Seniors headed for universities after graduating from Santa Maria and Pioneer Valley high schools were honored for their accomplishments Friday in an online event and a drive-by ceremony prompted by social-distancing orders to prevent the spread of coronavirus.
Using the Zoom application, Pioneer Valley High held a "virtual signing day" at 2 p.m. for seniors who went through the AVID program, said PVHS mathematics and AVID teacher Trestina Leornas-Hurtado.
AVID, for Advancement Via Individual Determination, is a nonprofit organization's program that trains educators to close the opportunity gap and prepare all students for college, careers and life.
Leornas-Hurtado said all 71 AVID seniors have been accepted to universities, although some chose to attend Hancock College initially because of the uncertain times presented by the COVID-19 pandemic.
"We are very proud of all of them," Leornas-Hurtado said. "All three teachers — Jennifer Ogren, Brett Dodson and I — have had most of the kids for all four years of high school. We are very close like a family. We call ourselves an avid family."
Universities that accepted the students are Chapman University, Cal Poly, the University of California campuses at Santa Barbara, Los Angeles, San Diego, Irvine and Santa Cruz and the California State University campuses at Channel Islands, Fresno, Sacramento, San Francisco, San Jose, Fullerton, East Bay and Sonoma.
Later Friday at Santa Maria High, school administrators wearing masks and gloves waited in the staff parking lot off Thornburg Street to honor each Saint for his or her academic dedication.
"The counseling team and faculty feel that it is important to recognize these students that have taken rigorous courses and have made many sacrifices to achieve the privilege of a university acceptance,'' Assistant Principal Monica Pallan said. "This event will hopefully show the students how proud and how special they are."
Divided up by last name initials, about half the class went through the event between 5 and 6 p.m., followed by the other half from 6 to 7 p.m.
About 150 students each received a medal from the University of California system, a presidential certificate of achievement and an assortment of school supplies, Santa Maria Joint Union High School District spokesman Kenny Klein said.
042820 PV gown drive through 02.jpg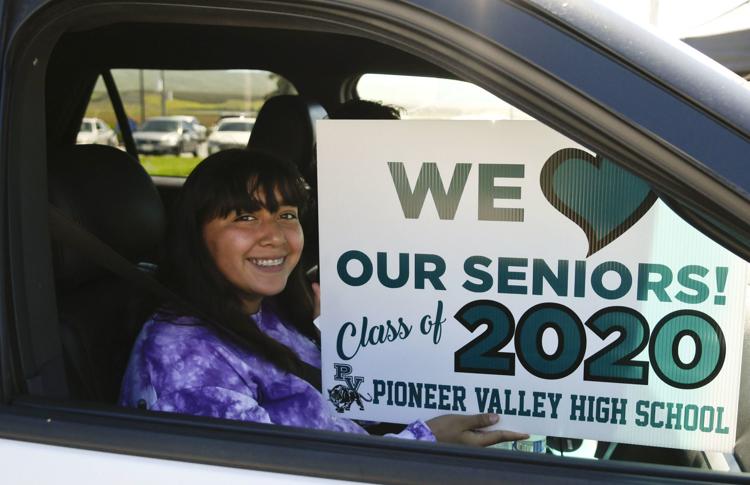 042820 PV gown drive through 04.jpg
042820 PV gown drive through 05.jpg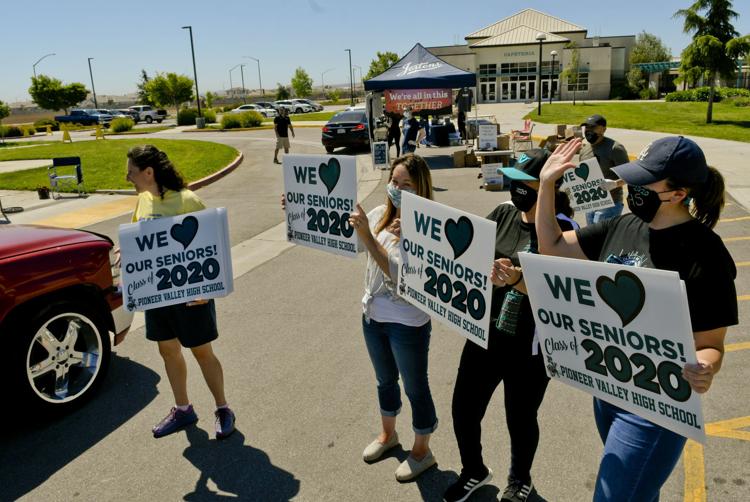 042820 PV gown drive through 03.jpg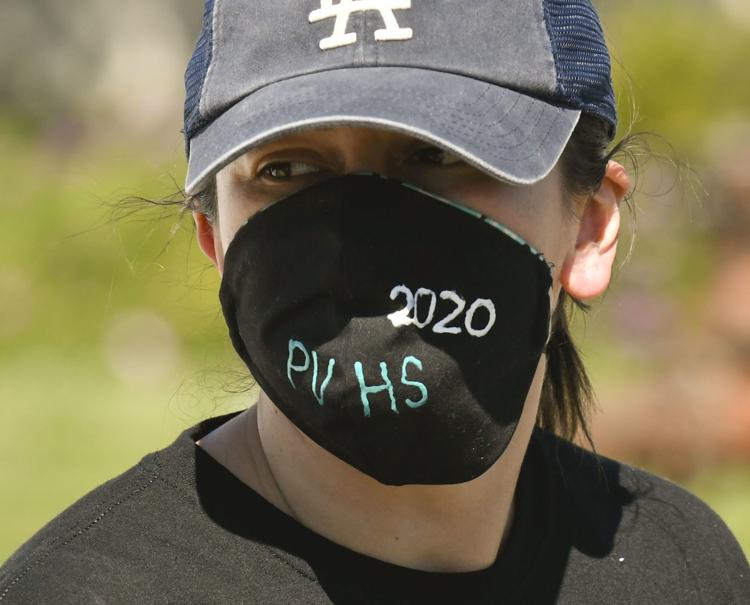 042820 PV gown drive through 01.jpg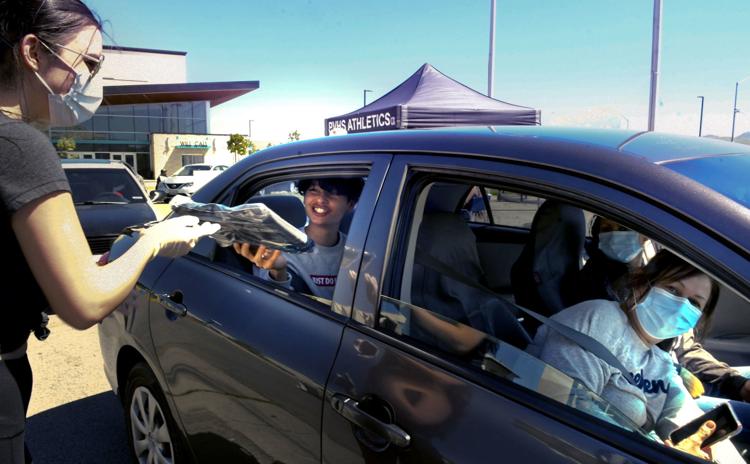 042820 PV gown drive through 06.jpg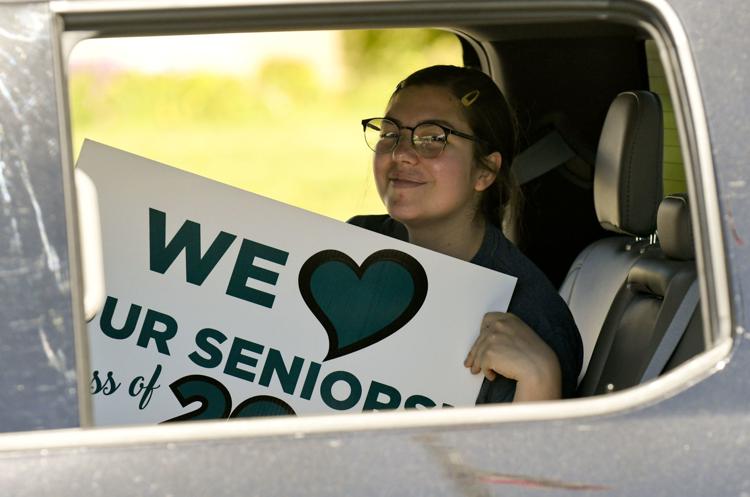 042820 PV gown drive through 07.jpg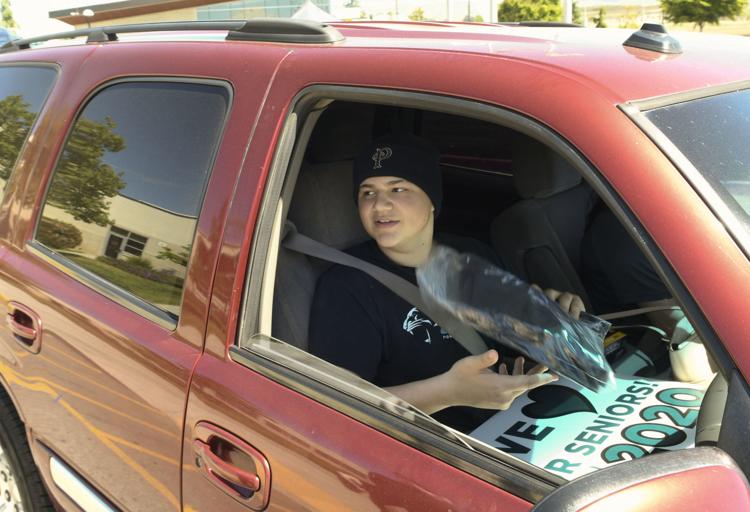 042820 PV gown drive through 08.jpg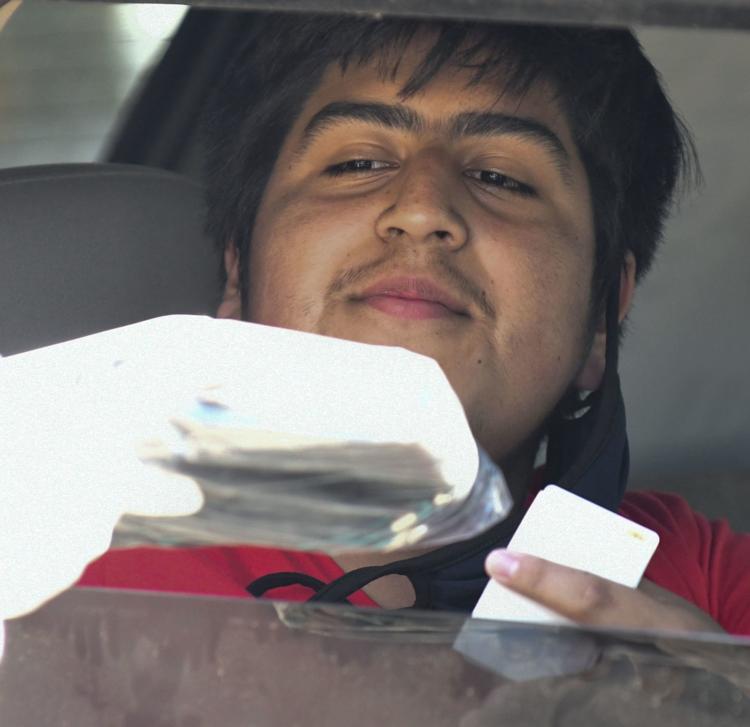 042820 PV gown drive through 09.jpg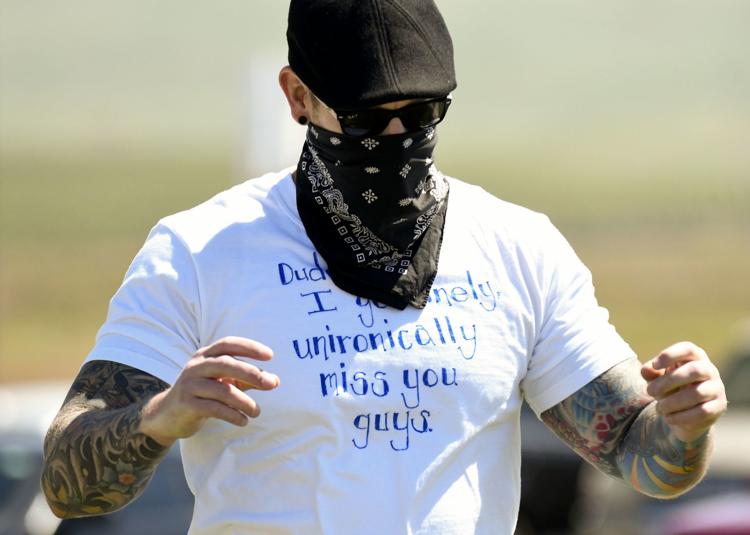 042820 PV gown drive through 10.jpg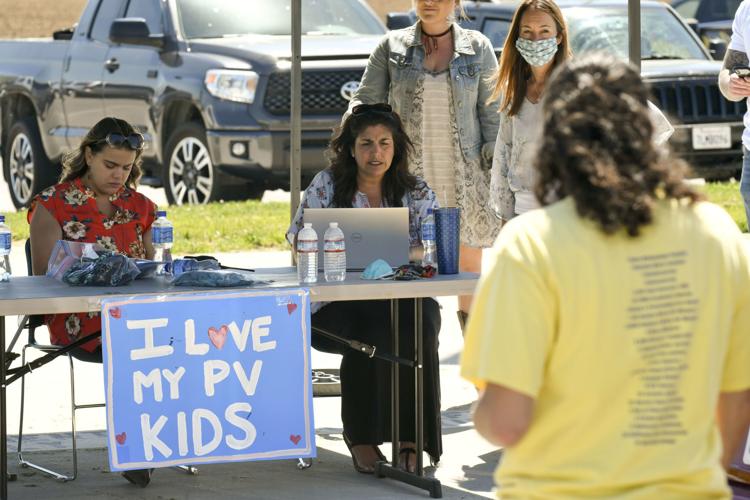 042820 PV gown drive through 11.jpg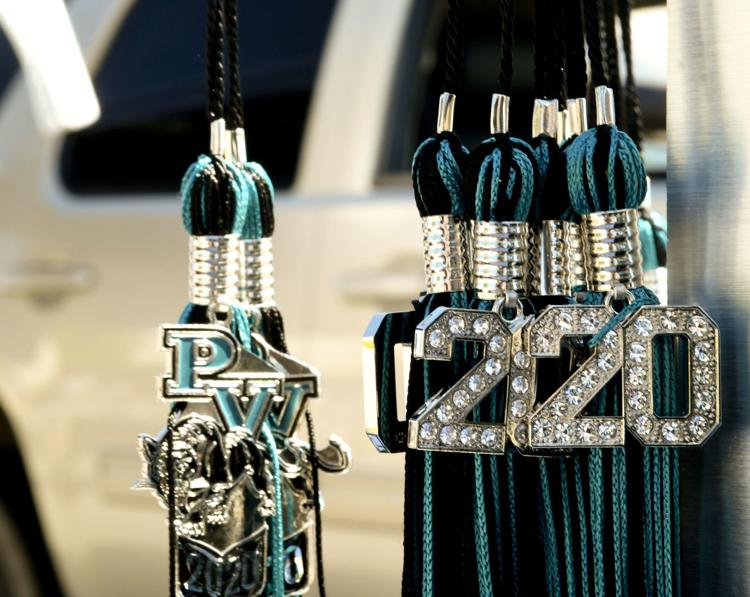 042820 PV gown drive through 12.jpg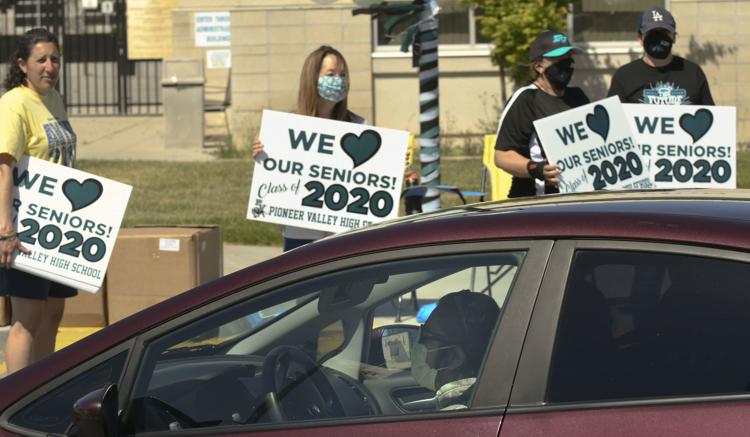 Santa Maria high schools honor Class of 2020 with virtual ceremonies
Local high schools altered their graduation plans after the Santa Barbara County Public Health Department approved the addition of in-person elements for ceremonies. Following the county's announcement, each graduate was to be allowed to exit their car and walk onstage, according to district spokesman Kenny Klein.
"At all four schools, [with] roughly 2,000 graduates, the graduates will step out, go to a stage, get their picture taken by a professional photographer, they get their diploma cover and then get back in the car," Klein said. 
While the graduates will be allowed to get out of their car, most of the ceremony has been moved online.  Here is a look at the prerecorded messages for each Santa Maria area high school along with some of our previous coverage of events celebrating the Class of 2020.
We will be at each of the drive-through ceremonies today, check back for photos from each event this evening.
Concerned about COVID-19?
Sign up now to get the most recent coronavirus headlines and other important local and national news sent to your email inbox daily.