But for Lisa Ruiz and Brian Alsup, who will graduate from Hancock College on May 24, their path to a college diploma was complicated by their personal history: both were formerly incarcerated, spending years in California correctional facilities for crimes they committed while battling drug addiction.
Public colleges in California do not require applicants to disclose their criminal history. But according to Lynn Becerra-Valencia, an assistant professor for professional development at Hancock, formerly incarcerated students who enroll at two- or four-year colleges or universities often find it difficult to stay in school without institutional or community support.
"When they serve their time … some come out less supported and less prepared to reintegrate into society," she said. Becerra-Valencia added that some carry the stigma of their criminal record while others struggle to meet their most basic needs. 
Since September 2016, Becerra-Valencia has advised the 10-member BIG E (Beyond Incarceration Greater Education) club at Hancock, which connects formerly incarcerated students and provides a space for them.
"For our students, when that doesn't define them but is a part of who they are, it's a hard line to walk," Becerra-Valencia said. "How do we step into becoming a better person while recognizing our past?"
'This place terrified me'
The first thing Lisa Ruiz tells you is that she's an open book.
She'll tell you about the 20 years of meth use she hid from her family and husband, about her 2010 arrest outside Arroyo Grande Adult Mental Health Services, and about the 2½ years she spent in and out of county jail.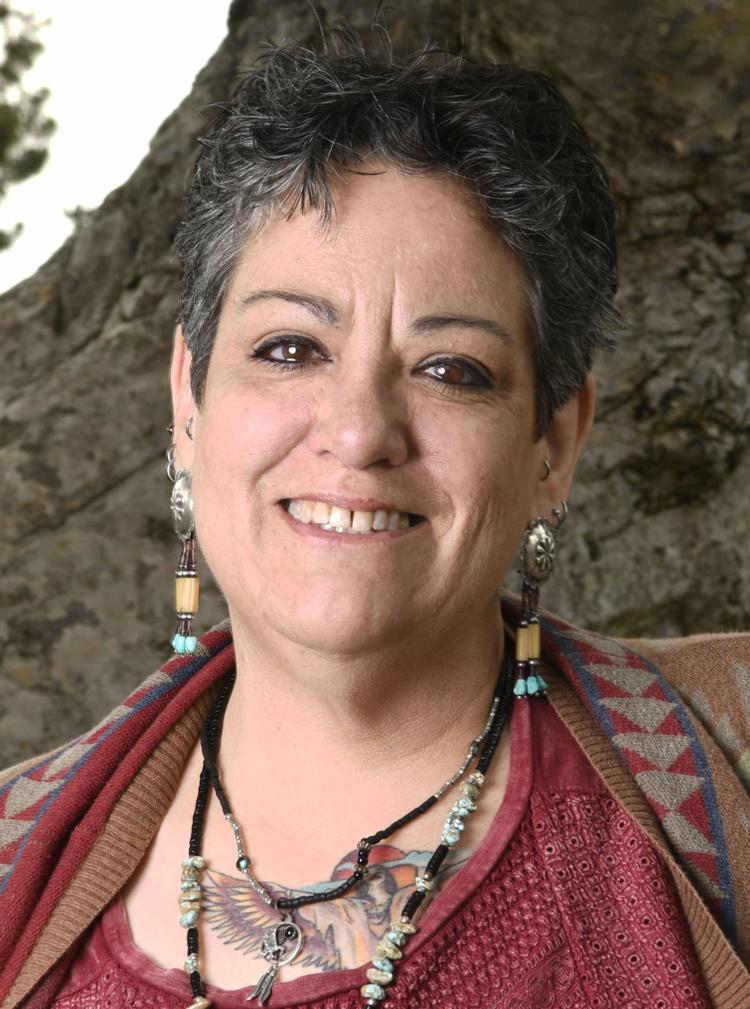 She'll recount details of her incarceration — her nights in lockup, weeks in padded cells, and stints in jail — without much hesitation.
"I started using drugs to self-medicate," explained Ruiz, a 54-year-old Santa Ynez Valley native who was diagnosed with bipolar disorder in the mid-1990s. "I was so stuck in, most of the time, the depression, that meth brought me up. I didn't use it to get high, I used it to get me through every day."
She's committed Valentine's Day 2013 to memory, not just as the start of her six-year sobriety, but for the vision she had — of her parents on their deathbed — when she was alone in a Santa Barbara County holding cell. "I knew that was what the future would be unless I got my s--- together."
She was charged for minor drug crimes in April of that year and received a suspended three-year sentence in lieu of jail time. She sought professional counseling and enrolled in an 18-month dual diagnosis diversion program, which taught her how address her addiction and mental health issues.
Her biggest breakthroughs came with the guidance of Redbird Galindo, an Arroyo Grande medicine woman, who helped Ruiz reconnect with her Mescalero Apache heritage through songs and beading.
"It was a connection I had been looking for my entire life, and when I was newly sober, I was able to make it," she said. "I was able to feel it — I was able to connect to mother earth and the creator."
At the end of her diversion program, Ruiz enrolled at Hancock as a degree-seeking student determined to find a way to help others the same way her counselors helped her. She vomited in the bathroom before her first class. She felt out-of-place on a campus where most students are under 25.
"I was a 50-year-old ex-junkie coming in here," she said. "I didn't belong here. This is academia — this was like Mars to me. This place terrified me."
But after five years of part-time classes, Ruiz will graduate with an associate degree in addiction studies and an admission offer to Antioch University in Santa Barbara. She will pursue a bachelor's degree and will work toward becoming a licensed marriage and family therapist.
"My parents are both 89 years old," Ruiz said. "Instead of watching me die in prison or in jail, they're going to be here watching me graduate."
Brian Alsup grew up a Catholic 10 miles west of Ogden, Utah, less than an hour north of the Salt Lake City headquarters for the Church of Jesus Christ of Latter-day Saints.
"I was always the outsider because of that," he said, referring to the large Mormon population in Plains City, his hometown. He dropped out of high school, married his girlfriend at 17 and enlisted in the Navy after the birth of his daughter, Athena.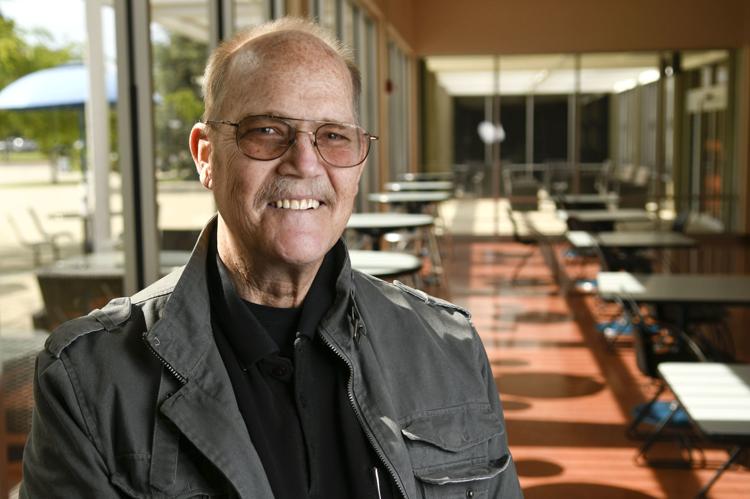 Alsup struggled with drug addiction after returning to Utah. He spent 90 days in Utah state prison for minor drug crimes in 1981, before absconding on his addiction treatment and heading to Los Angeles.
He committed the crime of murder while in Bell Gardens, receiving a life sentence with the possibility of parole.
"I wasn't hearing what he was saying," said Alsup, now 62, explaining he had been awake for three weeks on methamphetamine at the time of the crime. "I reacted badly."
Alsup spent 37 years as inmate C46132 at prisons in San Quentin, Tracy, San Luis Obispo and Corcoran. He completed his GED certificate and prerequisites for an associate degree while incarcerated, and met Catherine, his wife of 30 years.
Ten years ago, he made the decision to get sober and work toward his release. At his 13th parole hearing, he said the state parole board and Los Angeles District Attorney's Office saw no reason to keep him detained.
"I couldn't believe it," recalled Alsup. "It took about two weeks to figure out that it had actually happened – that I didn't dream it."
Alsup was released from Corcoran State Prison in September 2017 with $200 and a bus ticket to San Luis Obispo. He caught a ride to Santa Maria from there and began a short stay in a transitional living facility.
While in prison, Alsup cultivated an interest in the legal system as an employee of the law libraries — it's a "fascinating subject," he said. With his prerequisites already complete, he enrolled last fall at Hancock and will complete an associate degree in paralegal studies this Friday.
He plans to work as a paralegal for a local law firm and hopes to someday pursue a law degree.
But it was his involvement with the Poetic Justice Project, a theater company comprised entirely of formerly incarcerated individuals, that helped him not only stay sober — he completed 10 years in February — but motivated him to work with others re-entering society after lengthy prison terms.
"One of the things I decided I was going to do when I got out was to try and give back," Alsup said. "I took from society for so long and it was time for me to start giving back."