More than 100 soon-to-be-graduates bound for two- and four-year colleges and universities across the United States were recognized Thursday by the Hancock College staff members who helped them reach their educational milestone.
Inspired by the National Signing Day event in college athletics, the College Signing Day, now in its fourth year at Hancock College, celebrates the traditional and nontraditional students who choose to further their education at a four-year institution.
Transfer counselor Ashley Brackett said more than 600 Hancock College students transfer to four-year colleges and universities each year.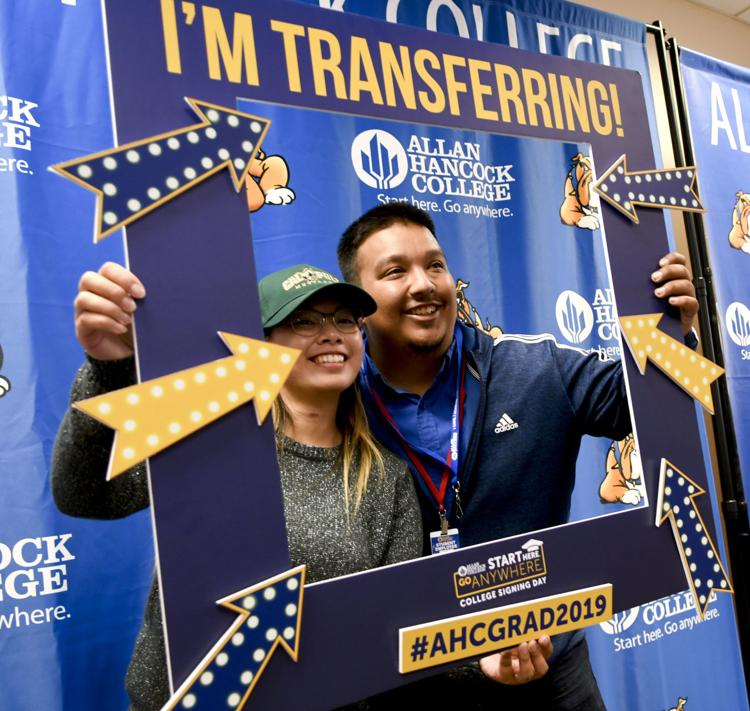 For Czharine Asuncion, an aspiring business major bound for Cal Poly this fall, Thursday's transfer celebration marked the end of her nine-year journey to attend a university.
The 2010 graduate of Righetti High School attempted college in the Philippines — "It didn't work out," she said — before returning to school in the United States.
"When I came back here I wanted to give myself a new start," she said.
Asuncion enrolled at Hancock in 2015 and spent four years working through a prebusiness curriculum.
She signed up for leadership courses and worked as a community ambassador while enrolled — a level of involvement she hopes to keep up at the "school of [her] dreams."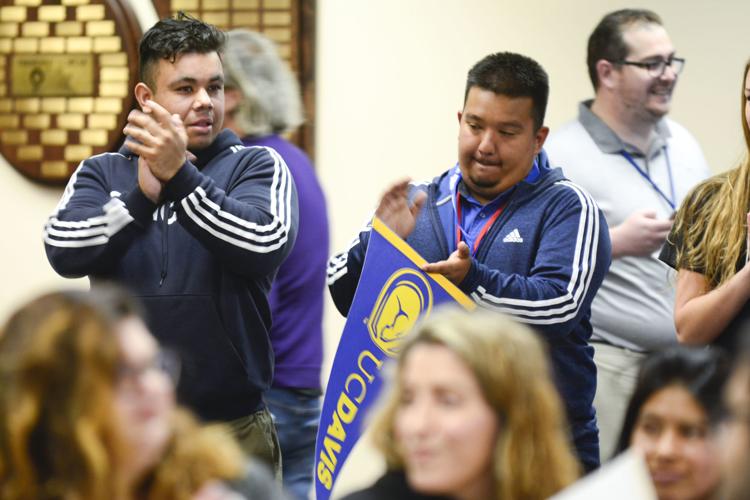 "I just want to say how proud I am of each and every one of you," Dean of Student Services Yvonne Teniente-Cuello told the crowded room of future (UC Santa Cruz) Banana Slugs, (Cal Poly) Mustangs and (UCLA) Bruins.
The former transfer student — Teniente-Cuello went from Hancock to Cal Poly when annual tuition was only $1,800 — told the students she was familiar with the challenges and difficulties of going from a two- to a four-year college.
"Take advantage of every opportunity you have," she advised the students. "Take advantage of the people around you that have different experiences and different opinions. You will learn so, so much."
According to Brackett, the latest graduating class continues the college's record-setting transfer rate to Cal Poly.
With 46% of applicants admitted to the San Luis Obispo campus, Hancock College boasts the highest transfer rate for the 18th consecutive year.
Be the first to know
Get local news delivered to your inbox!