Ninety Knights took the final step of their high school careers Sunday afternoon, leaving behind fond memories and a legacy of service as they entered the ranks of St. Joseph High School's alumni.
Family and friends that packed the bleachers in the Hancock College gymnasium cheered and applauded as the graduates, clad in white and green gowns, crossed the stage as members of the Class of 2019.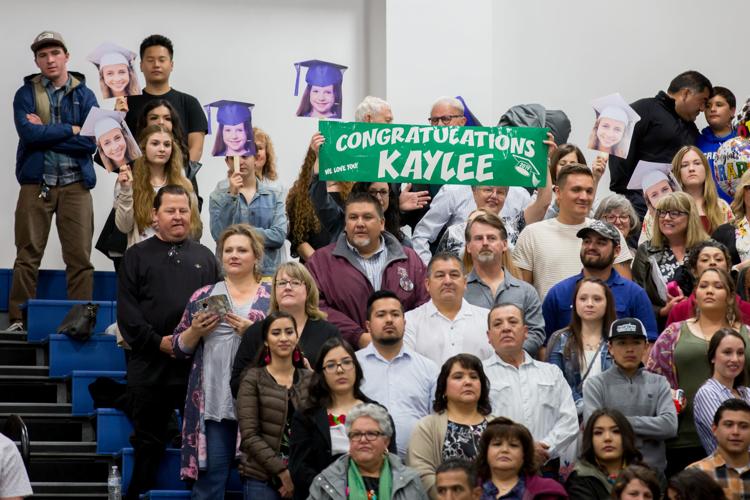 According to college counselor Angelica Meza, the Class of 2019 received more than $4 million in scholarship money, and each of the 90 graduates received admission offers to four-year colleges or universities.
"It's kind of surreal in some respects, but I'm so excited for college," Sarah Yamaichi, one of the Class of 2019's co-valedictorians, said prior to graduation. "It's something new – a different chapter."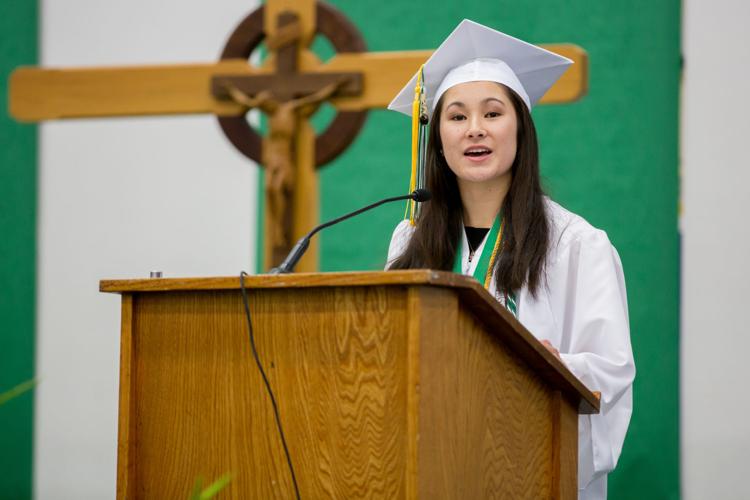 Bound for Westmont College in the fall, the aspiring businesswoman plans to major in Spanish and Business with a minor in math.
"To finally study what I really want to study is exciting," Yamaichi said, adding that she hopes to use her new language professionally. "Being bilingual in California, especially on the Central Coast, opens up so many opportunities."
Jenna Wellenkamp, who will be attending Cal Poly in the fall, recalled her excitement at learning she was admitted to her first-choice college.
"I was actually at school when I got the email," she said. "I was so excited – I took a screenshot and sent it to our family group chat. I was hoping I'd get in, so I was very happy when I did."
Wellenkamp said she will miss the tight-knit community she built as a four-year member of the school's ASB.
"I know so many people here – it's like we always have someone to turn to," Wellenkamp said. "The fact that I'm going to be going from a school of 400 kids to 40,000 is going to be crazy."
Zak Wilson said the welcoming and friendly student body never made him feel like a new kid. A junior-year transfer from Righetti High School, Wilson spent two years on the Knights' football roster and will join the football team at Missouri Western University this fall.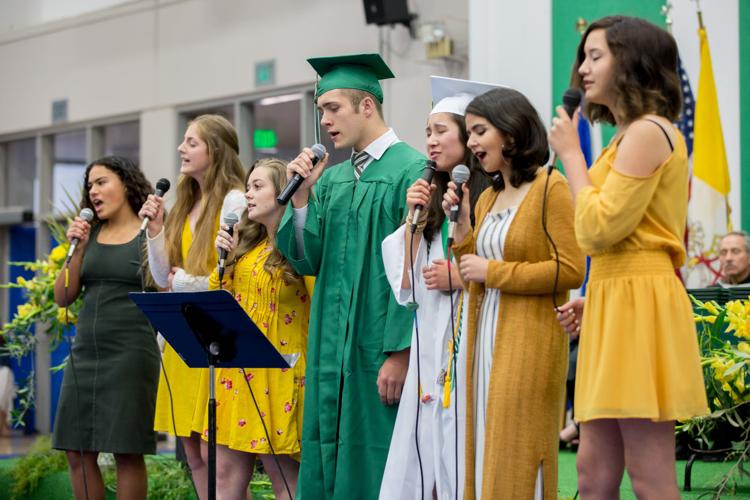 "I'm so grateful to have any offer," he said. "It was a way to get to and pay for college."
Though the 90-student class will largely go their separate ways, Yamaichi said they will always be unified by being a Knight.
"Being a Knight is about service for others – that's what it really comes down to," she said. "A Catholic school is supposed to prepare you to go to heaven, which you do by serving others. You're witnessing your faith in your daily life."
"It means you have to be selfless," added Wellenkamp, pointing to the countless students and teachers that stayed late and worked hard to make sure each of the school's events – from homecoming and dances, to plays and musicals – went off without a hitch. "You give up your time to make something great for others.