While most Santa Maria high school students enjoyed their summer vacation outside of the classroom, a group of 11 students have spent dozens of hours in a first-floor laboratory at Hancock College preparing for next year's Santa Barbara County Science Fair.
They tested the probability for wax worms to eat plastic, studied the effect color filters had on generation of solar power using photo voltaic cells and examined the amount of bacteria present on genuine and off-brand cosmetics among other research projects. They hope their research and experiments will land them the top prize and an opportunity to compete at the state level.
"This is where kids get to do independent research like a real scientist," explained Riccardo Magni, who organizes the annual Summer Science Institute for Santa Maria high school students. "They find the projects that they like ... and are able to study it more frequently and passionately."
Magni, who heads the Pioneer Valley High School Science department during the school year, started the program roughly a decade ago to give Santa Maria high school students an opportunity to compete in the yearly county science fair. Staffed by local teachers and former students, the six-week program offers formal guidance and mentoring as students test their hypotheses, refine their projects and prepare for next year's competition.
"The kids are so busy," Magni said. "They're involved in sports. They do community service. They take super hard classes that have a ton of homework. They're too busy otherwise. They're all doing a million activities ... but they need to be focused here in the summer to put forth a quality project that is good enough to make it to the county and state science fair."
You have free articles remaining.
Daisy Cisneros, a rising junior from Pioneer Valley High School, said her affinity for science and fascination with air pollution prompted her to study the emission of particulate matter from cars, SUVs and pickup trucks. Armed with a portable air quality monitor, Cisneros tested particulate matter emissions from vehicles prior to and during their operation.
The microscopic particles, especially at high concentrations, have been linked by studies to impacts on the cardiovascular system.
"I expected almost all the cars to emit particulate matter, I just wasn't expecting or had a prediction about how much they would be emitting," she said. "Some cars you would think are newer and wouldn't emit as much, but there are some that still emit a lot of particulate matter."
An aspiring biochemist who hopes to one day start her own cosmetics company, Elizabeth Valencia, also a Pioneer Valley student, said she chose to test the amount of bacteria on cosmetics after learning of several quality control issues with major brands. Consumers, she said, often purchase off-brand or imitation products hoping to save money while expecting the same quality product.
Her tests of products from three major brands and their imitations found they are equally susceptible to playing host to bacteria. One off-brand product tested by Valencia grew bacteria at a higher rate than the other samples, a result she attributes to differences in the chemical composition.
"Instead of buying cheap knockoffs, try to save your money and know what you're getting," she said, advising would-be consumers to avoid products with "dangerous chemicals."
071719 Magni Science Institute 08.jpg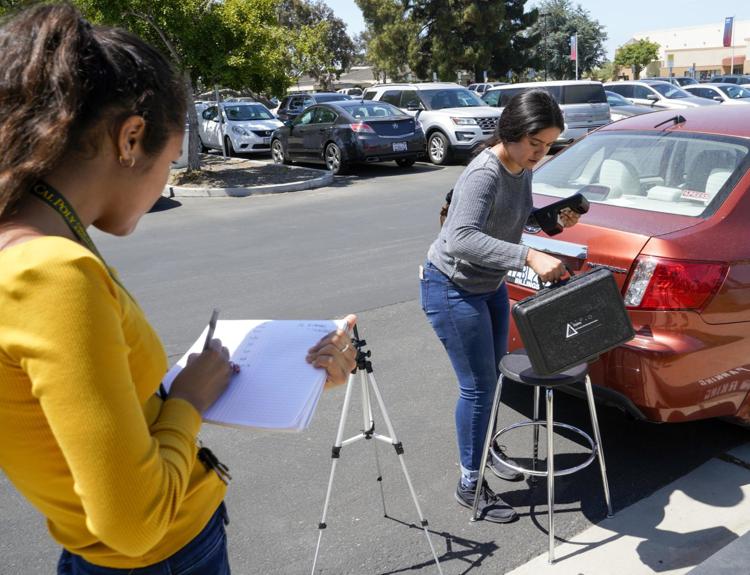 071719 Magni Science Institute 02.jpg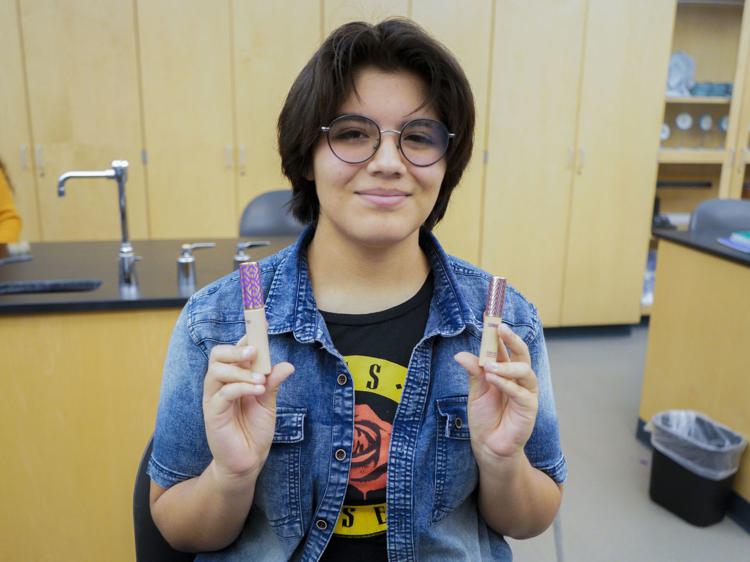 071719 Magni Science Institute 01.jpg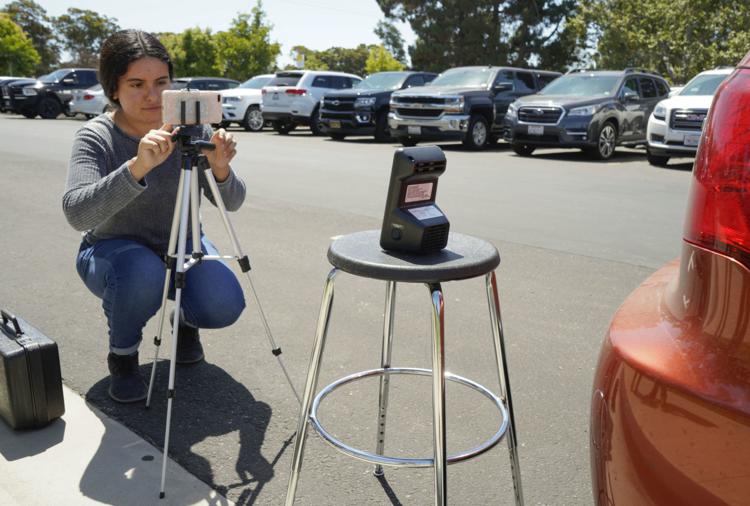 071719 Magni Science Institute 03.jpg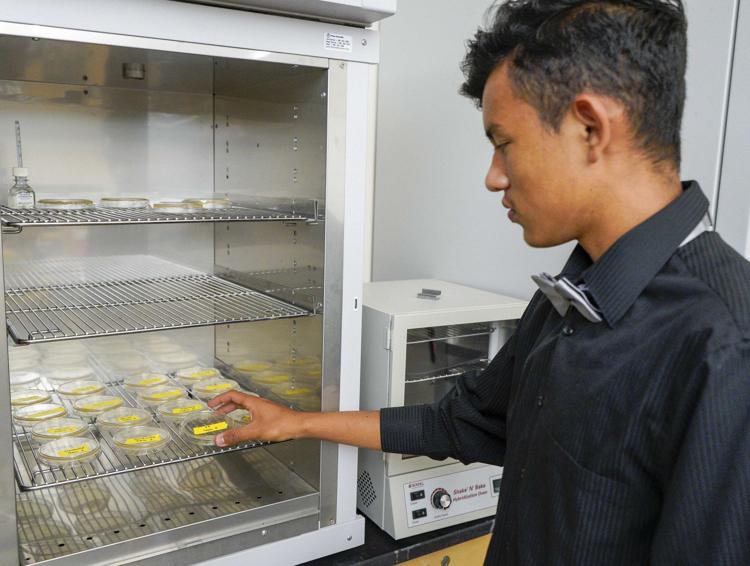 071719 Magni Science Institute 04.jpg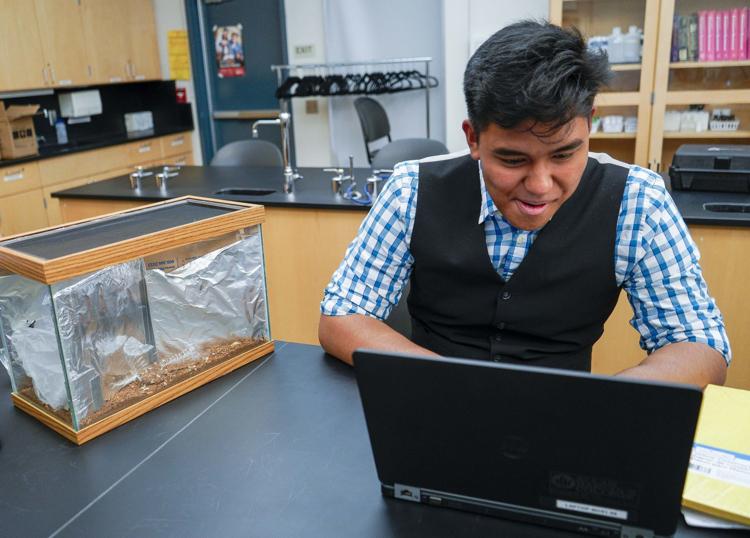 071719 Magni Science Institute 05.jpg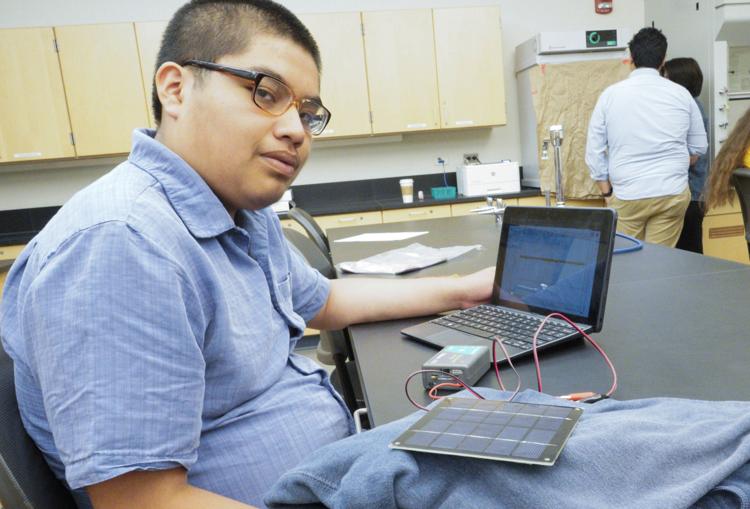 071719 Magni Science Institute 06.jpg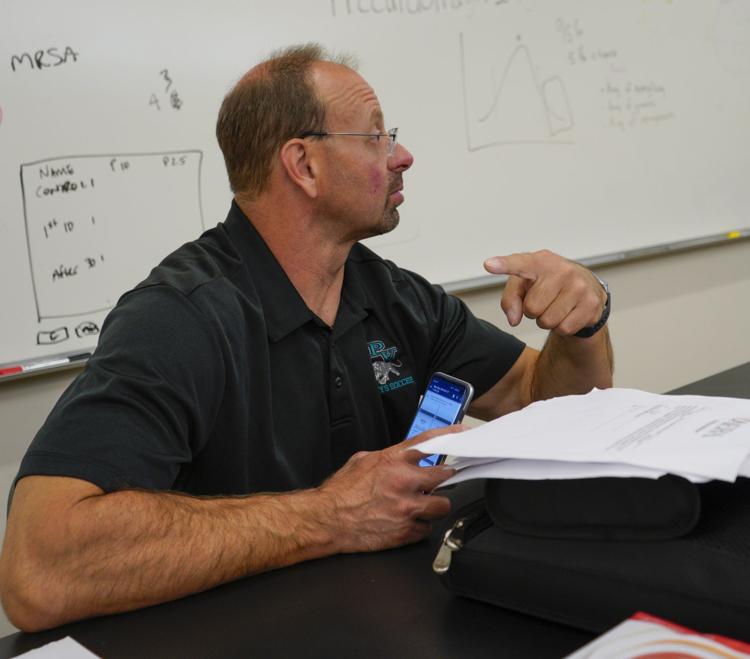 071719 Magni Science Institute 07.jpg