St. Louis de Montfort School and St. Mary of the Assumption School have begun applying for elementary school waivers that, if granted by the state, will allow K-6 students to return to campuses for in-person instruction. 
The Santa Barbara County Public Health Department officially opened up the waiver process to county elementary schools Aug. 21, after the county's COVID-19 case rate per 100,000 people dropped considerably last week. However, the county still remains on the state monitoring list. 
While not fully decided at this point, Orcutt Union School District officials also are exploring the option of pursuing a waiver, according to Superintendent Holly Edds. 
"We're just looking through the requirements of the waiver to determine if this is something that would work for us, if it's feasible for us. But, yes, we're definitely seriously considering it," Edds said Tuesday. 
The waiver requirements are not for the faint of heart, with schools required to attest to stringent standards for cleaning, provision of personal protective equipment, cohorting of students and moving them safely through the school, along with sufficient resources to conduct contact tracing, health screenings, testing and training. 
St. Louis de Montfort Principal Regina Fox said she is working with the principal of St. Mary of the Assumption, Michelle Cox, as well as leaders at La Purisima Catholic School in Lompoc, to create a thorough plan that will meet waiver requirements.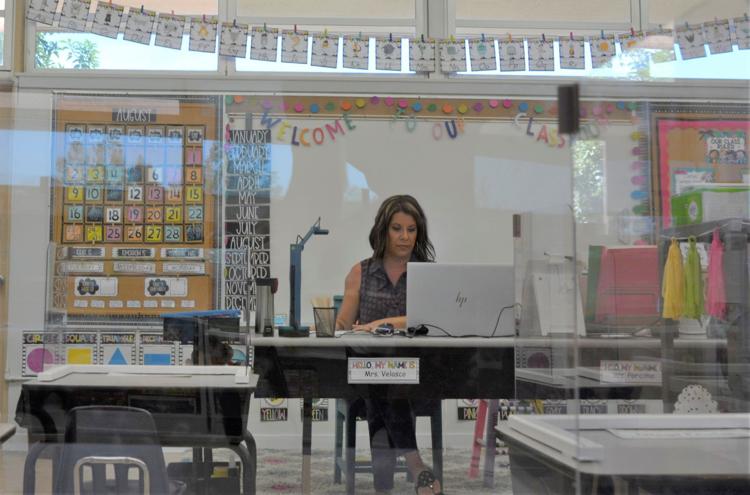 "Today, all the principals are all going to meet together. We've been Zooming to figure all that out," Fox said on Monday. "It's helpful to do everything together, since we've got to make sure our t's are crossed and our i's are dotted."
While both schools have students in grades K-8, granted waivers will only allow K-6 students to return to campus. 
Schools seeking waivers are also required to consult with parent and community organizations, as well as labor groups, about resuming in-person before submitting their application to the county. 
From there, the application is passed on to the California Department of Public Health. Following approval from the state, the earliest schools can commence in-person learning is two weeks later, according to county public health officials. 
For Orcutt Union, the waiver would apply to the six elementary schools in the district and grades K-6 at Orcutt Academy Charter School, which teaches up to the eighth grade, Edds said. 
With an estimated 3,000 students in the district that would be permitted to return to campuses, Edds said those students would start in a blended learning model, with only half of all students at school at a time.
"We would do two days a week in person for pretty much partial days, but a little different for our [kindergarten] and transitional kinder kiddos — we'd like them to be in four days a week," she said.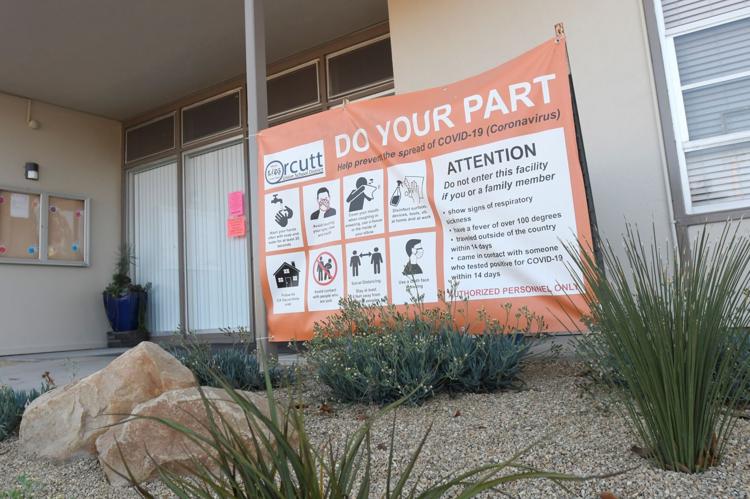 One of the main concerns for schools preparing to reopen is COVID-19 testing, with schools and districts facing the responsibility of testing 25% of staff every two weeks, per state guidelines. 
While the responsibility of testing will largely be handed off to schools by the county Public Health Department, Director Van Do-Reynoso said the county will assist schools with testing until they establish a long-term plan. 
"We are looking at various options for the schools to explore, something ranging from us expanding our county [testing] sites to a Saturday to the school hiring their own swabbers and contracting with commercial labs," Do-Reynoso said. 
State-operated testing sites in the county, such as the site in Buellton, also have nearly 100 available slots per day that could be allocated toward school staff testing, Do-Reynoso said. 
For private schools such as St. Louis de Montfort and St. Mary of the Assumption, both of which have under 200 students between kindergarten and sixth grade, smaller student populations make it easier to plan for social distancing. 
For larger school districts, however, stringent requirements for social distancing and cohorts can make waivers impractical at this time. 
Luke Ontiveros, superintendent of the Santa Maria-Bonita School District, said he is eager to reopen the district's 17 elementary schools but that the sheer testing demand it would require for staff is not realistic right now. 
For now, the best option is to let smaller schools establish a model, and focus on phasing back in students with the highest needs first, he said. 
"We all want to do it sooner rather than later, but we have to do it smarter. We're trying to learn from other people's experiences as well ... really beginning with the highest-needs students and building models off that," Ontiveros said. 
Santa Maria-Bonita is the largest school district in the county, with 16,900 students between pre-K and eighth grade. 
The Guadalupe Union School District office also said the district will not be pursuing a waiver at this time but did not provide specific reasons. The district includes Mary Buren Elementary and Kermit McKenzie Intermediate School. 
082520-smt-photo-B2School-StLouis-Montfort-3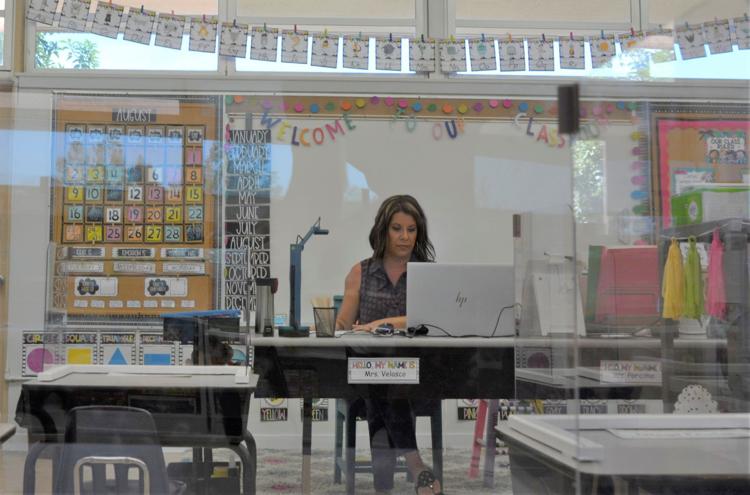 082520-smt-photo-B2School-StLouis-Montfort-2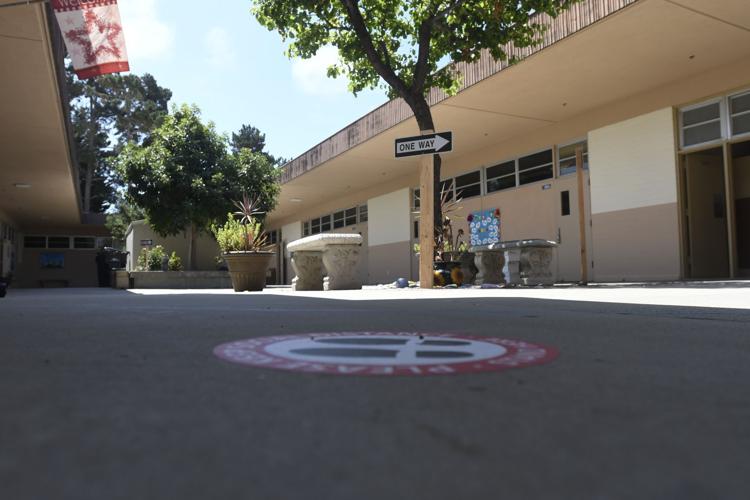 082520-smt-photo-B2School-StLouis-Montfort-1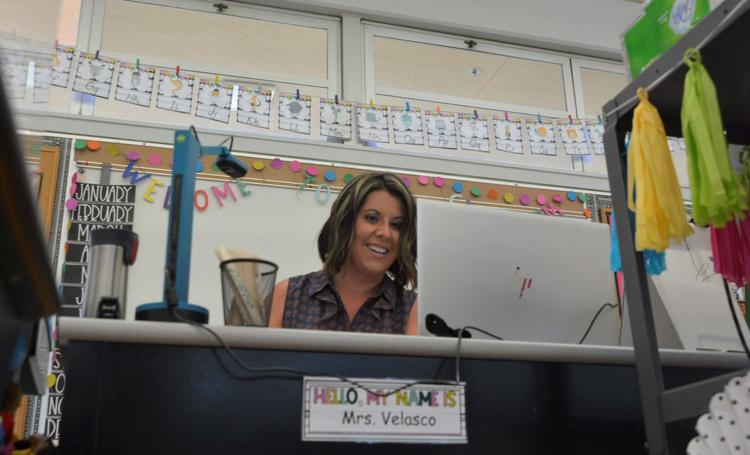 082520-smt-photo-B2School-StLouis-Montfort-4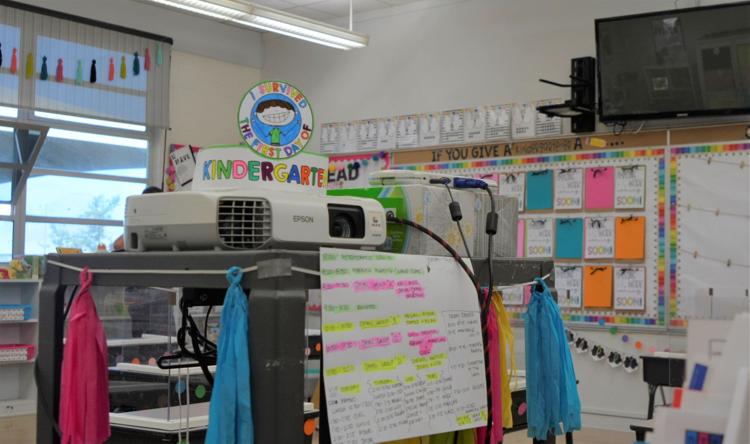 082520-smt-photo-B2School-StLouis-Montfort-5
082520-smt-photo-B2School-StLouis-Montfort-6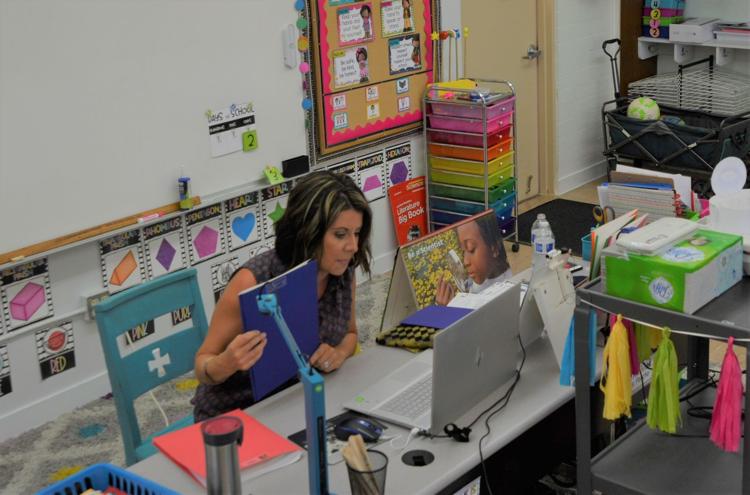 082520-smt-photo-B2School-StLouis-Montfort-7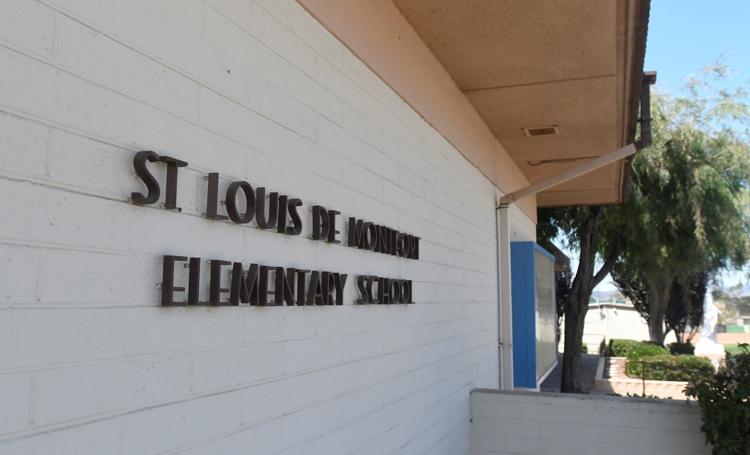 Concerned about COVID-19?
Sign up now to get the most recent coronavirus headlines and other important local and national news sent to your email inbox daily.