Private schools in the Santa Maria Valley are starting to get the green light for modified in-person learning, with Pacific Christian School planning to bring students back to campus next week following state approval of its reopening waiver on Thursday. 
Pacific Christian is one of 22 schools in Santa Barbara County who pursued the process after it was offered to elementary schools in August. Although the county remains in the most restrictive reopening tier, the waiver is open to all elementary schools in the state. 
When granted, the waiver permits schools to bring K-6 students back into the classroom, along with the continued option of distance learning. Lengthy applications are first reviewed by the county, then passed to the California Department of Public Health for final approval. 
Located on Santa Maria Way, Pacific Christian is planning to have most of its 170 students back on campus by the end of next week by phasing in different grade levels each day, Principal Rick White said. 
"The social aspects of being at school are extremely valuable. I think it's easier to engage students when you're with a human being," White said. "We're thrilled (and) so are our teachers."
Prior to the approval of the waiver, kindergartners and first graders at the school already had returned to campus this week under a state process allowing students with special learning needs to resume in-person learning in small, controlled groups.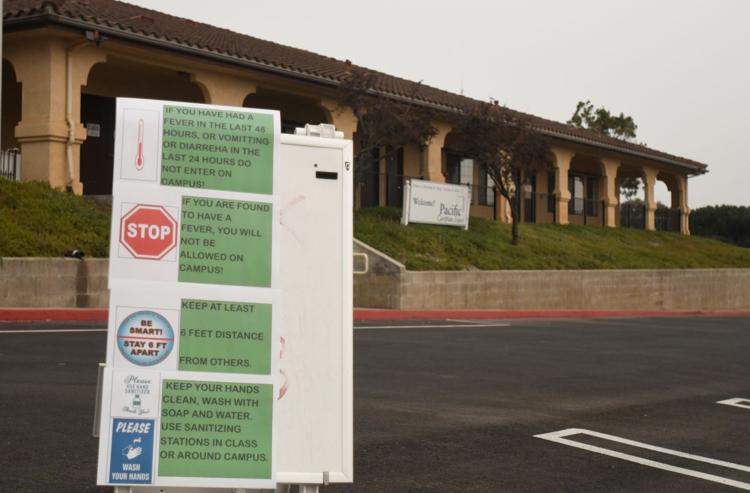 White said that younger students in particular were being disadvantaged by online learning due to the lack of in-person connections with teachers. 
"I think the interaction is more personal. Learning is a personal activity, especially for smaller kids," he said.
On Monday, kindergartners and first graders will be the only students on campus, with second graders returning Tuesday, third and fourth graders returning Wednesday, and fifth and sixth graders back on Thursday, White said. 
When on campus, students will be in cohorts of no more than 14 people and two adults per classroom, and will not be allowed to mix with other cohorts on campus, in compliance with state guidelines.
Students who continue with distance learning will be fully included in lessons, although very few have opted not to return next week, White said. 
According to Pacific Christian's reopening plan, which schools are required to post on their websites, several other safeguards will be in place to limit the spread of COVID-19.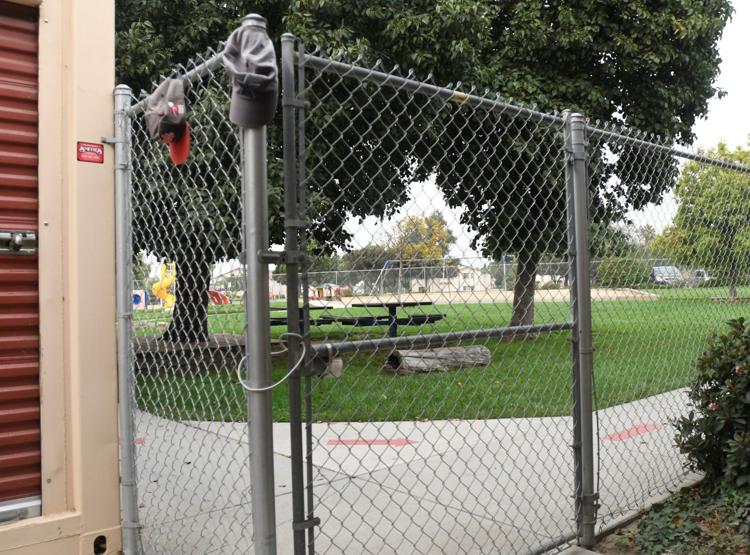 Classrooms will be sanitized daily with desks spaced at least 6 feet apart, with lunch taking place in outside dining areas. Students will have daily temperature checks before entering the school, and face coverings will be required for students in grades 3-6 and for all staff.
For grades K-2, face coverings will be encouraged but not required, according to the reopening plan. 
Staff also will be tested for COVID-19 every two months, and the campus community will be notified if a student or staff member tests positive for the illness. 
White said parents have been anxious to get their kids back in the classroom, with enrollment dropping after the school announced distance learning only would resume on Aug. 31. 
However, now that students are returning to campus, he said families who left are reaching back out.
"Our parents were very eager to return," he said. "There's a lot of desire to get back to the school."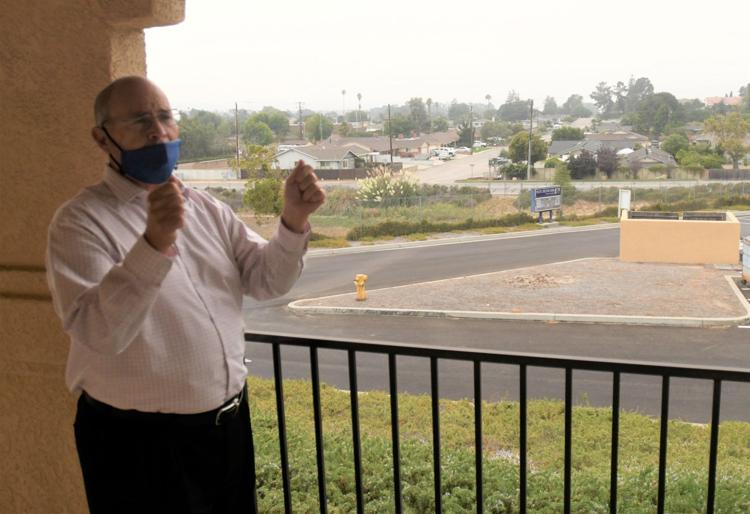 Seven other schools in the county have been granted waivers, including Santa Ynez Valley Christian, Santa Ynez Valley Family School and several in the Santa Barbara area. 
Schools still awaiting waiver approval from the state include St. Louis de Montfort and St. Mary of the Assumption in Santa Maria, along with Dunn School in Los Olivos. 
The option has been pursued almost exclusively by small private schools in the county so far, with larger public schools continuing to talk with stakeholders and taking time to ensure they can safely bring back thousands of students. 
While the Orcutt Union School District recently shared that officials were considering applying for a waiver, no further action has been taken. The Santa Maria-Bonita School District, the biggest district in the county, is not pursuing the option at this time, Superintendent Luke Ontiveros said. 
The Lompoc Unified School District also has opted not to pursue a waiver, according to a statement released Wednesday.
"Make no mistake, LUSD desperately wants to return to a traditional school setting. However, as much as we want that, we cannot ignore the reality that COVID-19 is still a very real threat to all within the Lompoc community," the district's statement read. 
The Santa Barbara County Public Health Department officially opened up the waiver process to county elementary schools Aug. 21, after the county's COVID-19 case rate per 100,000 people dropped considerably last week. However, the county still remains on the state monitoring list.
Concerned about COVID-19?
Sign up now to get the most recent coronavirus headlines and other important local and national news sent to your email inbox daily.