Over a thousand youths participated in Hancock College's annual Friday Night Science event, which included exhibits featuring a walk-in pinhole camera, a pedal-powered generator, glowing rocks, smoke ring cannons and an explosive thermite reaction.
The event, held at the college's Santa Maria campus, aims to foster children's interest in the science, technology and math. 
The dozens of exhibits, interactive experiments and demonstrations led by Hancock College students and faculty aimed to demonstrate various scientific principles. 
"Every year I'm amazed at the kinds of questions kids bring up and the novel discoveries they make," Hancock physics instructor Rob Jorstad said in a news release.
"Because the kids get to play with the demos instead of just looking at them, the knowledge really sticks with them," he said. "They really get engaged and leave excited about science."
050319 Friday Night Science 05.jpg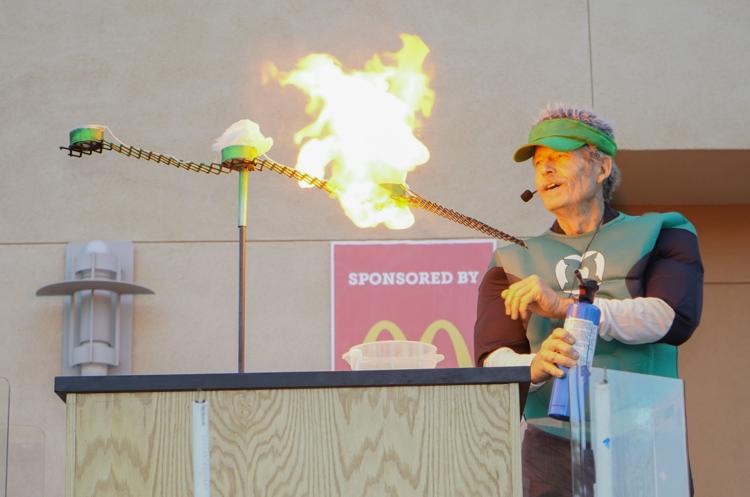 050319 Friday Night Science 01.jpg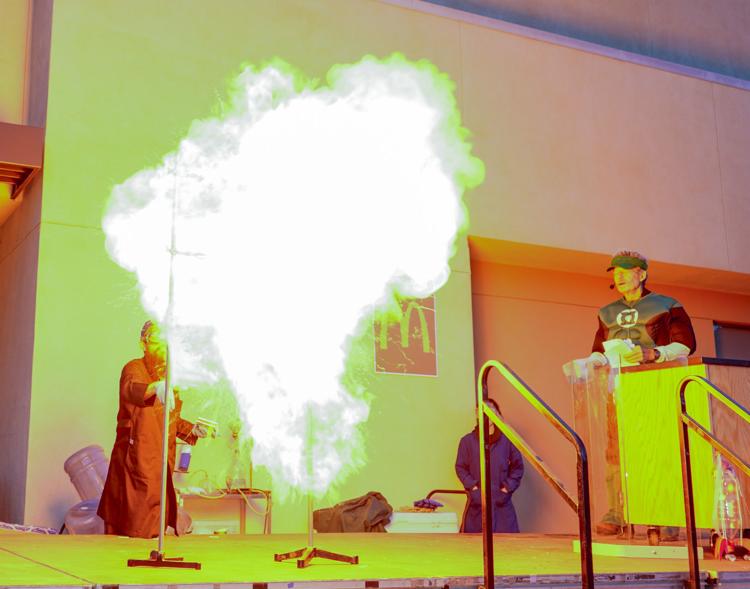 050319 Friday Night Science 09.jpg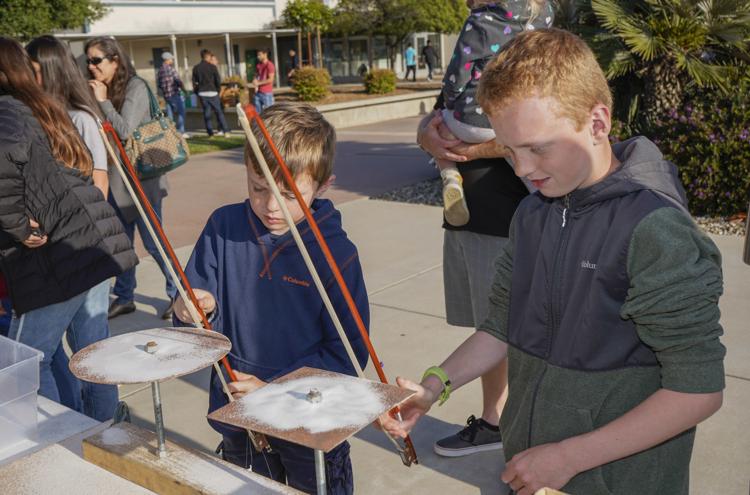 050319 Friday Night Science 08.jpg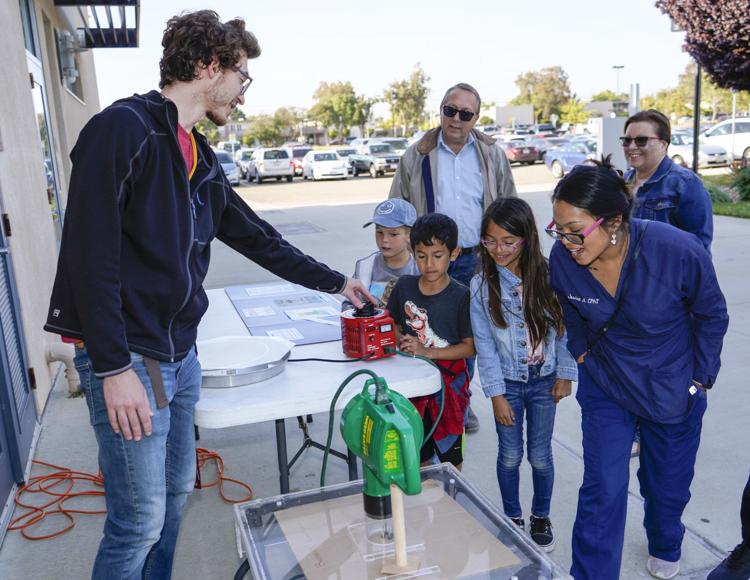 050319 Friday Night Science 07.jpg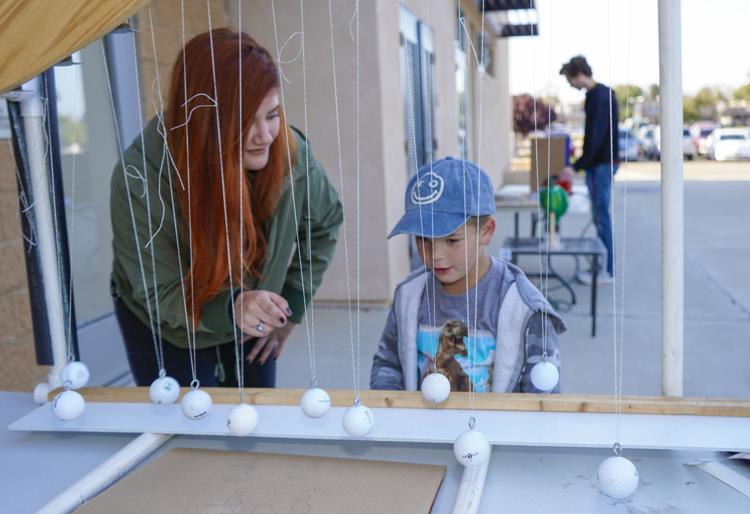 050319 Friday Night Science 06.jpg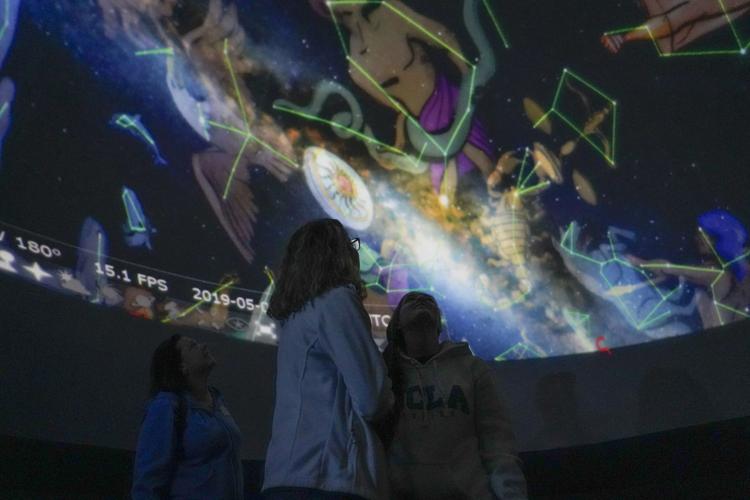 050319 Friday Night Science 04.jpg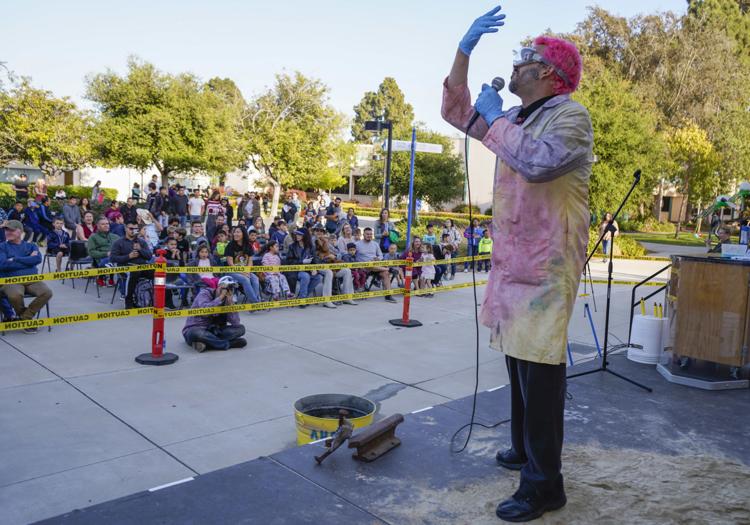 050319 Friday Night Science 03.jpg
050319 Friday Night Science 02.jpg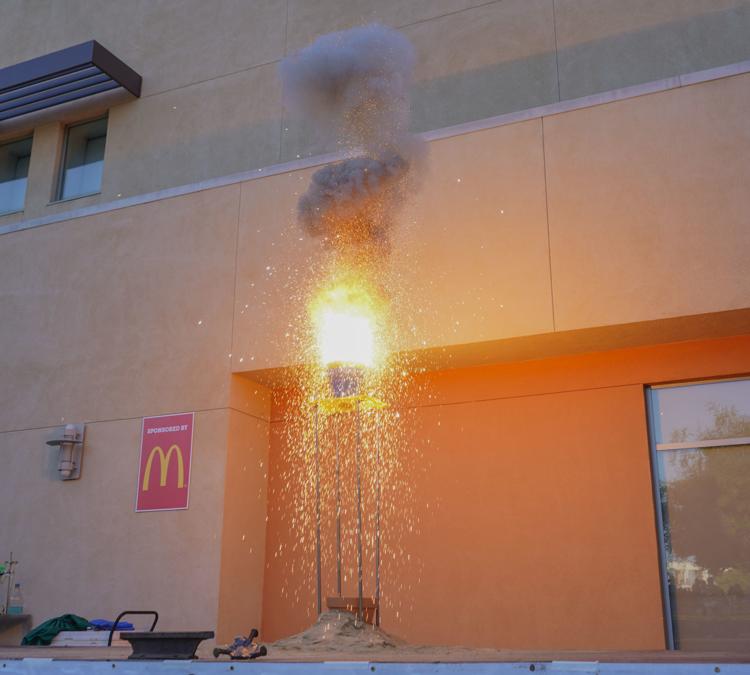 050319 Friday Night Science 12.jpg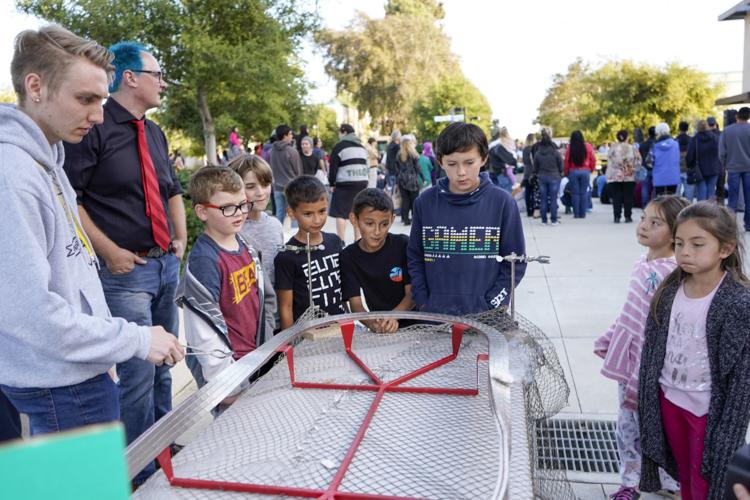 050319 Friday Night Science 11.jpg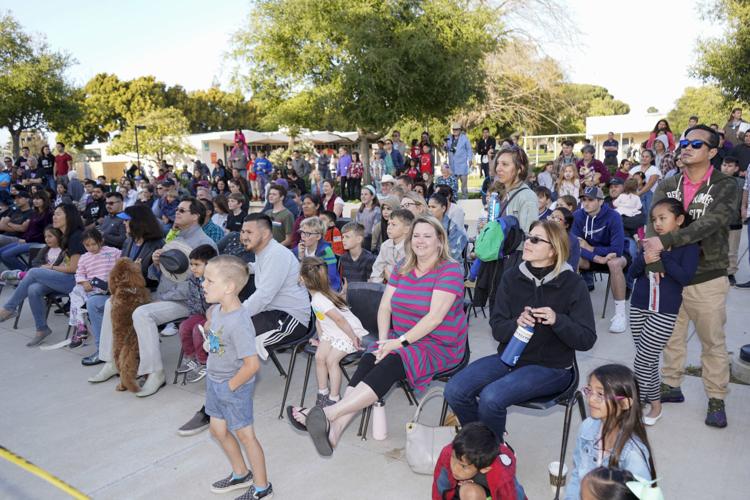 050319 Friday Night Science 10.jpg