Orcutt families responded to a rallying cry shared over social media last week to keep students home from school on Monday, in protest of state-level COVID-19 vaccine mandates for students and staff.
Notices about the statewide "walkout" were shared in Orcutt and Santa Maria community pages on Facebook, among other sites, leading to increased absences and some planned protests at schools throughout Santa Barbara and San Luis Obispo counties. 
A group of around 30 students and parents from the Orcutt Union School District were not on school campuses Monday morning but, rather holding signs protesting vaccines outside the district office on Dyer Street.
California families resistant to COVID-19 vaccines have dug in their heels since Gov. Gavin Newsom's early October announcement that the shot will be added to the list of other immunizations required at K-12 schools. The guidelines will go into place after the U.S. government grants final approval to COVID-19 vaccines for school-age children.
"It's not that I'm against vaccinations, I'm just against this one. I'm worried that the district is gonna mandate it," said parent Savannah Parmeter, standing outside the district office with her 7-year-old son. 
Currently, only residents age 12 and up are eligible for the vaccine, and those 12 to 15 can only receive the Pfizer vaccine under its emergency use authorization. Vaccines for children ages 5 to 11 are still being tested.
State mandates also now require K-12 school staff to provide proof of full vaccination or undergo regular COVID-19 testing, with administrative leave or termination awaiting those who refuse both options.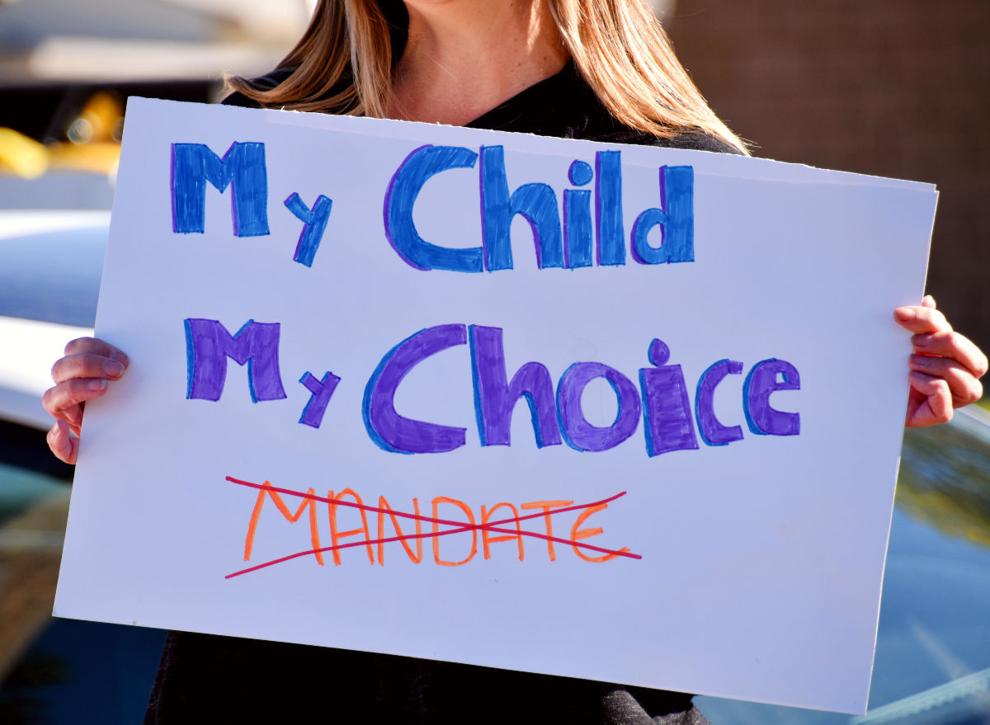 Parmeter said although the mandates come from the state level, she hopes the protest will send the message to the Orcutt Union School District that following the requirements would go against the district's slogan, "where kids come first." 
"Me keeping him home one day from school to protect our rights, I think that's OK," she said. "We just need to band together." 
Superintendent Holly Edds said the district saw an absence rate on Monday of about 16%, or around 832 students, twice as high as last week's average. Due to the high level of absences, she said the district will lose about $40,000 in state funding, as the state reduces allocated funding for each day students are absent. 
"We have worked so hard to bring students back for in-person instruction and to continue to keep our schools and classrooms open," Edds said. "That is funding that would have gone to support programs for our students here in Orcutt, and instead will remain with the state who is imposing this mandate." 
Some Central Coast school districts tried to get ahead of the planned absences on Monday. Lucia Mar Unified School District officials emailed families Friday advising that the district has no control over state mandates for vaccination of staff or students.
"Showing up for school has a huge impact on a student's academic success starting in transitional kindergarten and continuing through high school," district officials said. "If your child is absent from school and you call in and say it is in protest of the vaccine, that is an unexcused absence." 
Alyssa Araya, another parent outside the Orcutt district office Monday, shared concerns that the COVID-19 vaccines have not been around long enough to determine their long-term effects, noting concerns for her kids.
Like many other local parents reacting to the news of future COVID-19 requirements for K-12 students, she said she will pursue other options for her kids if she sees the mandates on the local level.
"If they mandate it, my kids will be home-schooled," Araya said.
Santa Barbara County Public Health officials encourage residents to pursue information about the vaccine from trusted sources such as the Centers for Disease Control. 
While children are less susceptible to severe COVID-19 illness than adults, infections do happen. County public health officials have counted approximately 5,200 cases among residents age 17 and under, according to county public health data.
Vaccines are proven to prevent severe illness and death from COVID-19. To find a nearby walk-in clinic or appointment, visit myturn.ca.gov.
Photos: Students kept home from school Monday in protest of vaccine mandates
101821-smt-news-anti-vax-mandate-003.jpg
Updated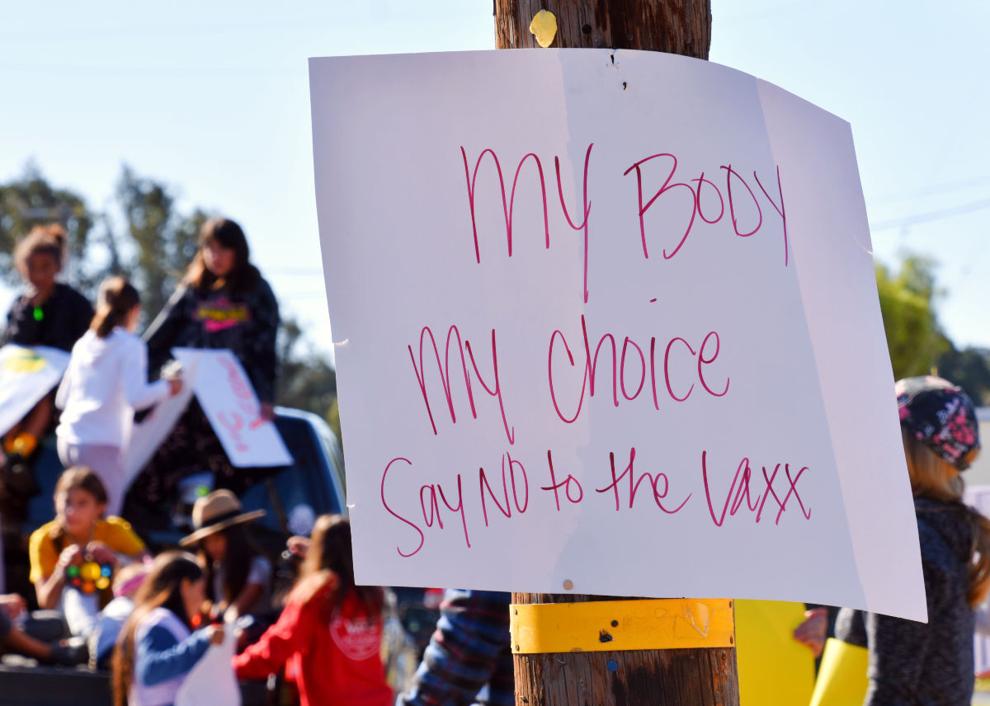 101821-smt-news-anti-vax-mandate-002.jpg
Updated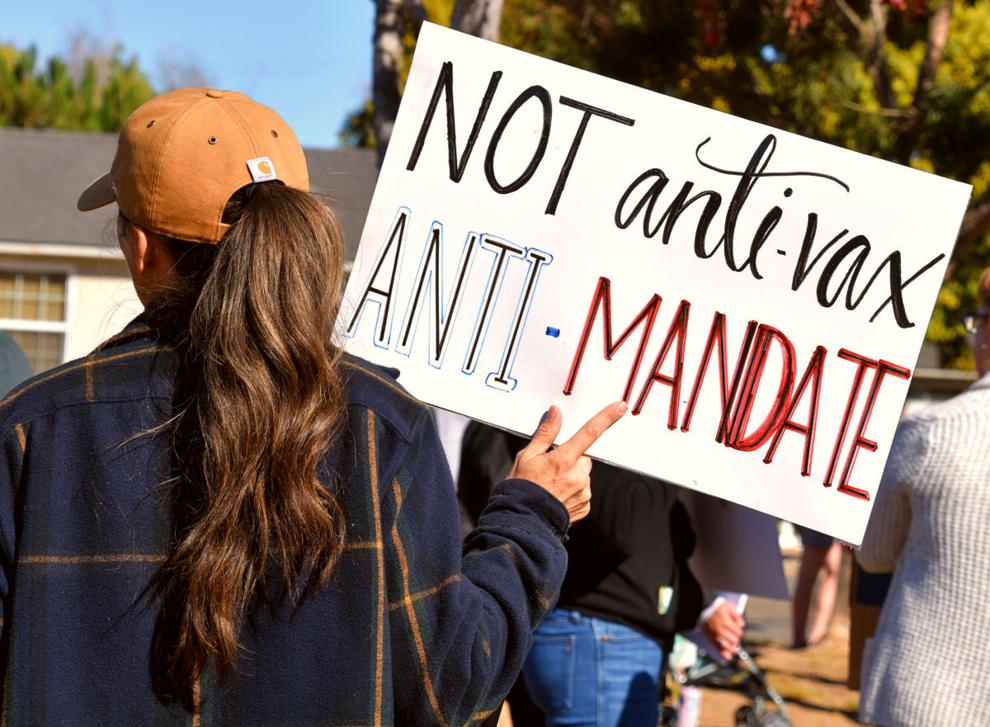 101821-smt-news-anti-vax-mandate-003.jpg
Updated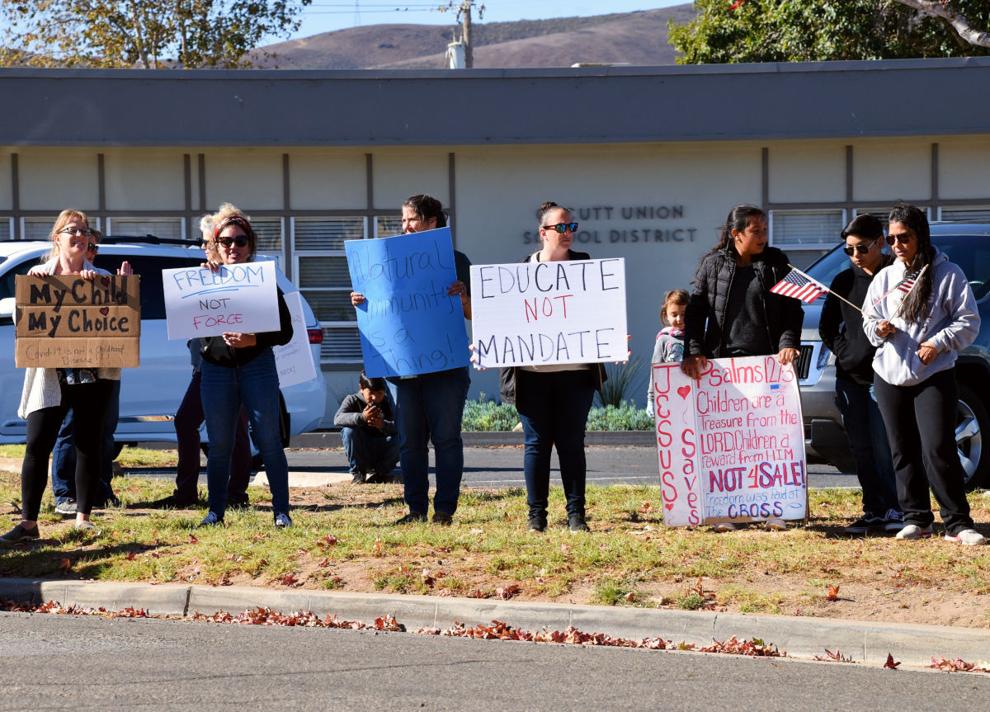 101821-smt-news-anti-vax-mandate-001.jpg
Updated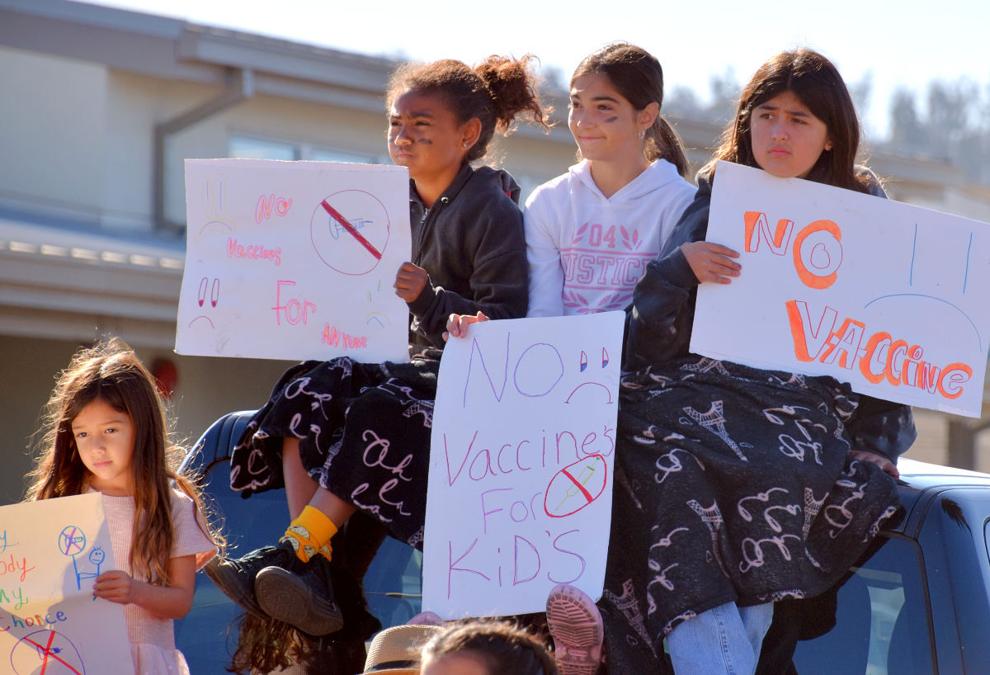 101821-smt-news-anti-vax-mandate-005.jpg
Updated
101821-smt-news-anti-vax-mandate-006.jpg
Updated