Milestone moments were celebrated, along with grit and perseverance, on the Maple High School lawn Wednesday afternoon.  
The continuation school for students in the Lompoc Valley graduated a record 67 in its Class of 2019. Additionally, two students were accepted into California universities -- Elizabeth Ward, UC Santa Cruz and Michael Macias, San Jose State -- a first in several years for Maple, according to Principal Katy Wallace. 
Wallace beamed with pride as she described milestones for the school that draws about 150 students annually. 
"Mostly, I feel a lot of pride for the kids and for the school," Wallace said. "Today, I'm thinking of how proud I am of every single one of them."
Maple High School, located in Vandenberg Village, has been selected as a Model Continuation High School by the California Department of Education.
Wallace has served as principal for three years on the campus. Last year, there were 60 graduates, which was a previous record. But during this breezy Wednesday afternoon, Wallace marveled at an even higher success rate. She also lauded her students for overcoming personal setbacks and tribulations to graduate. 
"These kids are the success story. They're the definition of grit and perseverance," Wallace said.
During her graduation speech, student body representative Isabella Nipper admitted she once isolated herself from everyone. But once she arrived at Maple, she told the crowd she came out of her shell and formed a bond with her teachers and classmates.    
"Before I came to Maple I was shy, introverted and had no drive towards my future because of my past trauma. Unmotivated, depressed and burning with self-hate was how I would describe myself," Nipper said while fighting back tears. "But now, I'm doing great things. I just graduated in the youth leadership of Lompoc Valley, I attended the Rotary youth leadership awards and I'm currently running for Flower Festival queen. What has happened to me doesn't define me but can strengthen me."
When Cabrillo High School holds its graduation ceremony at 2:30 p.m. Thursday, June 6, it will mark the end of one chapter for Blake Settje and usher in another that will take him across the country to formally begin his service career at the U.S. Military Academy in West Point, New York.
Jessica Lopez, Advancement via Individual Determination (AVID) student speaker, spoke of her struggles being a single mom and thanked her grandmother.
"Thank you for raising me and my sister as if we were your own. And thank you so much for taking care of my baby each and every day while attending Maple," Lopez said through tears. "I couldn't have done this without you."
You have free articles remaining.
Register for more free articles
Stay logged in to skip the surveys
Gabby Gonzalez spoke on behalf of the Career and Technical Education (CTE) students. She praised Maple for changing her life.
"This school is mostly known for dropouts and bad kids. I know many people believe that, but my time here has opened my eyes. It has shown me what hard work and dedication can get you," Gonzalez said. "To me, Maple is a place where you can redefine yourself as a student and find the push you need to motivate yourself."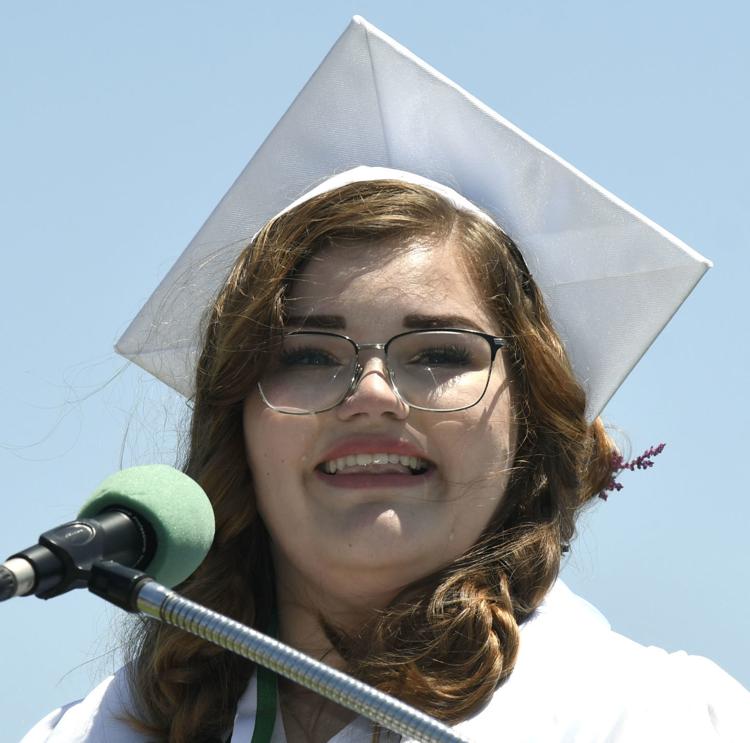 Macias, who once attended Cabrillo High, had to overcome family challenges to solidify his future with San Jose State. He was accepted in January and plans to study biochemical engineering plus pursue medical school after obtaining his degree.
"I had a lot of ups and downs, a lot of personal strife. But I never let that stop me," Macias said following the ceremony. "I had to move out of my house at a young age. I continued to pick up where I left off by living with my grandparents. They and my aunt helped me."
Macias arrived at Maple during his senior season. Like Gonzalez, Macias will leave with a new perspective of the school.
"I was like 'I didn't want to go to Maple' and will figure out some other alternative. I thought everyone here was ghetto or a gangbanger. But I came here and the people I met were nothing but nice and polite. This graduation, I think, changes the whole stereotype and image of Maple," Macias said.
060519 Maple graduation 09.jpg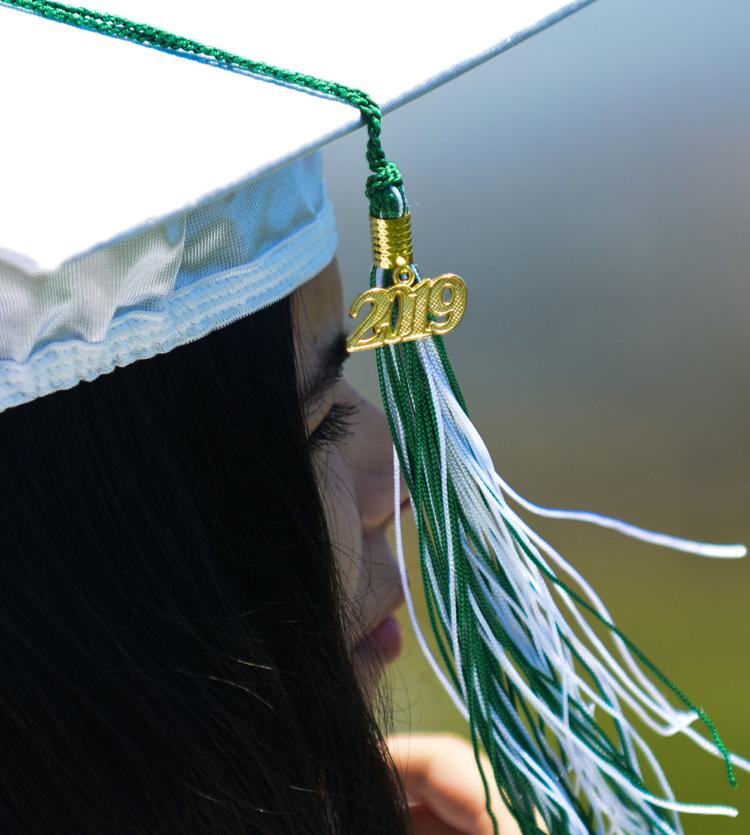 060519 Maple graduation 07.jpg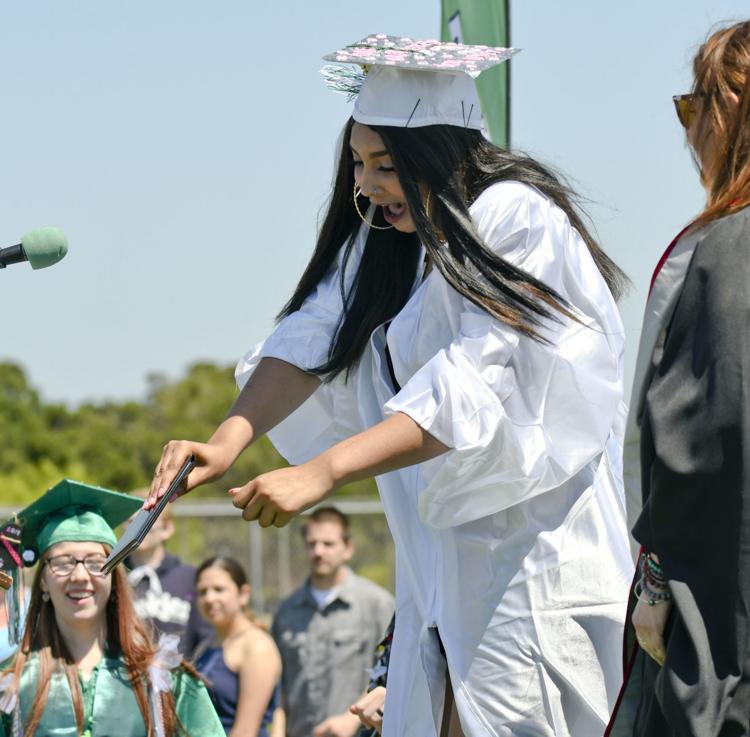 060519 Maple graduation 24.jpg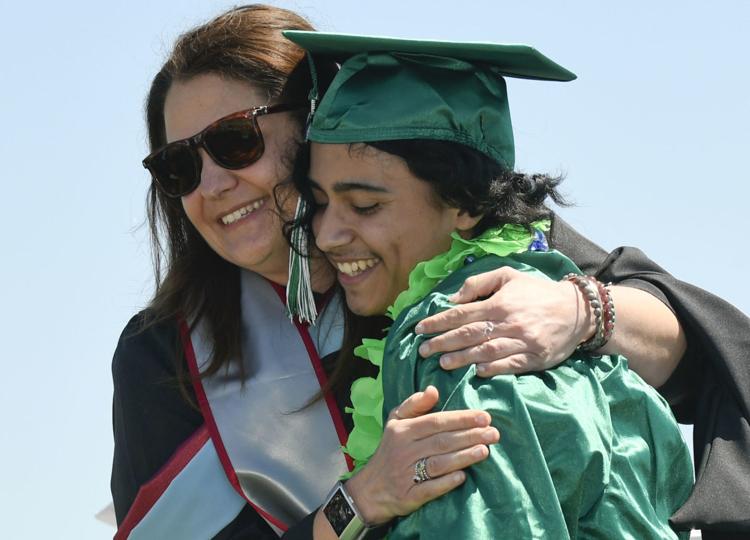 060519 Maple graduation 03.jpg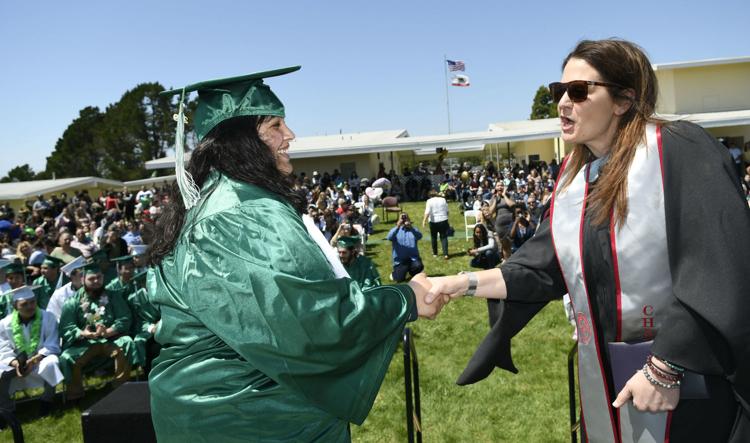 060519 Maple graduation 04.jpg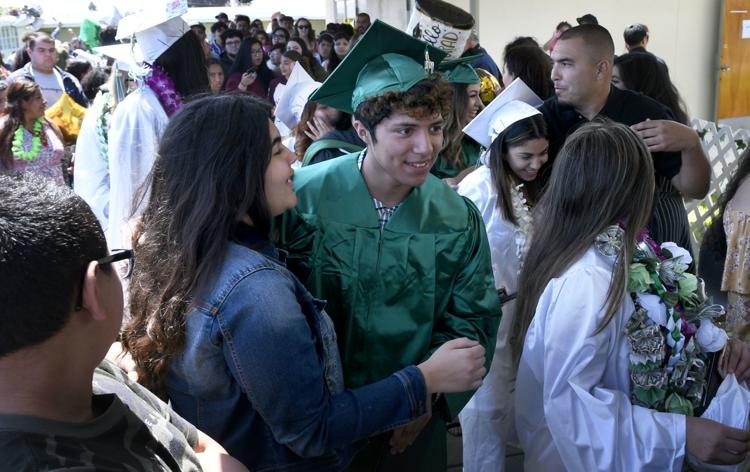 060519 Maple graduation 05.jpg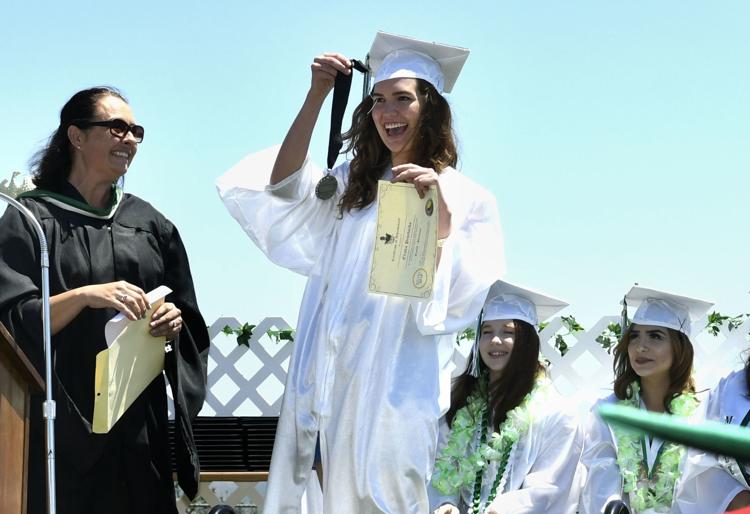 060519 Maple graduation 06.jpg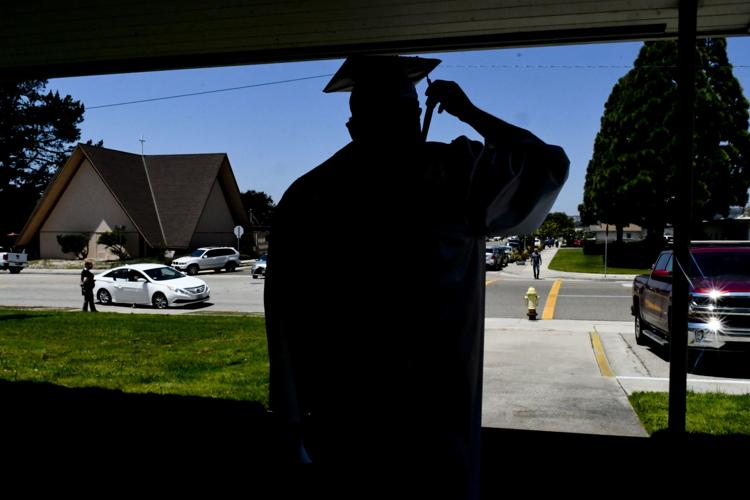 060519 Maple graduation 01.jpg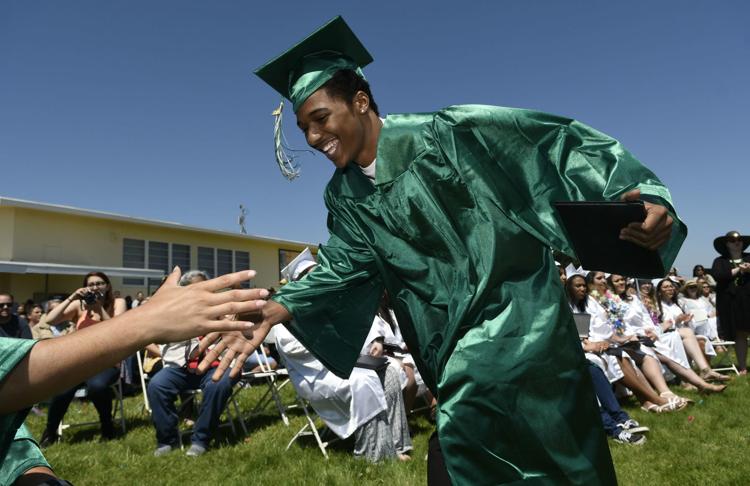 060519 Maple graduation 02.jpg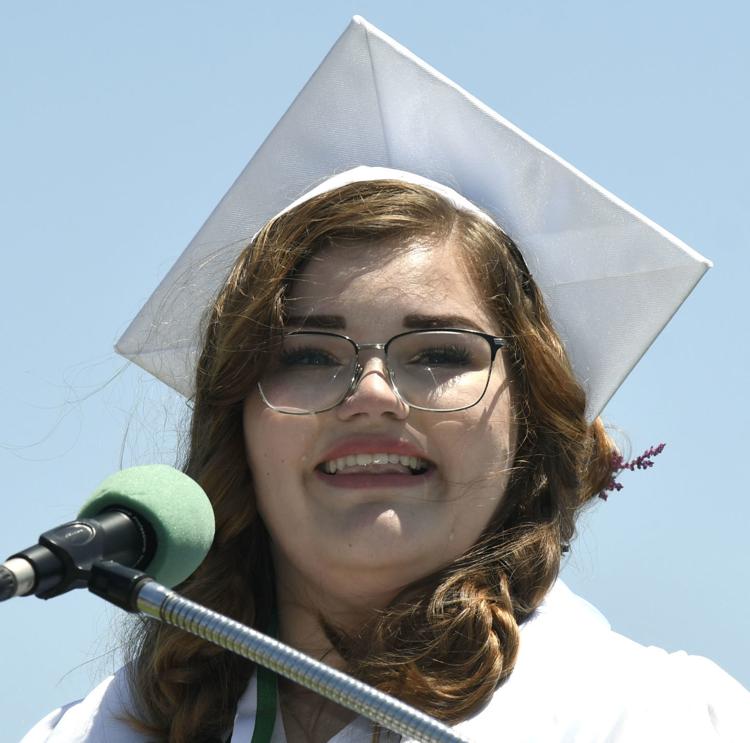 060519 Maple graduation 08.jpg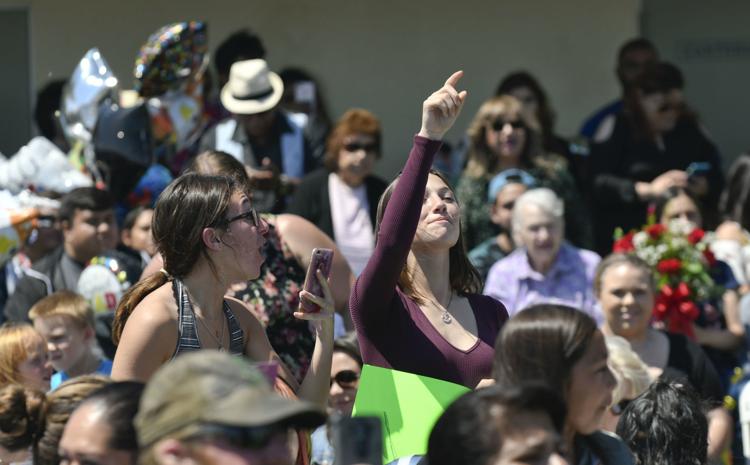 060519 Maple graduation 10.jpg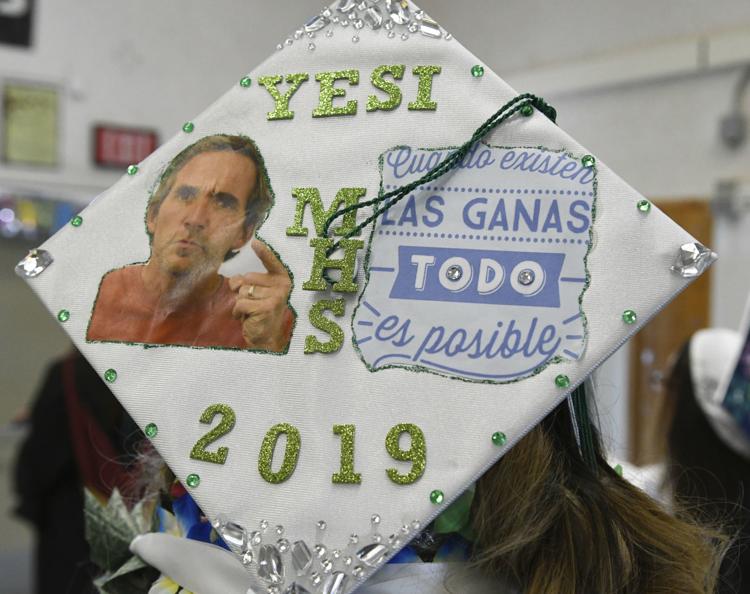 060519 Maple graduation 11.jpg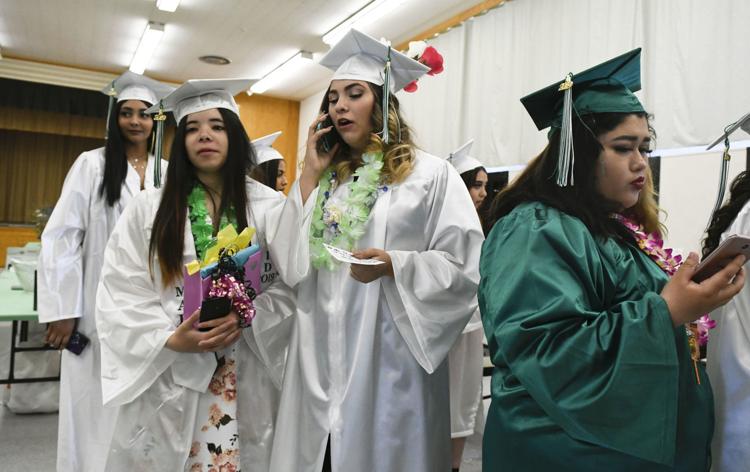 060519 Maple graduation 12.jpg
060519 Maple graduation 13.jpg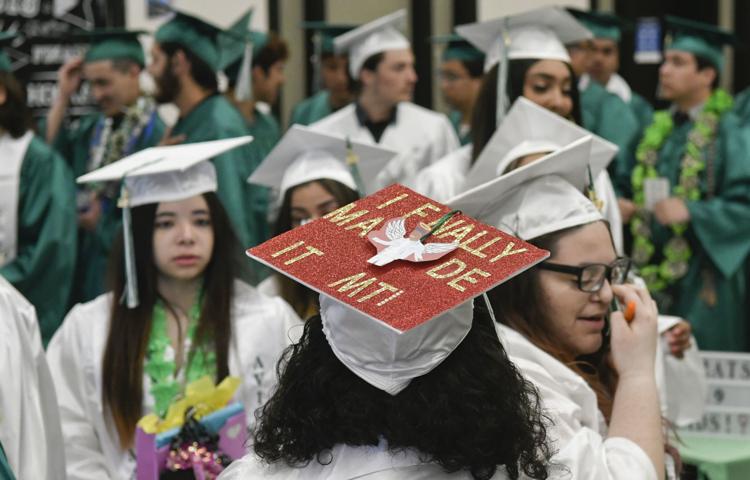 060519 Maple graduation 14.jpg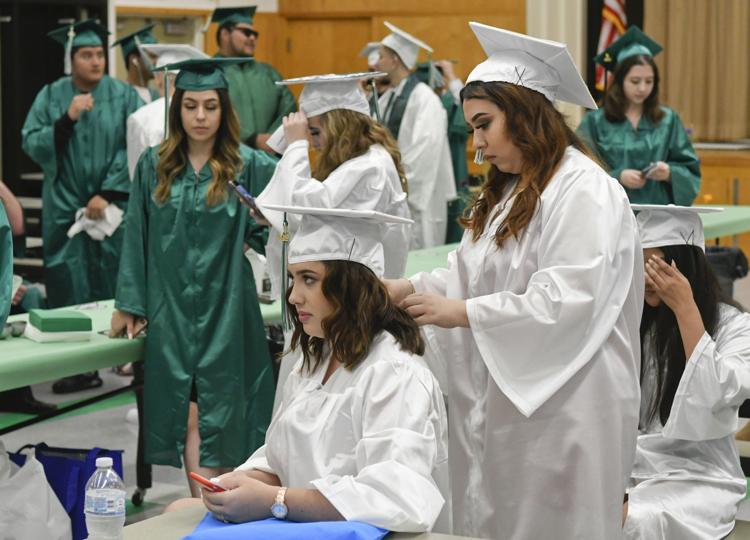 060519 Maple graduation 15.jpg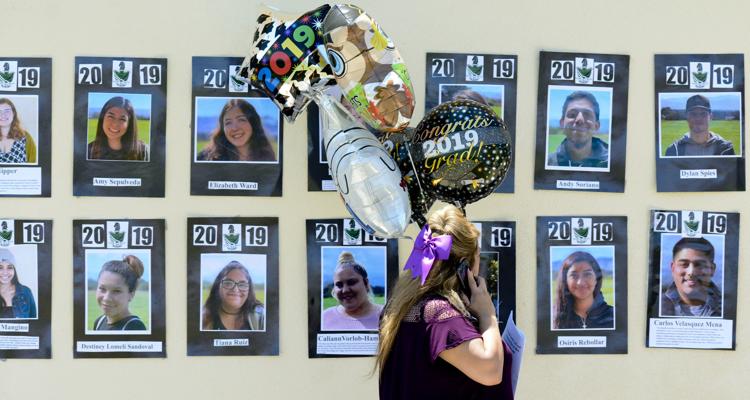 060519 Maple graduation 27.jpg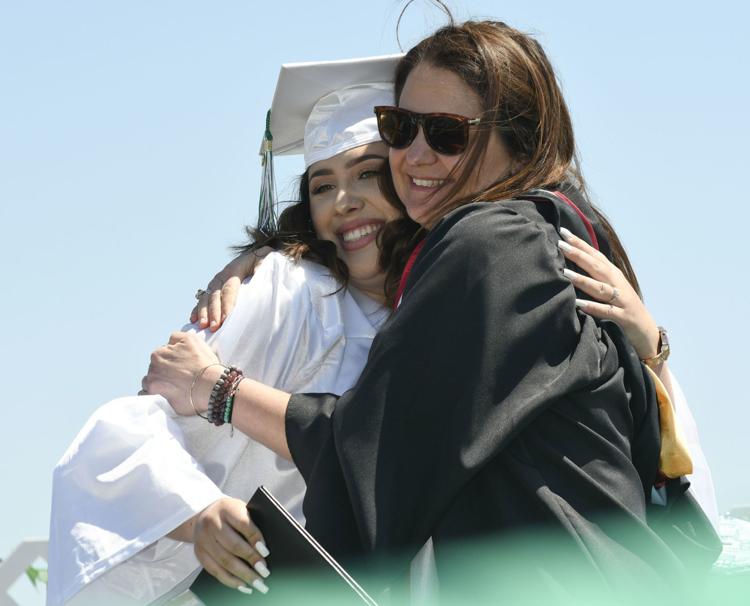 060519 Maple graduation 16.jpg
060519 Maple graduation 17.jpg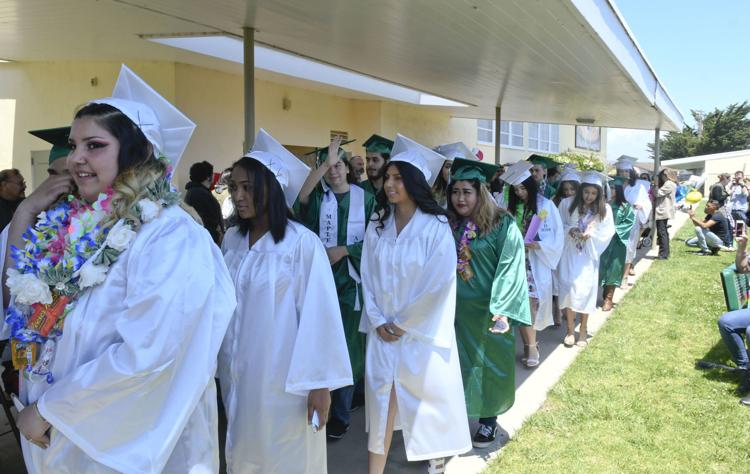 060519 Maple graduation 18.jpg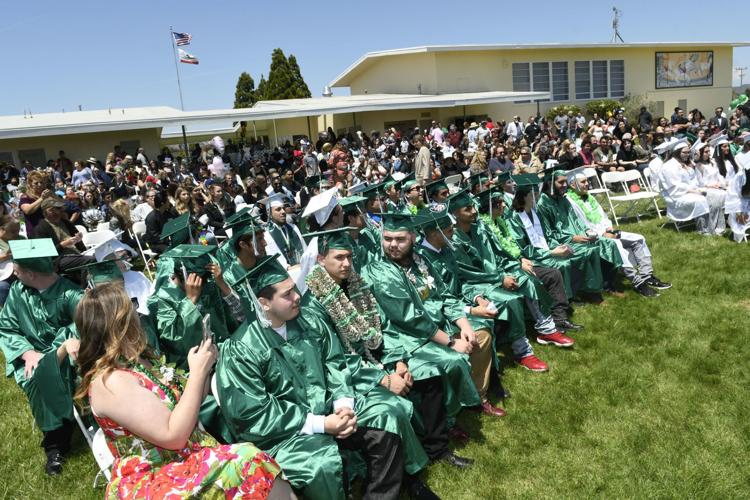 060519 Maple graduation 19.jpg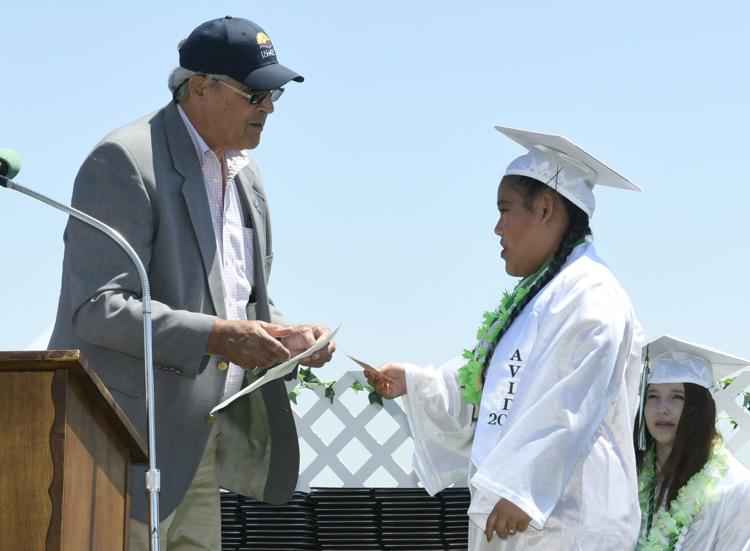 060519 Maple graduation 20.jpg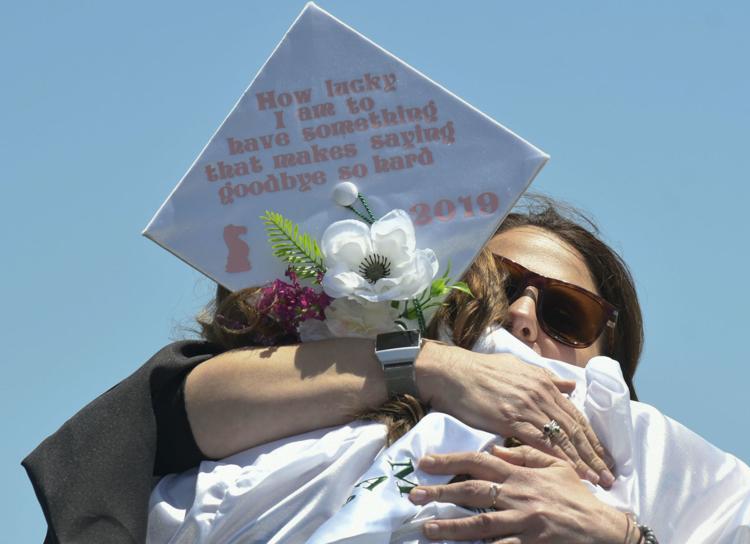 060519 Maple graduation 21.jpg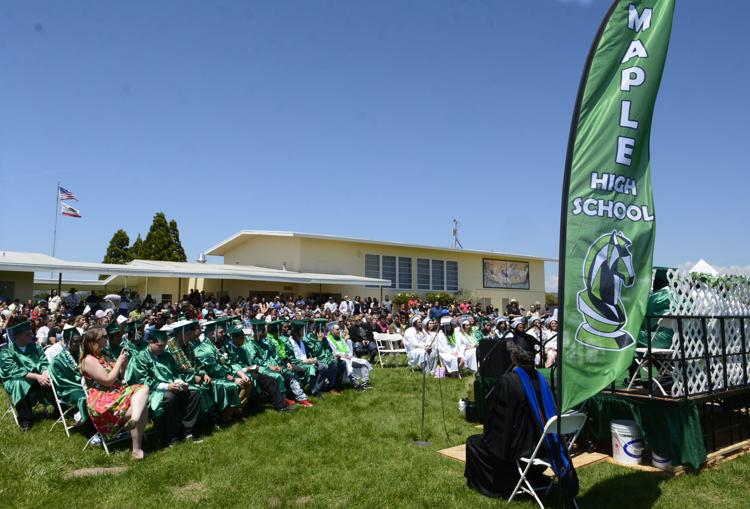 060519 Maple graduation 22.jpg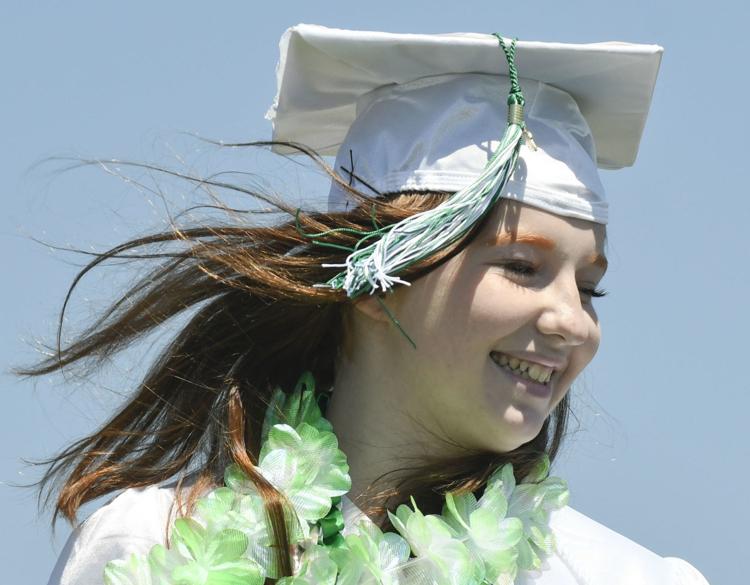 060519 Maple graduation 23.jpg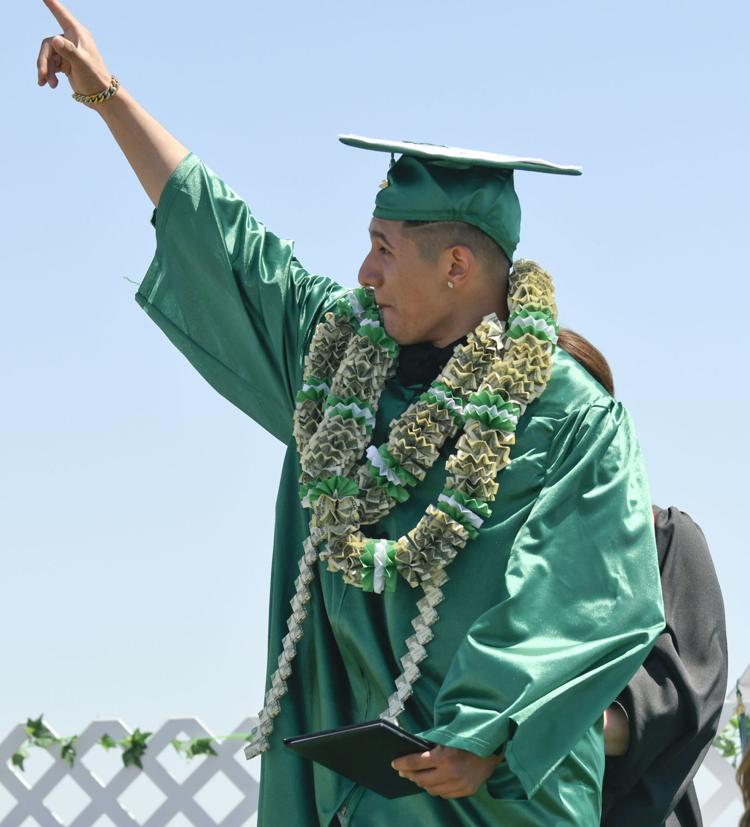 060519 Maple graduation 25.jpg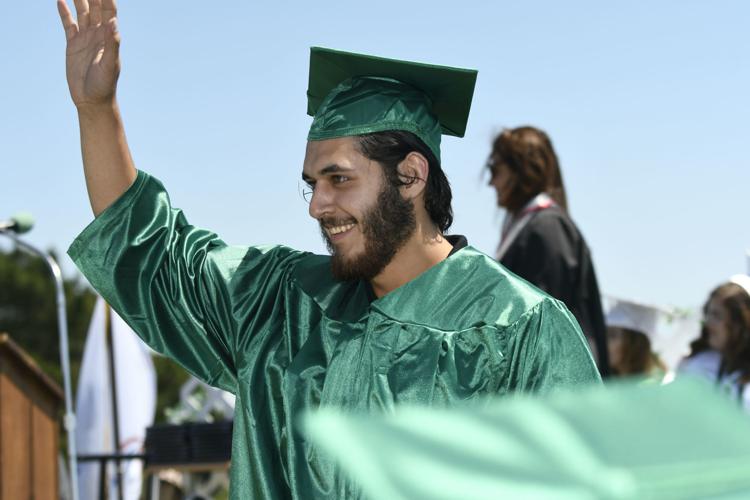 060519 Maple graduation 26.jpg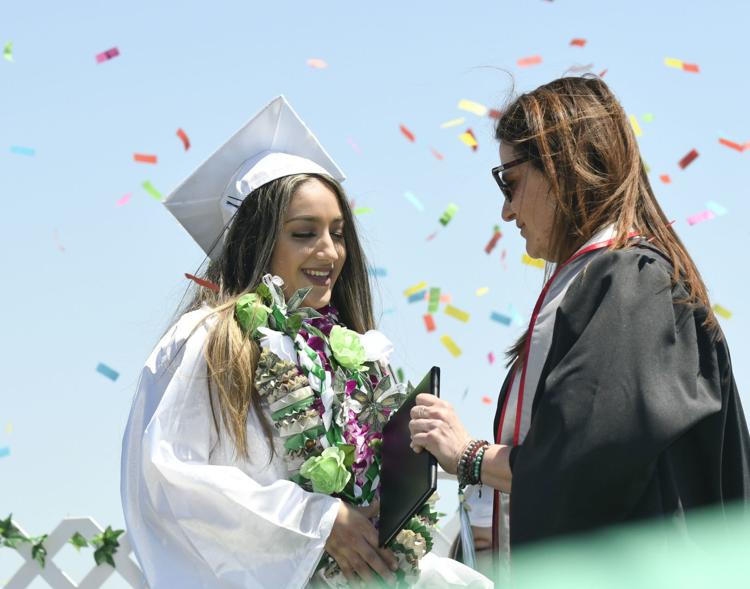 060519 Maple graduation 28.jpg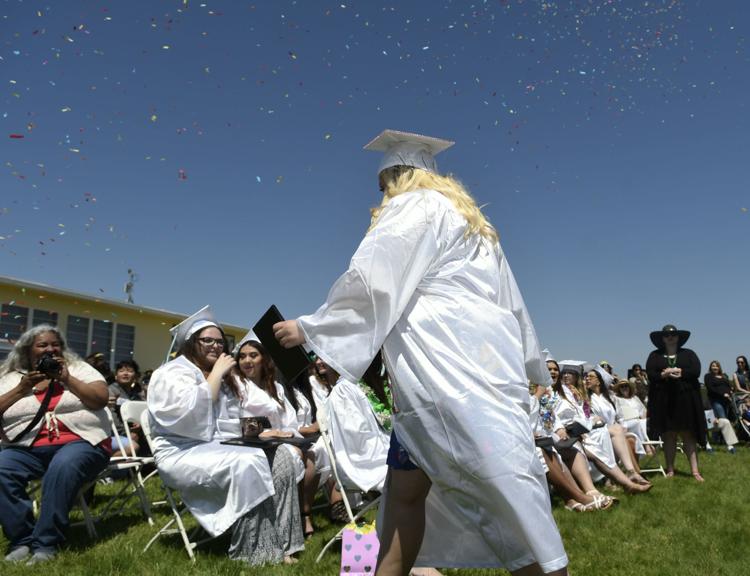 060519 Maple graduation 29.jpg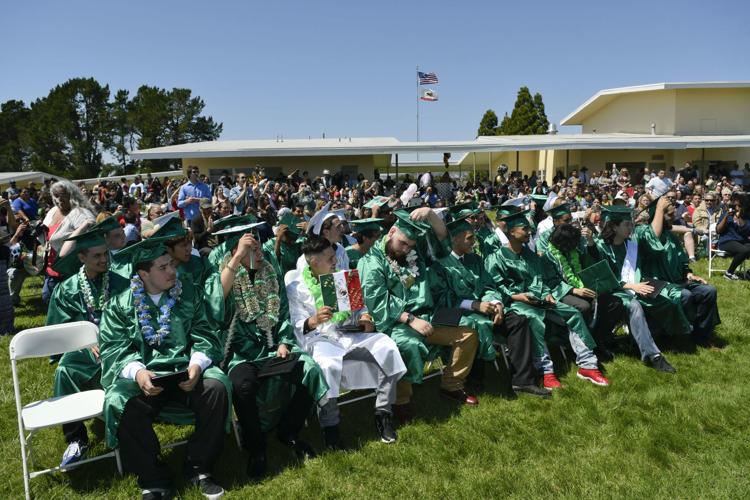 060519 Maple graduation 30.jpg