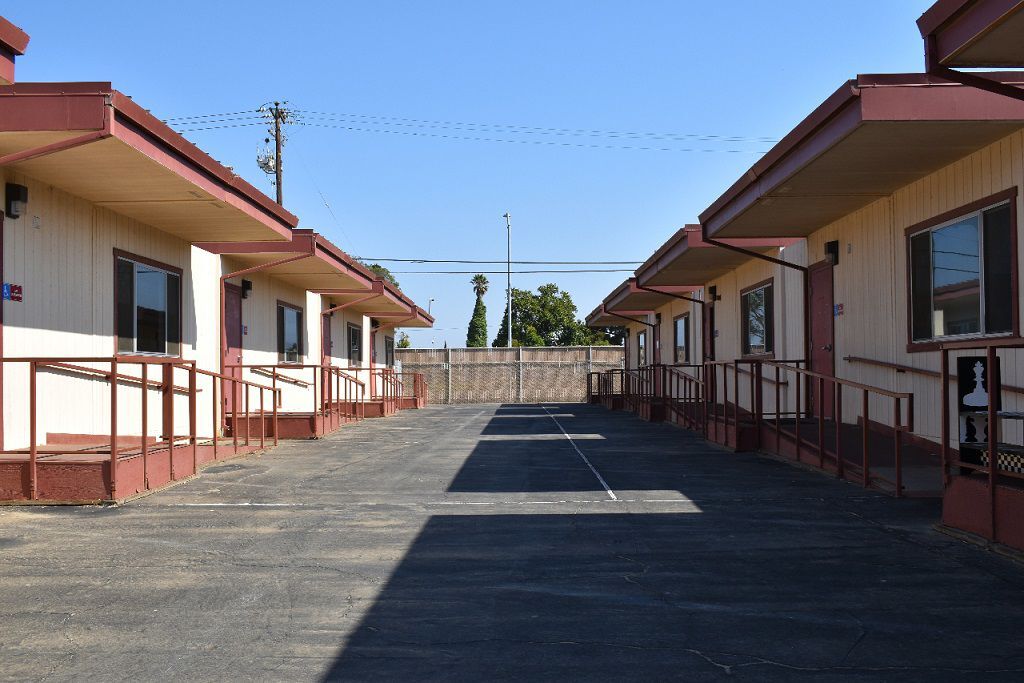 A month after the school year kicked off with distance learning, Santa Maria Joint-Union High School District administrators are analyzing student engagement rates and working to increase support for families during the COVID-19 pandemic. 
During a special meeting Tuesday, Board of Education members shared data to give a picture of student engagement at Righetti, Santa Maria and Pioneer Valley high schools, broken down by grade level for each school.
Data gathered by teachers showed generally high levels of student participation in distance learning for the start of the school year. The average percentage of all students confirmed to be regularly logging on and completing assignments was around 95% at Righetti, 85% at Santa Maria High School and 88% at Pioneer Valley.
Simultaneously, truancy rates from the district included the amount of students who had at least three unexcused absences from class so far. The average percentages of students hitting this bar were 68% at Righetti, 56% at Santa Maria High and 63% at Pioneer Valley. 
Engagement data was not available for Delta, but truancy was reported to be 65% between grades 11 and 12.  
Assistant Superintendent John Davis explained that due to the strict definition of truancy from the state, several students technically fit the definition. Overall, however, he said student engagement rates are very encouraging.
"Although those [truancy] numbers appear quite high, I think the more meaningful numbers to look at are the engagement numbers, which show how many students are actually Zooming in for synchronous instruction [and] completing assignments," Davis said
At their Tuesday board meeting, district officials also outlined anticipated changes to the method of tracking attendance during distance learning. According to Davis, the district soon will move to "positive" attendance taking, marking students who are present rather than just those who are absent. 
"The CDE recently set out a new set of guidelines for attendance and engagement. These new guidelines are going to require a more specific level of tracking for us," Davis said.  
During a Sept. 8 meeting, the board heard feedback from student representatives at each high school to gauge students' overall reaction to the start of the school year.
"As expected, both teachers and students are still trying to get adjusted. But teachers have really been trying and adjusting things around," said Carlos Rivas, a member of the Associated Student Body at Pioneer Valley. "Many of my peers have not had a problem doing the work, just managing time to do the work."
Karlee Cullen, a member of student government at Righetti, reported similar struggles with distance learning among her peers. In an unofficial survey of 660 students that Cullen offered over social media, 82% of respondents said they disliked the distance model.
"The overwhelming response was that students feel that too much work is given to them, and feel that teachers are going overboard under the impression that students have more free time, but students feel this is a big change and they don't have more free time," she said. 
Cullen added that the Associated Student Body shared these results with Principal Karen Rotondi, who is working with staff to ensure students are given a balanced amount of work.
Student support and reopening
Looking ahead, the district is working methodically to develop a plan for bringing students back to campus.
On Tuesday, board members briefly discussed bringing back small groups of students with targeted learning needs, such as English language learners and special education students, for on-campus learning.
There is no set date for bringing any students back to campus; however, the district is actively working to provide resources and support to high-need students, with many of these plans described in the district's Learning Continuity and Attendance Plan. 
Under California Department of Education guidelines, all school districts must complete their own learning continuity plan to demonstrate how they will mitigate student learning loss in the 2020-21 school year amid the COVID-19 pandemic. 
Officials shared plans to offer free therapy services to students dealing with trauma as a result of the the pandemic, the shutdown and distance learning, as well as virtual supplemental instruction for migrant students and continued support for homeless students via the district's homeless liaison. 
One piece of good news, officials said, came on Aug. 31 when the U.S. Department of Agriculture offered waivers permitting districts to once again provide meals for all local students 18 years old and younger, rather than limiting meals just to district students. 
Since this change, the number of meals distributed by the district has increased from 200 per day to over 2,000 per day, according to the board. 
District board meetings can be viewed in English, Spanish and Mixteco at www.smjuhsd.k12.ca.us. 
Be the first to know
Get local news delivered to your inbox!