The Righetti High School graduate never expected her perfect GPA, work as a tutor, and more than 200 volunteer hours would net her anything more than a spot on the Hancock College dean's list. 
On Thursday night, before a crowd of 800 classmates, educators and community members gathered for the Hancock College Foundation's annual scholarship banquet, administrators named the student, Jennifer Cervantes, as the recipient of the Marian Hancock Scholarship, the Foundation's top award.
Given by a 15-member panel of faculty, staff and foundation members, the $10,000 scholarship recognizes the college's most outstanding student each year.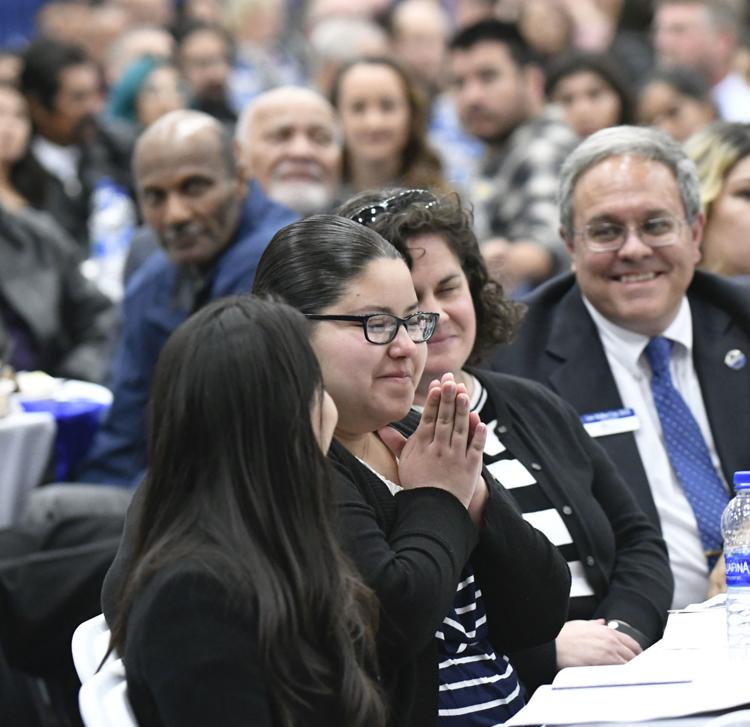 "I never imagined I'd be here," Cervantes said in disbelief, thanking her parents, friends and Hancock College faculty for the two years of support. Bound for either Cal Poly or UC Berkeley this fall, Cervantes reminded her classmates to "keep going and be persistent" if any of them are struggling.
"Wherever you go, you'll make it," she added. "Wherever you want to go, you will get there."
Hancock College Superintendent/President Kevin Walthers commended Cervantes for her hard work, perseverance and success. Faculty members who supported her nomination praised her kindness and determination.
"This is a very special moment for me," said her father, Isidro, who watched from the front row as Cervantes walked on stage to accept her award. "I feel very proud about the praise they gave her as she received her scholarship."
You have free articles remaining.
Register for more free articles
Stay logged in to skip the surveys
All together, 325 "rising stars" — students like Cervantes, who will either transfer for a four-year college or return to Hancock in the fall — were awarded 433 scholarships worth over half a million dollars. Jon Hooten, the Foundation's executive director, said the ceremony was about much more than just the money students received.
"Look around," he said, pointing to the hundreds of people sitting elbow-to-elbow for what he described as an inter-generational dinner. "This is North County — it's people from Santa Maria, Lompoc and the Santa Ynez Valley ... all converging here around a shared goal: helping young people advance their hopes and dreams."
District 1 trustee Hilda Zacarias, president of the college board of trustees, told students to celebrate and enjoy the evening. To her, the scholarship is more than a monetary award, but a sign of support from the greater college community.
"This college believes in you," she added. "We see you all as rising stars and we know that great things await."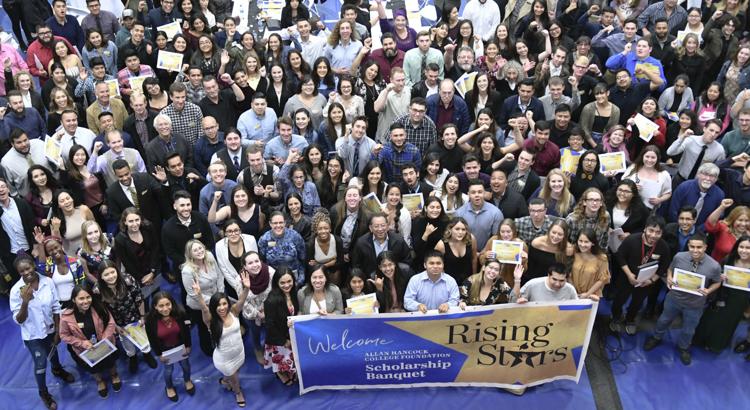 Keynote speaker Nicolasa Sandoval, education director for the Santa Ynez Band of Chumash Indians and member of the state board of education, encouraged the students to continue their path to higher education despite any roadblocks or dead ends.
"Your choice is not an easy one," she told the students. "You will re-arrange many things in your life to stay on this path. There will be hard decisions and struggles. The choice you make to keep going is for you, but also for all of us."
052319 Hancock scholarships 04.jpg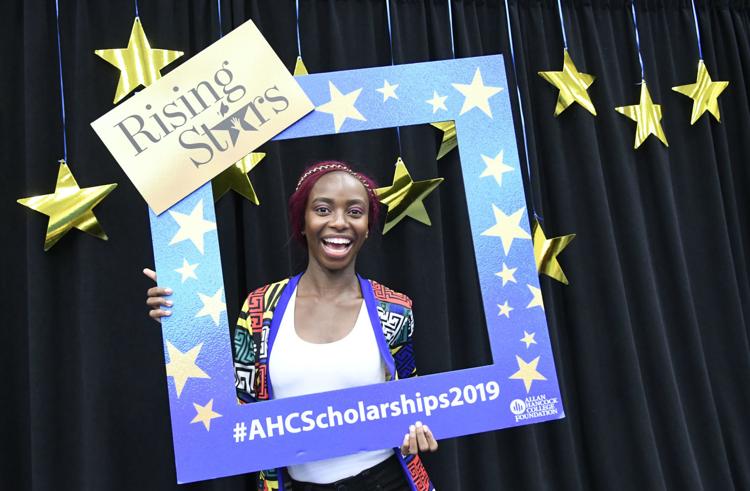 052319 Hancock scholarships 01.jpg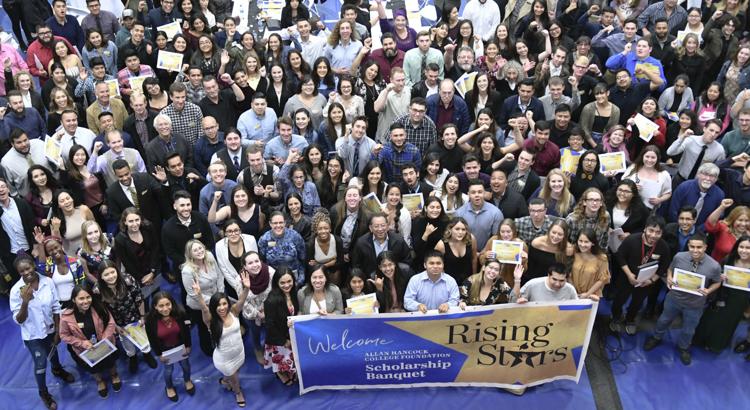 052319 Hancock scholarships 02.jpg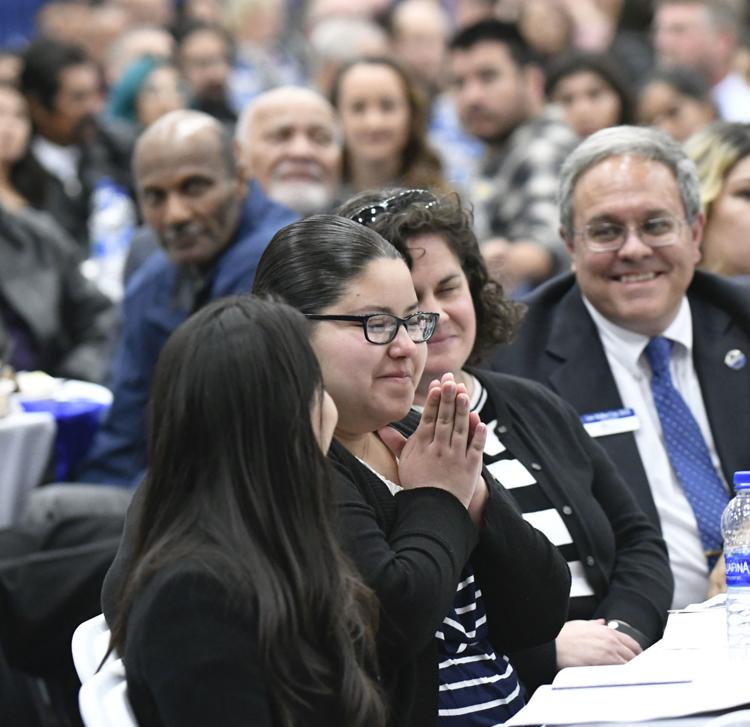 052319 Hancock scholarships 03.jpg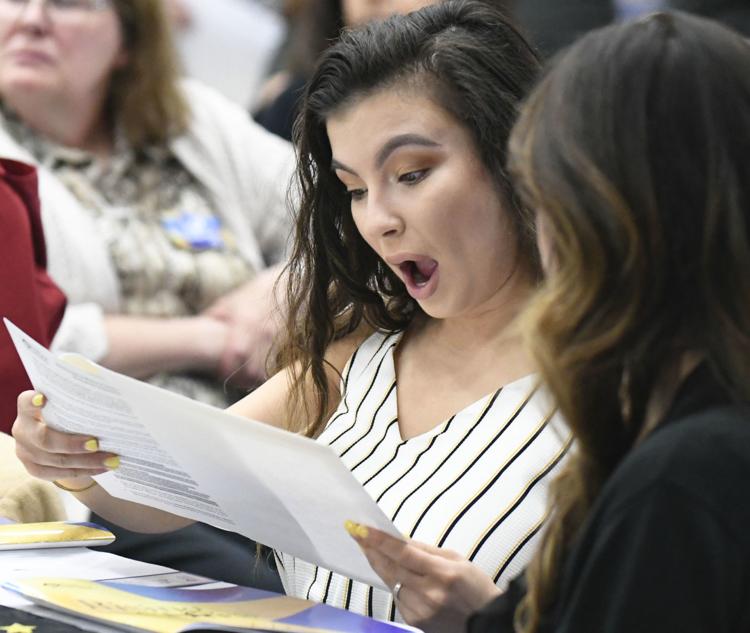 052319 Hancock scholarships 05.jpg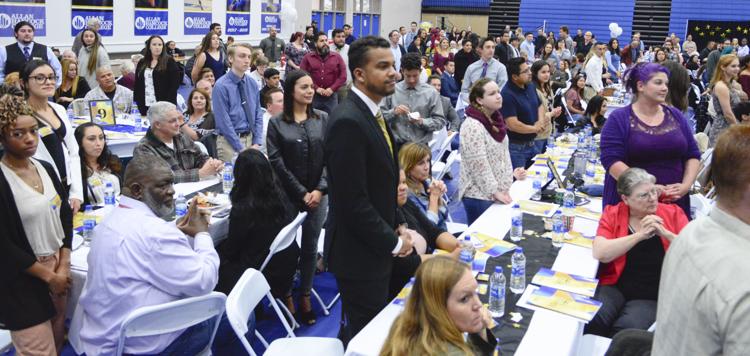 052319 Hancock scholarships 06.jpg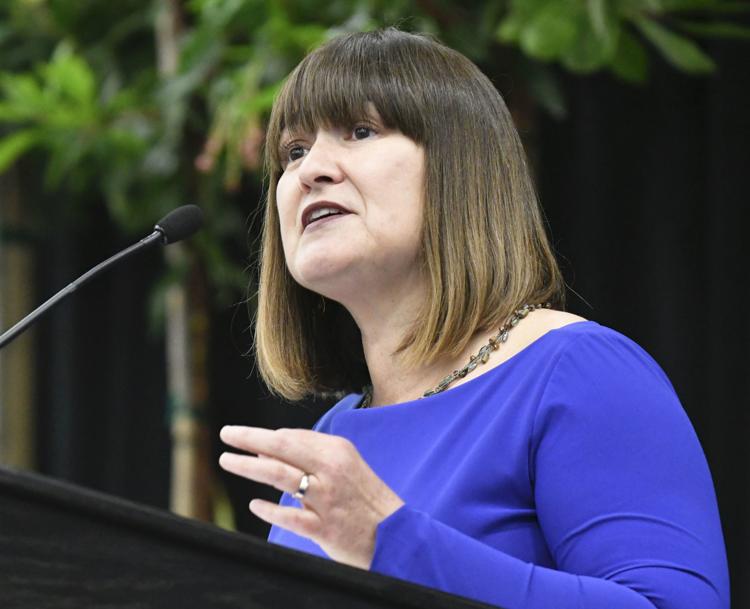 052319 Hancock scholarships 07.jpg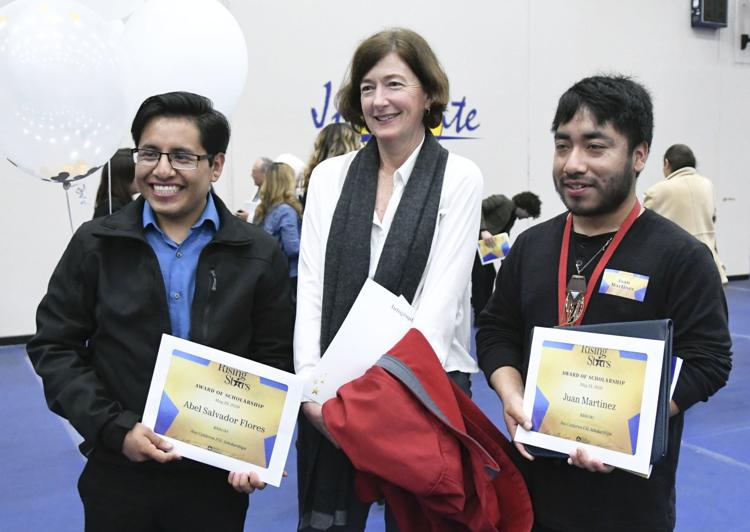 052319 Hancock scholarships 08.jpg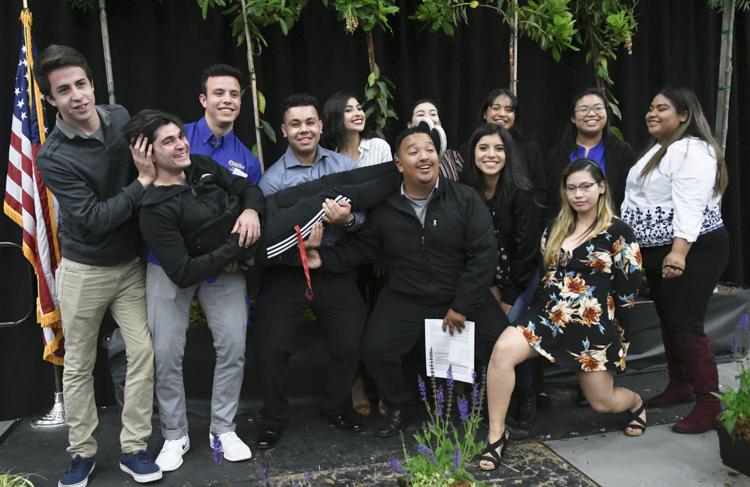 052319 Hancock scholarships 09.jpg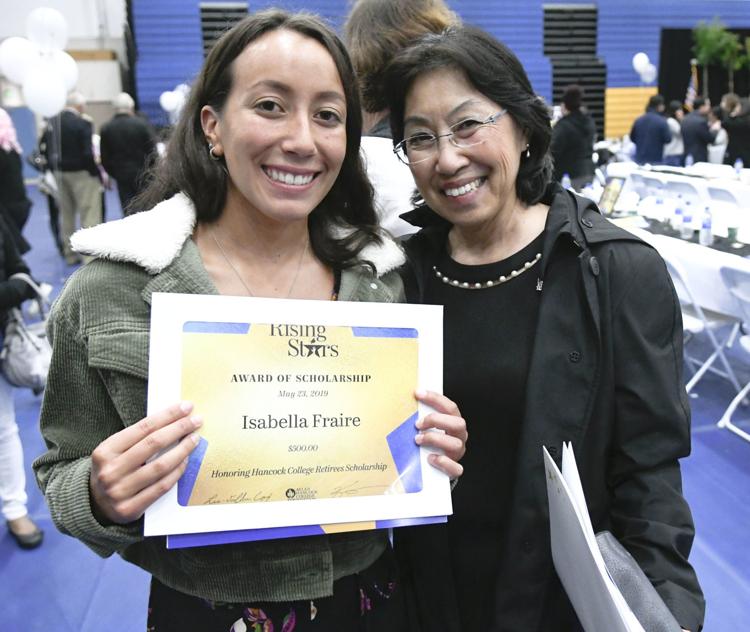 052319 Hancock scholarships 10.jpg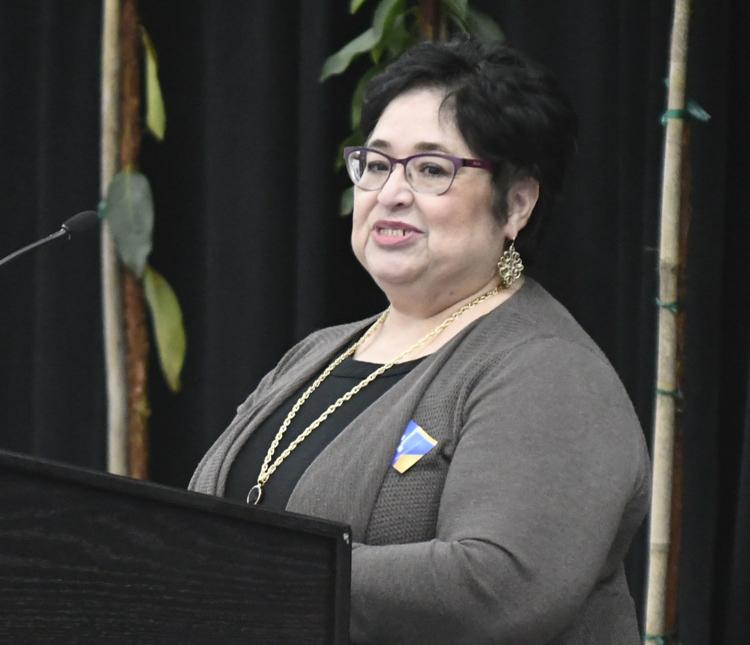 052319 Hancock scholarships 11.jpg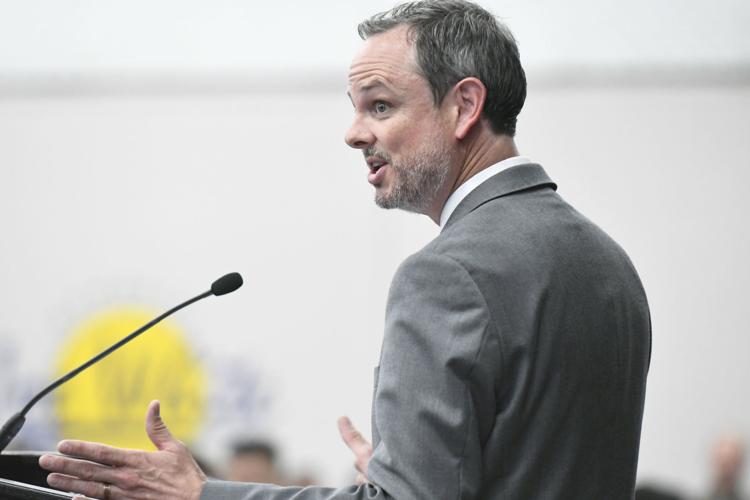 052319 Hancock scholarships 12.jpg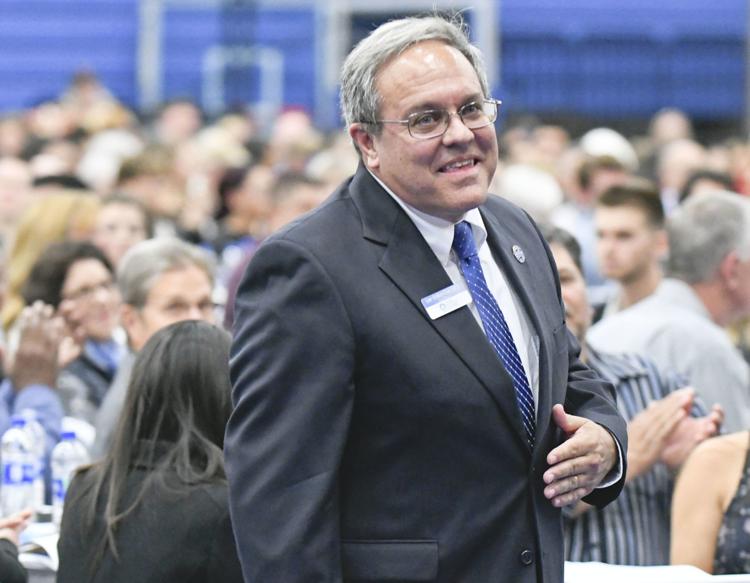 052319 Hancock scholarships 13.jpg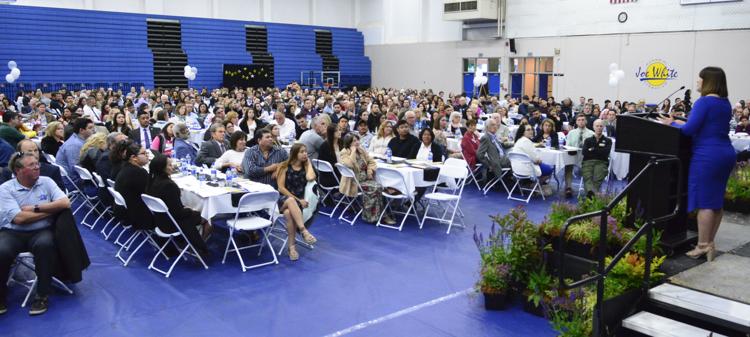 052319 Hancock scholarships 14.jpg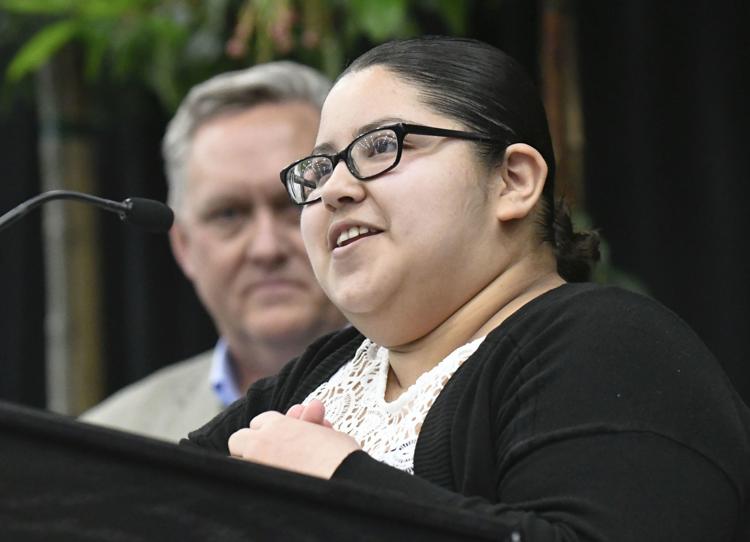 052319 Hancock scholarships 15.jpg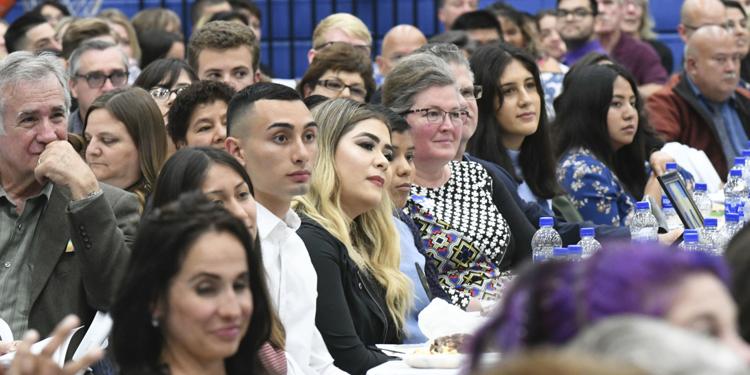 052319 Hancock scholarships 16.jpg