Nearly 17,000 Santa Maria elementary and junior high students flowed back into the classroom Monday, kicking off the start of 2019-20 year for the Santa Maria-Bonita School District, the largest school district in Santa Barbara County.
At Arellanes Elementary, hundreds of students and parents were greeted by the new or familiar faces of teachers and friends as they filed into the Tanglewood campus. For parents of newly enrolled kindergartners, many of whom said goodbye to their children for the first time, Monday's start to classes marked the start of the school's full-day kindergarten, a first for the district.
"It's something we're still working on," explained Allison Peters, one of two kindergarten teachers at Arellanes who were involved in the school's transition to full-day classes. "We just got our students here — this is going to be something that we're adapting and growing throughout the year."
The school formed a leadership team (comprised of teaching staff and site administrators) last year to explore the benefits and drawbacks of extending kindergarten's instructional minutes to match first- through sixth-grade classes. Ron Smith, the school's principal, said the team reviewed research and met with parents — who had questions about logistics but were generally in favor of the proposal — before receiving the go-ahead from district administrators.
"Some students that were coming from transitional kindergarten to full-day kinder are used to the half day, but they're going to be excited," said Maria Miramontes, who taught preschool and first grade before moving to kindergarten. "We're planting the first seeds. For some kids, this is their first experience in school — they're learning the very basics."
New buildings and ongoing renovation projects will greet students from Santa Maria and Nipomo schools when they return to class in the next tw…
A 2010 research review published by Duke University determined kindergartners who attended a full-day program had greater self-confidence, were better at working and playing with others and performed better on academic tests than children in half-day programs. Smith said students who did not go to preschool or attend the district's summer bridge program stand to benefit most from the additional instructional minutes.
Peters, who started an after-school program last year for a small group of students, called the daylong program a "natural progression" for enhancements to kindergarten instruction. She plans to use the additional instructional minutes to break down the core curriculum and extend instruction in art, music or other subjects that are sometimes cut in the half-day programs.
"We rush through a lot of content in half-day schedule because there are a lot of standards in Common Core," she said. "We're happy to scale back a little bit, slow down and do some of the things we had to take out." 
Unlike the district's 15 other elementary schools, Arellanes' size and low student enrollment (the majority of students live in Tanglewood and walk to school) allows the school to meet state-mandated staffing and facility requirements for full-day kindergarten. Kindergarten classrooms must be 40% larger than rooms that house first- to 12th-graders, a condition that could be difficult to meet at some of the district's larger elementary schools.
081219 Arellanes kindergarten 02.jpg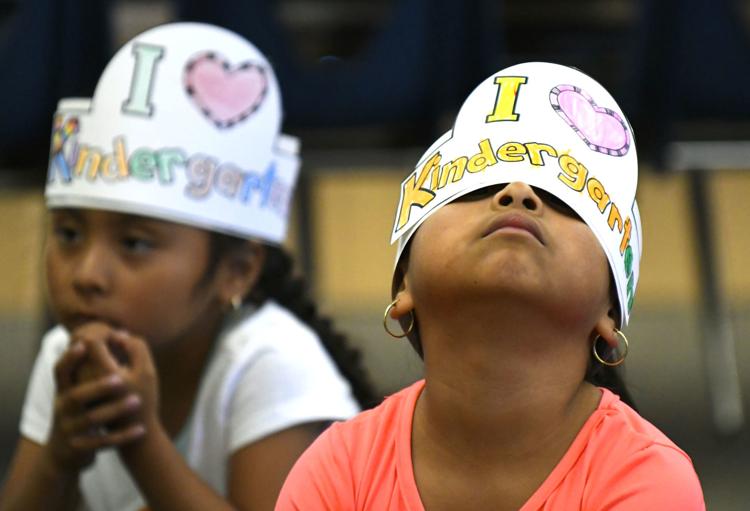 081219 Arellanes kindergarten 05.jpg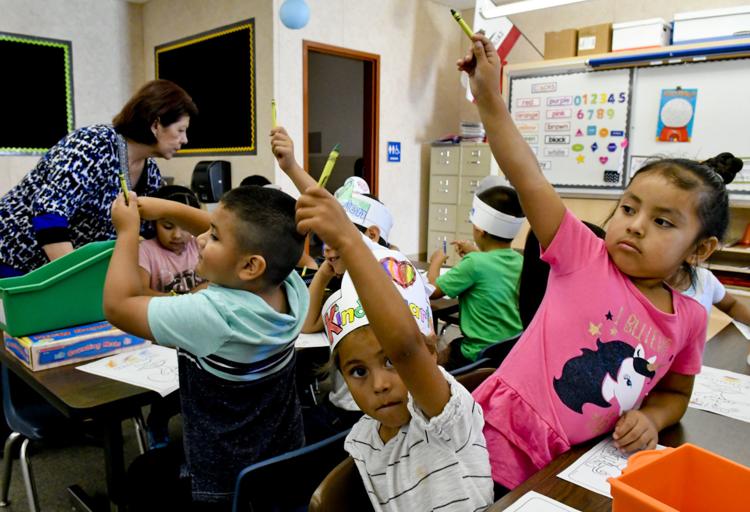 081219 Arellanes kindergarten 03.jpg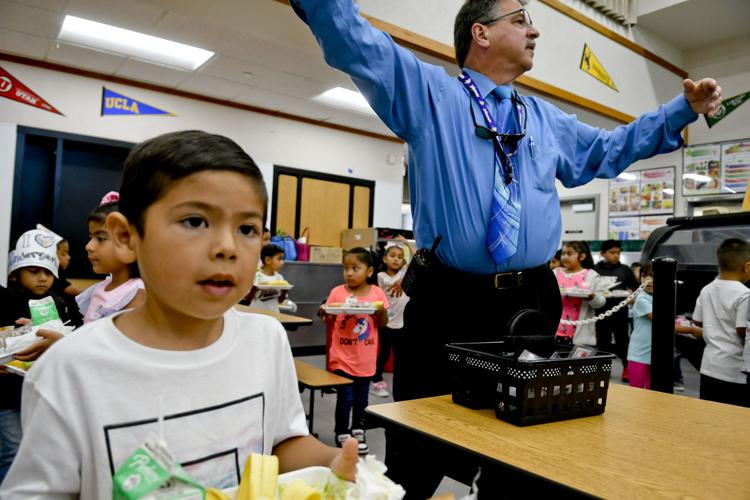 081219 Arellanes kindergarten 04.jpg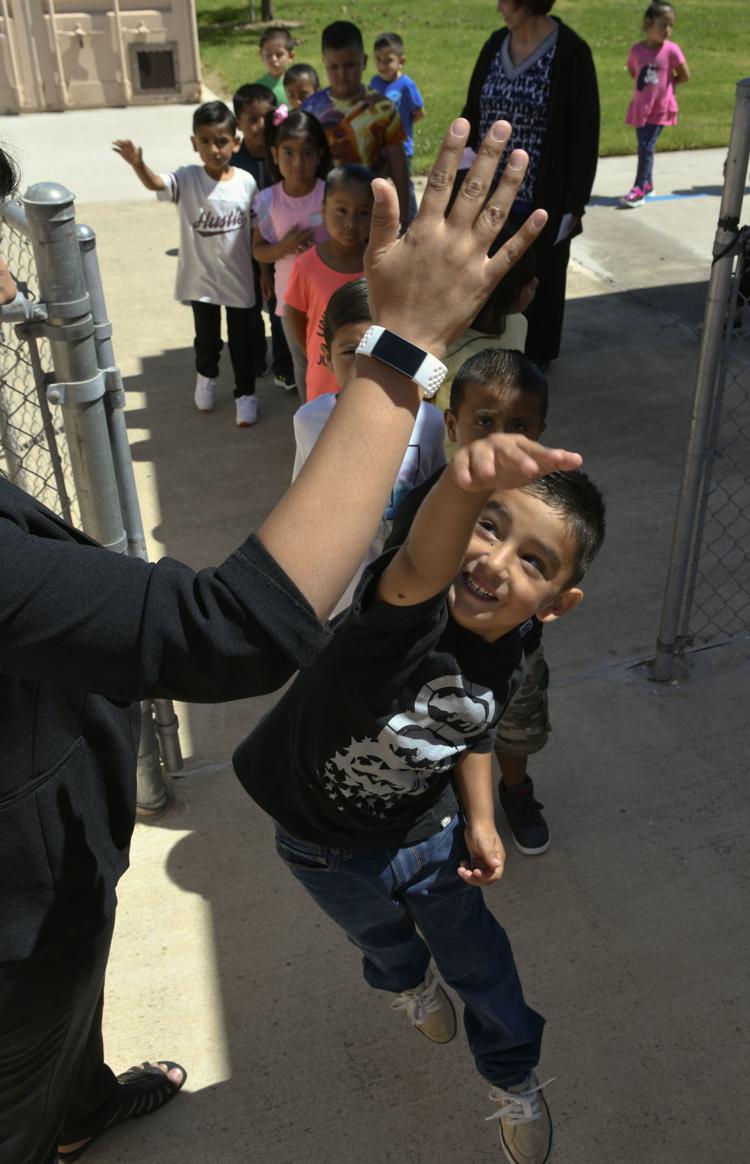 081219 Arellanes kindergarten 06.jpg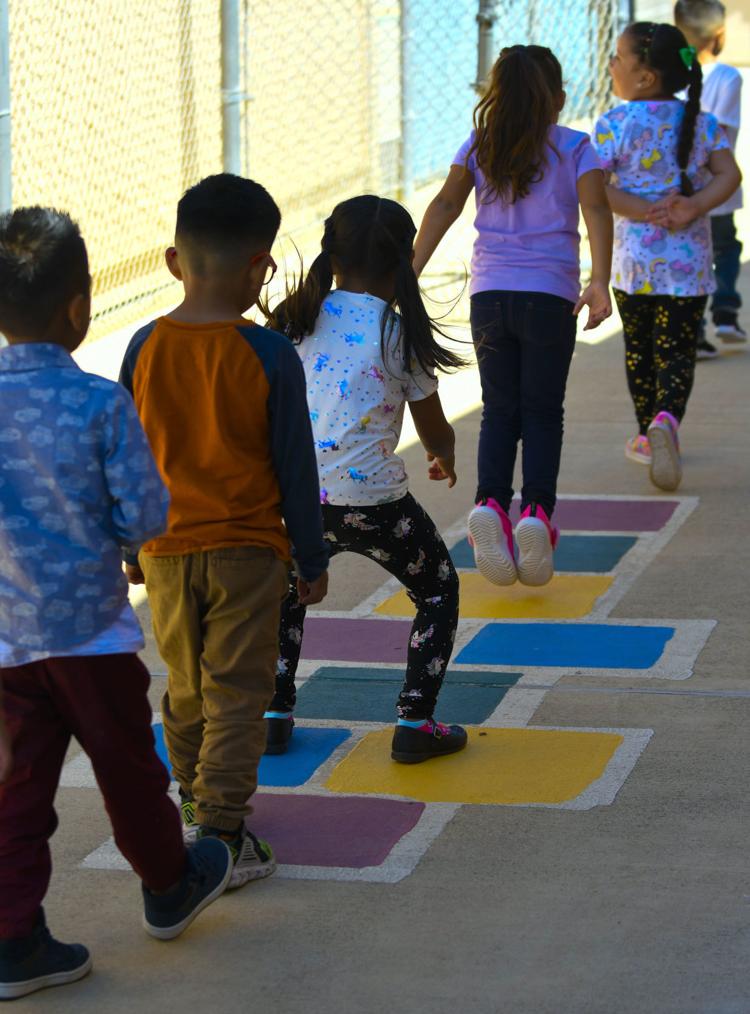 081219 Arellanes kindergarten 01.jpg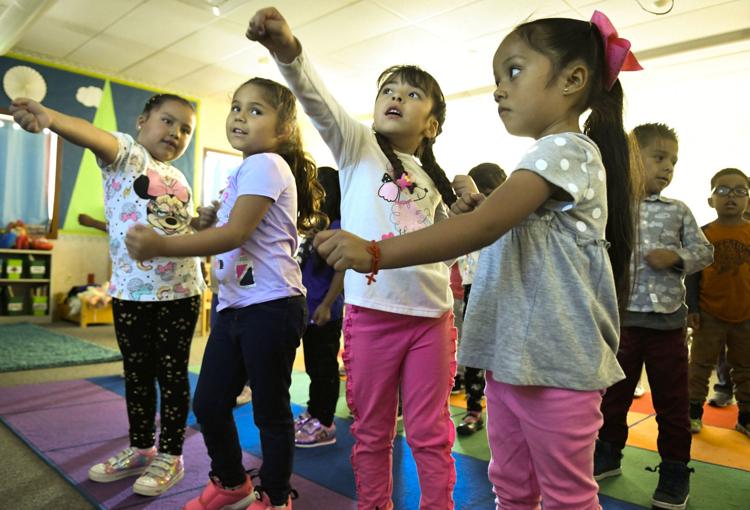 081219 Arellanes kindergarten 07.jpg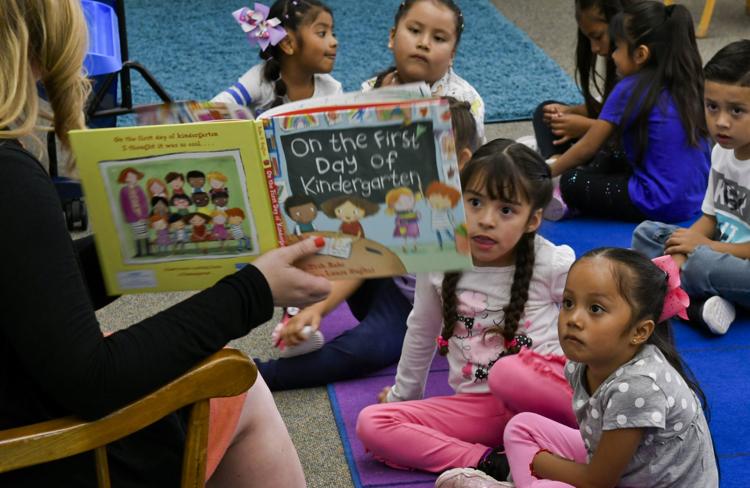 081219 Arellanes kindergarten 08.jpg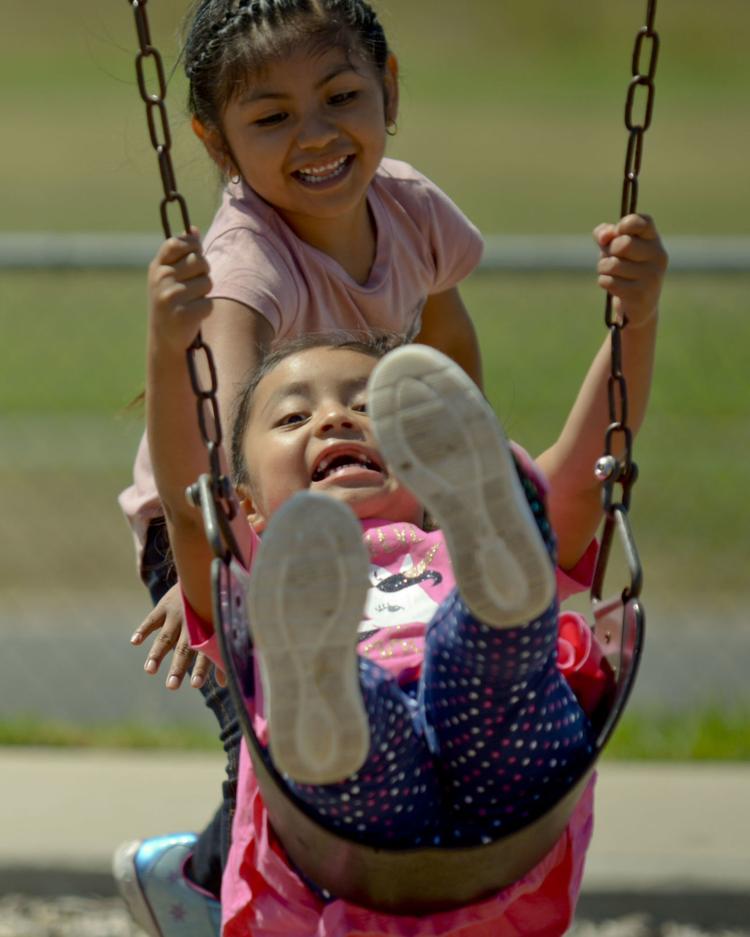 081219 Arellanes kindergarten 09.jpg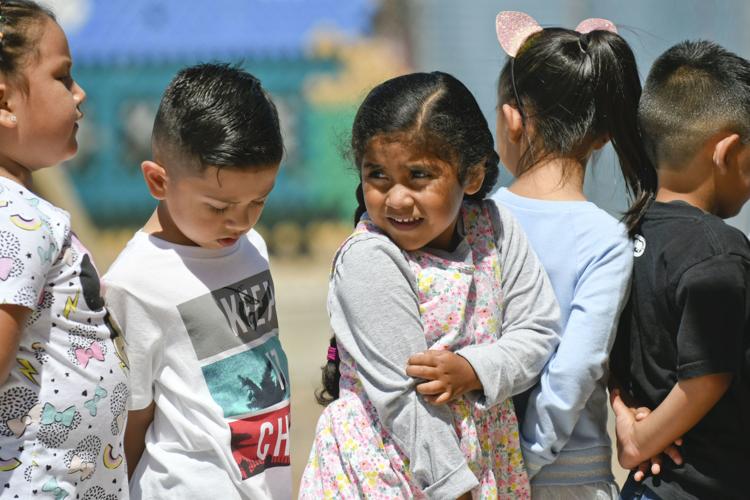 081219 Arellanes kindergarten 10.jpg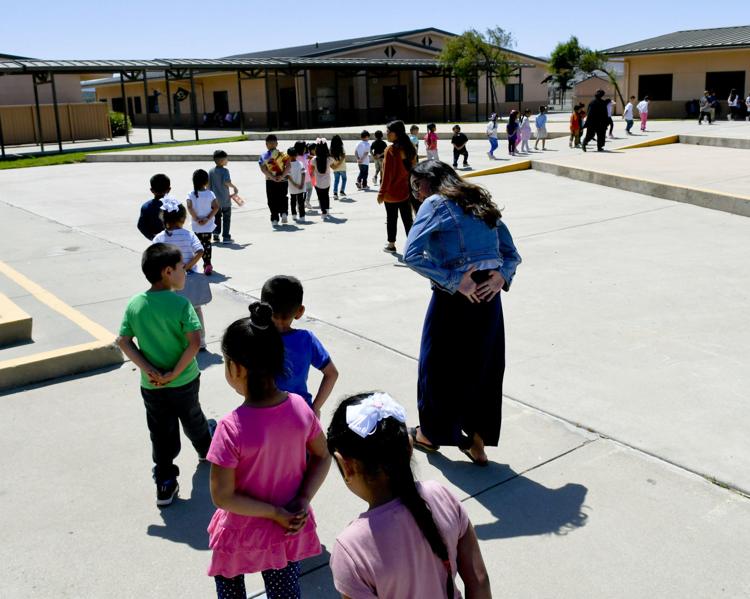 081219 Arellanes kindergarten 11.jpg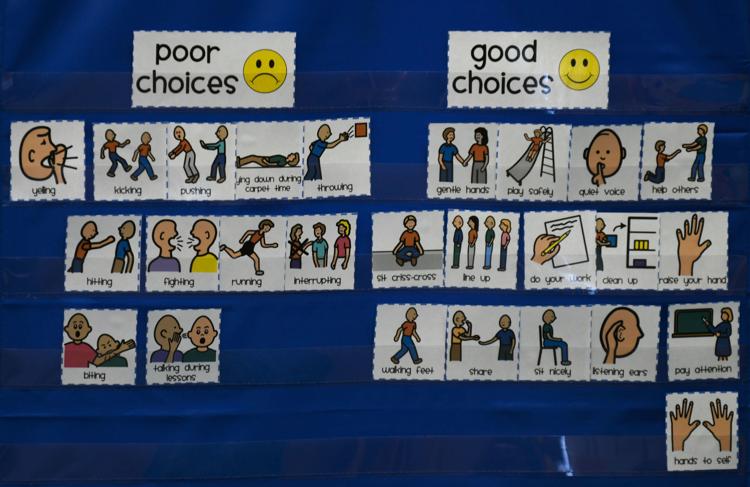 081219 Arellanes kindergarten 12.jpg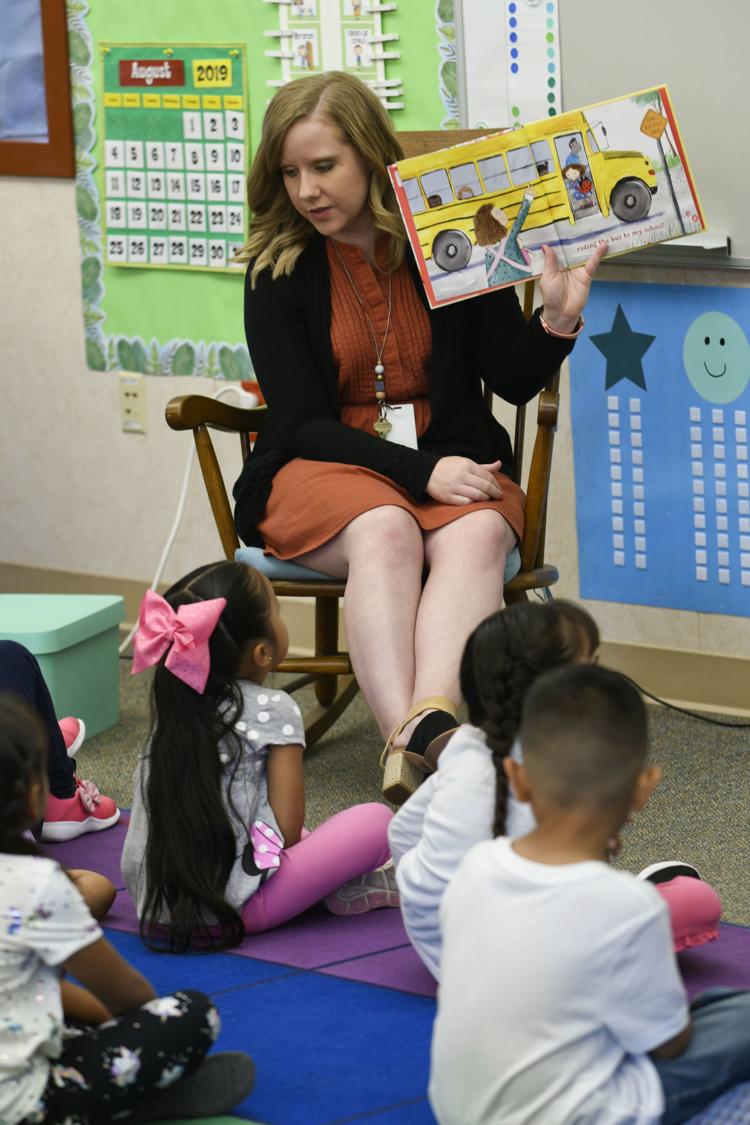 081219 Arellanes kindergarten 13.jpg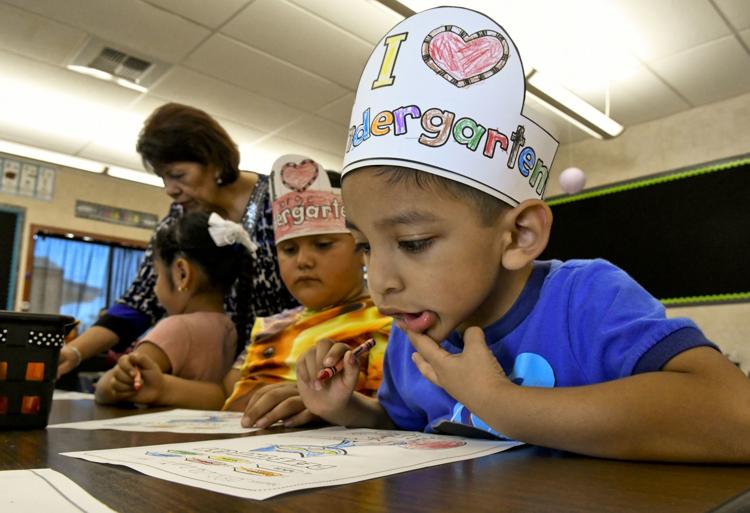 081219 Arellanes kindergarten 14.jpg