Hundreds of Nipomo Elementary School students who returned to classes Thursday morning were greeted by a new, modern building at the 67-year-old campus.
Nine new classrooms, two additional restrooms and three recently renovated rooms now occupy the northwest corner of the Price Street campus, replacing portable buildings that Principal Julia Bowles said "were past expiration."
Financed by a $170 million general obligation bond, the project is one of several Lucia Mar Unified School District officials hope will improve schools in Nipomo and throughout southern San Luis Obispo County.
"Our teachers always made do — I never heard any complaints — but these are definitely much nicer," said Bowles, who observed rusty access ramps, insufficient storage space and even the occasional hole in the portable classrooms.
District officials have kept busy since voters approved Measure I, the $170 million general obligation bond, during the November 2016 election.
That summer, crews working at schools across the district upgraded or replaced existing infrastructure to make way for future construction projects. 
Renovations to the Nipomo and Arroyo Grande high school football stadiums are scheduled to wrap up next month.
Another construction project for Lucia Mar Unified School District took to the skies above Nipomo Elementary today, as the school received sev…
The 20 prefabricated building pieces that make up the new facilities were lifted by crane onto the Nipomo Elementary campus in mid-May, with crews working over the summer break to ensure they were ready for the first day of school. 
You have free articles remaining.
Sierra Beckham, who teaches fourth grade, said her students were excited when she told them they were the first class to set foot in the new room.
"They were very curious," she said. "Most of them were just looking around for the first five minutes — they were just in awe of the room."
In addition to taking advantage of the increased storage space, updated fixtures — many had movable furniture, desks with dry-erase tabletops or balance ball chairs — and skylights, Beckham said she was looking forward to teaching in an air-conditioned room with ample ventilation.
Before the move, she kept her classroom cool with three oscillating floor fans blowing at full speed.
"They're not going to get much use now," she said. "I'm going to get rid of them when I have the chance to."
Cheryl Whitford, a third grade teacher, said the new furniture will make flexible grouping — where students are grouped and regrouped for whole class, large- or small-group instruction — easier to organize without moving heavy desks and stiff chairs.
Many in her class were thankful for the new "swirly desks," "wonderful classes" and "new school supplies."
"This was money from people in our community," Whitford told her students from the beach-themed corner of her classroom. "We were able to have wonderful, brand-new classrooms because of teamwork — people coming together and thinking about your future."
081519 Nipomo Elementary classrooms 06.jpg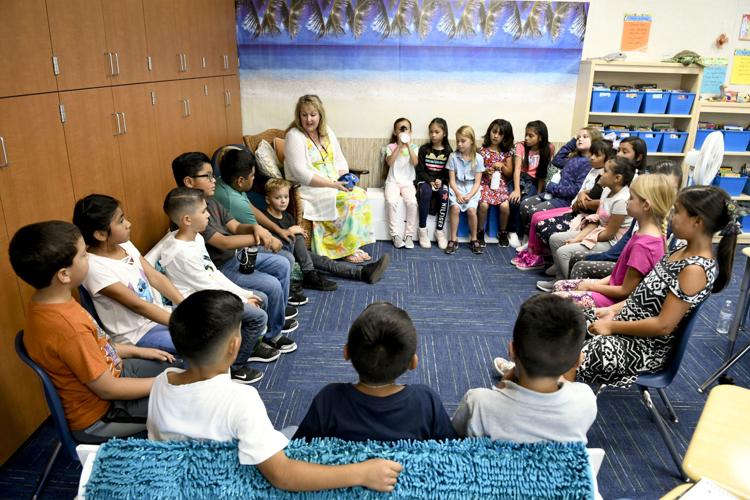 081519 Nipomo Elementary classrooms 01.jpg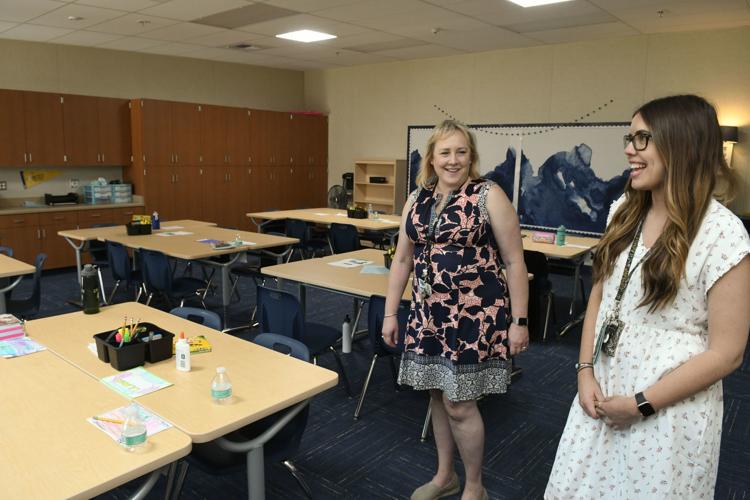 081519 Nipomo Elementary classrooms 02.jpg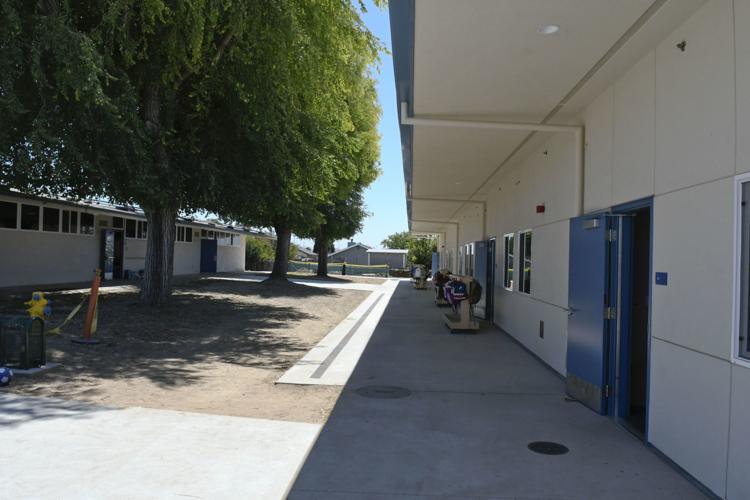 081519 Nipomo Elementary classrooms 03.jpg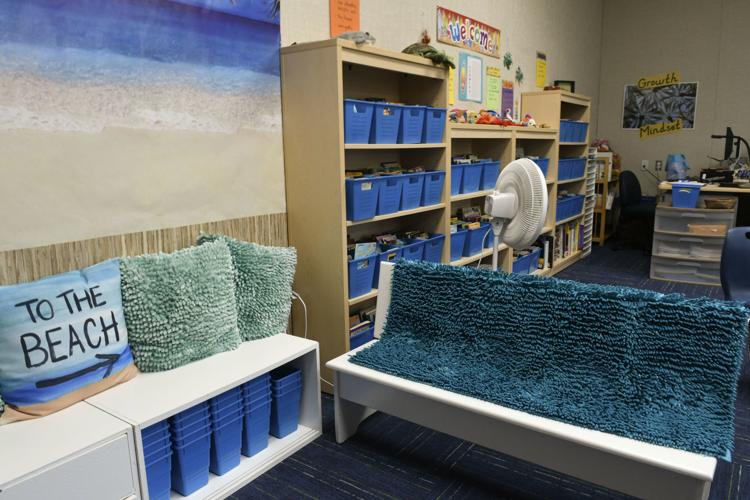 081519 Nipomo Elementary classrooms 04.jpg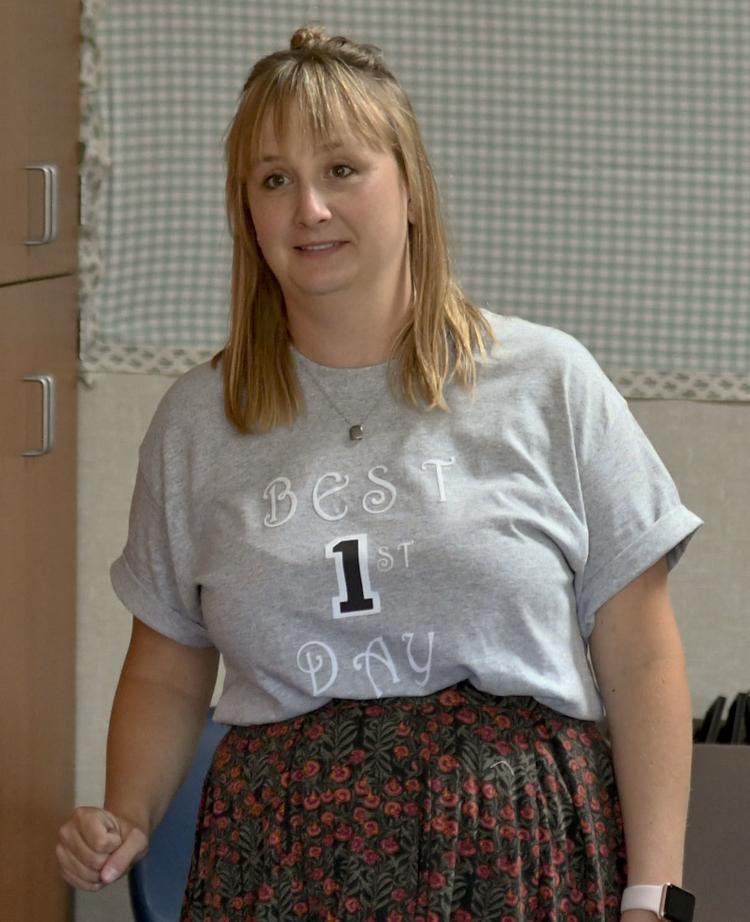 081519 Nipomo Elementary classrooms 05.jpg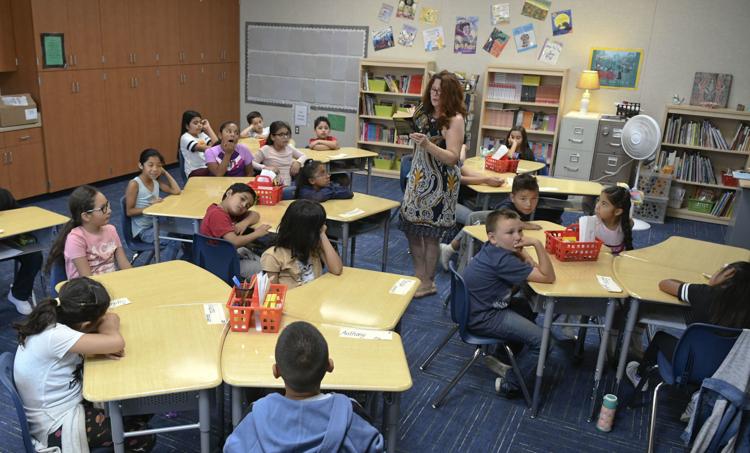 081519 Nipomo Elementary classrooms 07.jpg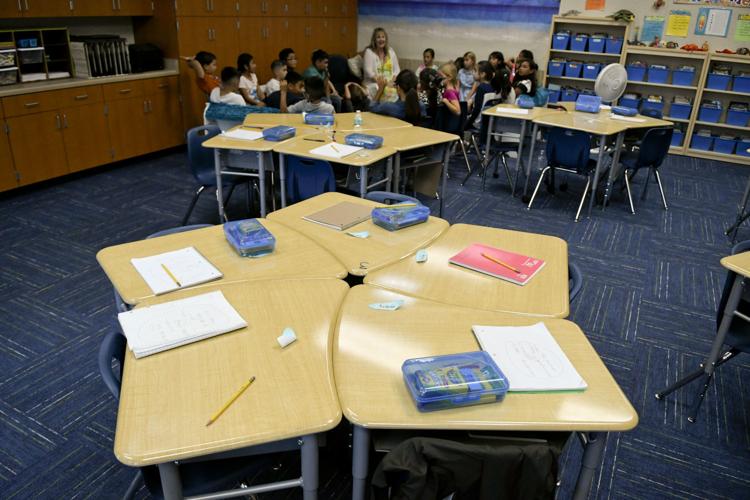 081519 Nipomo Elementary classrooms 08.jpg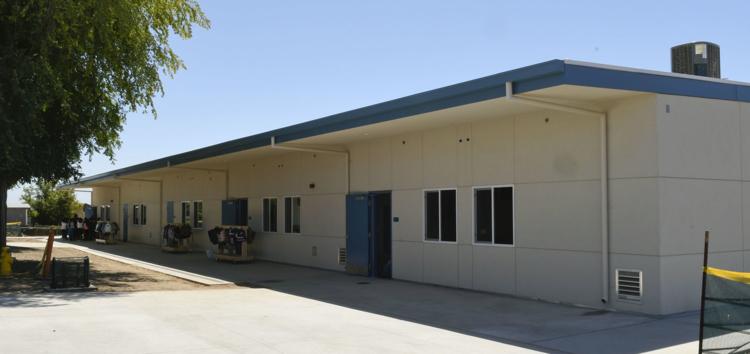 081519 Nipomo Elementary classrooms 09.jpg