Santa Maria High School students who returned to school Monday were greeted by chain link fences, plywood barriers and green privacy netting surrounding 22 classrooms near the campus' Morrison Avenue entrance.
School administrators and officials from the Santa Maria Joint Union High School District have been planning a comprehensive construction and modernization project that would redefine the school's footprint. Several of the campus' older buildings — including the original site of Santa Maria Junior College — will be demolished to make room for a 50-room building, scheduled for completion in 2022.
"The new building will be a 21st century classroom," said interim principal Steve Campbell, who is filling in for Principal Joe Domingues. "We had made due, but now we'll have the infrastructure in the building. It will make us more adaptable to future use of technology."
District spokesperson Kenny Klein said Domingues is on a "leave of absence" but declined to answer questions about his departure or return.
You have free articles remaining.
Work on the project kicked off at the start of summer when crews began rerouting utilities from a building that is slated to meet the wrecking ball. Gary Wuitschick, district director of support services, compared the work to a "heart transplant." The Division of the State Architect has yet to give the school approval to commence construction of the multi-year project, a process Wuitschick estimates will take several more months.
As far as the Pioneer Valley girls volleyball team is concerned, it is back in the league it belongs in for the second consecutive year.
Campbell hopes the project's impact and disruption to the campus remain minimal as progress continues. Despite moving 22 classrooms to underutilized portions of the campus, Campbell reported very few disruptions. 
"It was a very smooth day today," he said. "We worked really hard to communicate with the teachers. I think they're all aware of what we have to do and have been doing."
The new building will shift the school's entrance from Camino Colegio to Morrison Avenue, a move that would relieve some of the congestion and increase parking availability. Though large — the three-story complex features space for 50 classrooms and administration — Wuitschick said architects designed the building with "breaks," large entryways and open areas for students and visitors to gather like on college campuses.
The new design also features a bell tower, a callback to the long-demolished structure that once accompanied Ethel Pope Auditorium.
Santa Maria High School building illustration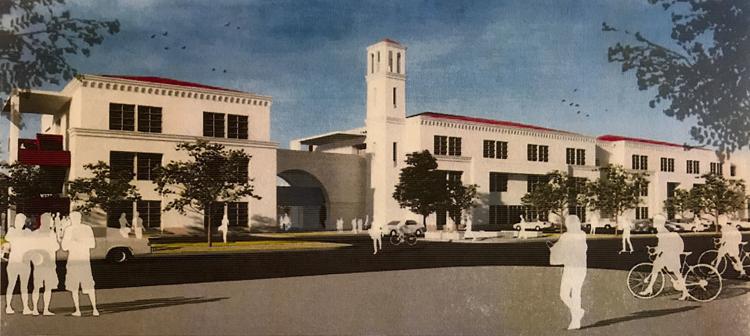 Santa Maria High School building plan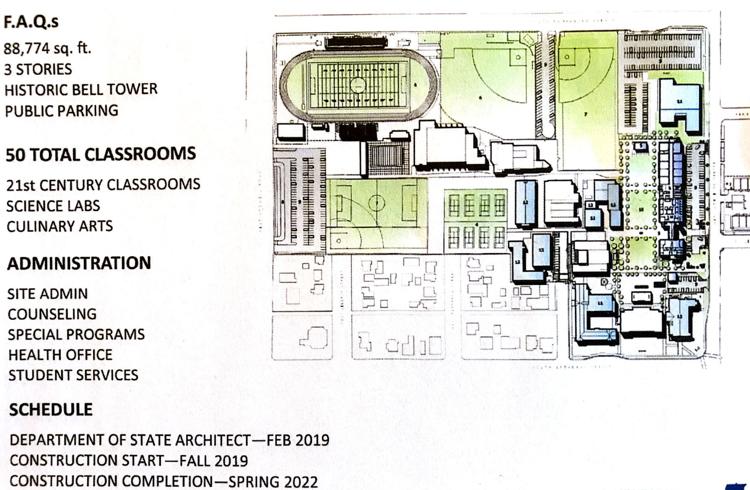 081219 SMHS construction 04.jpg
081219 SMHS construction 02.jpg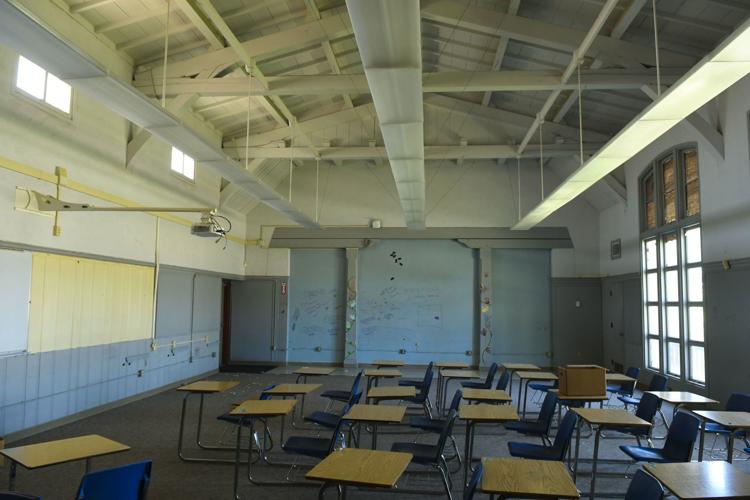 081219 SMHS construction 03.jpg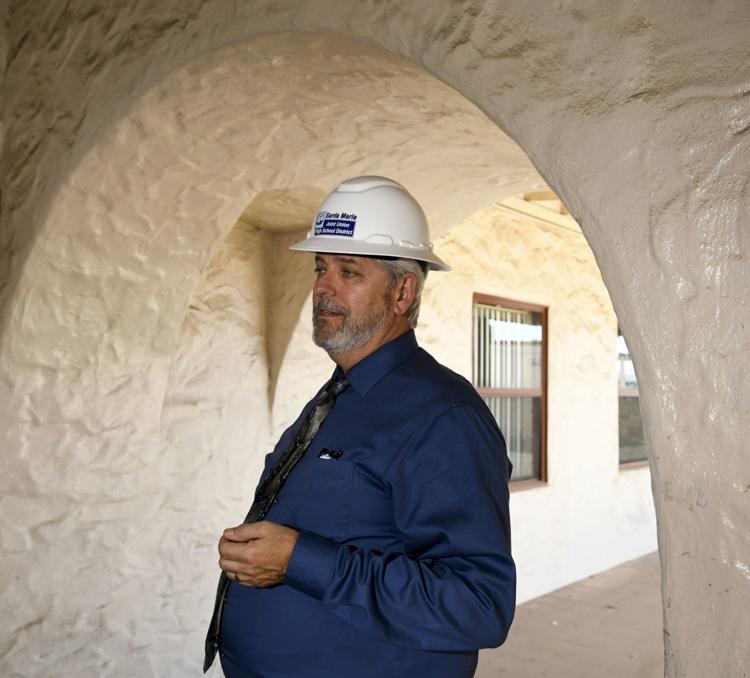 081219 SMHS construction 05.jpg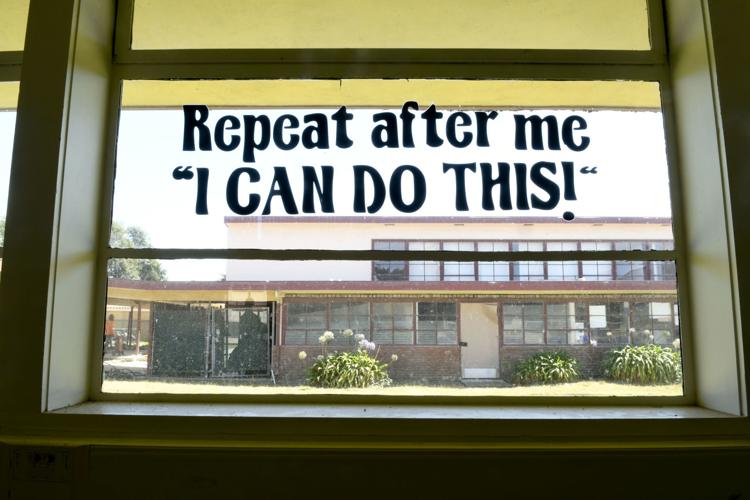 081219 SMHS construction 01.jpg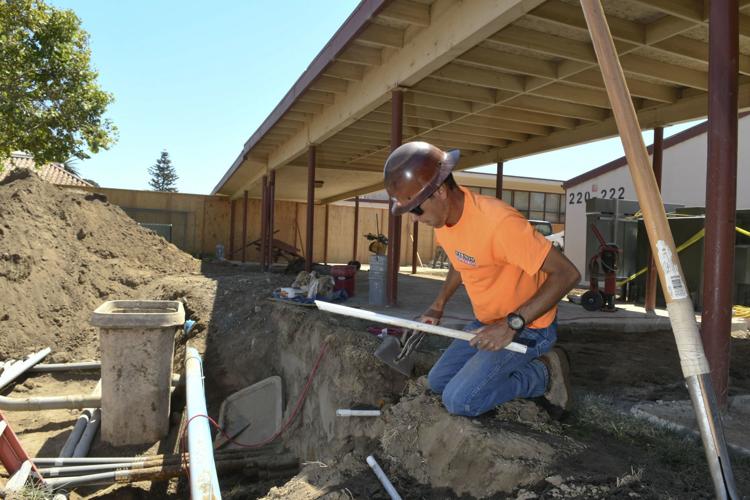 081219 SMHS construction 06.jpg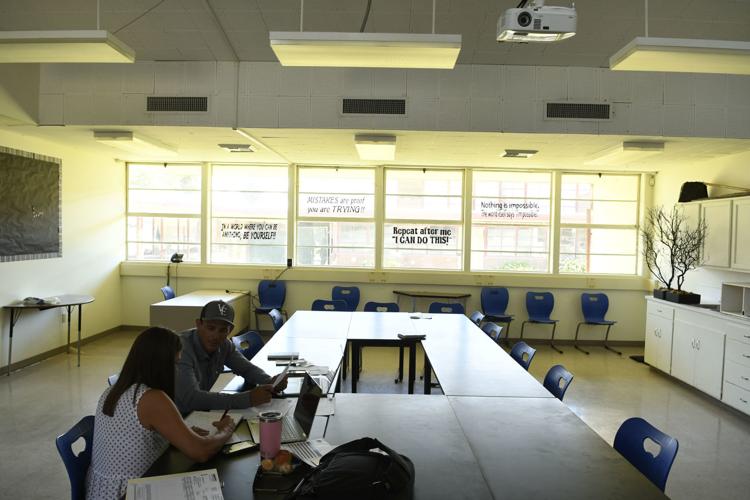 081219 SMHS construction 07.jpg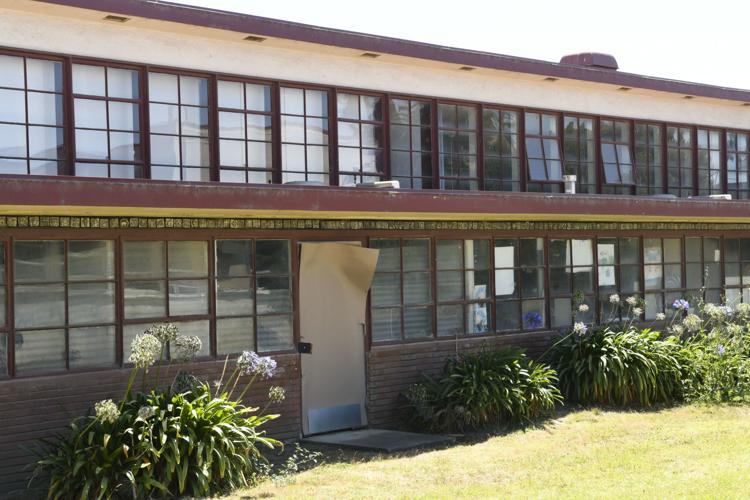 081219 SMHS construction 08.jpg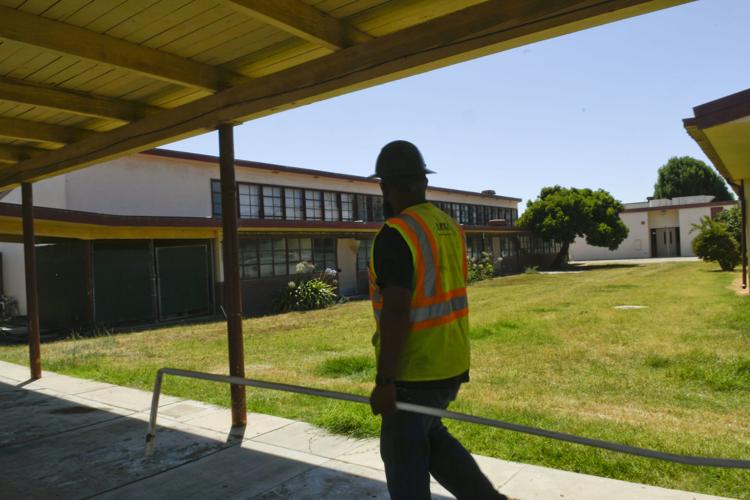 081219 SMHS construction 09.jpg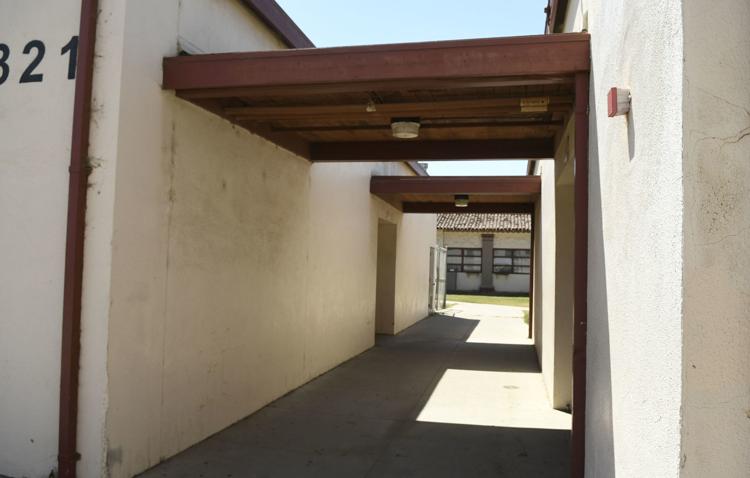 081219 SMHS construction 10.jpg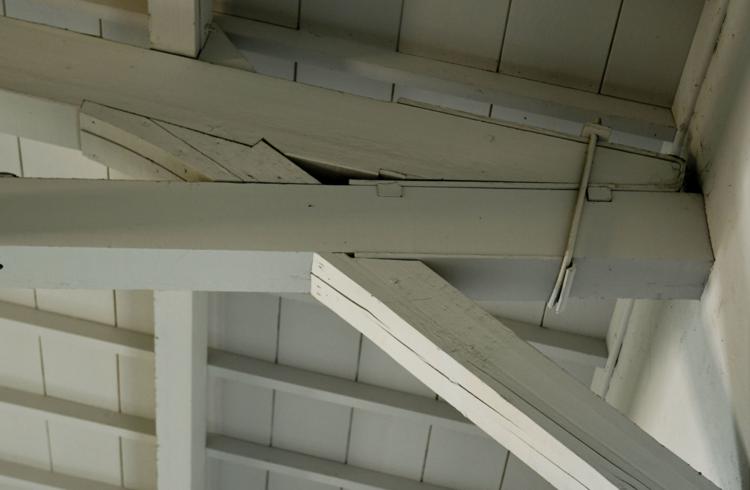 081219 SMHS construction 11.jpg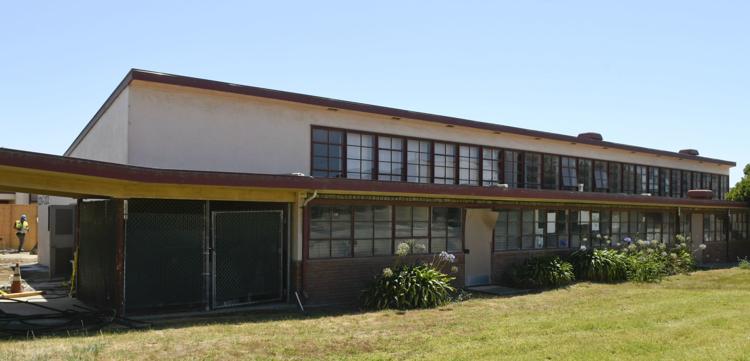 081219 SMHS Steve Campbell.jpg