For many in the Class of 2018, graduation will mark the beginning of a new journey — one outside the confines of northern Santa Barbara and southern San Luis Obispo county high schools.
After the diplomas are handed out, caps are thrown and goodbyes are said this week, thousands of graduates will be anxiously waiting to start the next phase of their education at two- and four-year colleges or universities.
But for some, heading to college right out of high school may not be the best choice.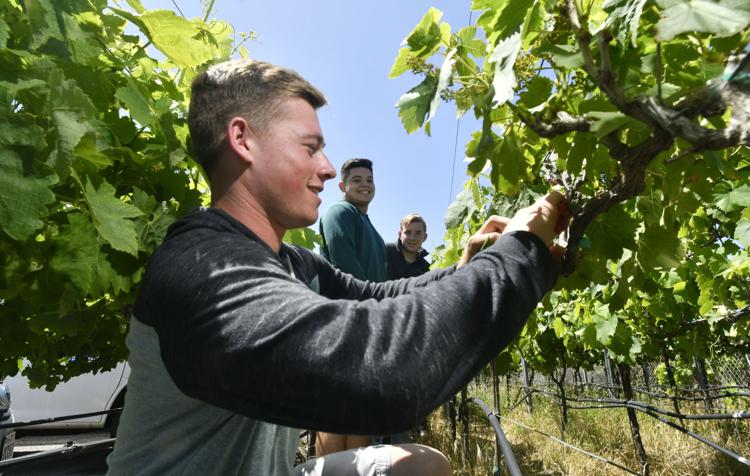 The rising cost of education — both public and private — can be a debt sentence for students, especially those uncertain of their field of study or future career. Others may financially have to support their family or have other obligations, preventing them from enrolling as part- or full-time students. Some may simply not want — or see the need — to go to college.
As a way of providing an alternative path to well-paying jobs in the community, local school districts have increased the number of career and technical education (CTE) programs offered at area high schools. Graduating seniors who complete one of the offered career pathways will leave high school with not just their diploma but the training and skills needed to be competitive in the constantly evolving workforce. 
"We want to show the community that ... they don't need to hire out of the Santa Maria Valley — they can hire our students," said LeeAnne Del Rio, CTE Incentive Grant coordinator for the Santa Maria Joint Union High School District.
"We're really trying to break down the walls between our schools and provide what the industry wants and needs."
Formerly known as vocational education, educators at the state and local level — in consultation with industry professionals — have worked over the past decade to transform CTE programs into a viable path into the 21st-century workforce. 
A set of standards was adopted in 2005, identifying 15 industry sectors — from agriculture and natural resources to transportation — and 58 possible career pathways for local seniors to follow. A two-year revision period began in 2011, ending with their adoption in 2013.
Since then, districts have worked to restructure their programs and course offerings to conform to the pathways and sectors. Agriculture and engineering, health science and medical technology and business and finance programs (among other offerings) have sprouted up in both the Santa Maria Joint Union and Lucia Mar Unified school districts.
Both districts are recipients of the CTE Incentive Grant, state funds dedicated to supporting career-oriented learning at local school districts. The multiyear grant provides districts the funds to expand pathway programs across budding or currently developed CTE courses. 
"As a district ... we began to pursue how to expand curriculum and education to give students the opportunity to explore skills and careers that will be well paying," said Katie Salcido, director of curriculum projects for Lucia Mar Unified School District. "The goal of CTE [courses] is to expose students to those choices so they have a better understanding and can pursue a career that's their passion."
Calling the old standard of success — the phased out Academic Performance Index — "black and white," Salcido said student success through the CTE program has been redefined to encompass additional postsecondary outcomes outside of college readiness and college attendance.
You have free articles remaining.
"Our old standards would say a lawyer is successful but an electrician is not," she said. "We're trying to get kids to understand that success is following your passions and pursuing what you're good at."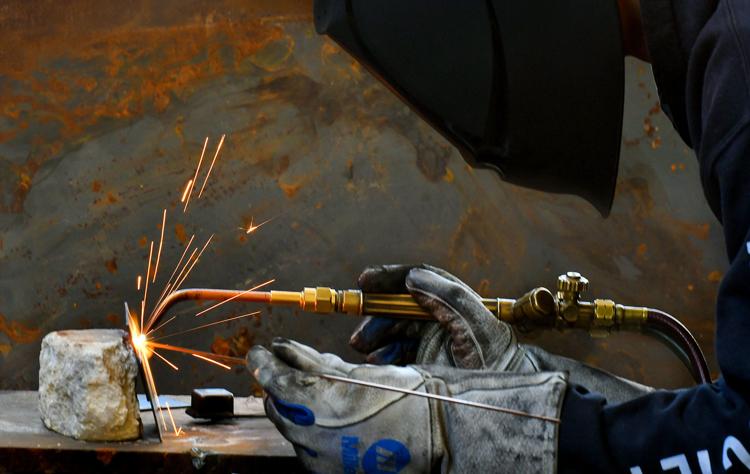 Hunched over a table in Hector Jimenez's welding classroom, Righetti High School senior Brandon Wiley demonstrated how to make a tee joint by carefully moving the torch of his MIG welder across two perpendicular steel plates. Wiley, who first took a welding class four years ago, credits Jimenez and Jim English, his former teacher, with spurring his interest in the field.
"When you grow up, everyone tells you you've got to go to college," he said, "but with a good trade, you can make just as much, if not more money, without student debt."
A study on undergraduate affordability conducted last year by the University of California Office of the President found that slightly less than half of all students — 47 percent — who completed their undergraduate education at a UC school in 2015 did so without accumulating any student loan debt. Those who did take out loans graduated, on average, with $21,000 in student loan debt.
A similar study conducted by California State University found that half of all graduates completed their degree with student loan debt. Though lower than a UC school, the average CSU graduate finishes $15,000 in debt.
"We're trying to encourage students to pursue [skilled trades] as an option," Jimenez said. "Most students are looking at college, but with the job market the way it is and unemployment ... there are a lot of opportunities for students in the area that are overlooked."
The U.S. Bureau of Labor Statistics indicates demand for skilled welders, cutters, solderers and brazers will increase by 5.6 percent ending in 2026. Last year, workers in the profession earned a median average income of $40,240 — two and a half times more than the federal minimum wage. Economists predict 45,000 job openings per year over the next eight years.
More than half of all Lucia Mar graduates have taken at least one CTE pathway course, according to data provided by Salcido, with one-fifth of Arroyo Grande and Nipomo high school graduates completing the pathway. At Central Coast New Tech, where graduation requirements heavily align with CTE courses, roughly three-quarters of graduates have completed a pathway.
A majority of the graduates will attend a two-year college or trade school, while roughly one-quarter will head to a four-year college or university. Ten percent will integrate into the workforce.
"Exploring careers in high school is a much better option than doing it in college and ending up with a degree they may not be able to use," Salcido said. "Through CTE, they've started to see that some postsecondary education is important."
Del Rio estimates roughly 25 percent of Santa Maria high school students enroll in a CTE pathway, with 60 percent completing it by graduation.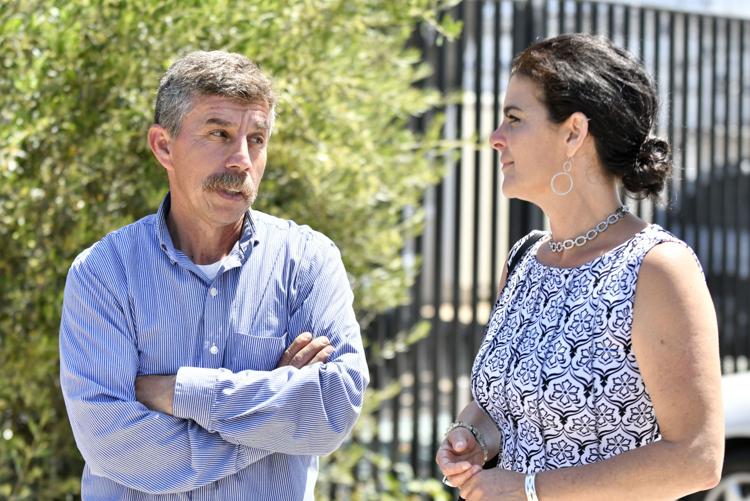 "There's no reason to have our students struggling," she said. "If our students don't get the skills right out of high school, that means they're stuck with a minimum wage job. If they do want to go to college they won't even have the choice."
On Friday, 24 hours after collecting his diploma, Wiley will start his first full-time job at Melfred Borzall, a Santa Maria-based directional drilling tool manufacturer. Though college or trade school may be on his radar down the line, Wiley said right now he's grateful to have learned the skills he needed to succeed.
"I've been working there for just about a year," Wiley said, explaining that the company offered him a position after completing an internship last summer. "They wanted to hire me part time and have now offered to have me stay full time.
"I'm going to miss not having to work all day," he added, "but it's a part of growing up, I guess."
Mathew Burciaga covers education in Santa Maria and the surrounding area for Lee Central Coast Newspapers. Follow him on Twitter @math_burciaga