Despite the many new challenges that educators will surely face over the course of the upcoming school year, several LUSD teachers and adminis…
Although there are protections in place to ensure that bus drivers are able to keep their jobs, the drivers in LUSD aren't sure exactly what t…
After opting to delay their commencement ceremony in the spring, the Hancock College Class of 2020 will get the chance to celebrate during a d…
An additional 91 COVID-19 cases have been confirmed in Santa Barbara County and 349 cases are still active, the county Public Health Departmen…
Although elementary students will start the 2020-21 school year Aug. 13 in virtual classrooms, construction crews are still working hard to fi…
Santa Maria area public high school students will return to virtual classrooms Aug. 17 after an action plan for the safe reopening of schools …
Board members for the Santa Maria-Bonita School District have approved a safety plan for the Aug. 13 return to school using a distance learnin…
Lompoc Unified School District has moved the start date for the 2020-21 school year back to Aug. 17, and the district will open the new year b…
Tunnell Elementary School teacher David DuBransky, center, and parents Tracy Rosas and Sharon Ng handed out school yearbooks during a drive-th…
"LUSD Child Nutrition Services will use the funds for COVID-19 related items, such as increased meal costs, protective personal equipment for …
Superintendents from the Santa Maria-Bonita, Guadalupe Union, Orcutt Union and Santa Maria Joint-Union school districts said they will wait un…
With the 2020-21 academic year scheduled to begin in a month, school districts in Santa Maria and surrounding areas continue to finalize poten…
Public schools in the Santa Ynez Valley are planning for a mid-August start date, with modifications as needed to address changes at federal a…
Workers used a 140-ton crane to lift sections of portable classrooms onto foundations Thursday at Joe Nightingale Elementary School in Orcutt.
The agricultural nonprofit Vineyard Team has this year awarded $21,500 in scholarships to 12 undergraduate students entering or already attend…
The year-long improvements project targeted the cafeteria, student center and football fields, all of which, will be ready for students upon t…
Students entering grades 4-12 are invited to join the 27th annual Young Writers Camp, from July 20-31.
Girl Scouts of California's Central Coast and Girl Scouts of the USA are launching a free "Make New Friends" virtual event series to ensure al…
After longing for crayons that represented all skin colors so children could more accurately draw themselves, local elementary student Madison…
After navigating months of distance learning due to COVID-19, local public school districts will look to the state as officials consider optio…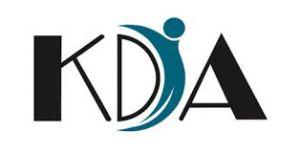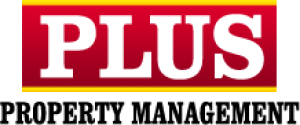 Plus Property Management Santa Maria
The LUSD Board of Education on Tuesday night approved the hire of Mark Swanitz, a former principal at Santa Ynez Valley Union High School, as …
Trevor McDonald received the honor from the California Continuation Education Association (CCEA), an organization that promotes and supports p…
An independent education consultant is offering a series of webinars to help area high school students navigate recent changes in the college …
According to the new-look schedule, which was altered out of concern for the ongoing COVID-19 pandemic, the first day of school for LUSD stude…
In order to capture local experiences during the COVID-19 pandemic, the Hancock College library is asking the community to share their thought…
Beas will be guiding a cohort of six young women who will all begin their studies at Hancock College this summer.
St. Joseph High School sent 96 Knights into the world Saturday night with a virtual graduation ceremony presented in a drive-in theater format…