Once the lights dim Wednesday inside the Marian Theatre, Hancock College dancers will be guided by a new leader who comes with a background in television and cheerleading in the NBA. 
Dance instructor Sydney Sorenson will bring her choreography work to life during Dimensions in Dance, which not only marks her debut at Hancock but also is the program's first performance of the fall 2019 semester.
The show, which runs Wednesday through Sunday, includes a cast of 60 students and student choreographers performing 12 original works in a variety of dance styles. The show is directed by program coordinator Jesus Solorio.
While Sorenson has taught at Texas Tech University, starred in the ABC Family movie musical "The Mistle-Tones" and once cheered in front of thousands of fans inside Vivint Smart Home Arena during Utah Jazz games, she admits there were some early nerves for her newest role on the Central Coast.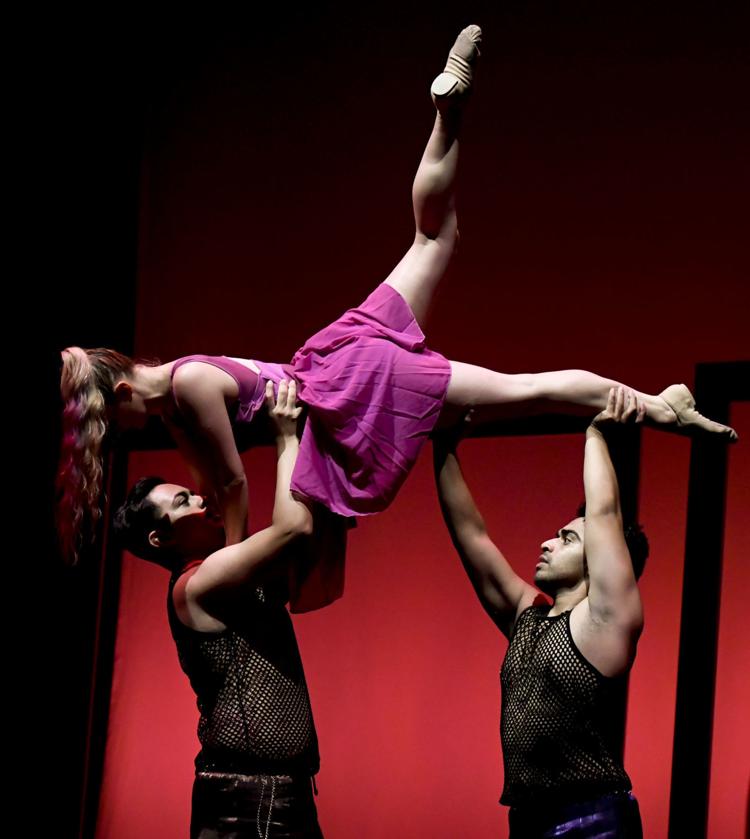 The native of Salt Lake City, though, said her new students and the cast members behind the Hancock show have eased her transition to California.
"It is kind of intimidating coming into a new place and not having set any work," Sorenson said before a rehearsal Tuesday night. "But it's been such a good experience and the students have made that a good experience for me. Working with them has been the most rewarding thing and the most fun this week."
Sorenson has taught ballet, modern dance and principles of choreography during her career as a dance instructor. She's now an associate professor of dance on the Santa Maria campus.
And what kind of show can spectators expect over four days inside the Marian Theatre?
"The piece I choreographed is special to me," Sorenson said. "It relates to a journey of the self, stripping away the fog and coming into 'the now'."
She added that the show will have a wide range of dance styles, each number performed by between four and 14 performers.
"It's a little bit of everything," Sorenson said. "We have anything from modern to ballet/contemporary dance to folklorico. We also have a disco piece. There's a lot of different styles of dance. It's definitely technical."
You have free articles remaining.
Register for more free articles
Stay logged in to skip the surveys
She points to Luis Lopez as her biggest helping hand with Dimensions in Dance, saying, "He's been so helpful." 
While Lopez is a veteran in the Hancock College Dance Department, he's embracing his newest role as a first-time technical coordinator of the dance show.
"It was mainly technical problems with lighting and the music, plus handling students either getting hurt or tired," Lopez said. "All those technical aspects of putting together a show, plus me having to re-create routines because of certain dancers missing."
He estimated each student dancer has put in between 144 to 160 total hours of practice to prepare for the show.
"It's a lot of mental preparation for the most part," Lopez said. "But also finding out what type of character they are playing and what their role is in each routine."
While the show debuts at 7 p.m. Wednesday, Sorenson and Lopez already put on a trial run for area elementary school students Tuesday morning.
Both said that seeing the kids screaming excitedly after each dance routine, plus getting children on stage to learn dance moves, were two highlights. 
Even though Sorenson admitted nerves before her Hancock debut, the warm welcome she's received gives her confidence the first show will be a success. 
"I have felt very welcomed," Sorenson said. "I didn't know anyone coming here previously, but I feel like it's a family, though. Even the fine arts department has really welcomed me and are super inspiring."
100719 Dimensions in Dance 11.jpg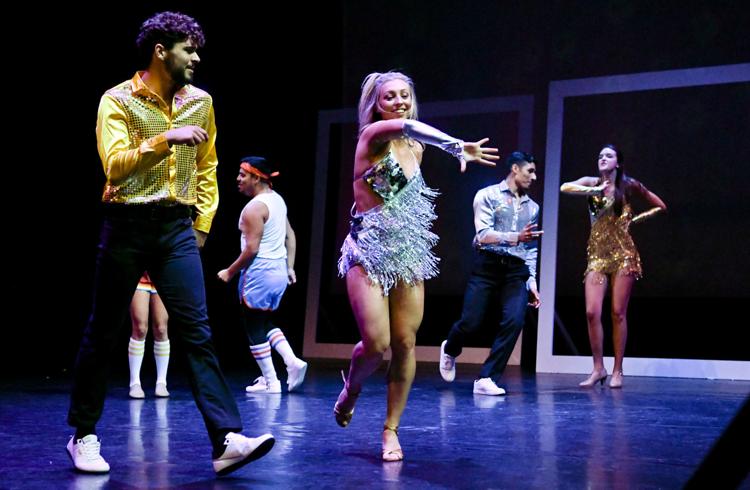 100719 Dimensions in Dance 01.jpg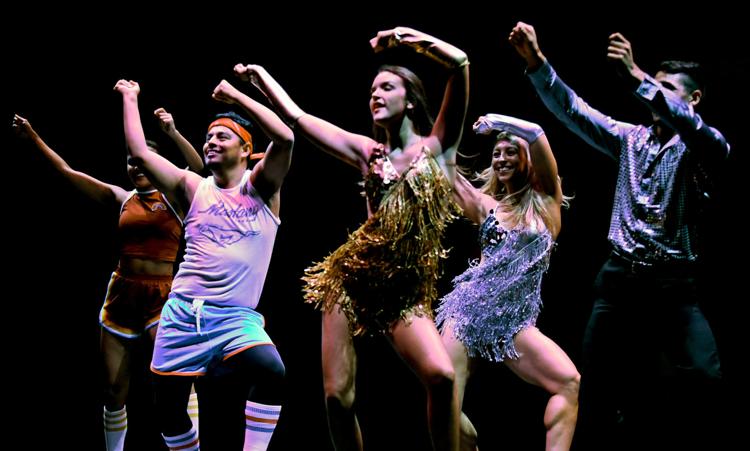 100719 Dimensions in Dance 02.jpg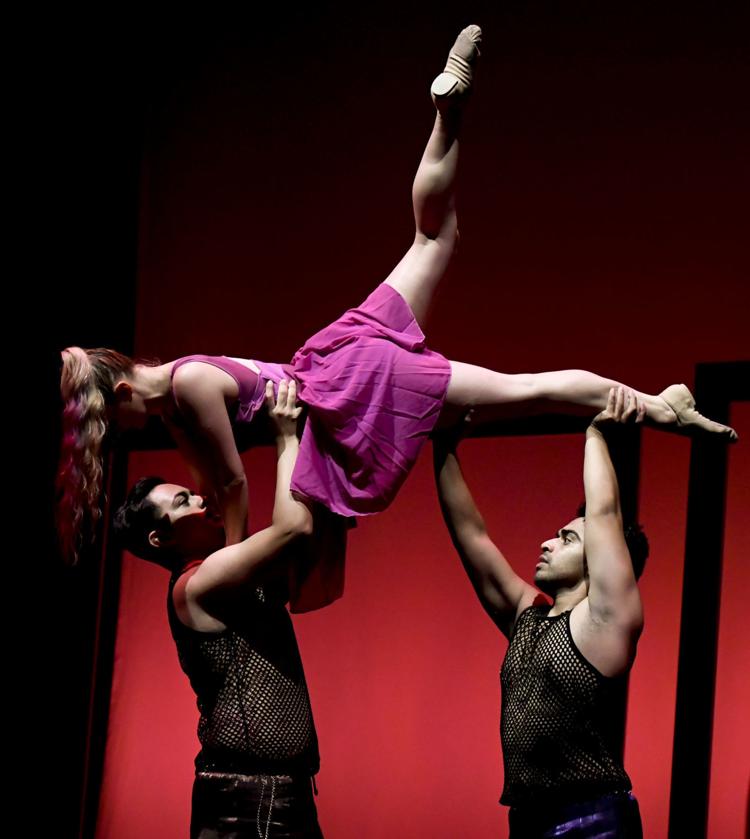 100719 Dimensions in Dance 03.jpg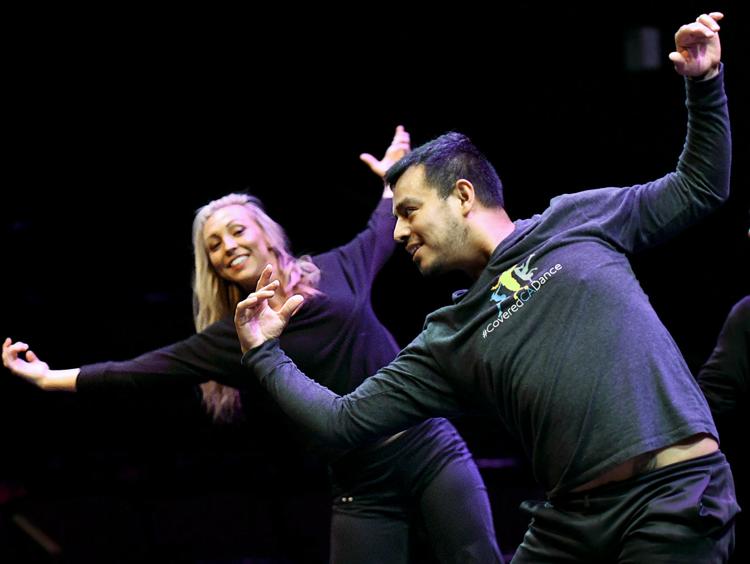 100719 Dimensions in Dance 04.jpg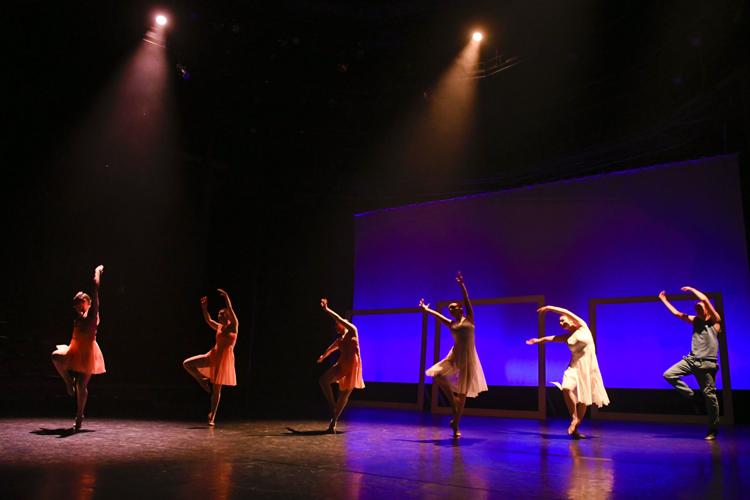 100719 Dimensions in Dance 05.jpg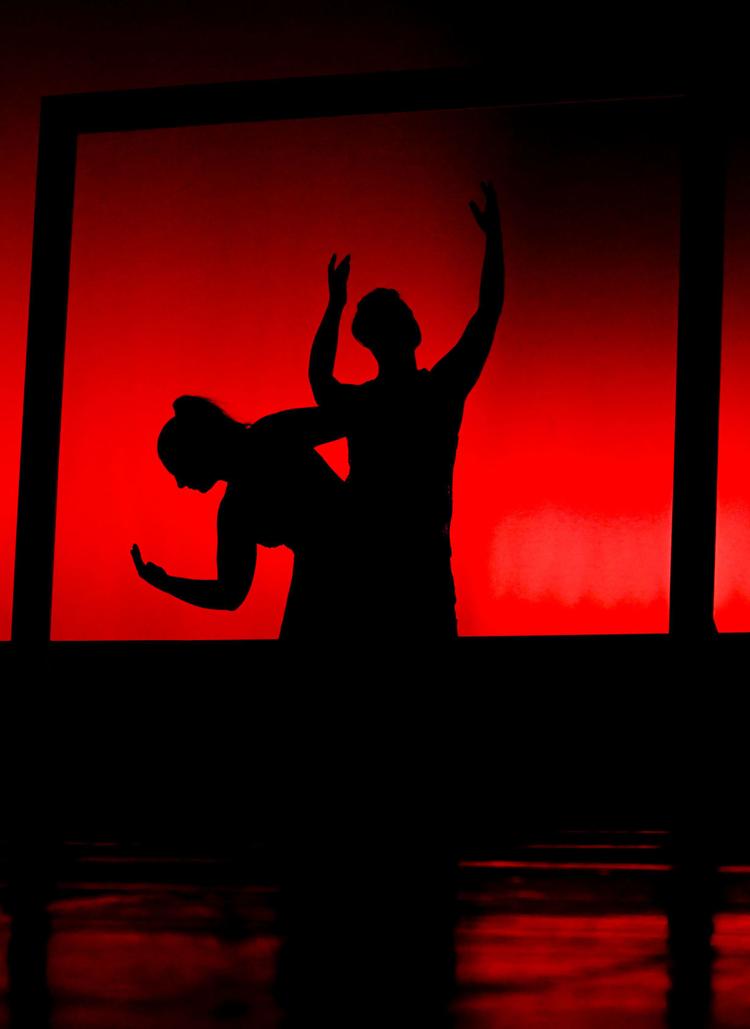 100719 Dimensions in Dance 06.jpg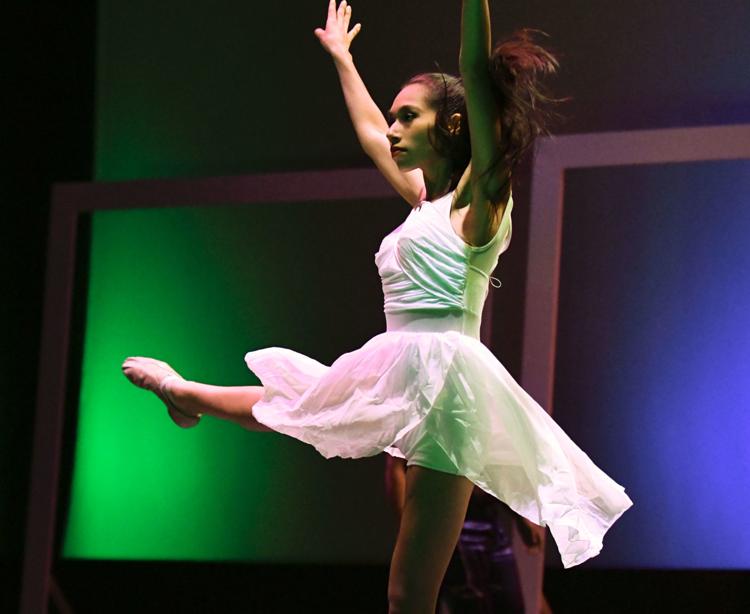 100719 Dimensions in Dance 07.jpg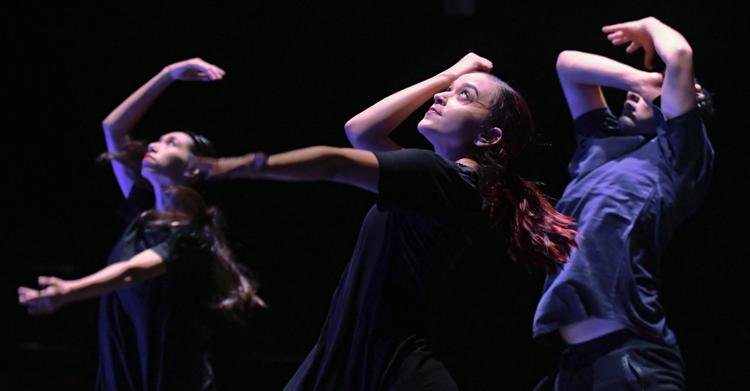 100719 Dimensions in Dance 08.jpg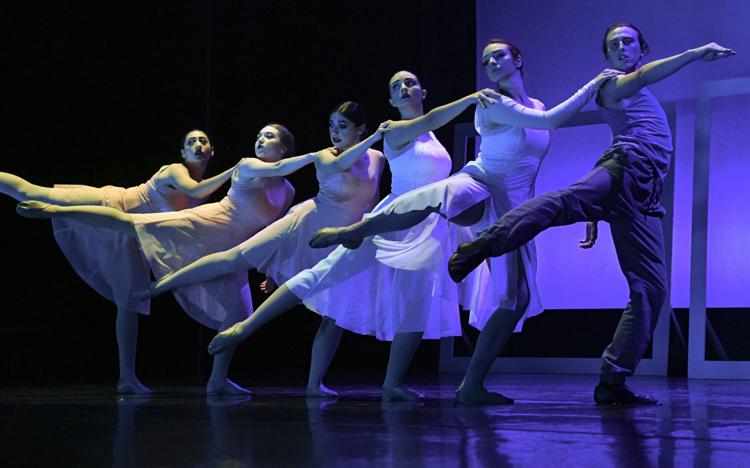 100719 Dimensions in Dance 09.jpg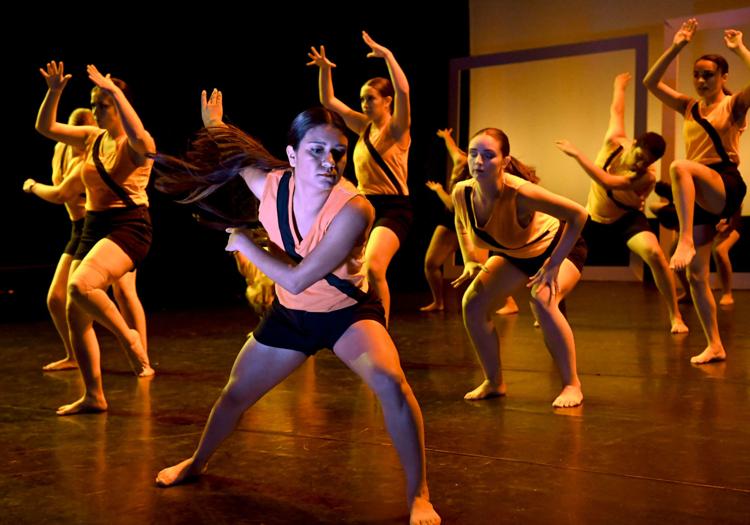 100719 Dimensions in Dance 10.jpg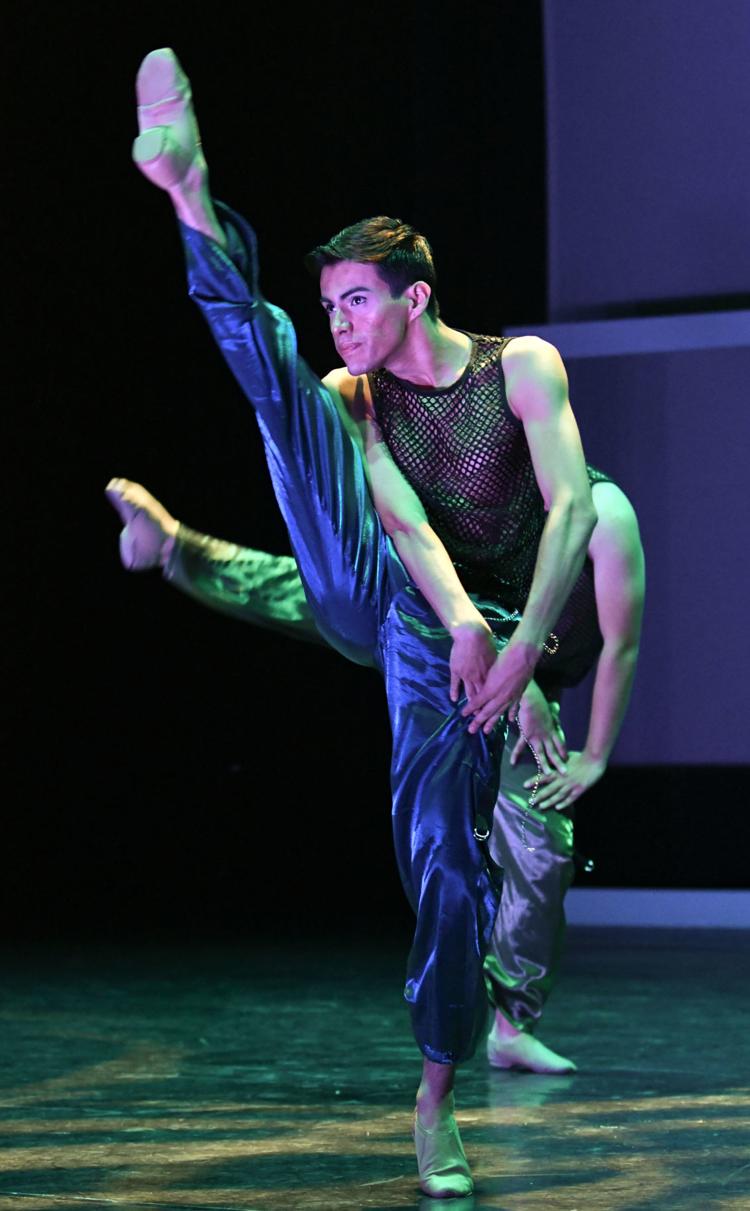 100719 Dimensions in Dance 12.jpg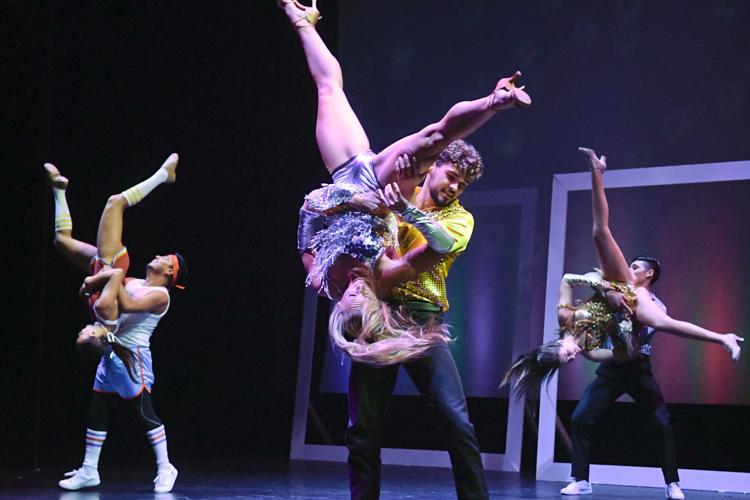 100719 Dimensions in Dance 13.jpg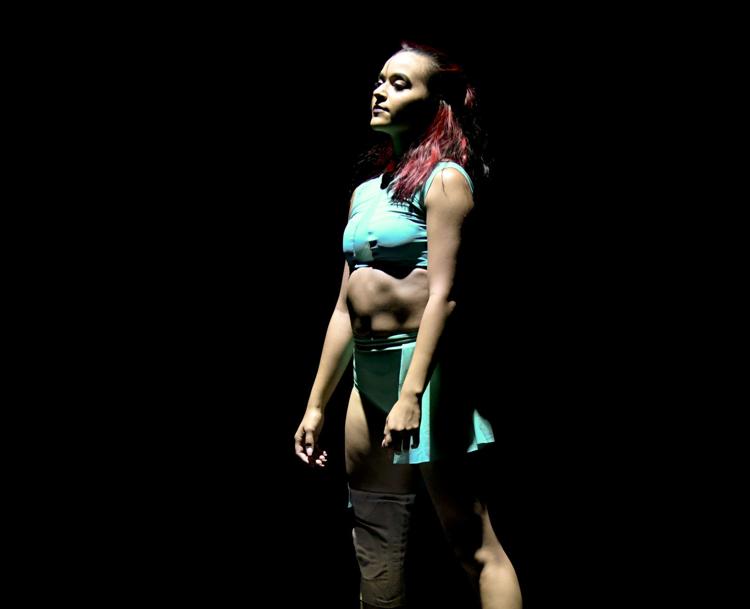 100719 Dimensions in Dance 14.jpg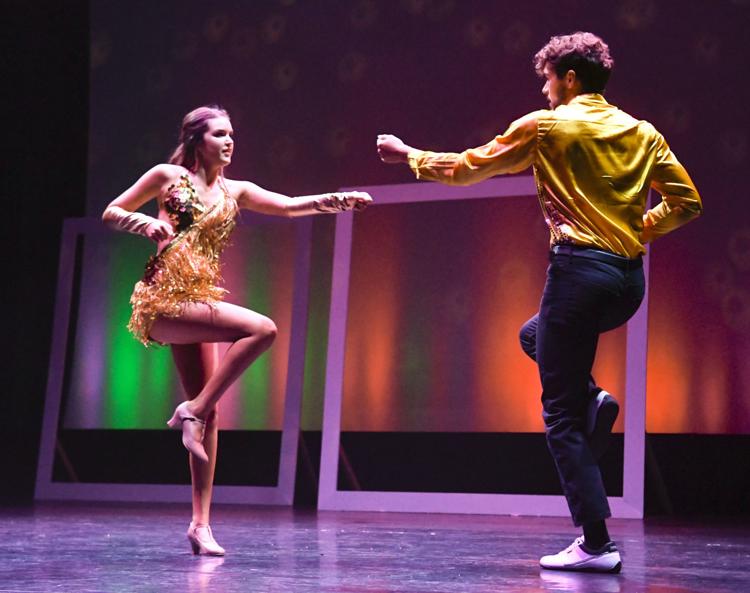 100719 Dimensions in Dance 15.jpg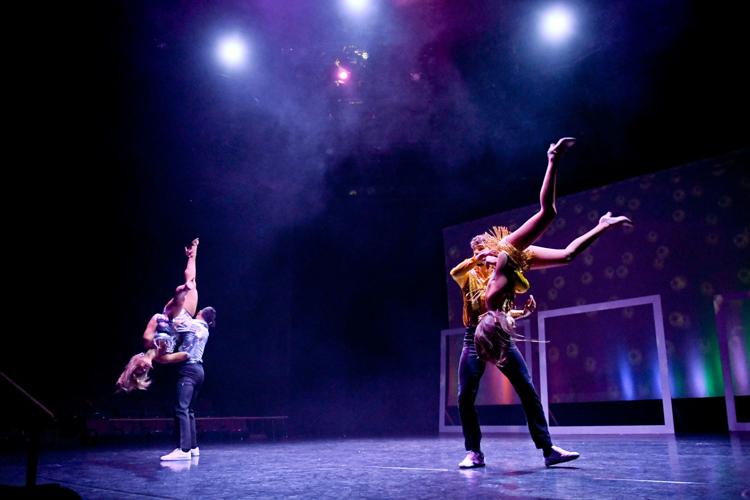 100719 Dimensions in Dance 16.jpg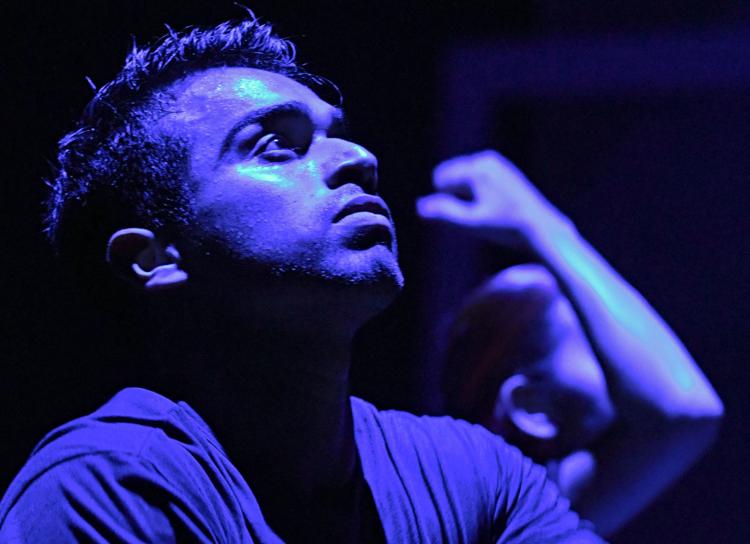 100719 Dimensions in Dance 17.jpg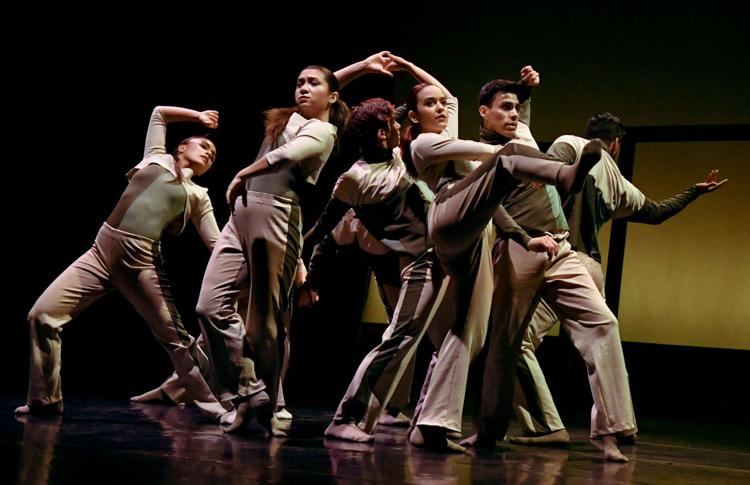 100719 Dimensions in Dance 18.jpg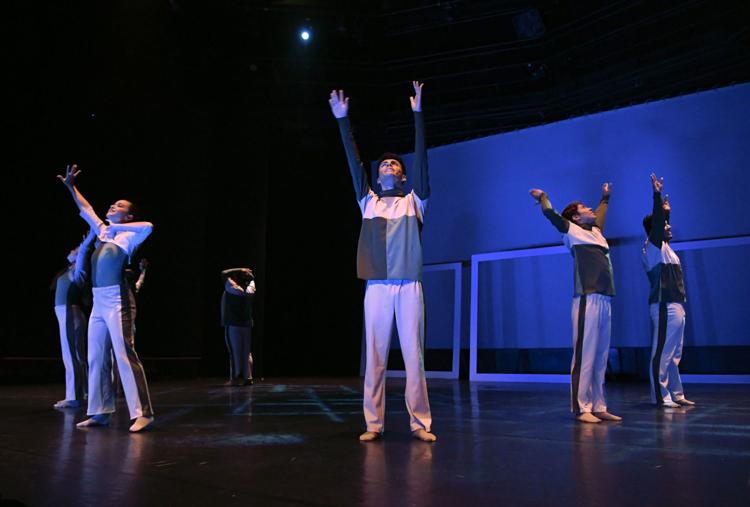 100719 Dimensions in Dance 19.jpg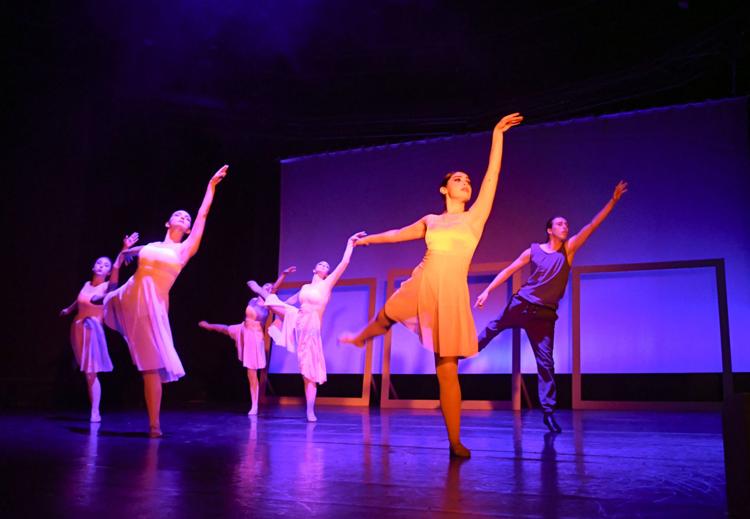 100719 Dimensions in Dance 20.jpg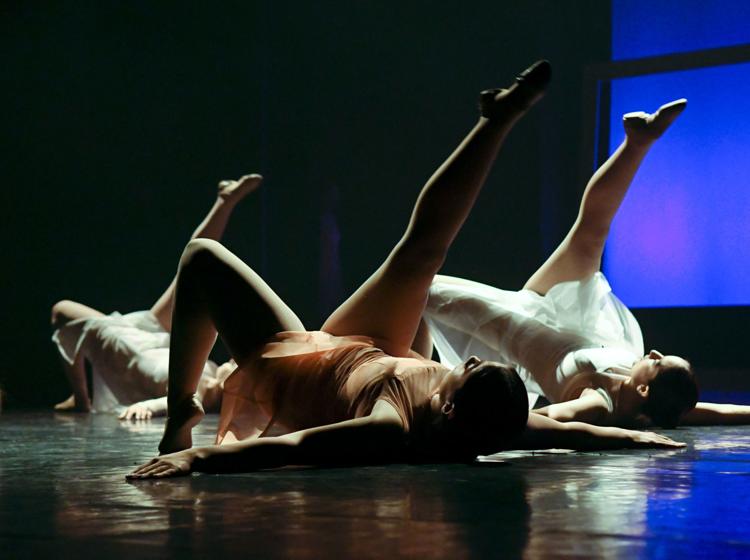 100719 Dimensions in Dance 21.jpg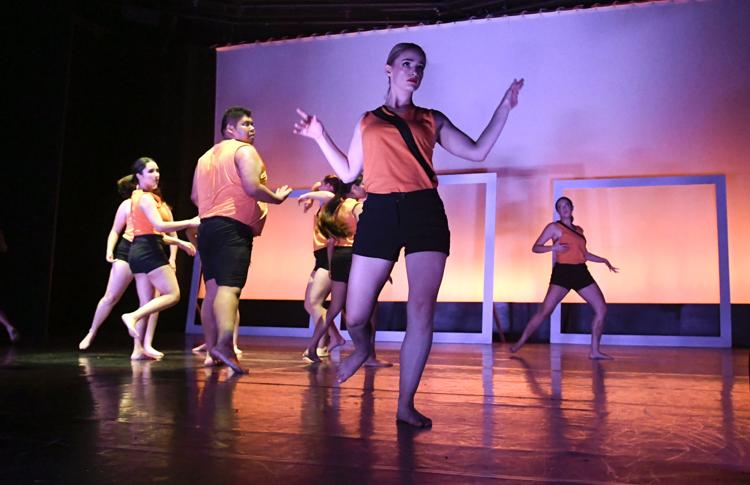 100719 Dimensions in Dance 22.jpg
100719 Dimensions in Dance 23.jpg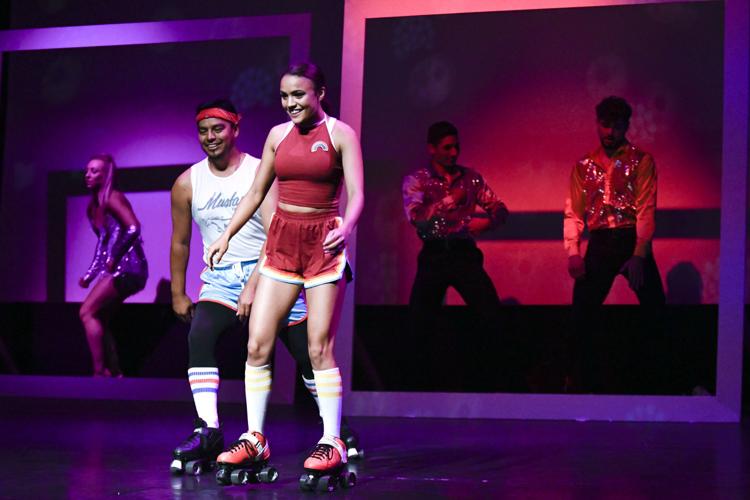 100719 Dimensions in Dance 24.jpg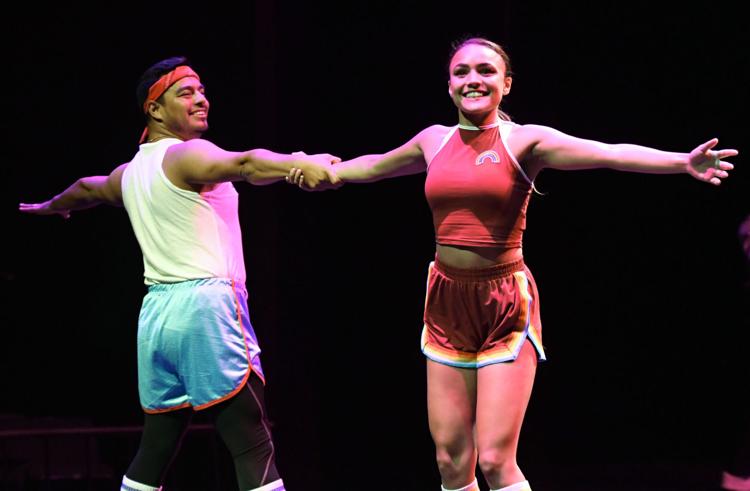 100719 Dimensions in Dance 25.jpg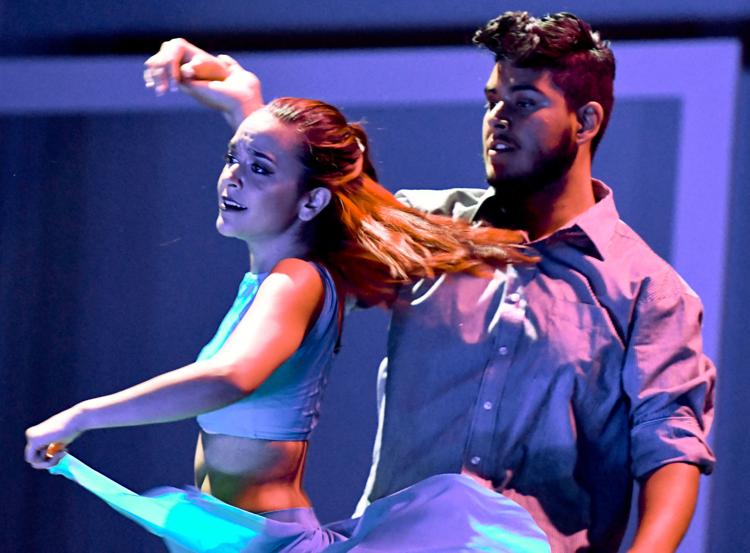 100719 Dimensions in Dance 26.jpg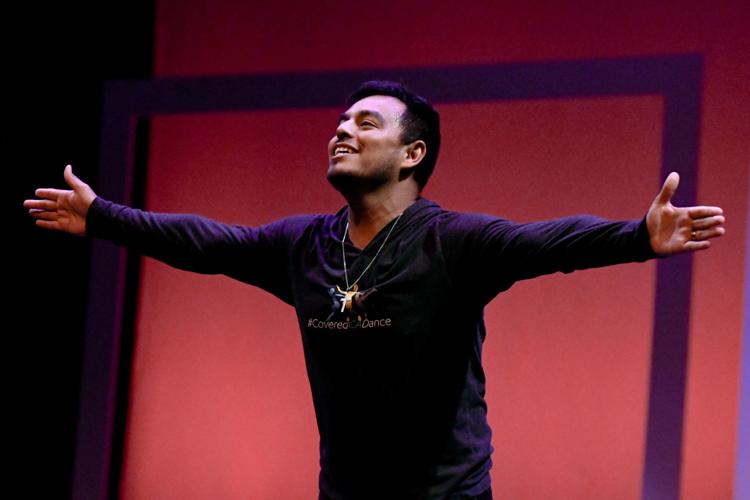 100719 Dimensions in Dance 27.jpg