After almost 40 years in education, Delta High School Principal Esther Prieto-Chavez gave her final address to the Class of 2019 during Thursday's graduation ceremony. 
"Go change the world and be a part of making it a better place," she told the seniors who gathered at Dave Boyd Field inside Ralph Baldiviez Stadium at Santa Maria High School.
Prieto-Chavez could relate to the 233 graduating seniors because she is leaving with them. 
"I'm extremely excited because after 38 years in education, this is my last class that I'm going to address. So I feel like I'm graduating with them," said Prieto-Chavez, who served as Delta's principal for 12 years. 
Santa Maria's Delta High School has been recognized for its work with at-risk youth, earning the designation of Model Continuation High School…
Prieto-Chavez added that 34 Delta students were accepted into Hancock College for the upcoming summer and fall semesters — the highest number in years for Santa Maria Joint Union High School District's continuation school.
Every graduating senior fulfilled the requirement of completing 205 units, Superintendent Mark Richardson told the crowd Thursday, which elicited cheers from both seniors on the field and their supporters in the stands. 
Graduation addresses were delivered in both English and Spanish, with Prieto-Chavez speaking both languages and Miguel Lopez-Zaragoza sharing the senior reflection in Spanish.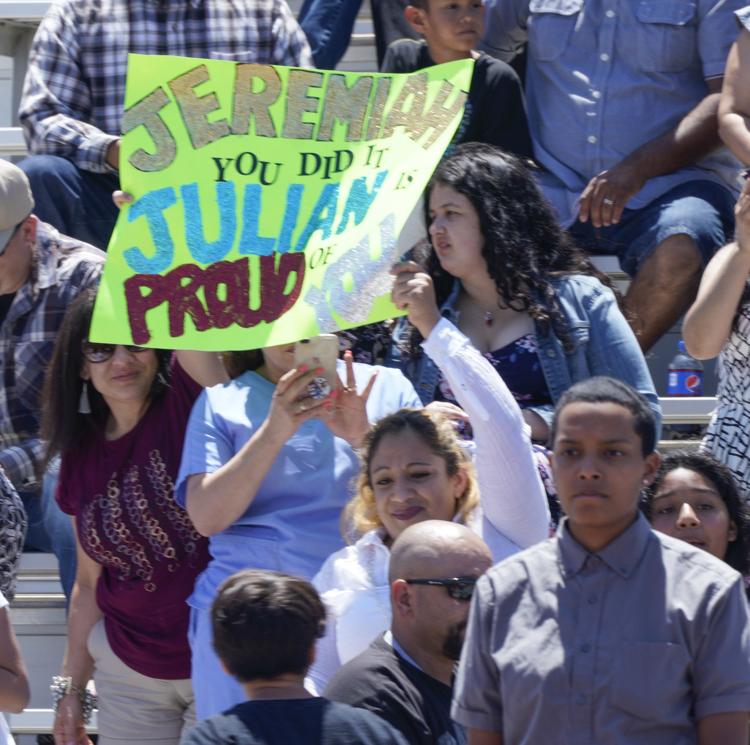 Jacianna Gomez earned the distinction of class valedictorian. She started classes at Hancock College in January and is pursuing an associate's degree in political science. 
Kevin Gonzalez-Avendano, who was recognized as the class salutatorian, shared how he had difficulty staying in one place as he went back-and-forth between residing with his parents in Mexico and living with older sisters in their mid-20s and 30s in Santa Maria, all while attending Santa Maria and Righetti high schools before finding a permanent home at Delta.
"It was hard, but it was worth it," Gonzalez-Avendano said. "This school helped me out because the teachers here aren't really teachers; they're more like friends. They really connect with you and help you out."
Gonzalez-Avendano plans to study construction once he arrives at Hancock College in August. 
Olivia Addario shared the senior reflection in English. Addario, who is also set to attend Hancock College, said mental health issues posed significant challenges. 
"I had some mental health issues that really set me back in January," Addario said. "I wouldn't be here today if I didn't push through that with the help of my counselors.
"I'm really grateful for Delta saving my life and giving me an education," she said. "Delivering that speech and graduating from Delta are now the best moments of my life."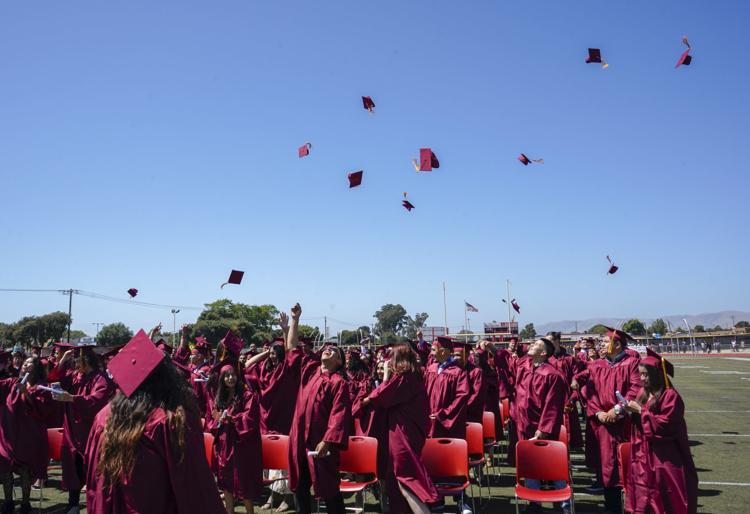 Addario said she enjoys writing and shares her thoughts through online blogs. She aspires to become a journalist and hopes her voice can inspire others.
"We, as young people, need to be educated and share our voice," Addario said. "The world is changing and it's time to speak up and use our powers."
Once each student shook hands with school and district administrators, Gomez and Gonzalez-Avendano returned to the podium for the changing of the tassels.
After "Congratulations, Class of 2019!" was broadcast through the loudspeakers, students flung their graduation caps into the air to the sound of air horns from the audience. 
Prieto-Chavez summed up her final graduating class at Delta in six words:
"They're very caring and very resilient," she said.
060619 Delta graduation 05.jpg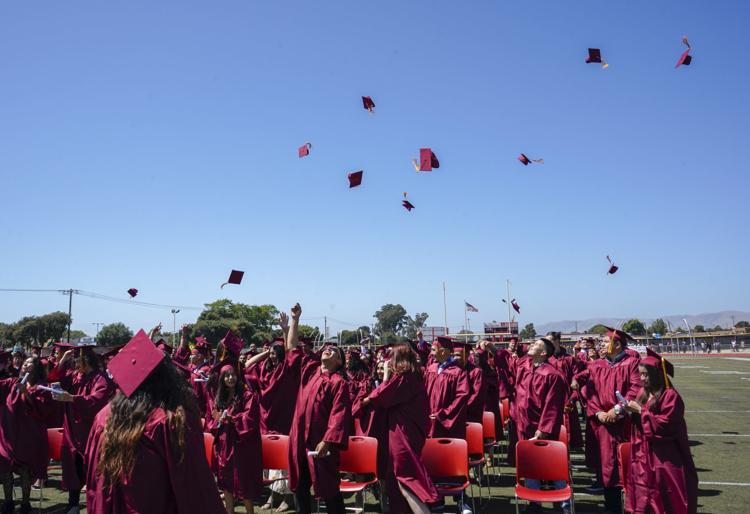 060619 Delta graduation 01.jpg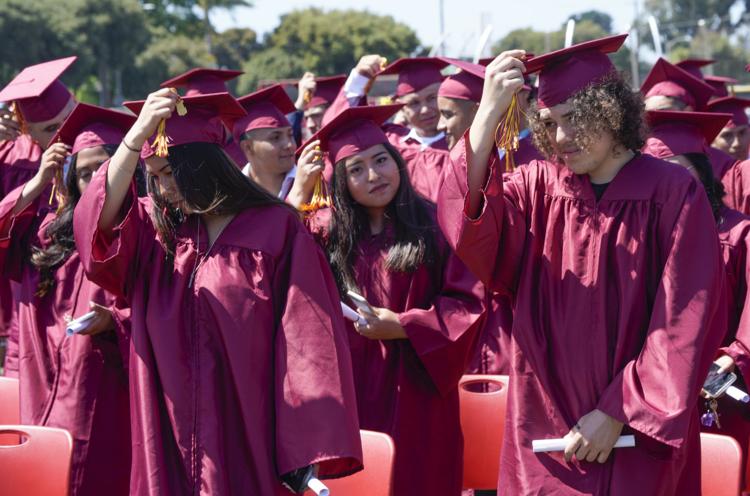 060619 Delta graduation 02.jpg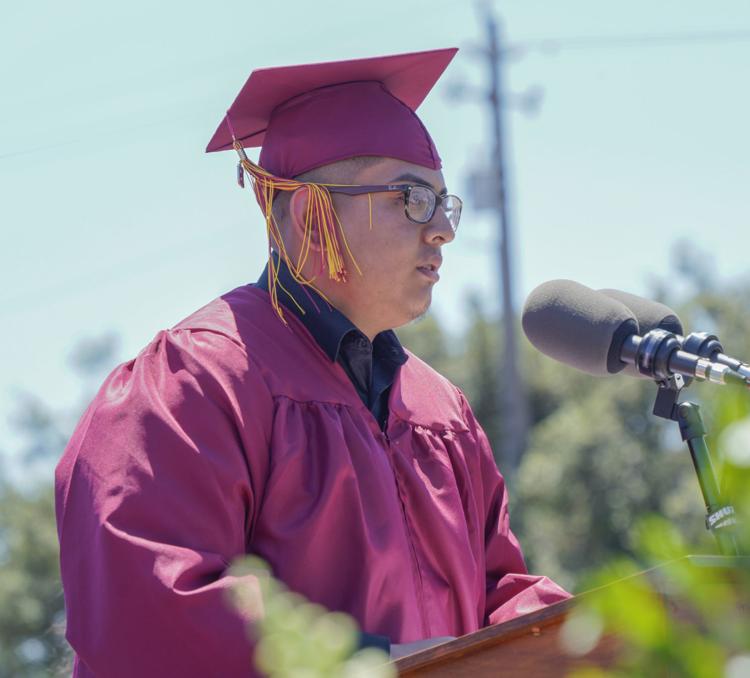 060619 Delta graduation 03.jpg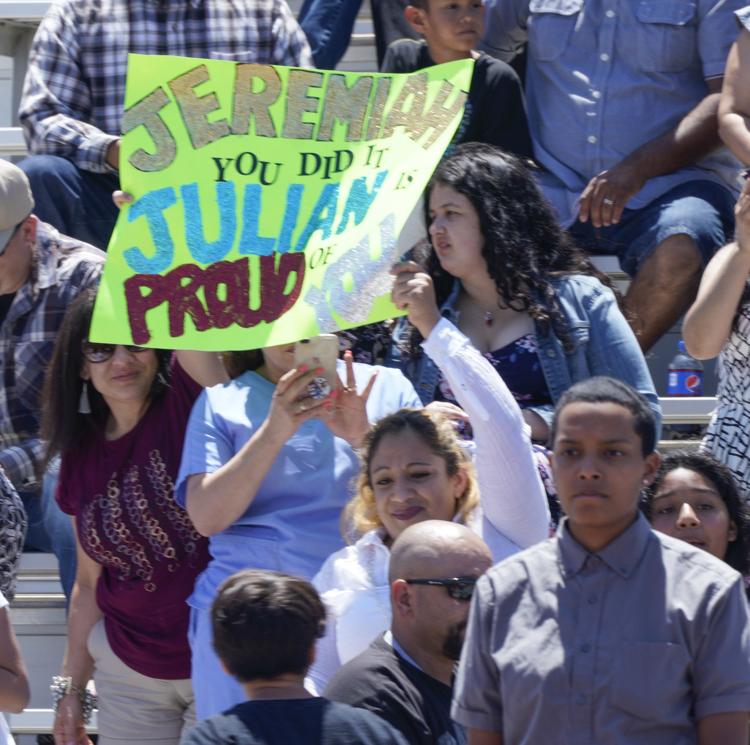 060619 Delta graduation 04.jpg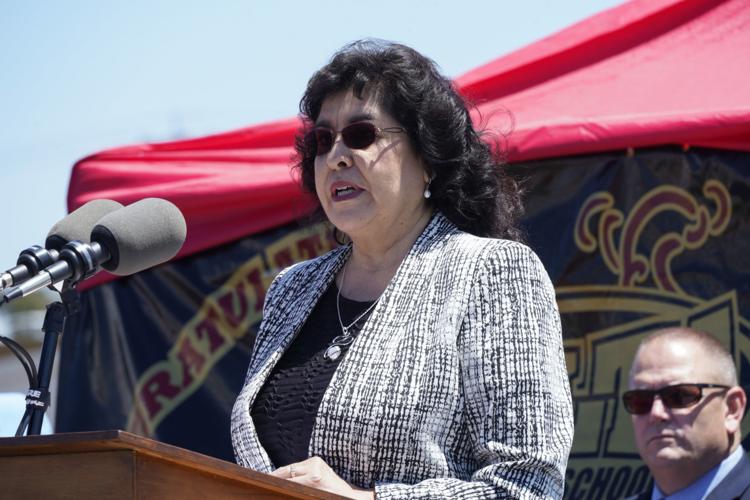 060619 Delta graduation 06.jpg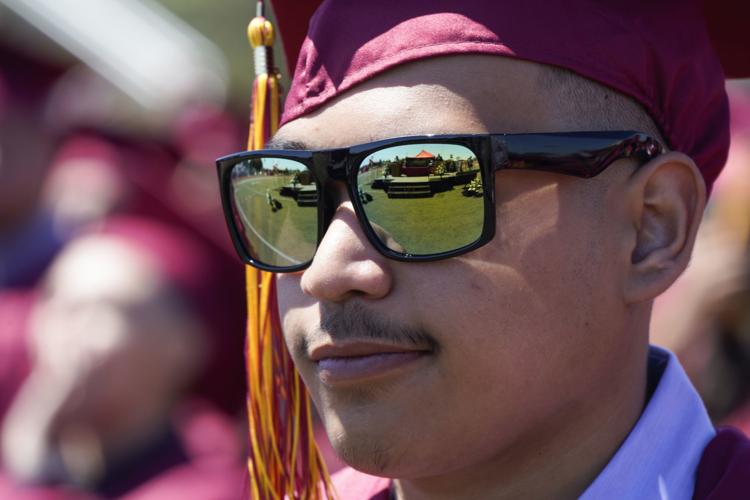 060619 Delta graduation 07.jpg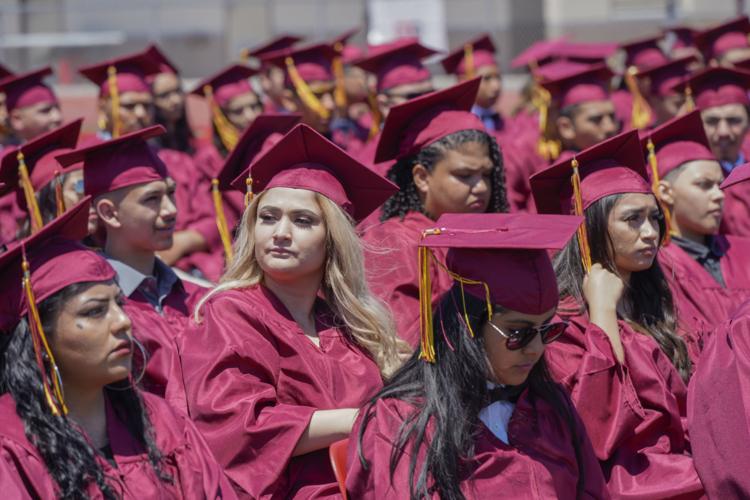 060619 Delta graduation 08.jpg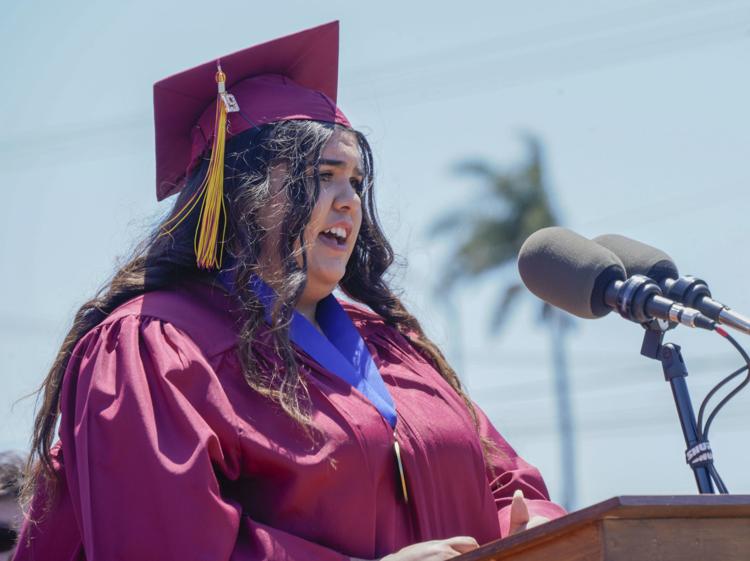 060619 Delta graduation 09.jpg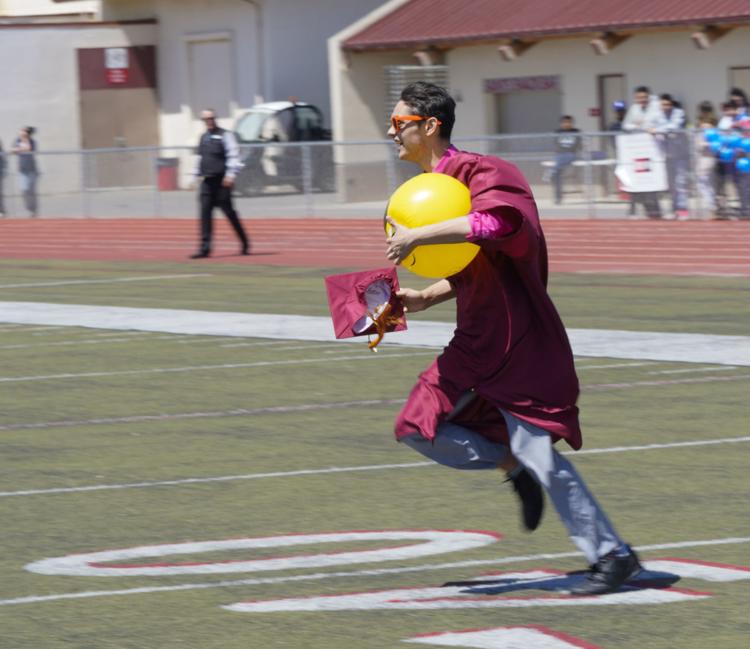 060619 Delta graduation 10.jpg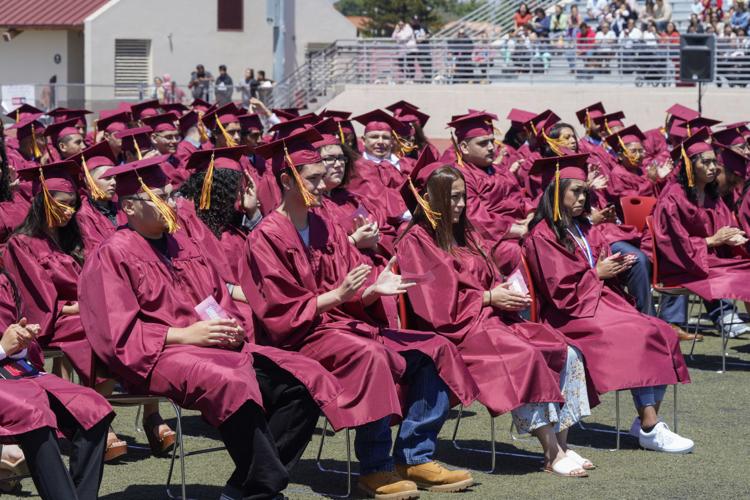 060619 Delta graduation 11.jpg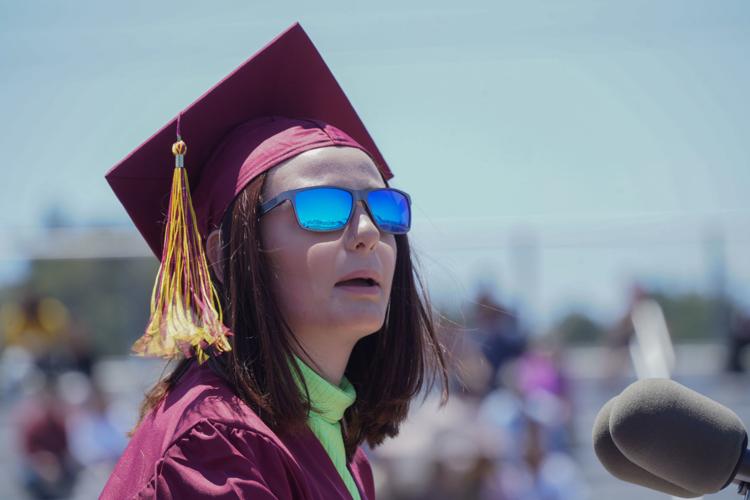 060619 Delta graduation 12.jpg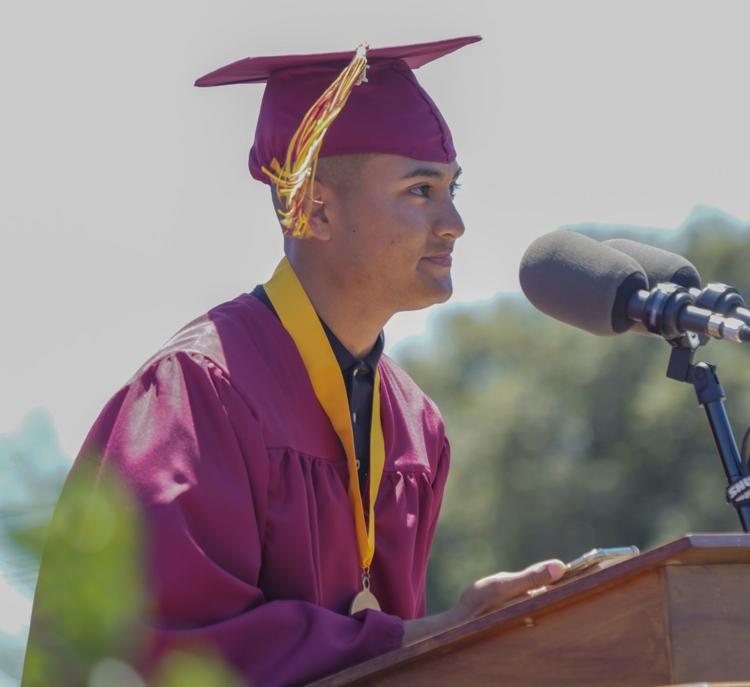 060619 Delta graduation 13.jpg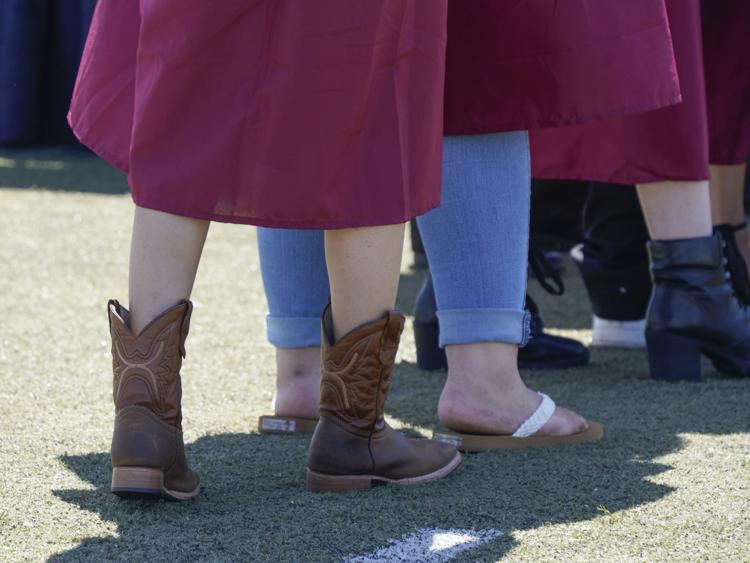 060619 Delta graduation 14.jpg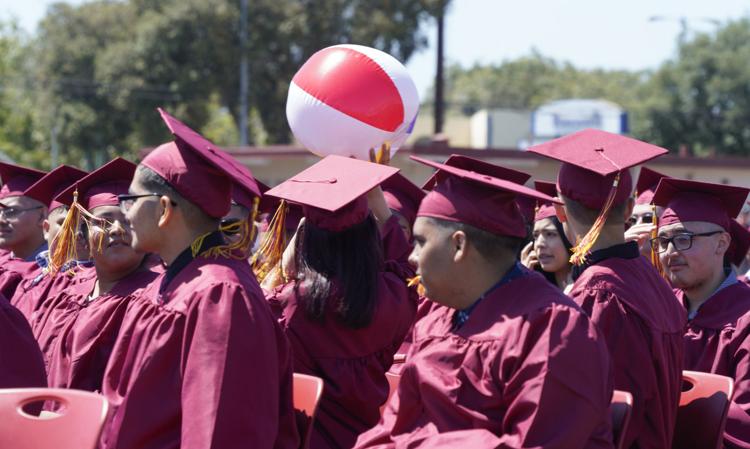 060619 Delta graduation 15.jpg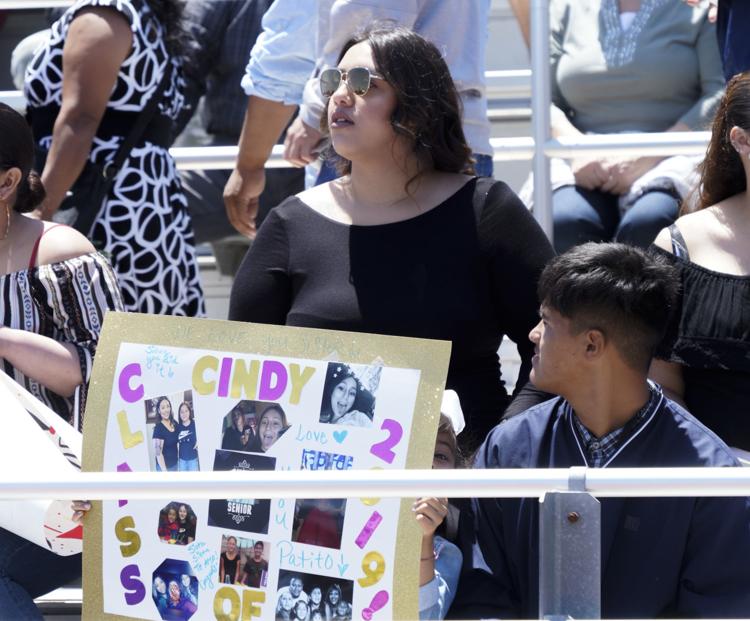 060619 Delta graduation 16.jpg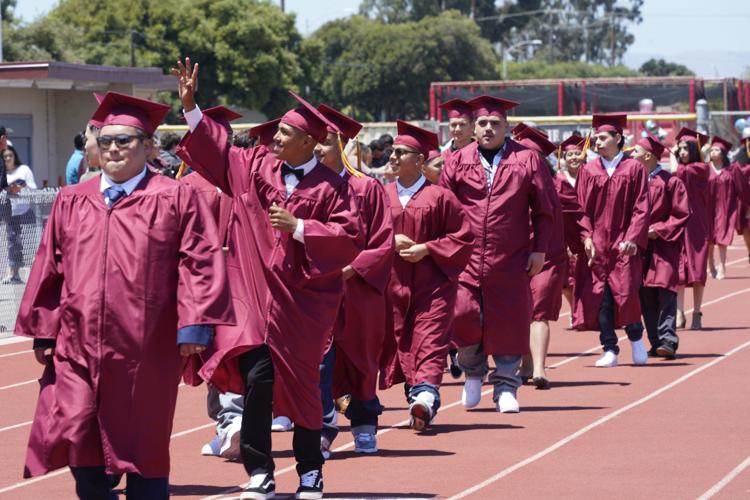 060619 Delta graduation 17.jpg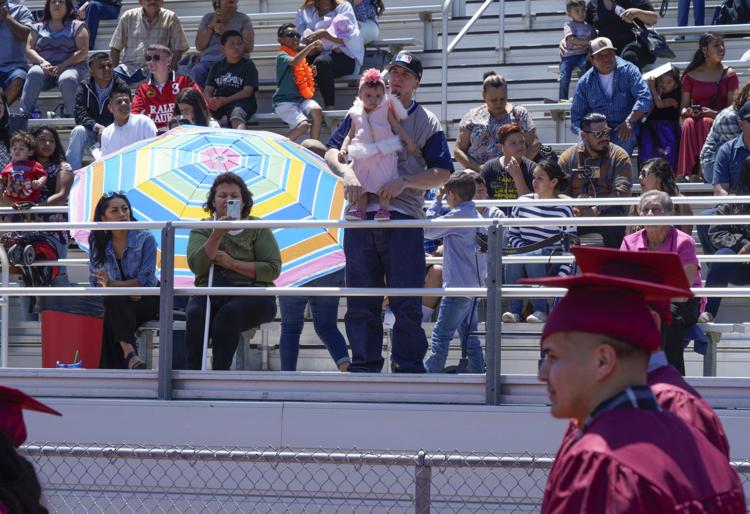 060619 Delta graduation 18.jpg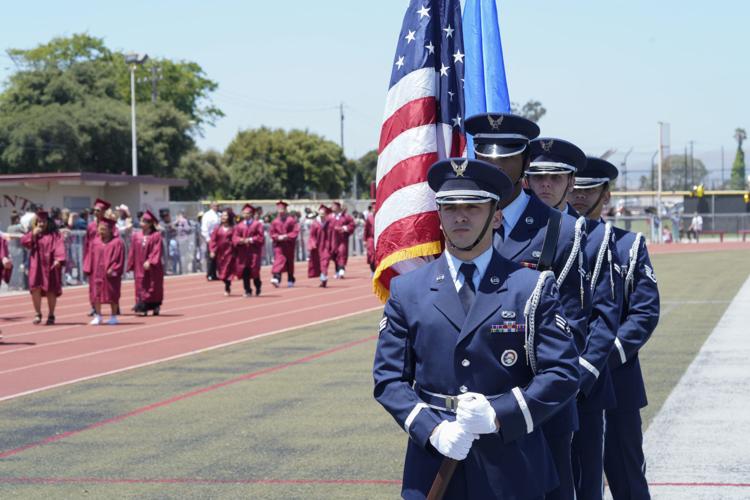 060619 Delta graduation 19.jpg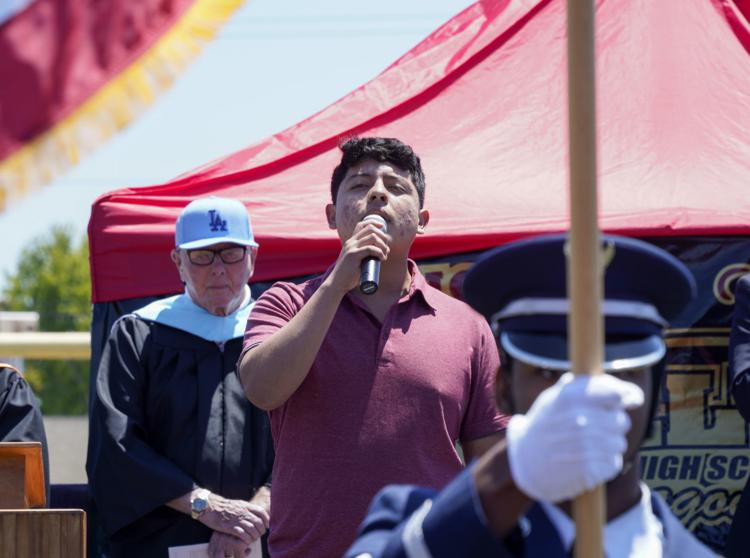 060619 Delta graduation 20.jpg