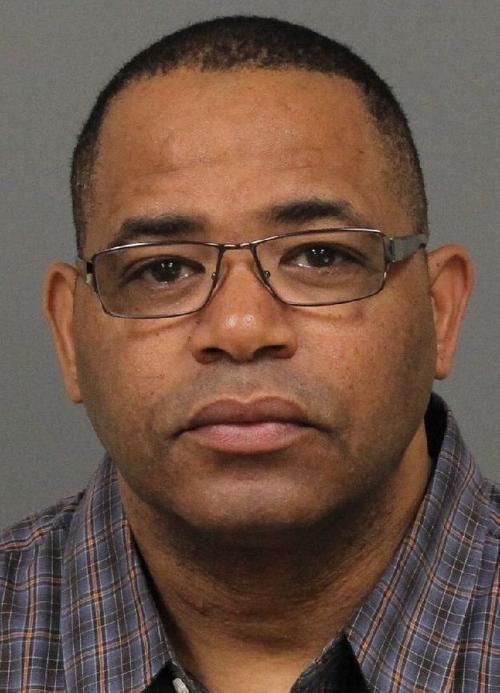 The trial of a former Lyft driver from Lompoc accused of raping a Nipomo woman inside her home in 2018, is slated to begin Nov. 4 at the San Luis Obispo County Superior Court. 
He also is facing a misdemeanor count of unlawful use of a concealed recording device.
Fenwick remains in custody on $250,000 bail, according to attorney J. Jeff Chambliss.
Felony charges have been filed against a Lompoc Lyft driver accused of sexually assaulting a Nipomo woman he was transporting home in the earl…
The victim, who has not been identified, allegedly called for a Lyft driver on Nov. 4, 2018, after she became too intoxicated to drive from her location in Arroyo Grande to her home in Nipomo, according to the San Luis Obispo County Sheriff's Department. 
Fenwick responded to the call, transported the victim to her home and helped her inside, where he allegedly sexually assaulted her after she lost consciousness, according to a sheriff's spokesman. 
Warrants were issued to identify the driver and gather additional evidence, ultimately leading to Fenwick's arrest. 
You have free articles remaining.
Fenwick had reportedly been a Lyft driver in San Luis Obispo and Santa Barbara counties for more than a year. Authorities believe more individuals may have been victimized, however Chambliss said no additional victims have come forward.
The San Luis Obispo County Sheriff's Office Detective Division urges victims or anyone with information about the case to call 805-781-4500.
An Uber driver from Santa Maria was arrested Wednesday on charges of rape and burglary after detectives allege he targeted intoxicated females…
Fenwick is one of three ridesharing drivers from northern Santa Barbara County accused of rape since 2018.
Alfonso Alarcon-Nunez, of Santa Maria, is a former Uber driver accused of raping several women in San Luis Obispo and was arrested in January 2018. He pleaded not guilty and is slated for trial. 
Shadi Abdul Aziz, a former Santa Maria Uber driver, pleaded guilty to rape stemming from an incident in April. He pleaded guilty on Oct. 10 and was sentenced to one year in County Jail.
A Lompoc man was arrested Thursday on suspicion of sexually assaulting a Nipomo woman he transported home as a Lyft driver four days earlier, …