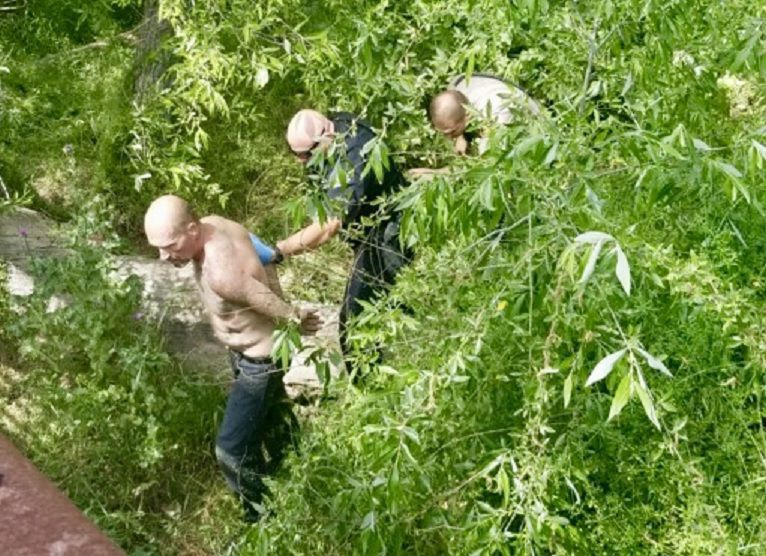 One vehicle was stolen in Buellton, where another stolen vehicle was recovered, and one suspect was arrested and the stolen Buellton vehicle was recovered in Atascadero over the course of three days, according to law enforcement reports.
Deputies with the Santa Barbara County Sheriff's Office Santa Ynez Valley Patrol were notified about 8:30 p.m. Sunday, May 12, that someone had entered the fenced yard around Farm Supply at 700 McMurray Rd. and stolen a pickup, driving it out through and damaging the locked northside gate.
The pickup was left unlocked and may have had the keys inside, deputies said.
Then at about 9:20 a.m. the next day, deputies were called to Material Fabricators at 33 Commerce Drive to investigate a vehicle abandoned behind the business.
A records check showed the vehicle had been stolen in San Bernardino, but a search of the vehicle didn't yield any clues and it was released to the registered owner.
Surveillance video from an adjacent building showed the vehicle entering the parking area about 5:45 p.m. Sunday but did not capture any images of the driver.
But about 1:20 p.m. Tuesday, May 14, officers with the Atascadero Police Department were sent to a liquor store after someone reported seeing a man wearing a Dodgers jersey removing a license plate from a pickup truck.
The man removed the front plate and partially removed the rear plate, an Atascadero Police Department spokesman said.
A bystander provided the plate number to police dispatchers, who discovered the pickup had been stolen in Buellton.
Police located the vehicle and attempted to stop it, but the driver led officers on a chase past Atascadero Middle School, which received a shelter-in-place order, the police spokesman said.
The pursuit ended when the pickup crashed into a tree, but the chase wasn't over yet, as the driver jumped out and fled on foot into a nearby creek.
Officers set up a perimeter and called in a San Luis Obispo County Sheriff's Department K-9 Unit and a California Highway Patrol helicopter to assist in a search.
With the help of the K-9 team, the man was taken into custody and eventually identified as James T. Ingles, 46, of Palm Springs.
He was booked into San Luis Obispo County Jail in lieu of $20,000 bail on suspicion of vehicle theft, evading arrest, hit-and-run and providing false identification.
Ingles may also face charges of vehicle theft and vandalism in Santa Barbara County, where sheriff's deputies believe he abandoned the stolen San Bernardino vehicle behind Material Fabricators to steal the pickup from Farm Supply.
The two businesses are less than a quarter-mile apart.
Sign up for our Crime & Courts newsletter
Get the latest in local public safety news with this weekly email.