Dancers from El Camino Ballet Folklorico perform at the National Night Out in Santa Maria.
A man who was holding a knife to his throat in the area of S. Broadway and W. Enos Drive, and who reportedly lunged at police, was shot by San…
• In 2015, 180,000 vehicles were stolen. The estimated total value of the vehicles is approximately $1 billion. (This figure is based on the a…
The Santa Maria Police Department honored the men and women of their agency for their accomplishments during the last year with a special lunc…
The Santa Maria Police Department will close the doors Thursday on the station it has been using for more than half a century.
Recently named top cop and appointed to oversee the Santa Maria Police Department's Community Service Unit, Sgt. Russell Mengel brings his vas…
The prosecution on Monday called an expert witness to testify regarding the time of death and autopsy findings of 28-year-old Anthony Ibarra.
A crime scene investigator on Friday linked the fingerprints of two defendants in the U-Haul murder trial to the Santa Maria residence where a…
The trial of a Santa Maria man charged with driving a forklift while impaired that killed two field workers in 2013 and injured two others, is…
Santa Maria leads Santa Barbara County with the highest number of auto thefts — more than four times that of Santa Barbara — prompting law enf…
Despite the high profile death of a Staten Island man last summer, Santa Maria Police Chief Ralph Martin won't be banning the potentially dead…
A judge on Tuesday found probable cause to hold Brian Thomas Hook, the Pioneer Valley High School teacher and coach charged with four counts o…
Superior Court Judge Rick Brown began the second day of the voir dire process in the U-Haul murder trial Friday, telling potential jurors that…
Jury selection will begin Nov. 17 in the high-profile U-Haul murder trial, however the mood was anything but somber Friday as the defendants g…
The district attorney prosecuting convicted sex offender Mark Wayne Green Jr., who is currently incarcerated at Coalinga State Hospital, said …
The defense attorney representing a Santa Ynez Valley youth soccer coach accused of sex crimes against a child requested a continuance until D…
After numerous continuations, and failed attempts at a resolution, a preliminary hearing was set Thursday for Dec. 4 in the case against Brian…
A second change of venue request by the defense in the U-Haul murder case was denied without prejudice by a judge Friday, and the prosecutor d…
The Santa Maria Police Department has a lot to be thankful for.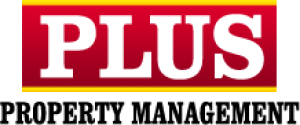 Plus Property Management Santa Maria

Fusion Colors Auto Body Repair

Miracle-Ear Hearing Aid Center
A medical report delayed the case of the Orcutt man accused of killing his 73-year-old father and wounding his mother at a Labor Day barbecue …
A three-week continuance was granted in the case of a 29-year-old Santa Maria man accused of causing a fatal crash while driving a stolen vehi…
After a Molotov cocktail landed in the backyard of her northeast Santa Maria home early Monday morning, Elisabeth Box decided not to move but …
A trial date was set Thursday for Jan. 20 in the case against Daniel Garcia Castillo, the man suspected of driving a forklift while impaired a…
A new defense attorney was assigned Wednesday to defend Phillip Craig Bailey--a suspected bank robber who commandeered a police cruiser in Aug…
A preliminary hearing was confirmed for Sept. 8 in the case of a 29-year-old Santa Maria man accused of causing a fatal crash while driving a …
A preliminary hearing has yet to be set in the case against Brian Thomas Hook, the Pioneer Valley High School teacher and coach charged with f…