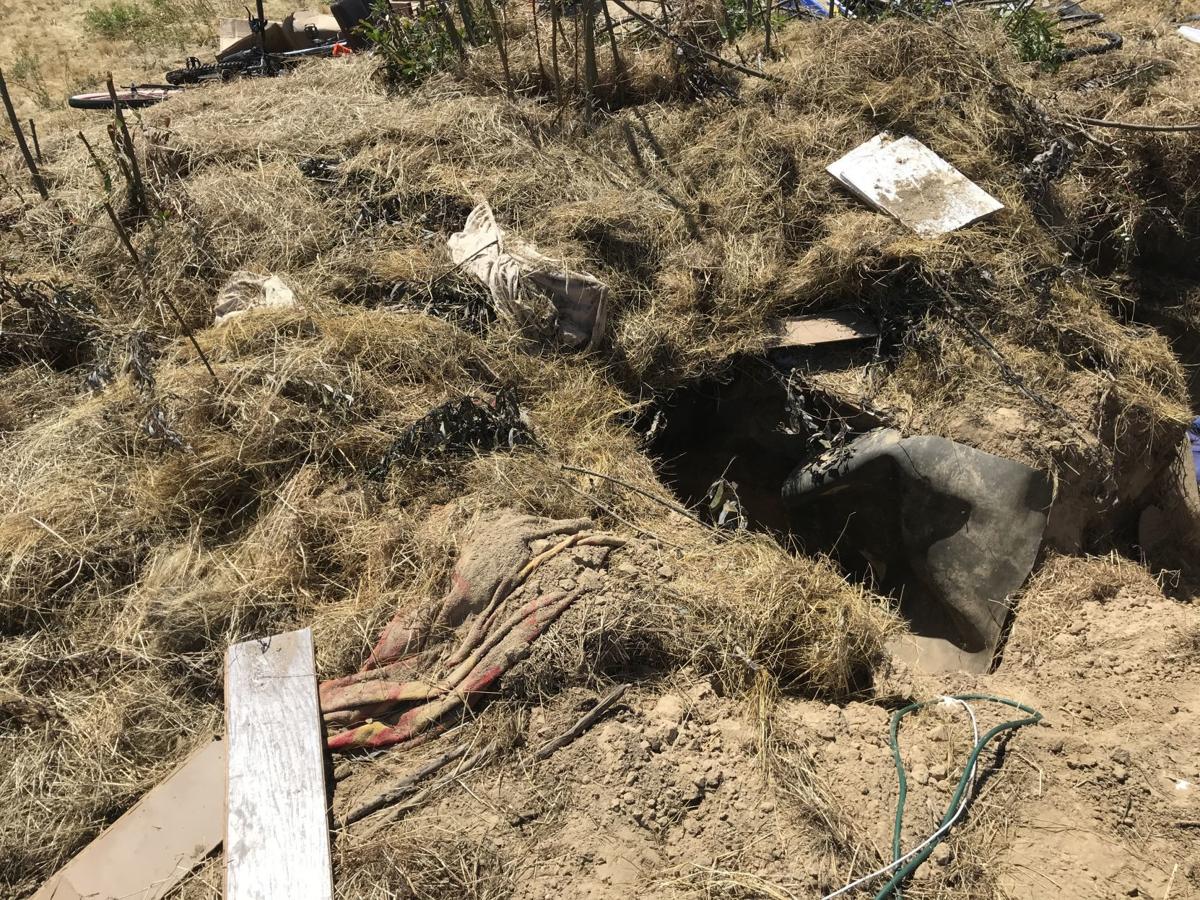 A 31-year-old transient suspected of absconding from an electronic monitoring program was arrested earlier this week in an underground bunker discovered 10 feet below a southwestern Santa Maria field.
On Monday, a rural crimes detective from the Santa Barbara County Sheriff's Office was investigating reports of property stolen from several Santa Maria farms, according to Santa Barbara County sheriff's spokeswoman Kelly Hoover. The investigation led to an area near the intersection of A Street and La Brea Avenue, where a stolen fertilizer injection pump had been located the previous week.
Hoover said the detective and a K9 team initially observed what they believed was a transient camp in the middle of a field, but upon closer observation, officers located a 10-foot-deep hole in the ground that led to an underground bunker. There, deputies located and arrested Daniel Nunez, who was determined to have two outstanding warrants — including one for absconding from his electronic monitoring program.
Deputies located methamphetamine pipes in the bunker's sleeping area, according to Hoover, and also recovered two bindles (small packs) they suspect contained methamphetamine. Power cords connected to a nearby power pole were allegedly being used to tap into the adjacent property owner's electricity.
Nunez, who originally provided a false name to deputies, was booked into Santa Barbara County Jail on his outstanding warrants, as well as possession of a controlled substance, unlawful drug paraphernalia, being under the influence of a controlled substance, providing false identification to a peace officer and theft of utility services.
He is being held without bail.
Welding equipment, grinders, hand tools, battery chargers, identification documents, sports memorabilia and a laptop computer were reportedly found above ground. Several of the items have been linked to a commercial and residential burglary in Santa Maria, according to Hoover. The items are in the process of being returned to their owners.
Property owners interested in learning how to secure their property against trespassing, theft and other crimes are urged to contact the sheriff's Rural Crimes Unit at 805-934-6512.
Sign up for our Crime & Courts newsletter
Get the latest in local public safety news with this weekly email.