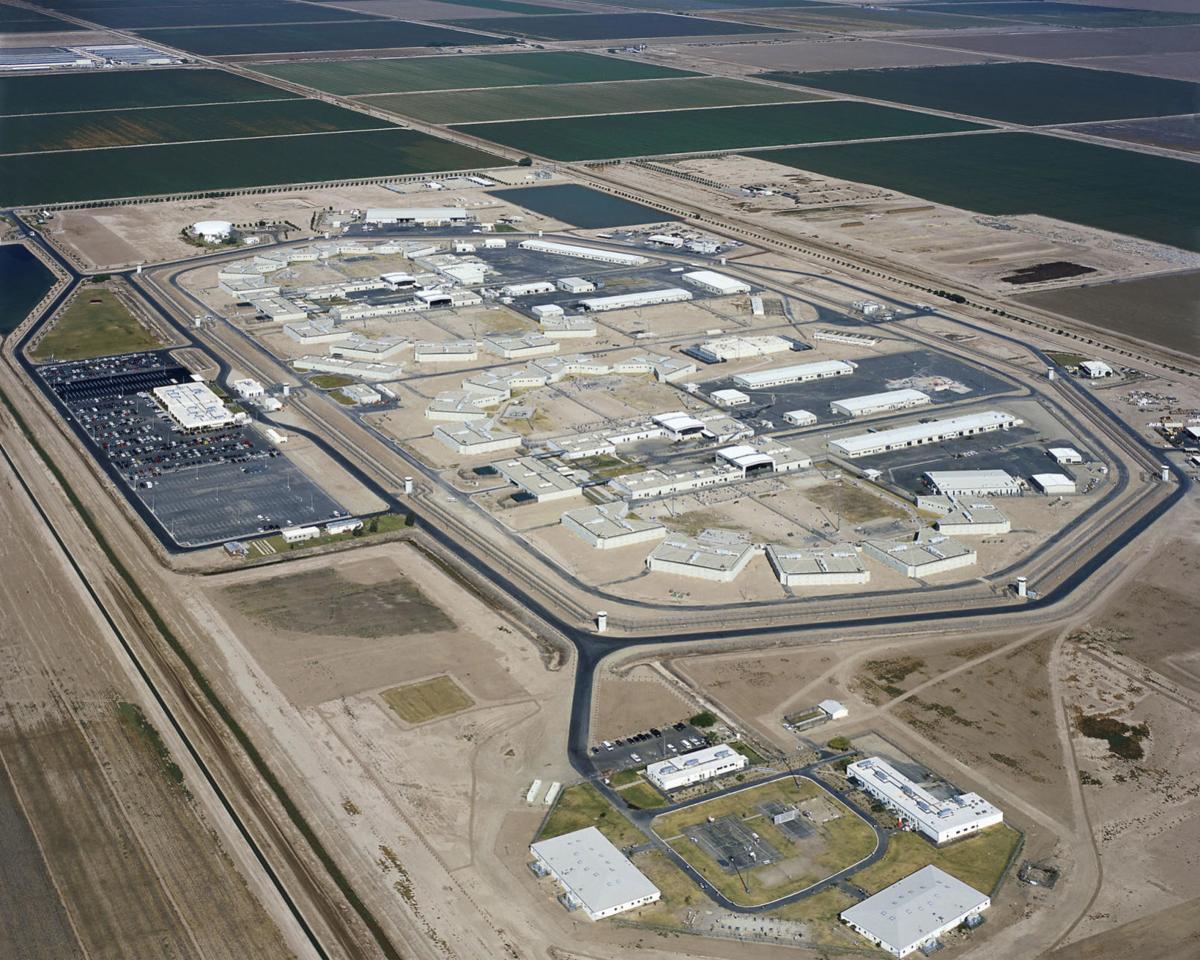 State prison officials said Joseph Martinez, 21, died Friday after he suffered from multiple stab wounds to the back and chest stemming from an attack by two other inmates, identified as Robert A. Garcia, 24, and Brian Figueroa, 26. 
The assault occurred at about 3 p.m. when Martinez was attacked by Garcia and Figueroa in the Facility C general population maximum security yard at Calipatria State Prison, which is located about 30 miles north of El Centro. 
Correctional officers responded to the incident with chemical agents and one nonlethal 40-millimeter round, according to the Department of Corrections. 
A transfer hearing was granted Wednesday morning for another Proposition 57 defendant who filed a petition last month to see if his case could…
Martinez was taken to the prison's medical facility, where life-saving measures were applied, but was later pronounced dead at 4:32 p.m., prison officials said. 
One inmate-made weapon was recovered by correctional officers at the scene, according to the Department of Corrections. 
The Imperial County District Attorney's Office is assisting in the investigation and the state Office of the Inspector General was notified.
Garcia and Figueroa were rehoused in an administrative segregation unit pending an investigation into their involvement in the incident, prison officials said. 
Minors charged as adults in four cases working their way through Santa Maria Superior Court could be transferred to the juvenile system as a r…
Both suspects were sent to Calipatria State Prison from Los Angeles County. 
Garcia was admitted into the prison Nov. 9, 2018, to serve a 50-years-to-life sentence for first-degree murder, intentional discharge of a firearm causing great bodily injury or death and vehicle theft.
Figueroa was admitted Feb. 25, 2014, to serve a life sentence for second-degree murder. 
Martinez entered Calipatria State Prison on May 3, 2019, to serve a 24-years-to-life sentence for attempted first-degree murder with and three enhancements, including criminal street gang activity, using a firearm during the commission of a crime and causing great bodily injury during a felony. 
An admitted Northwest gang member, Martinez was charged with attempted murder stemming from incidents in October and November 2015, according to court records. 
Additionally, Martinez was charged with assault by means of force likely to produce great bodily injury to another victim stemming from an incident in January 2016. He pleaded guilty to the charges April 3.
Martinez was 17 years old at the time of the crimes but charged as an adult. He petitioned to move his case back to Santa Maria Juvenile Court via Proposition 57, which changed the way juvenile offenders are prosecuted. 
However, his petition wasn't successful and Martinez subsequently received sentences of 24 years on the attempted murder charges and three years on the assault charge, which he was serving concurrently, court records show. 
Sign up for our Crime & Courts newsletter
Get the latest in local public safety news with this weekly email.