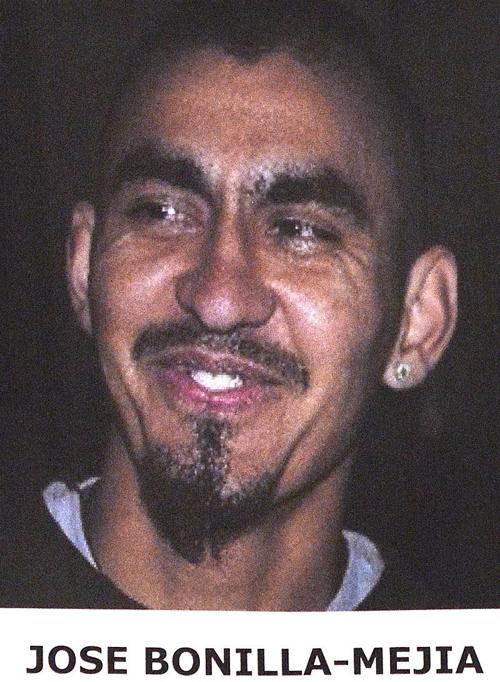 An MS-13 gang member linked to nearly a dozen killings in Santa Maria was sentenced to life in prison Wednesday in a federal case stemming from a murder investigation in Ohio. 
Jose Bonilla-Mejia, 31, was sentenced to life in prison without the possibility of parole in federal court on Wednesday after pleading guilty to three charges involving racketeering conspiracy and murder in aid of racketeering.
Bonilla-Mejia, also known as "Espia," pleaded guilty in August 2019 for his role in the 2015 murders of Ohio residents Carlos Serrano-Ramos and Wilson Villeda, and the 2016 murder Salvador Martinez-Diaz, according to a U.S. Attorney spokeswoman. 
Originally scheduled for February, Bonilla-Mejia's sentencing came following several delays. 
After a heated debate between the prosecution and defense, a bench warrant was issued Friday for MS-13 defendant Jose Emedalio Bonilla-Mejia, …
"Mr. Bonilla-Mejia personally participated in the murders and mutilations of victims with the purpose of sending a message from MS-13," said U.S. Attorney David DeVillers. "With this sentence, we are sending a message back. Mr. Bonilla-Mejia and many of his co-conspirators will die in prison."
Bonilla-Mejia was one of 23 individuals charged in a February 2018 federal indictment involving MS-13 gang members in Columbus and is also a suspect in the Operation Matador case in Santa Maria. 
He was arrested on a warrant in Ohio in March 2016 following the Santa Maria operation, which resulted in the arrests of 16 other suspects tied to MS-13, a transnational criminal organization, and participated in the killings of 10 people in the Santa Maria Valley between 2013 and 2016, according to the Santa Maria Police Department. 
A native of El Salvador, Bonilla-Mejia moved to Santa Maria in 2008 and was reportedly the leader of Santa Maria's MS-13 clique known as "SM Little Salvy," according to court documents. 
Concerned about COVID-19?
Sign up now to get the most recent coronavirus headlines and other important local and national news sent to your email inbox daily.