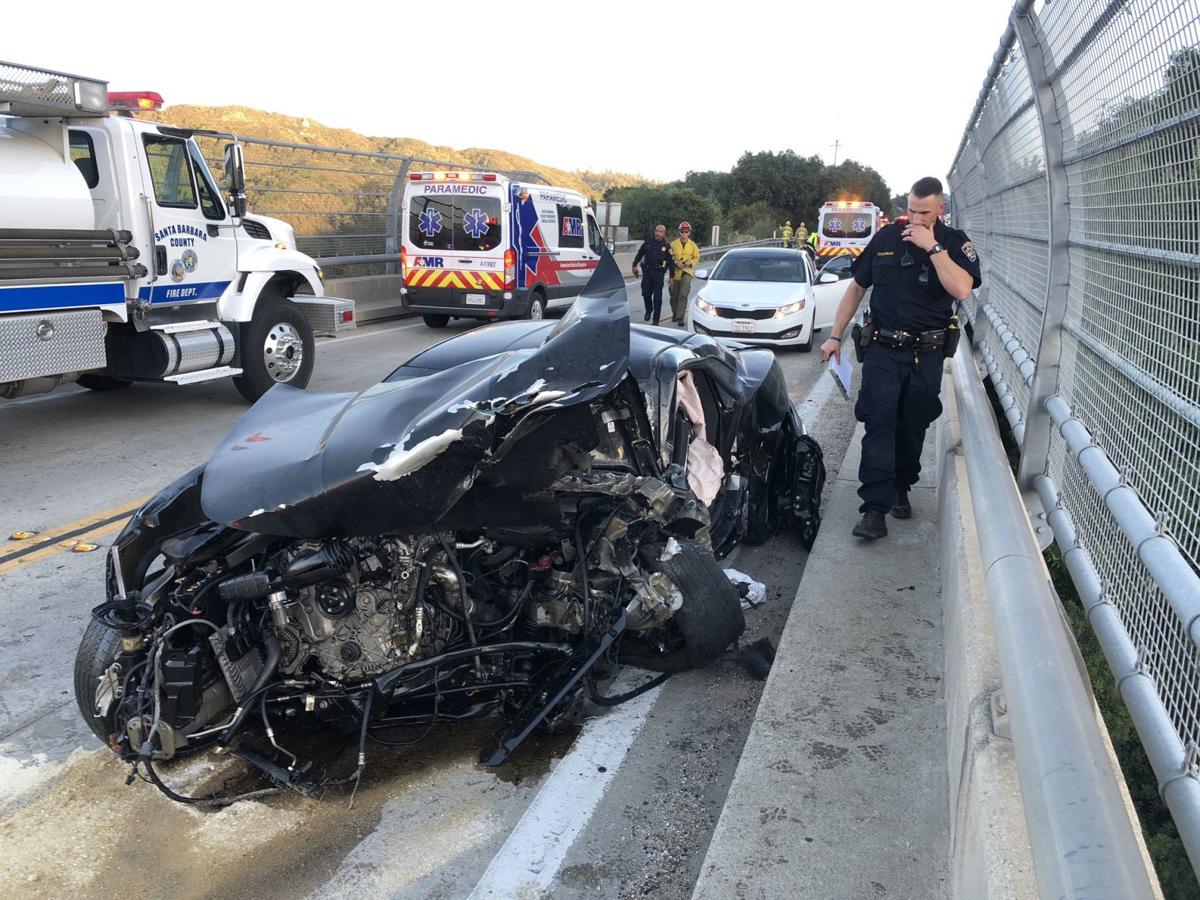 For at least two months, Zivic said the Buellton CHP has been increasing targeted patrols in the office's 650-mile jurisdiction with the help of the public by using social media — particularly Facebook — to find out where problem areas lie. 
On Wednesday, officers from CHP Buellton conducted two operations near the area of Armour Ranch Road from 6:30 and 9:30 a.m. and 4 and 6 p.m., making more than 30 enforcement stops and issuing a total of 28 citations. Highway 154 isn't the only highway that's being targeted, although it has been getting more attention since last week's deadly crash. 
Rebecca Vanessa Goss Bley, 34, of Solvang, was traveling eastbound late Friday afternoon in her 2013 Chevy Volt on Hwy. 154 by the Cold Spring Bridge, when according to the CHP, a 2014 Chevy Camaro driven by 28-year-old John Roderick Dungan traveling in the opposite direction at an unknown rate of speed, crossed the center line and smashed head-on into Bley's car, killing her and two young children. 
The Santa Barbara County Sheriff's Office identified 34-year-old Rebecca Vanessa Goss Bley, of Solvang, as one of the three victims who died in Friday's fiery crash in Highway 154. 
Zivic said CHP Officer Kevin McCool has been engaging the community on social media to find out which parts of the highway need more enforcement. The CHP sends numerous officers to a particular spot once they get a response, Zivic said. 
Additionally, Zivic said there will be increased enforcement once the CHP receives federal traffic safety grants that will be used to fund patrols meant to enforce DUI and speed laws. 
Targeted areas involve numerous officers, Zivic said. 
"When you see one officer it means one thing," Zivic said. "But when you see four to six, that's huge."
You have free articles remaining.
Zivic said the CHP has received several requests to step up patrols on Hwy. 154 since the crash.
The highway is a popular road for speeders, Zivic said, in part because it's connected to Highway 101 and often taken as a alternate route connecting North and South County. 
Santa Barbara County Sheriff's Office custody deputy Javier Antunez was charged with two counts of felony driving under the influence on Tuesday following a Sept. 14 head-on crash that injured six people. 
"What's working against us in that area is that the 101 has a max speed limit of 65," Zivic said. "[Motorists] continue driving 70 miles per hour or more." 
The fact that Hwy. 154 is a two-lane highway and a windy mountain road factors into the maximum posted speed limit of 55 mph anywhere on the highway, Zivic said. 
Many traffic accidents that occur on Hwy. 154 involve speeders and drunk drivers. In October a Santa Barbara County Sheriff's custody deputy was charged with felony DUI following a three-vehicle crash just east of the entrance to the Cachuma Lake Recreation Area.
And last year, Rigoberto Gracida was sentenced to 14 years in prison for killing two in a DUI-related incident on Hwy. 154 near Zaca Station Road in December 2017.
The Santa Barbara CHP is investigating the crash that killed Bley and the two children and has stayed mum on what may have caused the accident. Zivic said that drivers can avoid "absolutely horrific and tragic" accidents by simply slowing down and paying attention to their surroundings. 
A online Change.org petition erected in the days following Bley's death has received nearly 3,500 signatures. The petition demands an increased police presence, additional signage, concrete barriers, and rumble strips on Hwy. 154, among other things. Zivic called Friday's accident "absolutely horrific and tragic." 
"Traveling on any roadway you need to pay attention to the speed limit, try to leave early, focus on not being distracted, never drink and drive and just be conscious of what's going on around you," Zivic said. 
A two-hour Start Smart class for newly licensed teen drivers and their parents or guardians that addresses high-risk driving behavior will be …