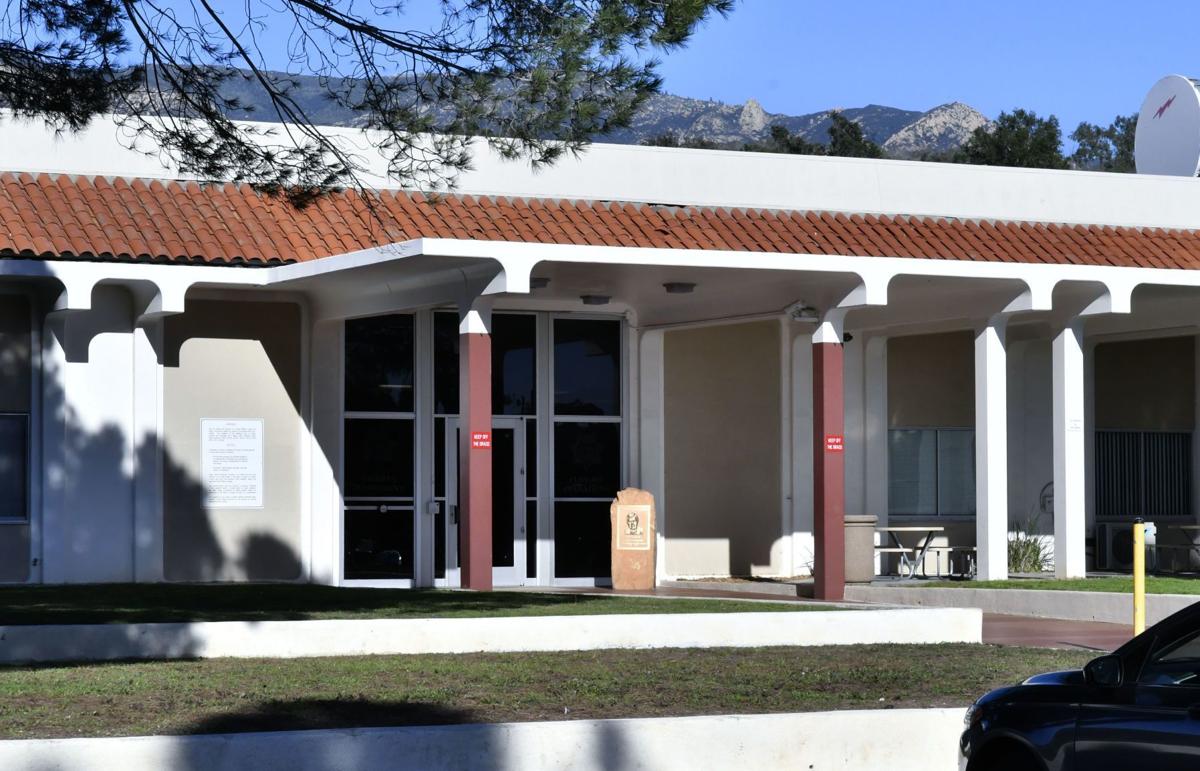 The Santa Barbara County Public Defender's office on Tuesday called on the Sheriff's Office to release inmates who are most at risk for contracting COVID-19, although court closures are posing obstacles to attorneys seeking releases.
Public Defender Tracy Macuga specified elderly inmates and those with underlying medical conditions in the request, calling their confinement amid the pandemic a danger to the "entire community." 
The call to release at-risk inmates follows a Sunday announcement by Gov. Gavin Newsom, who urged self-isolation for California residents 65 and older and those with underlying medical conditions.
Since Friday, police officers in Santa Barbara County have implemented adjustments in the way they conduct business during the COVID-19 pandemic, including moving members of specialized units back into patrol and exercising discretion with arrest people.
Getting a release order, however, is proving to be difficult as it requires a hearing in front of a Superior Court judge and most courtrooms closed on Tuesday following an administrative order signed by Presiding Judge Michael Carrozzo. 
At least 50 people have been identified as prioritized for release and among those, five people have been secured for release with the agreement of the District Attorney's Office, said Deputy Public Defender Lea Villegas. 
The inmates would have likely been released last week had it not been for the court closure, Villegas added. 
County District Attorney Joyce Dudley said no inmates with existing sentences will be released for the time being. 
"If I am called upon to weigh in on such a decision, ensuring public safety and justice for all remain my two highest priorities," Dudley said. 
The Sheriff's Office, which is in charge of the early release program, said inmates "have and continue" to be released, said spokeswoman Raquel Zick. 
The Sheriff's Office said patrol deputies have been encouraged to exercise discretion when making arrests because of the coronavirus, Zick said.
However, Villegas said her office is still seeing people who have been arrested and can't afford bail.
It's not clear how many have been or will be released. A follow-up email seeking comment from the Sheriff's Office wasn't immediately returned. 
Effective Tuesday, the Superior Court will hear only in-custody arraignment cases, and all other matters -- including traffic, criminal and civil cases -- originally scheduled between March 17 and April 3 must be rescheduled, according to spokesman Darrel Parker. 
Juvenile courts in Santa Maria and Santa Barbara will remain open, Parker added.
Santa Barbara County tasting rooms and restaurants offering virtual tastings, special take-out offerings in face of economic challenge posed by COVID-19.
The order prevents pretrial detainees from asking for bail reductions, personal cognizant releases and prevents inmates from being released at sentencing in accordance with their plea agreements, Macuga said. 
Some high risk inmates are being held in custody for low-level offenses such as driving on a suspended license and are presumed innocent, Macuga said.
"An outbreak in the jail is inevitable," Macuga said. "It is likely to spread quickly, endangering inmates and staff in the jail, and our community at large." 
Social distancing inside the Main Jail won't work because inmates eat, sleep and shower in shared living spaces, Macuga said.  
The Sheriff's Office suspended jail visitations effective March 14 until further notice and is encouraging frequent hand-washing among inmates, said Zick. 
Indigent inmates rely on a "fish kit," or hygiene kit — which contains a pencil, razor, toothbrush, toothpaste and a small bar of soap used for showering and hand washing — and is issued every seven days. 
The bar of soap is reported to be small, roughly two-inches by one-half of an inch, according to Senior Deputy Public Defender Mark Saatjian. 
There is no shampoo for inmates to use, Saatjian added. 
Concerned about COVID-19?
Sign up now to get the most recent coronavirus headlines and other important local and national news sent to your email inbox daily.