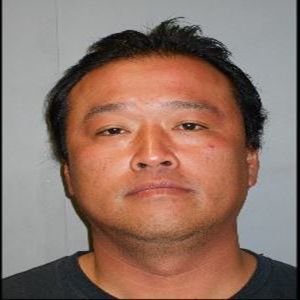 A Superior Court judge on Tuesday ordered a psychological evaluation for a Sunnyvale man accused of attacking a Lompoc doctor last February. 
Judge Raimundo Montes de Oca reassigned the doctor who is to evaluate Long Lu, 36, who pleaded not guilty by reason of insanity to the charges of attempted murder and robbery of a Lompoc physician.
Additionally, Lu received two enhancements, including personal use of a deadly and dangerous weapon and attacking a victim over the age of 65. 
He is in custody of the Santa Barbara County Jail in lieu of just over $1 million bail.
The San Jose man who allegedly attacked a Lompoc doctor last week has been charged with attempted murder and robbery, according to the Santa B…
Lu is accused of attacking Dr. Lawrence Riemer, an independent physician assigned to Lompoc Valley Medical Center, just before the doctor was about to walk into the rear entrance of the hospital on the morning of Feb. 26, according to the Lompoc Police Department. 
When officers arrived on scene, a Lompoc Police Department spokesman said, they found Riemer with a cord around his neck. 
Lu fled and took property that belonged to the doctor, the spokesman said, adding that officers located Lu in the 1400 block of East Ocean Avenue, and he was identified by eyewitnesses. 
Dr. Tahmisian Ferrant was initially assigned to to evaluate Lu in July to determine his competency to stand trial but was unable to accommodate Lu due to a busy schedule, according to Santa Barbara County Public Defender S.E. Ballard, who is defending Lu. 
The court instead reassigned Carolyn Murphy, an Atascadero-based forensic psychologist, to evaluate Lu. 
The original Nov. 19 deadline for the report was extended to Dec. 3 to give more time for the evaluation.
Lu is scheduled to reappear on Dec. 3 at 8:30 a.m. in Department 1 of Santa Barbara County Superior Court in Lompoc. 
A suspect that police believe attempted an armed robbery Monday in a northwest Lompoc neighborhood has been arrested, the Lompoc Police Department announced Thursday.
COLLECTION: Most Wanted in Santa Barbara County
Sign up for our Crime & Courts newsletter
Get the latest in local public safety news with this weekly email.