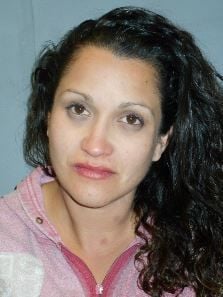 A Lompoc woman reached a deal with prosecutors Thursday to plead guilty to a reduced felony manslaughter charge in connection to the stabbing death of a 55-year-old man in March 2019. 
Darlene Ybarra, 36, will plead guilty to voluntary manslaughter, with a special allegation involving the use of a weapon, on July 9 in Superior Court, according to her attorney, Dillon Forsyth. 
The charge was reduced from first-degree premeditated murder and reflects a deal between the defense and prosecution. 
No agreement was made regarding terms of a sentence, although a conviction of voluntary manslaughter carries the possibility of a state prison sentence of three, six or 11 years, with the special allegation adding one year to Ybarra's sentence. 
A first-degree murder charge has been filed against the Lompoc woman arrested in connection with Sunday night's fatal stabbing, the District A…
Ybarra previously pleaded not guilty to the murder charge in August 2019. 
Officers responded to a report of a stabbing shortly before 9 p.m. March 23, 2019, in the 400 block of North J Street, where Lompoc Police officers found Eric Larrson suffering from a stab wound. He later died at a nearby hospital. 
Evidence surfaced during an October 2019 discovery hearing indicating Ybarra was motivated to stab Larrson after learning he allegedly molested a female minor two days before, according to court documents. 
Thirty minutes prior to the stabbing, Ybarra and Larrson talked on the back patio of the house, according to the documents. After the conversation, witness Michael Morales said he saw Ybarra in the kitchen giving him a "weird" look while sharpening a knife. 
"[I'm going to] slice a special piece of meat," said Ybarra, according to court transcripts. 
Ybarra allegedly stabbed Larrson in the chest, bringing the blade down his body before hitting a stomach artery. 
Larrson emerged from the patio doors and urged someone to call 911 before he collapsed on the living room floor. 
Police arrested Ybarra days after she made incriminating statements during an interview with Lompoc Police Cpl. Charles Scott. 
Ybarra is scheduled to appear for sentencing at 8:30 a.m. July 9 in Department 8 of Superior Court in Santa Maria. 
Sign up for our Crime & Courts newsletter
Get the latest in local public safety news with this weekly email.