Two men were injured, including a driver who was arrested, in a DUI-related head-on collision along Highway 135 in Orcutt on Tuesday, according to the California Highway Patrol. 
The collision occurred shortly before 9:45 p.m. just north of the Highway 135 and Highway 1 "Y" intersection near Orcutt, according to Santa Maria California Highway Patrol Officer Chapman. 
Fidel Ortiz-Pausano, 26, of Santa Maria was allegedly traveling northbound in the southbound left-hand lane of Highway 135 when his 2010 Chevrolet Aveo collided head-on with a 2010 Toyota Highlander, which was traveling in the same lane but in the opposite direction. 
Both vehicles sustained major damage, although Ortiz-Pausano and the Highlander's driver, Nicholas Ainza, 33, of Santa Maria received minor injuries in the collision, Chapman said. 
The two men were transported via American Medical Response ambulance to Marian Regional Medical Center for further treatment. 
Ortiz-Pausano was arrested on suspicion of driving under the influence of alcohol causing injury, Chapman said. 
Second round of COVID-19 closures causes frustration, anxiety for Santa Maria small businesses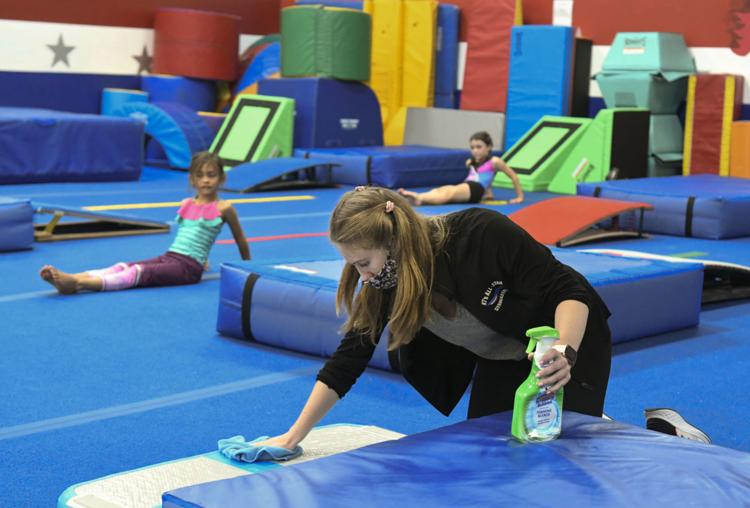 When seasoned Santa Maria salon owner Bambie Ruiz Padilla was finally able to open the doors of Coiffure Society Salon on June 8, she and co-owners Mary Davila and Pauline Halop were eager to create a safe and clean environment, to prevent being shut down for any violations.
Although Padilla said they met all the stringent COVID-19 safety standards, five weeks after opening the Orcutt salon was instructed to close Monday under a sweeping state mandate requiring the re-closure of several sectors in counties with increasing virus spread.
General Motors, driver named in suit over deaths of wife, 2 kids in Hwy. 154 crash
A Solvang father is suing General Motors Corporation and the driver of a Chevrolet Camaro, accusing them of causing the deaths of his wife and two infant children in a fiery collision on Highway 154 in October 2019, according to a lawsuit filed in Santa Barbara County Superior Court.
John Dungan, 29, of Santa Barbara is charged on multiple counts including negligence, stemming from the three-vehicle collision that killed 34-year-old Rebecca Vanessa Goss Bley, 2-year-old Lucienne Gleason and 4-month-old Desmon Gleason, according to a wrongful death lawsuit filed by Max Gleason on June 25.
Gleason seeks damages exceeding $25,000 and a jury trial.
Petition to remove Mission Santa Inés Junipero Serra statue nears 500 signatures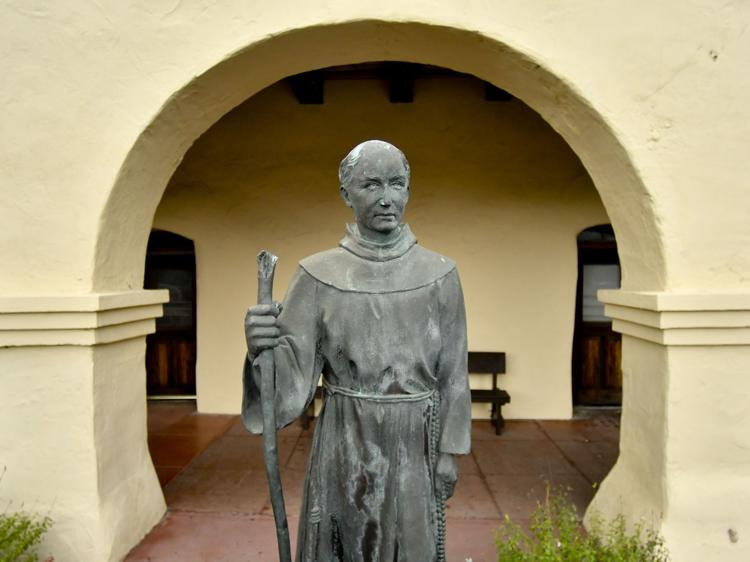 A petition calling for the removal of Solvang's Friar Junipero Serra statue located at the entrance of Mission Santa Inés is gaining traction in the community. As of Monday evening, 480 signatures had been gathered.
The circulating petition launched by Maurissa Vigil, 26, of Lompoc via Change.org five days ago joins both a regional and global trend to dismantle statues and monuments that have long honored historically racist and abusive figures.
Mission Santa Inés represents one of nine Spanish missions in California founded by Junipero Serra, there are 21 total, to serve as religious and military outposts to Spanish Catholics of the Franciscan Order between 1769 and 1823.
Santa Barbara County Grand Jury report finds youth gang recruitment increasing, resources decreasing
Santa Barbara County middle and grade school students are increasingly recruited into gangs, while county juvenile programs and law enforcement resources meant to address the issue have steadily declined over the years, according to a grand jury report.
The report, which focused on juvenile gangs, found that recruits are getting younger with those under 15 years old being the fasting growing segment of the population.
Additionally, the report, released on June 29, noted that gangs themselves are becoming more brazen in their activity because of lack of consequences due to diminished law enforcement resources, including a Sheriff's Office gang unit that disbanded in 2017.
Green space: Lompoc cannabis dispensary transforms downtown vacant lot into gathering spot
A vacant lot in downtown Lompoc has been cleaned and renovated by a neighboring cannabis business, which is looking to transform the space into an Old Town gathering spot.
Leaders at Elevate Lompoc, a cannabis dispensary at 118 South H St., marked their store's one-year anniversary by working out an agreement last month that will allow the dispensary to use the small lot immediately to the south for a wide range of events and promotions. When not in use by the dispensary, the new-look pocket park will be open to the public as a community garden, or simply as a green space for relaxation.
New health order hits some Santa Barbara County businesses harder than others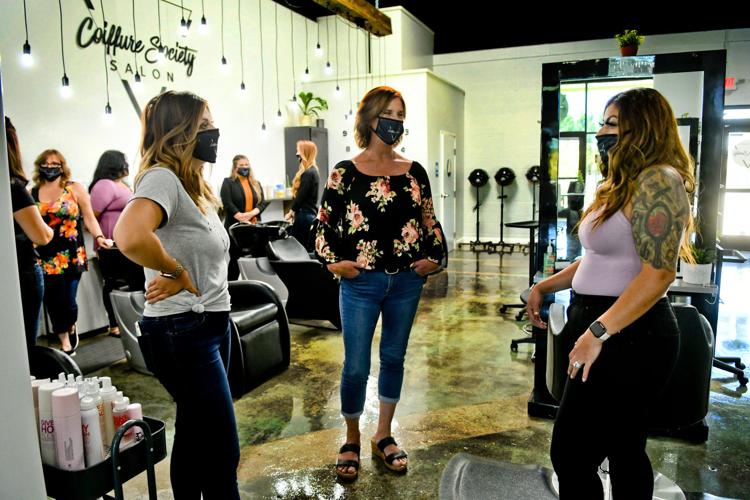 Because Santa Barbara County restaurants, wineries and tasting rooms are already operating under conditions imposed by new health officer orders issued this week, they will feel little impact, a public health official said Tuesday.
But other county businesses and organizations that had been allowed to reopen will suffer under an additional state order to close, imposed because the county has been on the state's monitoring list for 29 days.
"Fifty percent of our sectors are in some form of restricted category," noted Nancy Anderson, assistant county executive officer.
People Helping People begins Thursday-only food distribution schedule
People Helping People of Santa Ynez Valley has announced a change in hours and days of their Solvang food distribution schedule.
The organization, which has been distributing weekly on Tuesdays and biweekly on Thursdays at Mission Santa Inez as part of the Food Bank of Santa Barbara County's emergency food initiative in response to the COVID-19 pandemic, has recently stopped food distribution on Tuesdays and began a weekly Thursdays-only distribution calendar, from 12-4 p.m. at Mission Santa Inez. Dog and cat food distribution occurs at the same location on Thursdays from 12-2 p.m.
Mayra R. Marquez, chief program officer, says the 10-11 a.m. Thursday biweekly food distribution at 260 Gonzales Drive in Los Alamos, remains unchanged.
Crews extinguish small fire at Hampton Inn
A small fire broke out inside a Santa Maria hotel room Tuesday morning, injuring one man and causing significant flooding from the sprinkler system, according to a spokesman.
Crews received an alert for a fire inside a second-story room of the Hampton Inn and Suites located at the corner of North Broadway and Preisker Lane shortly before 5 a.m., according to Santa Maria Deputy Fire Chief Todd Tuggle.
The blaze initially triggered a smoke alarm and was quickly followed by a water flow alarm, which is connected to the alarm company and alerted the Fire Department. The Department sent two engines, a truck and a battalion chief to the scene.
Fire crews halt 3-acre fire along Highway 101
Santa Barbara County Fire crews halted a small vegetation fire that broke out along Highway 101 just north of Buellton on Tuesday.
The fire, which was reported shortly after 1 p.m. along the southbound side of Highway 101, scorched three acres before forward progress was stopped, according to County Fire spokesman Capt. Daniel Bertucelli.
The fire spread to the center divider before it was eventually put out by crews.
Fire crews halt 3-acre fire along Highway 101
Player of the Decade: Toa Taua, Lavon Coleman, Caleb Thomas and Mike McCoy advance to regional semifinals
The Northern Santa Barbara County semifinals are set.
There was one minor upset in the first round as the rest went to chalk.
The Santa Maria Times is conducting its first-ever Player of the Decade poll and the first-round matchups were released last week. The sports staff at the Santa Maria Times, Lompoc Record and Santa Ynez Valley News polled area coaches to determine a list of nominees from San Luis Obispo and Santa Barbara counties.
Your daily look at late-breaking news, upcoming events and the stories that will be talked about today
5 things to know today
Chaotic protests prompt soul-searching in Portland, Oregon
5 things to know today
Tyra Banks waltzing in as new 'Dancing With the Stars' host
Sign up for our Crime & Courts newsletter
Get the latest in local public safety news with this weekly email.