Family, friends and co-workers of a Nipomo pharmacist killed June 5 in a head-on collision on Highway 154 are remembering him for his dry sense of humor, optimism, humility, deep conversations and devotion to those closest to him. 
Michael Kai Liu, 31, of Arroyo Grande, died after a Toyota truck veered into the path of his Hyundai Sonata shortly after 10:30 a.m. The truck's driver, 61-year-old Oscar Pereyra of Santa Barbara, was arrested on suspicion of driving under the influence, according to the California Highway Patrol. 
At the time of his death, Liu was a pharmacist at the Nipomo CVS, according to his district manager, Stephanie Moore, although he primarily worked at Arroyo Grande Community Hospital, where he was the pharmacy manager.
Liu joined CVS in 2013 after graduating from college and worked at several stores in Moore's district on the Central Coast, she said, adding that Liu was a team player and a leader who exemplified the company's vision of improving health. 
Moore said Liu developed a following among customers and co-workers. 
"He was a genuine person," Moore said. "He cared not just for patients but for co-workers, and colleagues admired him, too."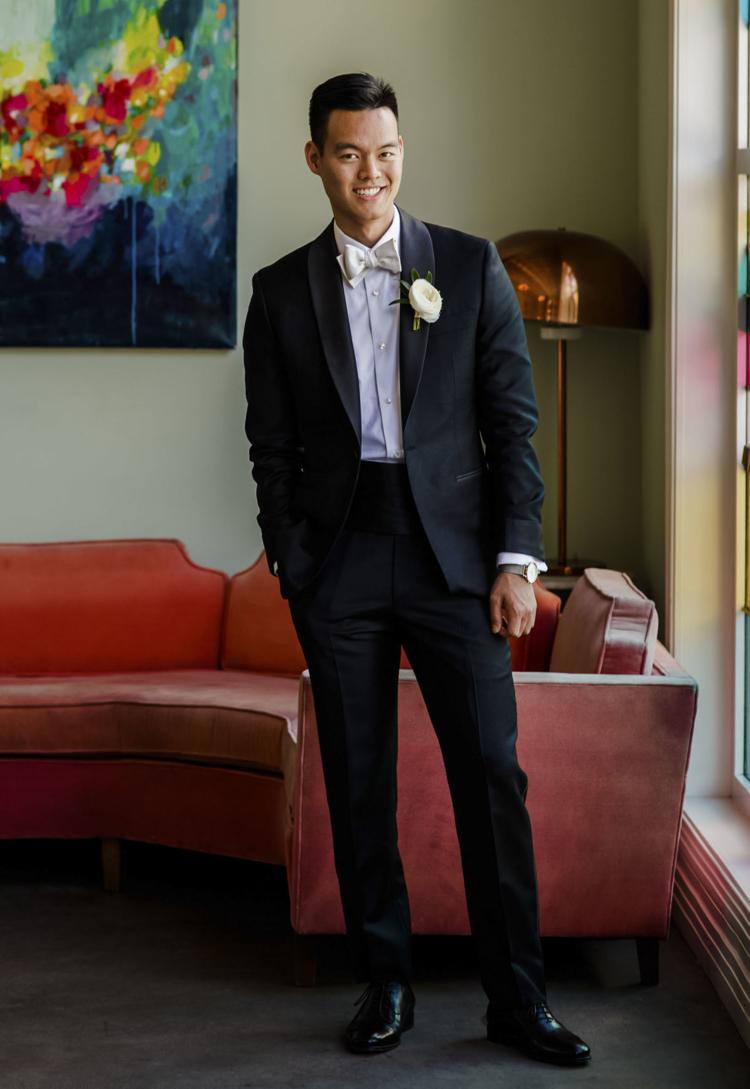 During CVS orientation in 2013, Liu met his wife, Lin Lin, 32, who's originally from Ohio and is also a local pharmacist. Dating a co-worker wasn't her style, although Liu's gregarious personality and a day of shopping together in Camarillo the following September "turned the needle" toward a relationship, she said. 
They became engaged in 2017 after Liu proposed to Lin while watching a lunar eclipse in Oregon. They married in 2018 and moved to a house in Arroyo Grande that July. Lin gave birth to their son, Levi, in 2019. 
Liu worked three jobs, Lin said, and was on his way home from a part-time job in Santa Barbara when the collision happened. 
"He's selfless, he's level-headed, he's always prepared and planning for the future," Lin said. "He always wanted to be the best in every aspect." 
Originally from Monrovia, Liu attended the University of Rhode Island on a full-ride scholarship, according to Dan Shears, 30, who befriended Liu during their freshman year.
Shears lived across the hall from Liu in the dorms and recalled a get-to-know-you session organized by a resident adviser when Liu was asked about his favorite TV show. His response? "Late-night infomercials."
"Mike had a full range of jokes, but the funniest to me were the slightly awkward, unexpected ones," Shears said. "That's what made it so much funnier."
Shears said Liu was a huge support in college and always had his back. 
"One thing I never got to do enough of was thank Mike," he said.
Shears and Lui, along with 30-year-old Mahran "Ron" Izoli and other friends graduated from the College of Pharmacy in 2013. 
In 2017, Izoli was struggling and Liu invited his friend to stay with him at his Atascadero apartment rent-free while Izoli got back on his feet. It's a gesture Izoli will never forget.
Their after-work conversations about religion, college memories, business ideas and anything else lasted for hours. 
"We were living in the middle of nowhere and it was the happiest time of my life," Izoli said. "I really wouldn't know where I'd be today without him."
A GoFundMe fundraiser was established by Liu's friends on June 7 to raise $30,000 for his wife and son. A funeral is scheduled for June 20 in San Luis Obispo. 
Sign up for our Crime & Courts newsletter
Get the latest in local public safety news with this weekly email.