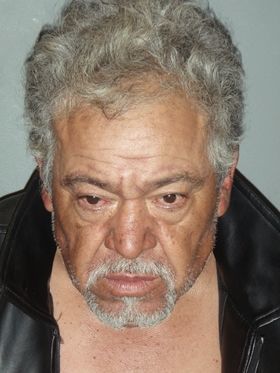 A man was arrested by Lompoc Police on Monday morning shortly after allegedly committing a sexual assault in the Santa Ynez Riverbed.
Rufino Vargas, 63, was initially detained by police for an outstanding warrant before officers learned about the alleged sexual assault, according to the Lompoc Police Department.
Lompoc Police officers had gone into the riverbed around 8:30 a.m. Monday on a special detail to contact people -- including Vargas -- who had begun to illegally move back into the riverbed, according to the Lompoc Police Department. Officers reported that other campers told police that Vargas had sexually assaulted a victim at one of the camps, outside the jurisdiction of the Lompoc Police Department, and the story was later confirmed by a witness and the victim.
The investigation is ongoing and anyone with additional information is encouraged by police to contact the Lompoc Police Department at 805-736-2341.
Up until last year, the Santa Ynez Riverbed had long been used as a campsite by many people in the Lompoc Valley who were otherwise homeless. 
In 2018, city officials, including those within the Lompoc Police Department and partnering agencies, led a massive cleanup of the riverbed. That effort, which cost the city about $500,000, involved removing all people and more than 462 tons of debris from the waterway.
City leaders have said they intend to continue monitoring the riverbed to ensure that people do not move back in.
Willis Jacobson covers the city of Lompoc for Lee Central Coast Newspapers. Follow him on Twitter @WJacobsonLR.
Sign up for our Crime & Courts newsletter
Get the latest in local public safety news with this weekly email.