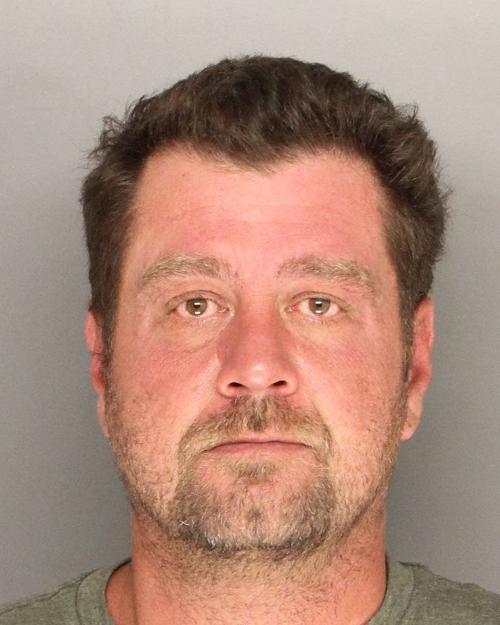 A Lompoc couple was sentenced Wednesday in a white collar case that collectively defrauded dozens of victims out of more than $500,000, court records show. 
Anthony and Heather Robinson appeared before Santa Maria Superior Court Judge Patricia Kelly, who handed down sentences to the couple for their roles in various construction and property investment schemes. 
Anthony Robinson, 45, received one year in county jail and five years probation on nine felony charges that include conspiracy to commit a crime, three counts of grand theft by false pretenses, securities fraud, procuring false instrument for record; and two enhancements that include aggravated white collar crime in excess of $500,000. 
At sentencing, Robinson already had 224 days of credit for time served and is scheduled to be released on March 11, records show. 
Kelly also gave five years of probation to Heather Robinson, 47, a co-defendant who pleaded guilty to conspiracy to commit a crime and engaging in a fraudulent scheme.
Additionally, the Robinsons were ordered to pay restitution to victims and not have any contact with each other, said County Deputy District Attorney Casey Nelson, who prosecuted the case.
The Robinsons pleaded guilty in court on Dec. 11 after striking a plea deal with prosecutors. 
The pair was arrested on June 28, 2018 after what county probation officials described as a "complicated case" involving the Robinsons shuffling money between various projects, according to a presentencing report obtained by the Times.
Investigators became aware of the Robinsons in July 2016 as the result of a Contractors State License Board complaint regarding work on a victim's house that left the property uninhabitable, according to the report. 
More people subsequently came forward, warning investigators that the Robinsons were victimizing the community through various scams. 
In one of them, victims entered into a partnership with the Robinsons to "flip houses," or refurbish properties and sell them at a profit.
The victims later discovered that the Robinsons paid for their share of the investment using money from two $100,000 loans obtained by using the properties as collateral.
Additionally, according to the report, investigators said Anthony Robinson  posed as a contractor while offering to perform construction services, but never had a license and instead provided victims with one that belonged to someone else. 
"I would have never done any of this if I didn't think I had a license," he reportedly told investigators.
He was arrested for a second time in September 2019 on a grand theft charge related to another construction scheme. 
Between the two cases, investigators determined that the Robinsons scammed at least two dozen individuals, including Orcutt restaurant Trattoria Uliveto and Santa Maria attorney Michael B. Clayton. 
Restitution has yet to be determined due to the high number of victims and anticipated claims, according to the report. 
COLLECTION: Most Wanted in Santa Barbara County
Sign up for our Crime & Courts newsletter
Get the latest in local public safety news with this weekly email.