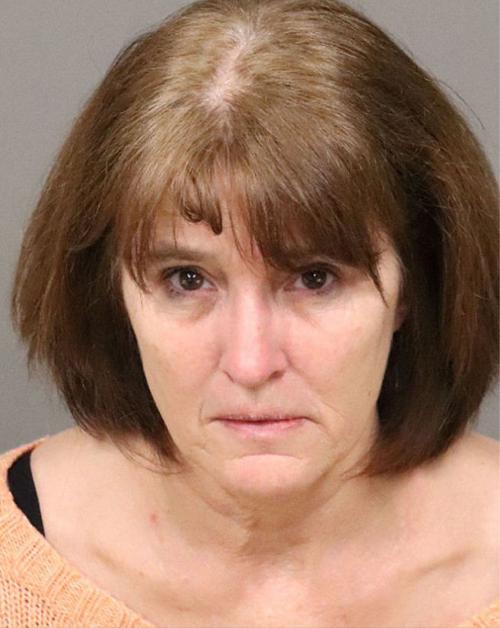 A Central Coast bookkeeper pleaded not guilty Monday after she was arrested and charged with embezzling more than $5 million from two south San Luis Obispo County agricultural businesses for more than a decade.
Ginger Lee Mankins, 55, of Pismo Beach, is charged with 15 felony counts of grand theft by embezzlement and 10 enhancements related to her time as a bookkeeper for B&D Farms and Rick Machado Livestock, according to San Luis Obispo County District Attorney Dan Dow. 
Mankins was arrested Thursday after a nine-month police investigation and booked into San Luis Obispo County Jail. Her bail has been set at $330,000. 
A Lompoc couple was sentenced Wednesday in a white collar case that collectively defrauded dozens of victims out of more than $500,000, court records show.
The alleged embezzlement spanned more than a decade, including theft from Machado Livestock from May 2007 to February 2018 and B&D Farms from August 2012 to December 2019. 
You have free articles remaining.
Dow said Mankins exploited her trusted position as a bookkeeper with the two companies to get access to the money and conceal her theft. 
Mankin reportedly funneled the money into several accounts, including one for Wapita Inc., an Arroyo Grande-based company that she owns, and used it to pay Wells Fargo and American Express credit cards, according to the complaint. 
In some instances, Mankins transferred the stolen funds between accounts owned by Machado and B&D owner Gary Mckinsey, the complaint alleges. 
A Nipomo woman on Tuesday was sentenced to 90 days in San Luis Obispo County Jail and ordered to pay more than $11,800 in restitution for embe…
Mankins' alleged theft went undetected for more than a decade until it was discovered by Machado and Mckinsey around March 2018. 
The case was investigated by the San Luis Obispo County District Attorney's Office Bureau of Investigations with the aid of the Arroyo Grande Police Department and is being prosecuted by Deputy District Attorney Michael Frye of the District Attorney's Major Fraud/Public Integrity Unit.
Mankin is scheduled to appear for an arraignment at 8:27 a.m. Feb. 14 in Department 1 of the San Luis Obispo County Superior Court.