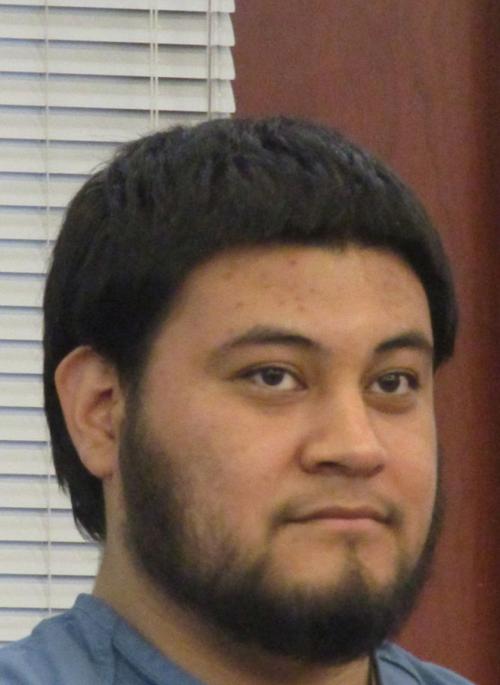 At the preliminary hearing, it was the penalty enhancement of stalking after a restraining order that was discussed, but the charge wasn't held at the hearing. 
"It's not uncommon to prove different crimes as evidence comes out," Nudson said. 
A Santa Maria Superior Court judge on Wednesday denied a request from prosecutors to consolidate two cases involving the Lompoc man accused of…
After the hearing, prosecutors filed a separate case against Fernandez that included the stalking enhancement. 
In August, Judge John McGregor denied a request by the prosecution to combine the stalking case with Fernandez' murder case. 
The evidence presented at the preliminary hearing supported a regular felony stalking charge, Nudson said, but it was an "oversight" that the charge wasn't held. 
Jeremy Lessem, Fernandez' attorney, countered on Wednesday that the court doesn't have an obligation to reconsider a request that was never made, stating that the failure to make a request was a "fatal error" on the prosecution's part. 
You have free articles remaining.
"It's your obligation as the trier of fact in your hearing to say that I have a duty to look into this and see if there's something else that may be here besides what you charged in your one count complaint," Lessem said. 
A Santa Maria Superior Court judge continued the arraignment for murder suspect Jorge Tovar Fernandez, whose attorney asked for additional time to have her client dressed out to honor a media request to photograph in the courtroom. 
Nudson said even though the enhancement wasn't found at the preliminary hearing, the court should have considered the underlying offense since Fernandez allegedly had two contacts with Erwin after the restraining order was in effect. 
McGregor said that there has to be a legal error if no request was made on the regular felony stalking charge. 
"Doesn't that in essence put the court in the position of being the charging authority, something that would really be in the province of the district attorney's office rather than the court?" McGregor asked. "To me that seems to somewhat cross over the separation of powers." 
McGregor denied the request on that basis, stating that the failure to make the request involved no legal error.
A man accused of fatally shooting his ex-girlfriend in the early morning hours of Easter Sunday 2017 will stand trial for murder, a Santa Mari…
Because the judge denied the request to add the regular stalking charge, the separate case is effectively over. 
The District Attorney's office filed to add the stalking to Fernandez' murder case, but it's considered a "wobbler," meaning that the judge has the power to reduce it to a misdemeanor for the purposes of sentencing. 
Fernandez is scheduled to reappear at 8:30 a.m. Jan. 24 in Department 8 of Santa Maria Superior Court.