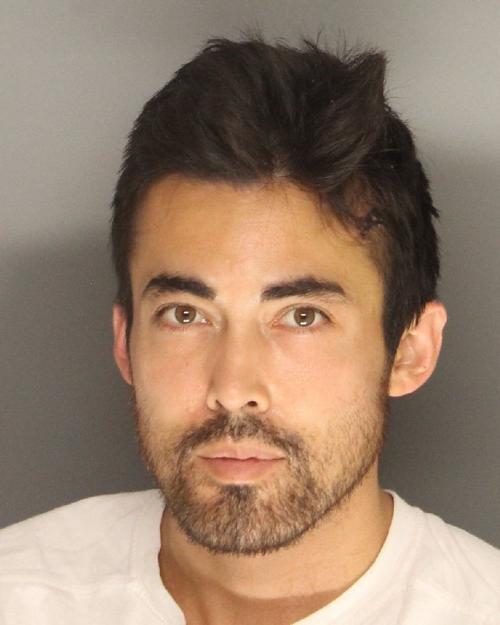 A Santa Barbara man charged in the deaths of a Solvang mother and her two children in a fiery car wreck on Highway 154 pleaded not guilty to their murders Wednesday, according to a Santa Barbara County District Attorney's Office spokeswoman. 
John Roderick Dungan, 28, appeared in court Wednesday morning before Santa Barbara County Superior Court Judge Cliff Anderson to enter his plea.
Dungan is charged with three counts of murder for the deaths of 34-year-old Rebecca Vanessa Goss Bley and her children, 2-year-old Lucienne Bley Gleason and 4-month-old Desmond Bley Gleason. Bley and her two children were killed in a three-car collision near the Cold Spring Bridge on Oct. 25. 
Additionally, Dungan is charged with an enhancement of committing a felony while released from custody on a prior offense. 
You have free articles remaining.
California Highway Patrol officials in Santa Barbara said the suspect accused of killing three in an Oct. 25 fiery crash on Highway 154 was denied bail. 
Dungan still has an unresolved case from March in which he is charged with stalking, having a concealed firearm inside of a vehicle and a large capacity magazine-related charge. 
Dungan is accused of intentionally slamming his 2014 Chevrolet Camaro into Bley's 2013 Chevy Volt, according to Cmdr. Cindy Ponce of the Santa Barbara California Highway Patrol, who added that the case is still under investigation.
He was hospitalized for serious injuries he sustained in the crash but has since recovered and is in custody at the Santa Barbara County Jail on no bail. 
Dungan is scheduled to reappear before Santa Barbara County Superior Court Judge Thomas Adams on Jan. 31, 2020, for a preliminary hearing setting.