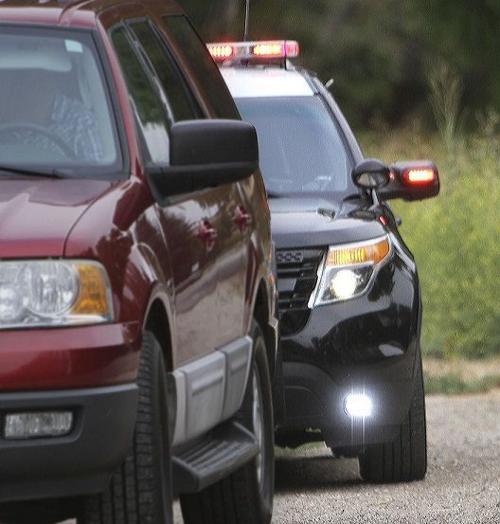 California Highway Patrol's Coastal Division will have all available officers patrolling Highway 101 in a maximum enforcement corridor operation Wednesday, a CHP spokesman said.
Although officers and supervisors will be educating motorists and enforcing traffic safety laws throughout the division, efforts will be concentrated on Highway 101, where officers will be on the lookout for unsafe driving, including seat belt violations, excessive speed, distracted driving and signs of impairment.
Thanksgiving weekend is one of the busiest travel times in the country, and the day before Thanksgiving has traditionally been the busiest travel day of the holiday period, said Officer Shannan Sams from the CHP's Santa Barbara Area Office.
The CHP's Coastal Division stretches more than 300 miles along the Highway 101 corridor from the Hollister-Gilroy area to Moorpark and includes 11 CHP area patrol offices.
On the day before Thanksgiving last year, Coastal Division officers responded to 52 traffic collisions, including seven with injuries and one involving an intoxicated driver.
Sams said the Coastal Division will be working hard to ensure the number of crashes do not increase this year.
"The mission of the California Highway Patrol is to provide the highest level of safety, service and security with the primary goal of protecting and saving lives," said Coastal Division Chief L.D. Maples.
"This year, we are all dealing with the impacts of the coronavirus pandemic," Maples said. "So, first, be mindful of public health guidelines. For those who chose to travel, you can help us out on the roadways; be respectful to fellow drivers; do not speed; wear your seat belts; and do not drive while distracted or intoxicated."
Sign up for our Crime & Courts newsletter
Get the latest in local public safety news with this weekly email.