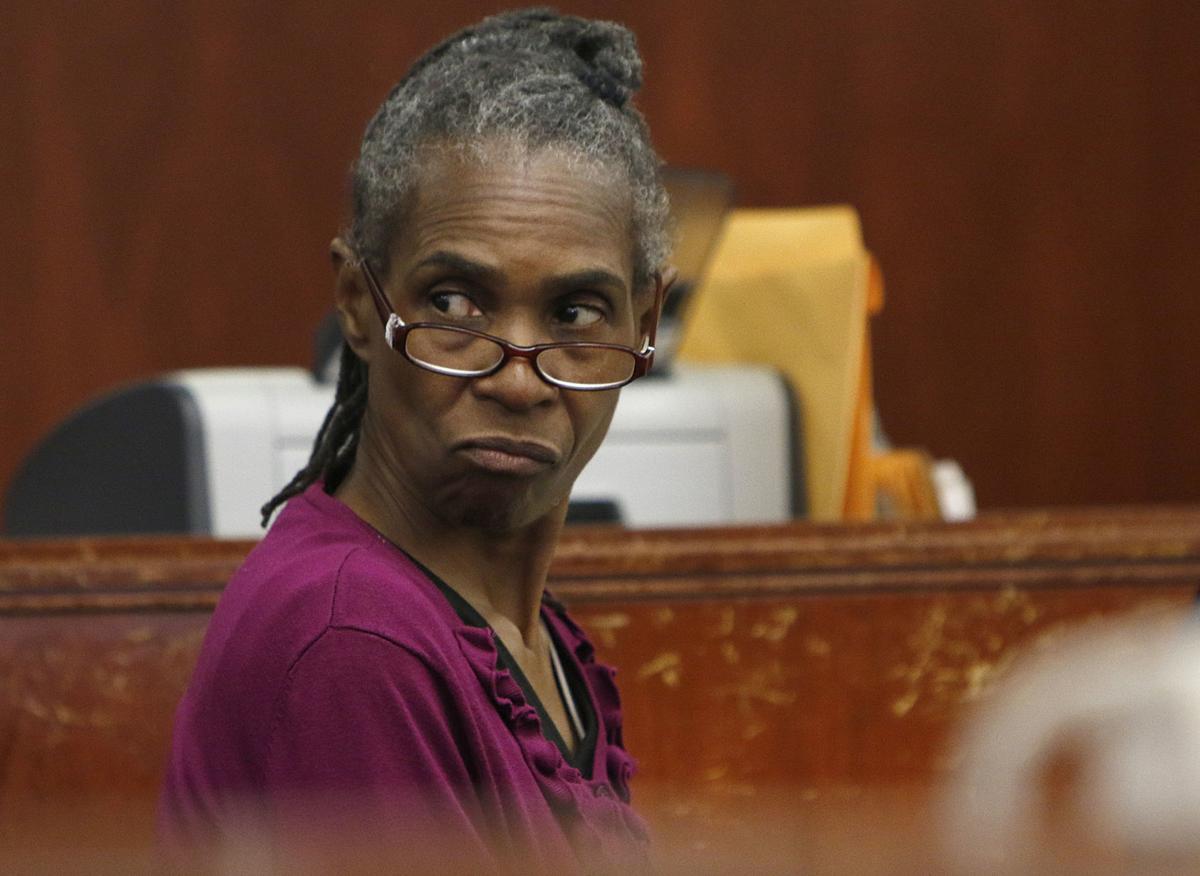 In a civil complaint filed Nov. 14 in Santa Barbara County Superior Court, Wanda Nelson alleges malicious prosecution, false imprisonment and other accusations against Deputy District Attorney Cynthia Gresser and Santa Barbara County Sheriff's Office deputies Charlie Bosma and Matthew Fenske, who Nelson accuses of making her a scapegoat in the death of 52-year-old Heidi Good in March 2013.
Additionally, Nelson accuses Gresser, Fenske, and Bosma of intentional infliction of emotional distress, negligence, false imprisonment and arrest, and civil rights violations. She is seeking unspecified damages. 
Sheriff's Office spokeswoman Raquel Zick could not comment due to active litigation in the case.
A District Attorney's Office spokeswoman didn't immediately respond to request for comment Tuesday. 
In 2013, Heidi Good was completely incapacitated by ALS, or amyotrophic lateral sclerosis, also known as Lou Gehrig's disease. She required round-the-clock care and depended on a ventilator to breathe. Nelson was hired as a home health aide by Heidi Good, who also received help from her mother, Marjorie Good.
On March 25, 2013, Heidi Good instructed Nelson to go to Rite Aid to pick up a prescription. Nelson returned to find Heidi Good's ventilator alarm sounding off and immediately ran to her room.
A state appeals court panel has overturned the factual innocence finding for a caregiver linked to the March 2013 death of a Solvang ALS patie…
Sheriff's deputies and emergency personnel responded to the home, where Heidi Good was pronounced dead.
Nelson relocated to New York City to recover from breast cancer, according to her attorney Nichelle Jones, but was arrested and spent three days at Rikers Island Jail before being extradited to Santa Barbara County to face a first-degree murder indictment. 
Nelson was subsequently found not guilty of murder, although a jury convicted her of a lesser charge, involuntary manslaughter, for which she was ordered to serve five years of probation and pay more than $16,000 in restitution.
Three years after being indicted for the murder of a Solvang woman who suffered from Lou Gehrig's disease and two years after being sentenced …
You have free articles remaining.
An appeals court overturned Nelson's involuntary manslaughter conviction on Nov. 6, 2017, because there wasn't enough evidence, according to Jones.
Marjorie Good also was indicted, but a mistrial was declared and the District Attorney's Office declined to retry her case.
According to the lawsuit, Nelson accuses Gresser of conspiring with Bosma and Fenske to "fabricate and exclude evidence in an effort to 'invent' probable cause that would lead to Nelson's arrest," including the coaching of witnesses to provide false evidence. 
Dr. Robert Anthony, of the Santa Barbara County Sheriff-Coroner's Office, examined Heidi Good's body and indicated in the autopsy report that cause of death was unknown. Deputy Jose Alvarez also was present at the examination, according to the lawsuit.
The lawsuit claims Bosma and Fenske coerced Alvarez to state on Heidi Good's death certificate that her ventilator was "tampered with," leading to a death of asphyxiation, even though it was known that her ventilator occasionally came loose without intervention.
Another doctor, Dr. Dean Hawley, was retained as an expert by the prosecution in the preparation of the autopsy report, according to the lawsuit. 
Nelson accuses Gresser, Bosma and Fenske of providing "false and incompetent" investigations to Hawley, leading him to testify that Heidi Good was poisoned with a lethal dose of alcohol, even though the refrigerator housing her remains malfunctioned and the alcohol found in her system was a result of natural decomposition.
Two years after being sentenced for the death of an ALS patient from Solvang, caretaker Wanda Nelson's case was officially dismissed Tuesday, …
Hawley's initial opinion was that if the cause of death was the disconnection of the ventilator hose alone, there could be no homicide, the lawsuit alleged. 
Anthony's testimony was deliberately excluded, even though it would have contradicted Hawley's, Nelson alleges, claiming that Gresser intentionally failed to cross-examine Hawley about the inconsistencies between his and the other doctor's finding.
It is also alleged that the defendants ignored email evidence that Steve Swiacki, Heidi Good's husband, disagreed with his wife taking antibiotics that prolonged her life.
Nelson, who is African-American, originally filed her complaint in federal court in December 2018 and alleged that race was a factor in violating her civil rights, Jones said, but a judge found no cause of action. Jones added that she is appealing that ruling.
The case is scheduled for a case management conference at 8:30 a.m. March 16, 2020, in Department 5 of the Anacapa Division of the Santa Barbara County Superior Court.