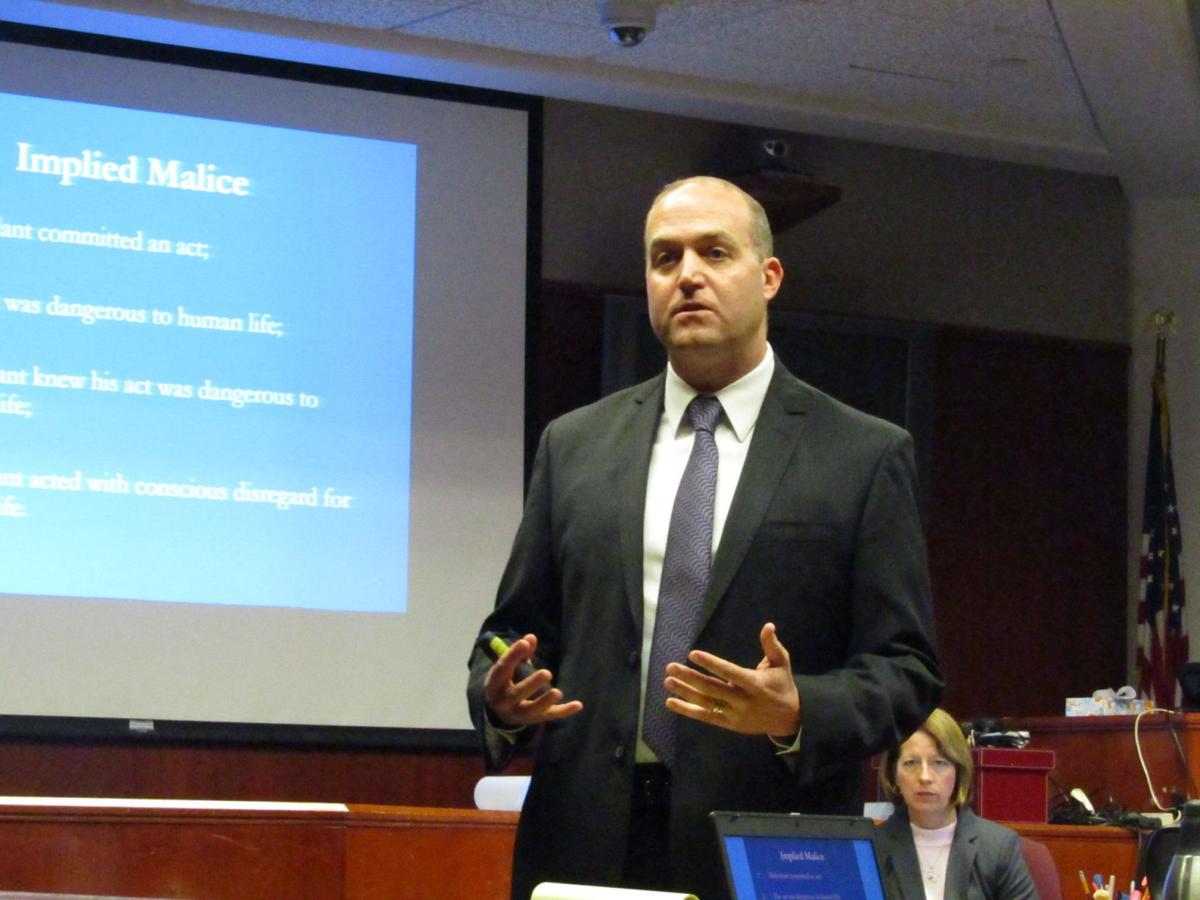 The Santa Maria courtroom where the Selina Bustos murder trial was held was packed Wednesday with families and friends wearing purple shirts a…
One of his first jobs following law school was as a prosecutor with Contra Costa County, Dudley said, before he joined the Santa Barbara County District Attorney's Office in 2006.
He took on some of the most significant cases of his time, Dudley said, including those involving gangs, child-torture, sexual assault and murder.
One notable case was that of Arturo Herrera, who was convicted of murder in 2017 for bludgeoning his younger brother Enrique while he slept.
According to Chief Deputy District Attorney Cynthia Gresser, Jebens did an "exceptional" and "excellent" job working with Santa Barbara County Sheriff's Office detectives throughout the investigation to strengthen the case and subsequently presenting the evidence to secure a conviction.
Jebens was dedicated to ensuring justice for victims, including Selina Bustos, who was killed by her ex-boyfriend, Eduardo Robles, in 2012.
His "unwavering commitment" to the memory of Bustos resulted in Robles' murder conviction, Gresser said.
Arturo Herrera was sentenced to 26 years to life in state prison Dec. 6 after being convicted for murdering his younger brother last year in L…
"He cared so deeply about the crime victims that he met with that he didn't want to disappoint them," Dudley said.
You have free articles remaining.
Despite the horrific nature of the crimes, Dudley said Jebens maintained a strong belief in fundamental fairness in the criminal justice system.
Jebens gained the respect of younger district attorneys, Dudley said, and his charismatic leadership ultimately earned him the position of supervisor of the District Attorney's Office in Lompoc.
Even after his cancer diagnosis, Dudley said, Jebens continued to come to the office and remained in constant communication with his employees. Colleagues drove him to the office when he couldn't, she added.
After his diagnosis Jebens tried every treatment in the book, including chemotherapy, radiation and experimental ones, Dudley said.
"He wanted to live," she said. "He wanted to survive all of this."
Dudley and her office continued to be heavily involved in Jebens' life before he died. During the holidays, several other district attorneys helped his family decorate their home, she said.
A Santa Maria man who was convicted of sexually assaulting his niece in March lost his bid for a new trial Tuesday and was sentenced to 45 yea…
Having experienced her husband's cancer diagnosis, Dudley said she understood exactly what the Jebens family was going through.
"His biggest concern was his wife and children," Dudley said. "He wanted to know and I kept reassuring him that we were going to continue to be in their lives."
The day Dudley learned of Jebens' death, she and her chief investigator drove to Lompoc to ask the judge to delay opening the courtroom until later that morning so she could break the news to her staff.
Dudley then drove to Santa Maria and asked the judges there to delay courtroom openings until the afternoon session started. 
The news hit his colleagues hard, according to Dudley, who described the feeling as like a truck that drove through the office.
The loss was particularly difficult for Dudley, she said, because she still felt the pain from the deaths of her mother, Norma Allerhand, on Dec. 29 and her husband, John, who died from cancer last March at the age of 72.
Everyone shared the pain of Jebens' death, Dudley said, but that was soon followed by sharing stories of his life and the impact he had on others.
"That's what my office does," Dudley said. "We come together [and] say very hard things. Having that face time with everybody was good for me and good for them."