Royal security detail was a specialized duty given to Thome and other members of the mounted unit who now patrol county beaches on the weekends to ensure safety as more public spaces open after months of coronavirus pandemic lockdown.
"Horseback patrol has opened up a lot of experiences, personally. I get to be a part of things people normally don't get to be a part of," Thome said. 
While the mounted unit is a collateral duty, it's much more for Thome, who is also coping with the effects of the pandemic. 
"[Horses are] one of my go-tos for maintaining my own mental health," Thome said. "It's very special to me to have that partnership at work, also."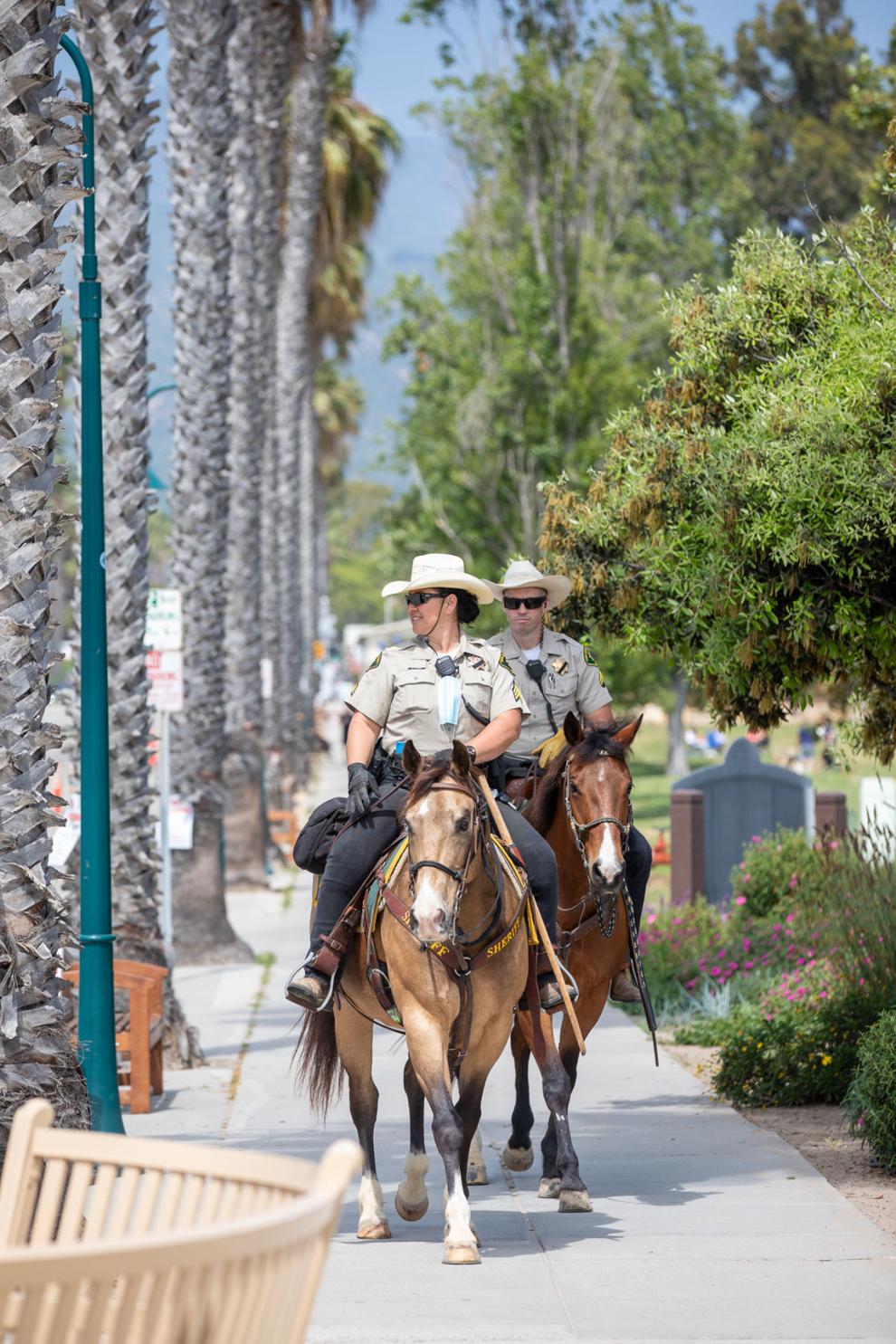 Thome patrols South County beaches on her 7-year-old quarterhorse Rowan, alongside another deputy, checking for large crowds in parking lots and on the sand while educating beachgoers about health guidelines.
Over the course of her 10-hour shift, Thome also documents the crowds by taking pictures for local officials, who decide to keep the beaches open or not. 
Thome's relationship with horses goes back to when she learned how to ride at age 5. She grew up with horses and knew it was her calling. 
During her childhood, Thome met several police officers who ultimately influenced her to join the Sheriff's Office in 2006.
She now works at the Santa Maria substation, spending her weekdays on patrol with a tight-knit group of deputies, several of whom became infected with the coronavirus but have since recovered. 
Thome also responds to death and medical calls, which come with potential contamination, and takes extra steps to protect her young daughter from the virus. 
While she intended to join the mounted unit from the start, Thome wasn't allowed to join until she completed her one-year probationary period.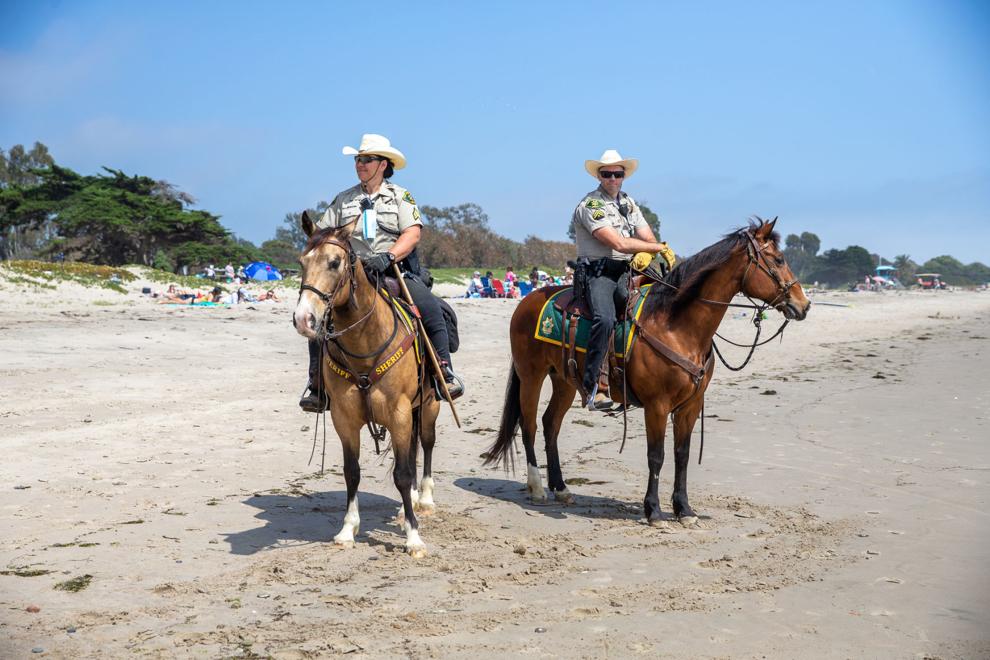 The assignment was a natural fit, given her affinity for horses. 
Outside of the substation, Thome spends up to 20 hours each week at the Santa Ynez Valley Equestrian Center, where she cares for her three horses and helps maintain the facility.
Her visits to the center prove to be a therapeutic escape from her weekly work at the substation, she said. 
Thome hopes the pandemic will earn more trust for sheriff's officials, who have not taken a heavy-handed approach to patrolling but, instead, have sought to educate the public. 
Overall, she said beachgoers have respected health guidelines.  
"It has been a really good vibe," Thome said. 
Photos: Sheriff's sergeant surveys on horseback during pandemic
050920 Dep Thome mounted patrol 06.jpg
Updated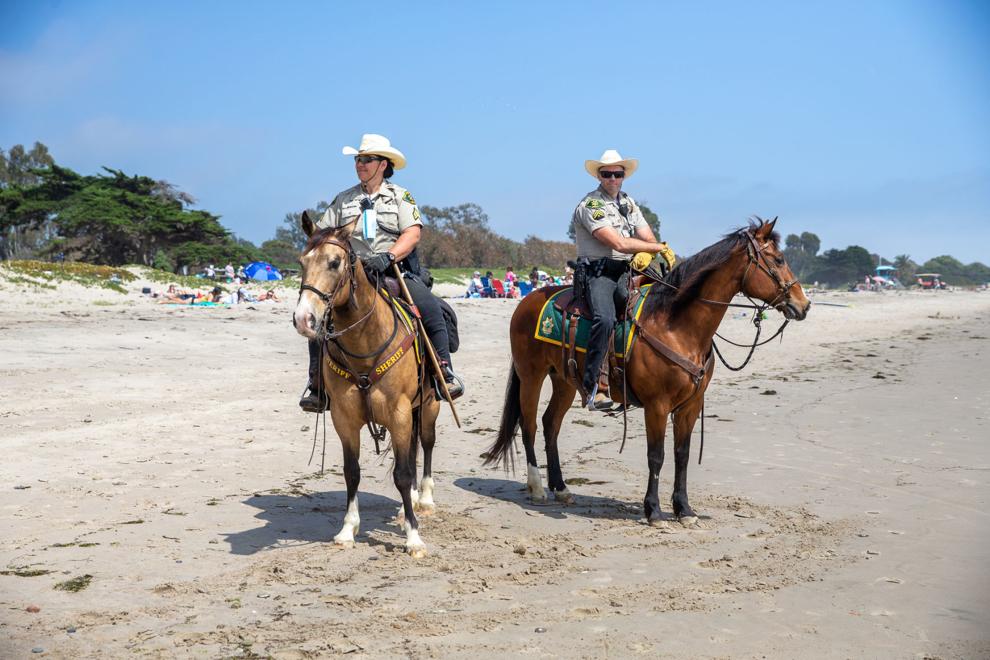 050920 Dep Thome mounted patrol 05.jpg
Updated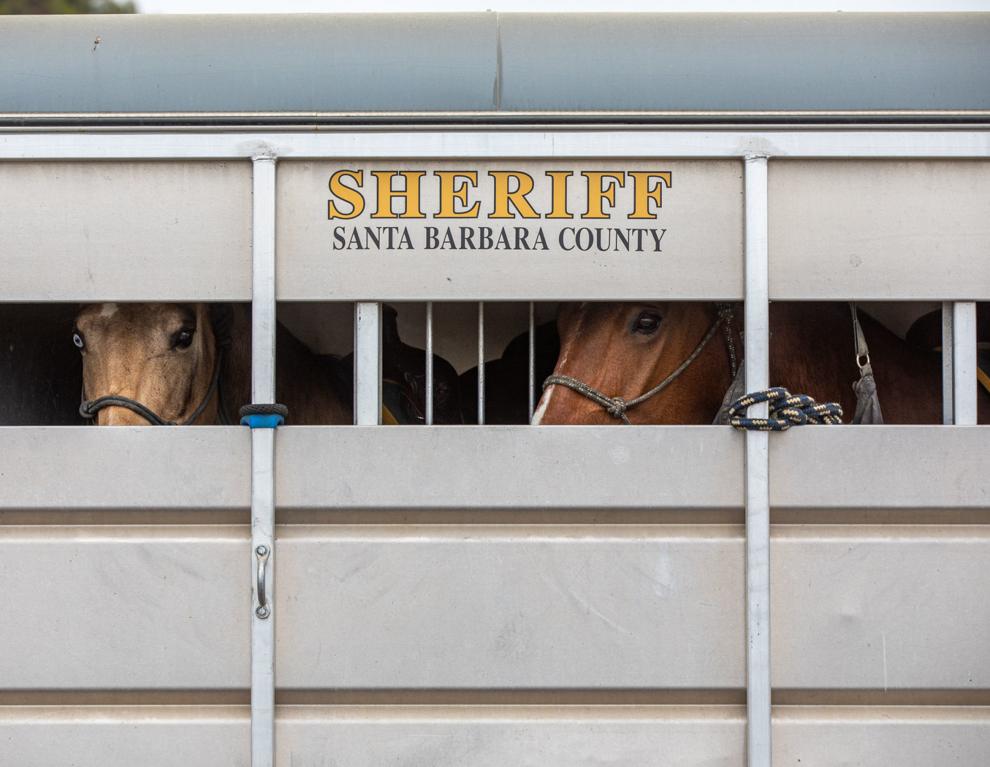 050920 Dep Thome mounted patrol 04.jpg
Updated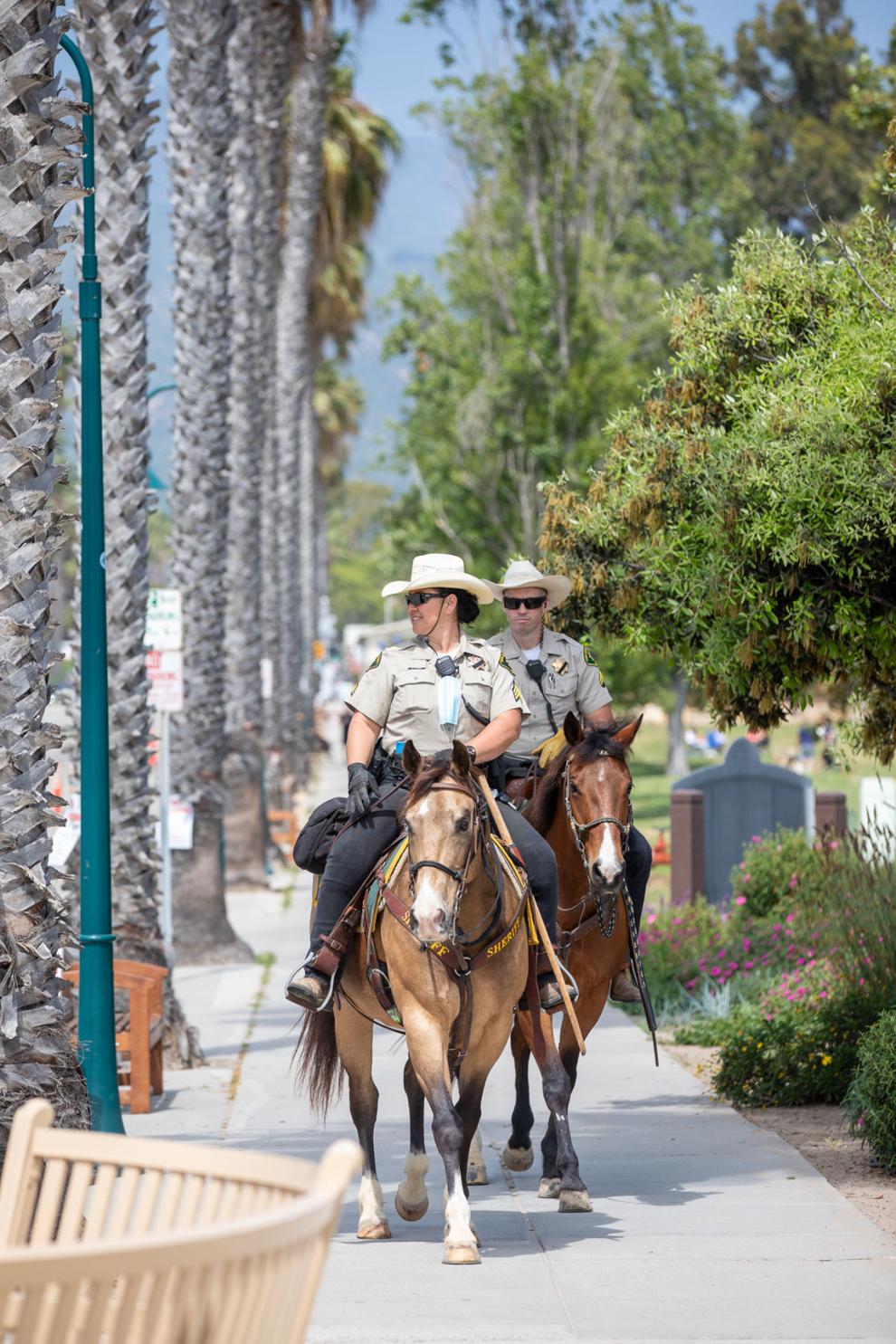 050920 Dep Thome mounted patrol 03.jpg
Updated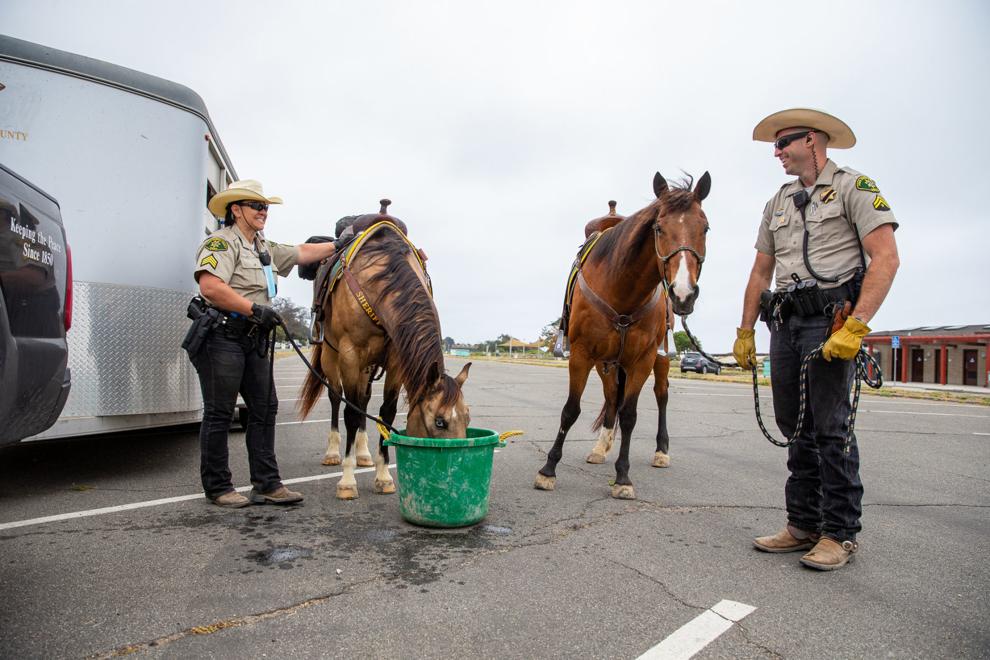 050920 Dep Thome mounted patrol 02.jpg
Updated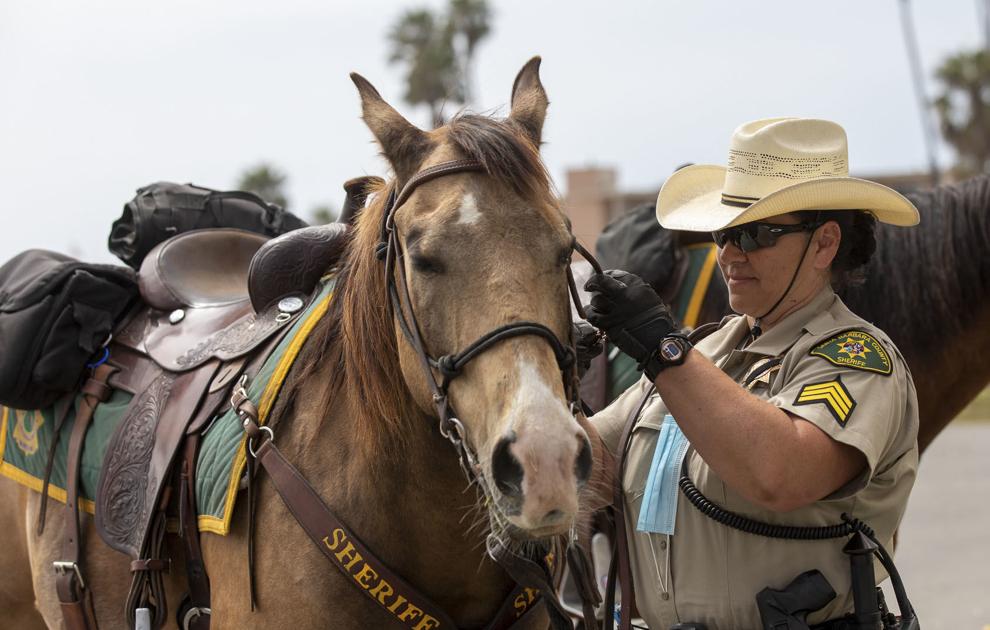 050920 Dep Thome mounted patrol 01.jpg
Updated