Reports of domestic violence in Santa Barbara County have dropped in the weeks following a statewide stay-at-home order, prompting concern on …
A Santa Maria man was arrested Thursday on robbery and assault charges after a victim was allegedly stabbed during a robbery on North McClella…
The following is taken from the Santa Maria Police Department's calls-for-service log and the Santa Barbara County Sheriff's Office daily arre…
The San Luis Obispo County Sheriff's Department is warning the public about a phone scam reported by a number of residents throughout the coun…
Fourteen inmates at Lompoc federal prison have tested positive for COVID-19, a Bureau of Prisons official confirmed on Friday.
After four Santa Barbara County Sheriff's patrol deputies tested positive for COVID-19 in March, the department has taken numerous extra steps…
These are recent reports of missing children made to local law enforcement. If you think you have seen a missing child, contact the National C…
The Santa Barbara County Public Defender's Office on Monday filed a challenge to the Superior Court's current policy of barring release hearin…
A social media threat against Allan Hancock College was investigated Thursday by Santa Maria Police, who determined it was posted by a local j…
This is a list of the top active warrants put out by the Santa Barbara County Sheriff's office as of March 26, 2020.
A Lompoc man on Tuesday was charged in connection to the March 25 murder of an 18-year-old woman after he allegedly tried to tamper with evide…
A Lompoc man was arrested Monday after he allegedly robbed a female victim at knifepoint on North H Street.
Daniel Diaz Salazar, 18, was booked Tuesday on felony charges of attempted murder and participating in a criminal street gang. 
Two Santa Barbara County Sheriff's police officers, including a custody deputy, tested positive for COVID-19 and are recovering at home days a…
A small group of Danielle Murillo's family members gathered in the parking lot of CVS in Orcutt on Sunday night for some face time and to take…
Two Santa Barbara County Sheriff's deputies, including one from Santa Maria, who rode together in a patrol vehicle earlier in March later test…
Brenden Michael Terry, 20, is accused of shooting and killing 18-year-old Sarah Stoffle. Terry was initially arrested by officers with the Lom…
The following is taken from the Santa Maria Police Department's calls-for-service log and the Santa Barbara County Sheriff's Office daily arre…
Paper bags of food were arranged via assembly line at a Santa Maria food bank warehouse on Friday by volunteers and members of the National Gu…
These are recent reports of missing children made to local law enforcement. If you think you have seen a missing child, contact the National C…

Miracle-Ear Hearing Aid Center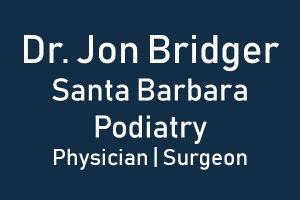 Dr. Jon Bridger - Santa Barbara Podiatry
The number of jail inmates, as well as bookings and calls for service, have dropped in Santa Barbara County while calls for domestic disturban…
Brenden Michael Terry, 20, was apprehended by officers with the Lompoc Police Department on Wednesday and charged with murder. Terry's girlfri…
A request for National Guard troops was placed by Santa Barbara County Foodbank officials, who now seek help as the demand for food has surged…
A Lompoc judge on March 13 continued the preliminary hearing for a man accused of killing 15-year-old Erik Vargas, but not before police witne…
The officer-involved shooting of a former Santa Barbara County Sheriff's custody deputy and triple homicide suspect who was killed during a vi…
Essential services at the Santa Barbara County Probation Department are still being conducted, such as compliance checks, even as staff have i…
A man was arrested Saturday on felony charges after an alleged assault in Solvang hospitalized one person with serious injuries, said Santa Ba…