After the first case of COVID-19 was confirmed in California in January 2020, the virus spread rapidly, and on March 19 the Department of Public Health issued mandatory stay-at-home orders.
As businesses closed their doors, manufacturing ground to a halt, deliveries nearly ceased, store shelves quickly emptied of necessities and employees were laid off. Individuals and families suddenly found themselves without income to pay bills and, worst of all, buy food.
That impact was felt at the Foodbank of Santa Barbara County, where the number of people seeking food assistance quickly escalated to unprecedented levels, spokeswoman Judith Smith-Meyer said.
Foodbank staff had been working on a disaster feeding plan since the back-to-back disasters of the Thomas fire and subsequent debris flow in Montecito, but the pandemic introduced new elements of health safety that had to be dealt with.
"We put our heads together, using lessons learned from the Thomas [fire] disasters, and mounted a creative, strategic response based on strong relationships and providing food at or near where people live," said Erik Talkin, chief executive officer for the Foodbank.
"Our COVID response has endured and evolved over the course of a highly volatile year, proving how scalable and adaptable the [disaster feeding] plan is," he added.
The need for food
Smith-Meyer said it soon became apparent the amount of food needed could be double the normal annual distribution.
In fact, between March 9, 2020, and March 8, 2021, the Foodbank distributed more than 19.5 million pounds of food.
During the same period from 2019 to 2020, the total was just over 9.7 million pounds.
Santa Ynez Valley and Los Alamos registered the greatest increase in need. From March 2019 to March 2020, the Foodbank distributed 332,000 pounds of food in those areas.
But from March 2020 to March 2021, the demand jumped to just over 1.4 million pounds.
In Santa Maria from March 9, 2019, to March 8, 2020, the Foodbank delivered almost 4.7 million pounds of food.
That amount essentially doubled during the same period of 2020 to 2021, when just under 8 million pounds of food were distributed to area residents.
Lompoc saw a smaller percentage increase. The Foodbank distributed a little more than 1.5 million pounds to Lompoc residents during the March-to-March period the previous year.
During the same period last year, the total rose to almost 2.2 million pounds.
Smith-Meyer didn't know exactly why the demand in Santa Ynez Valley and Los Alamos increased so much, but she saw a similar phenomenon in Carpinteria, where the demand for food spiked 1,400%.
She speculated that areas relying heavily on the tourism and hospitality industries may have taken a bigger hit in unemployment as hotels, restaurants and other related businesses closed their doors.
The Foodbank was able to procure the amount of food necessary through increased direct donations from growers, bakers, markets and distributors and by buying it using additional money contributed by individuals and corporations.
"Our ag partners locally have been super generous," Smith-Meyer said, noting well over half the fresh produce the Foodbank distributes comes from local agricultural operations. "We couldn't do this without our local growers and shipping partners."
She said "the community really stepped up" to help financially, too, with small donations coming from ordinary citizens, large gifts bestowed by corporations and a few individuals contributing $100,000 to help purchase food.
"They have been critical in helping us purchase a lot of the food we need," Smith-Meyer said. "Every donation from $5 to $500 … made that possible."
Meeting the demand
Doubling the food supply was only one of the logistical problems the Foodbank faced. It also needed people, so paid staff was increased by 15%.
Thousands of volunteers were recruited and during the year put in more than 27,000 hours in 15,000 shifts.
Two additional warehouses were leased, refrigerated trailers were added and more trucks were purchased using some "extremely large grants," Smith-Meyer said.
Within a month, the Foodbank set up Safe Access to Food for Everyone, or SAFE, Food Net of than 50 certified distribution sites throughout the county so people could safely obtain food near where they lived
A home-delivery service was launched to bring food to low-income seniors in the Brown Bag program, and as of March, a total of 60,000 home deliveries had been made.
A new program to distribute food directly to farmworkers was also launched in Santa Maria and Guadalupe. Food Access for Farmworkers has now provided over 200,000 pounds of food to more than 4,800 individuals.
The need continues
While some officials believe they see light at the end of the pandemic tunnel, others fear another surge could be on the way as restrictions are loosened in California and throughout the nation.
Regardless of when COVID-19 is finally brought under control, based on experience from previous economic crises Smith-Meyer sees a long road for people to travel before they leave hunger country.
"With the 2018 economic tank, it took 18 to 24 months before people got back on their feet," she said.
Smith-Meyer said people will be dealing with deferred rents and utility bills as well as other missed payments, and when there are bills that must be paid, food is the last thing most people think about spending money on.
"It's going to be a long time before food is not an emergency," she said.
Photos: Hancock College, Foodbank increase food distributions to help families this holiday
112420-smt-news-hancock-turkey-001
Updated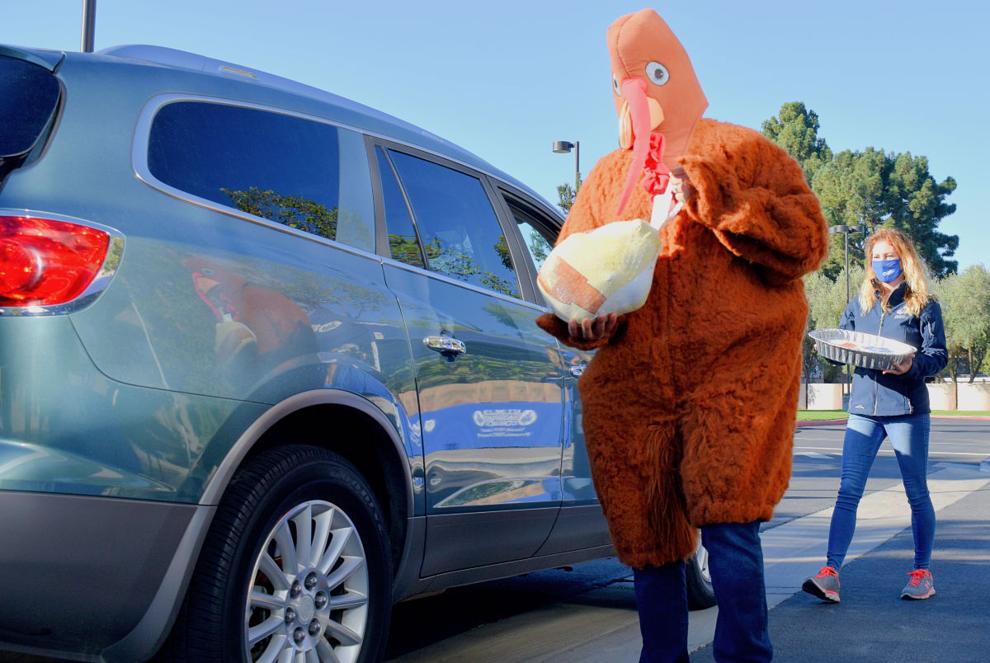 112420-smt-news-hancock-turkey-003
Updated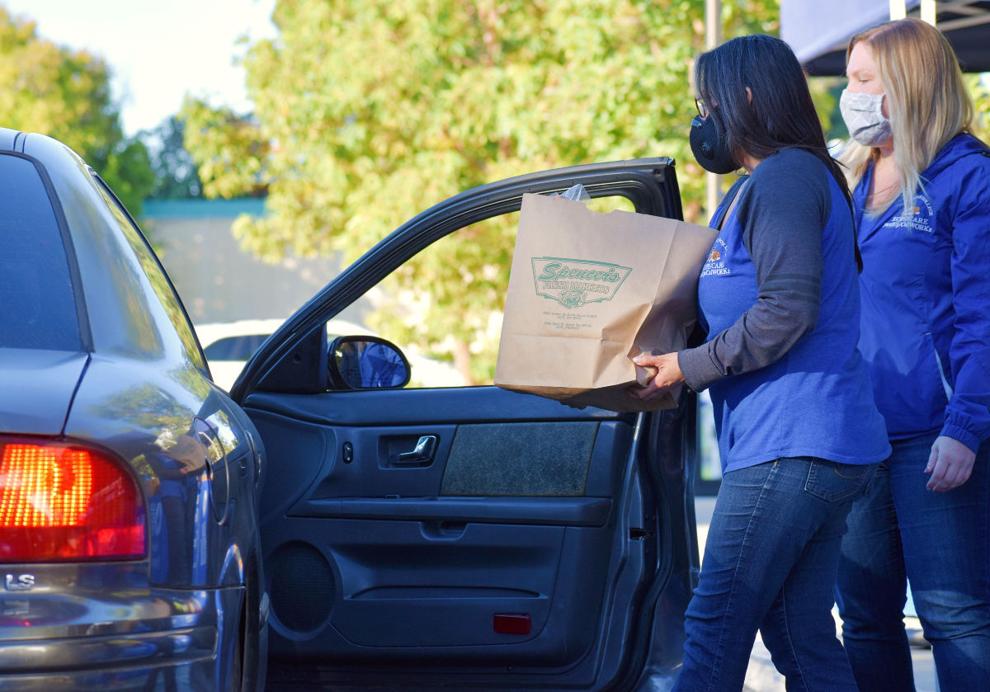 112420-smt-news-hancock-turkey-002
Updated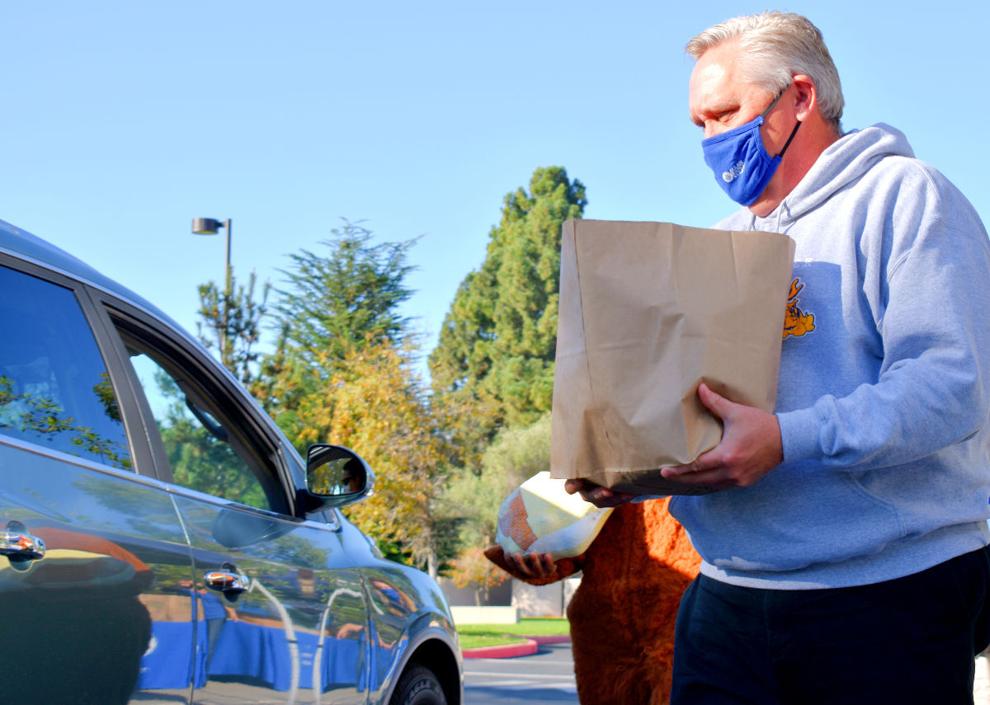 112420-smt-news-hancock-turkey-004
Updated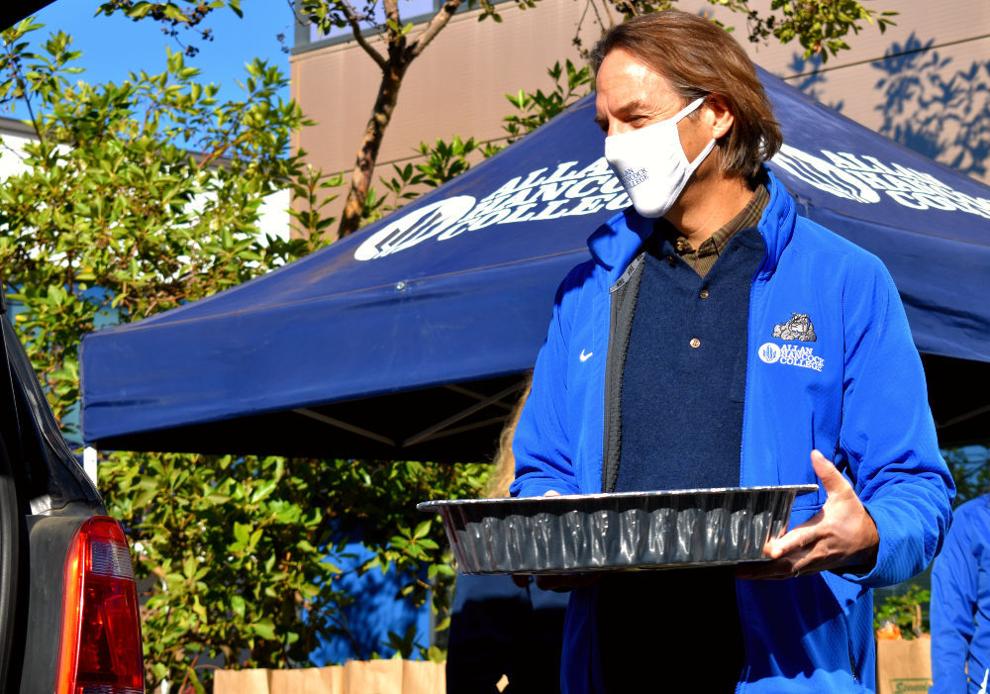 112420-smt-news-hancock-turkey-005
Updated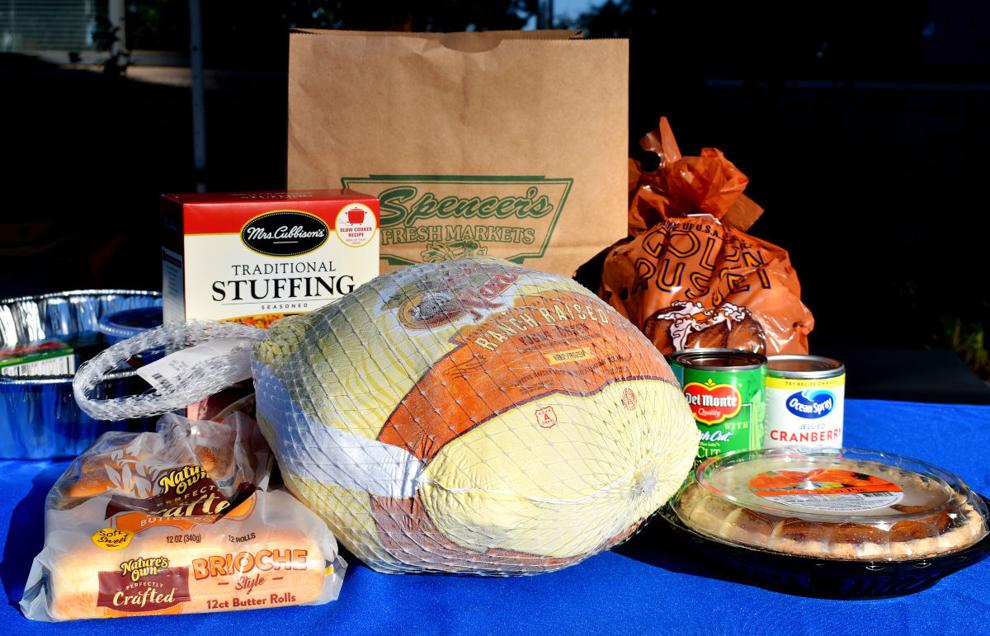 112420-smt-news-hancock-turkey-006
Updated