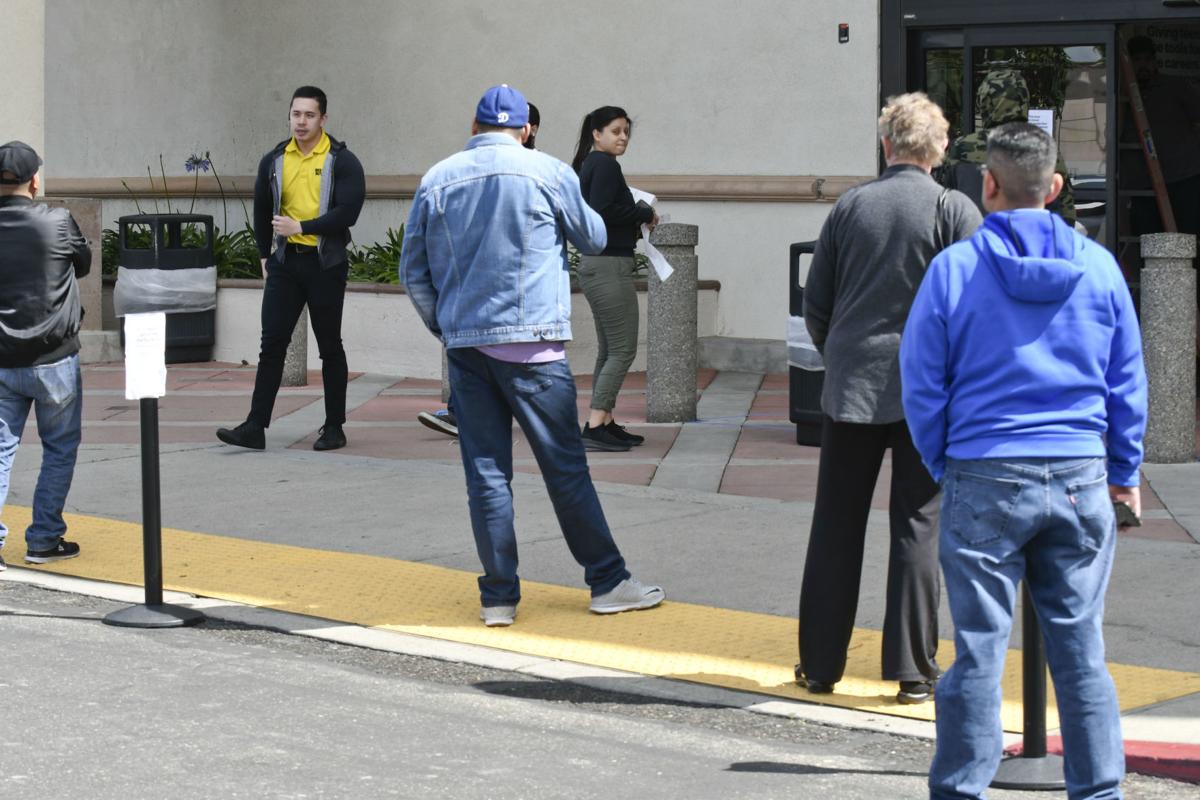 Santa Maria Area Transit to limit bus service hours, offers shuttle service
Beginning April 1, Santa Maria Area Transit (SMAT) buses will replace the weekday schedule with the limited-service weekend schedule on all eight routes to limit the spread of the coronavirus among passengers.
On these new schedules, service times will begin later in the morning and end earlier in the evening seven days a week. 
To supplement the lack of early morning and late night bus services, SMAT will be offering weekday shuttle services by appointment from 5:30 to 8:30 a.m. and from 6 to 9:30 p.m.
Appointments for shuttle service can be made by calling dispatch at 805-928-5624. The shuttle is not available on Saturdays or Sundays. 
ADA Paratransit service will continue as normal.
To view bus routes and weekend service hours that now will apply to weekdays, view the map offered on the city of Santa Maria public transit website. 
To ensure cleanliness on public transit, SMAT is completing nightly disinfection of the bus fleet, cleaning high-touch surfaces such as door handles, seat handles, grab bars, fare boxes and driver areas.
The public is reminded to maintain social distancing at transit centers and bus stops as well as on buses. 
Pismo Pier closes due to social distancing concerns 
The city of Pismo Beach has closed the Pismo Pier to the public due to the difficulty of ensuring social distancing among visitors. 
The beach will remain open to the public but only for short activities such as walks, with "loitering" on the beach no longer permitted. 
Social distancing also will be enforced among those at the beach, city officials said. 
In addition, the city also will be changing all city-owned parking lots and meters to one-hour only.
While the public is encouraged to still spend time outside during the shelter-at-home order, social distancing concerns have caused other public areas such as the Pismo Preserve to close over the past week.
Visitors to public areas are encouraged to maintain social distancing to prevent the spread of the virus. 
Forest Service closing 'developed recreation sites' to public in national forests
The Pacific Southwest Region of the U.S Forest Service has closed developed recreation facilities on national forests statewide in response to the effort to halt the spread of COVID-19, an agency spokesman said.
"Developed recreation sites" refers to recreational use areas designed to facilitate public use, said Andrew Madsen, public information officer for Los Padres National Forest.
The closures will remain in effect until at least April 30 to prevent groups of people gathering and to promote social distancing of six feet between individuals, Madsen said.
Although designated recreation sites will be closed, the general forest area, including the extensive trail system, will remain open to the public, as hiking and walking outdoors are considered beneficial to maintaining one's health, he said.
However, the Forest Service is asking the public to keep health, safety and the environment in mind when visiting national forests.
Madsen said it's every individual's personal responsibility to ensure public safety and prevent further restrictions by considering whether their personal participation in outdoor recreation would pose an unnecessary risk to others.
Information on individual recreation sites in Los Padres National Forest is available at www.fs.usda.gov/lpnf/ and for other national forests on their websites.
Laura Place covers city government for the Santa Maria Times.
Get local news delivered to your inbox!
Subscribe to our Daily Headlines newsletter.