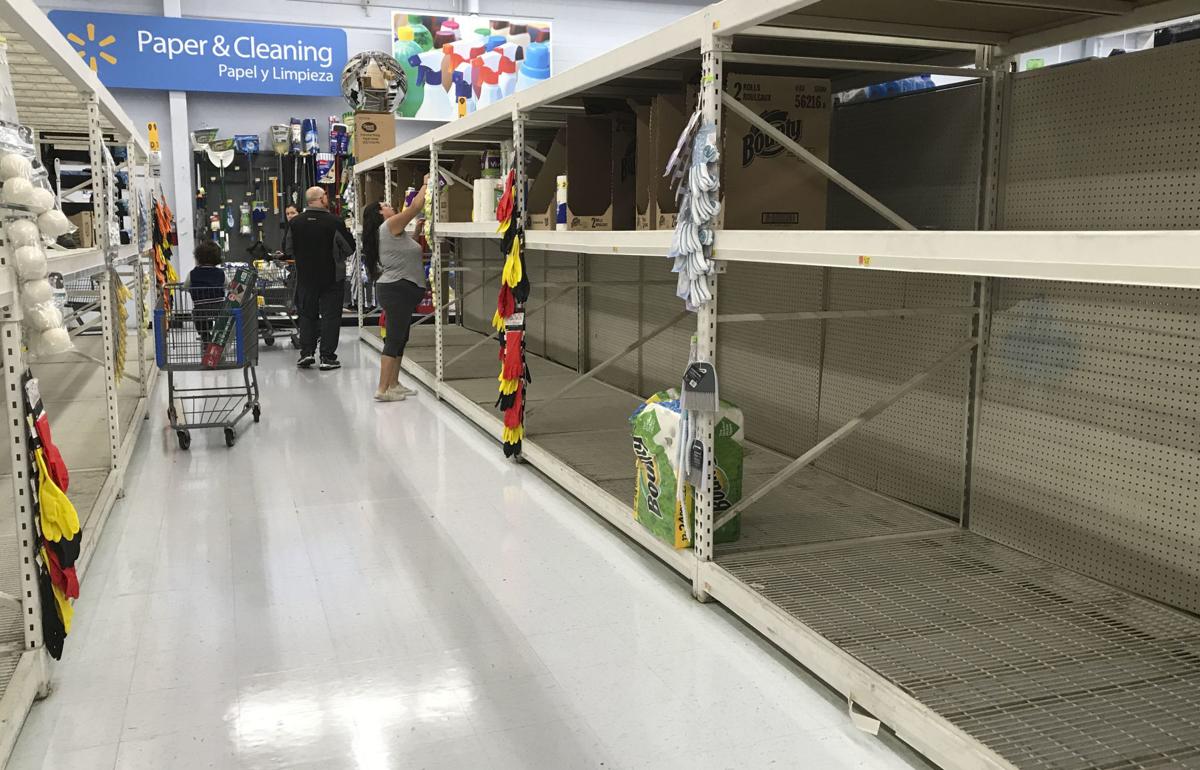 County officials urge limiting 'emotional contagion' to keep community healthy
As the number of confirmed cases of COVID-19 rises in California, the public panic surrounding the potential arrival of the virus in Santa Barbara County can be seen through the empty shelves at many local stores, where hand sanitizer, toilet paper and other cleaning supplies have all but been cleaned out.
A spokeswoman for the Santa Barbara County Department of Behavioral Wellness called the response to the rising crisis "emotional contagion" and described how it can undermine efforts to keep the community healthy and safe. 
Emotional contagion is fueled chiefly by misinformation, and in the case of the coronavirus, misinformation on how to effectively protect yourself, according to Suzanne Grimmesey.
She recommended limiting information intake about the coronavirus to one or two reliable sources, such as the Centers for Disease Control and Prevention.
"It can keep people from hearing accurate information. We would encourage people to get information from reliable sources. However, if you look at an empty toilet paper aisle, that's a source of information," Grimmesey said.
While the Santa Maria and Santa Barbara airports report consistent levels of travel amidst coronavirus concerns, they aren't taking any chances when it comes to cleanliness and sanitation. 
The spokeswoman explained that concerns about gathering supplies for maximum sanitation or a possible quarantine can distract the public from methods of virus prevention that are actually effective, such as washing your hands with soap and water.
"Hand sanitizer is gone from all the shelves, but washing your hands is the most important thing. We're not running low on soap. We have to go back to the most important thing, which is keeping your hands clean," Grimmesey said.
Multiple news outlets have reported similar panic-buying of supplies throughout the country, with some individuals on social media claiming that the mass buying of masks, for example, can lead to a shortage of masks for health professionals.
However, this is not necessarily true either, Grimmesey said. While it may be hard to find masks in stores as people continue to buy them, the county itself is not running out of masks. She added that the county can supply masks to the public if the level of confirmed cases calls for it.
Grimmesey said overall, it is wise to prepare by having a household plan in the case of coronavirus quarantine but that it should not come from a place of panic.
"The more ways we can prevent emotional contagion, the more ways we can keep the community safe," she said.
The county's Behavioral Wellness Department encourages those experiencing acute stress or panic about the virus to call the the 24-hour Behavioral Wellness Access Line at 888-868-1649.
County Public Health Department advises plans for 'social distancing' to prevent coronavirus spread
While Santa Barbara County remains free of confirmed coronavirus cases, county public health officials are recommending that businesses, agencies and health care providers create plans for social distancing to prevent community transmission.
Social distancing among members of the community can help to prevent further transmission after individuals with confirmed cases are quarantined, according to public health officials. 
Due to the vulnerability to the virus among the elderly, nursing homes and care facilities are advised to thoroughly update plans to prevent contact between residents and outside visitors.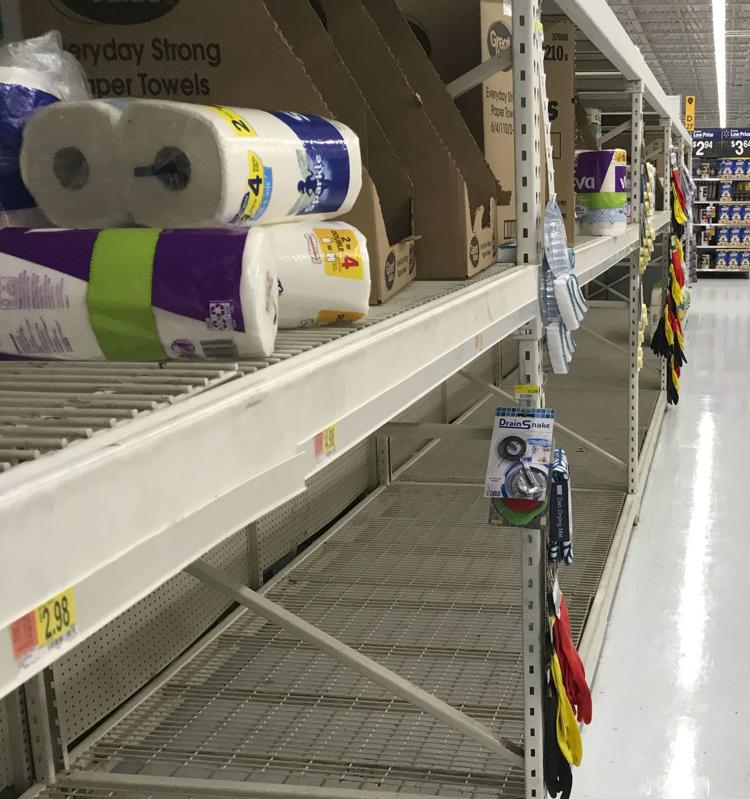 Schools also are being advised to communicate with families and make a plan for the potential closure of school facilities.
County officials are recommending that employers and employees begin to communicate about which positions could be done from home to limit contact among employees, and to make plans for "telecommuting" when possible.
Similarly, medical facilities are advised to contact patients at their homes via Skype or telephone to prevent transmission of the virus in medical offices, as many patient visits can be handled without an in-person visit.
"Nonessential gatherings" such as recreational events may need to be cancelled down the line, according to county officials, and religious services and meeting may need to be livestreamed to prevent potential transmission among large gatherings of people. 
People should continue to practice good hygiene by washing their hands, avoiding touching their eyes, nose and mouth with unwashed hands, and staying home and contacting a doctor if flu-like symptoms develop, according to the Public Health Department. 
Santa Barbara County to request cancellations of cruise ship visits  amid coronavirus concerns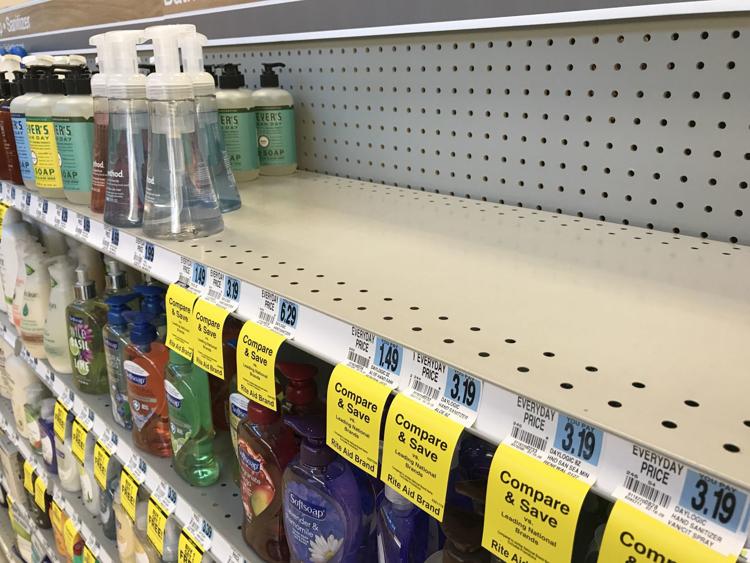 Princess Cruises has cancelled the arrival of its Grand Princess Cruise to the Santa Barbara Harbor, with the city of Santa Barbara requesting cancellation of all remaining cruise arrivals to the harbor due to coronavirus concerns.
Santa Barbara city officials will not allow cruise ships to dock in the harbor while the Centers for Disease Control and Prevention's travel advisory for cruise ships is in effect. 
According to city cruise schedules, 10 other cruise ships had planned to stop in Santa Barbara, along with the Grand Princess on March 24, which has since been removed from the schedule. 
The CDC is currently advising the public to avoid cruise ship travel, as the close proximity to others has been seen to spread illness such as the coronavirus easily between passengers. 
Another Grand Princess cruise docked in Oakland on Monday after being held off the coast for multiple days due to an outbreak of the virus among the passengers on board.  
Laura Place covers city government for the Santa Maria Times.
Concerned about COVID-19?
Sign up now to get the most recent coronavirus headlines and other important local and national news sent to your email inbox daily.