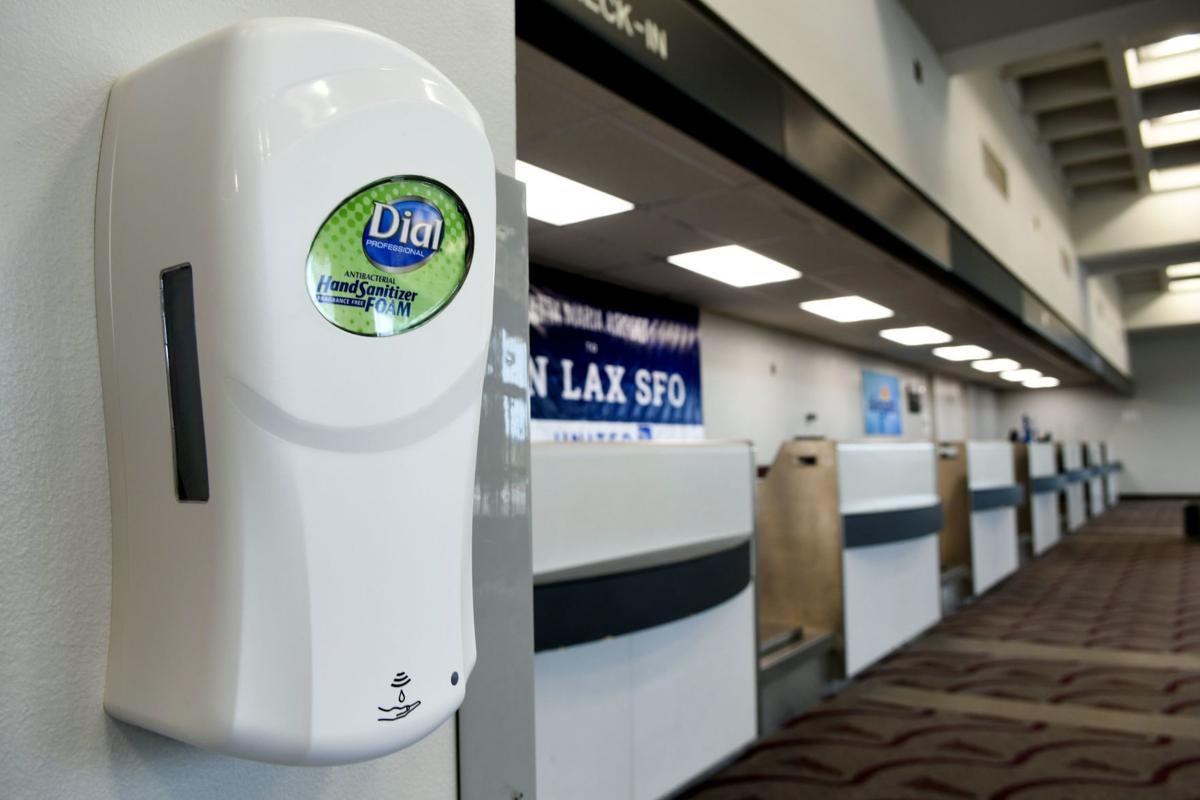 Despite increasing levels of COVID-19 cases in California, travel has been mainly unaffected at airports in Santa Barbara County, where there are no confirmed cases of the virus and the risk of transmission remains low.
Even so, county airports are increasing sanitation efforts and consulting guidelines from the Centers for Disease Control and Prevention (CDC) to prevent the spread of the novel coronavirus. 
Many individual airlines have released their own guidelines for crews regarding aircraft sanitation to prevent spread of respiratory illnesses. The CDC has also released sweeping interim guidelines for airlines. 
Individual airports are responsible for ensuring certain levels of prevention, from extra hand sanitizer stations to screening procedures, depending on the severity of the outbreak in the area.
At the Santa Maria Public Airport, which is only servicing a few flights per week to and from Las Vegas, General Manager Chris Hastert said the risk of transmission among passengers is low.
County officials urge limiting 'emotional contagion' to keep community healthy
"Right now we only have flights to Las Vegas, so for us it's not nearly as big of an impact. In June, United starts back up and we'll have three big hubs with a lot of international travel," Hastert said. 
In the meantime, Hastert said the airport has been following CDC recommendations for extra cleanliness on the aircraft and surfaces within the airport, including increased hand sanitizing stations in the terminal.
Staff also are being educated on signs of the virus and updates from health departments, and are encouraged to stay home if they feel sick, he said. 
On March 4, United Airlines announced it would limit its domestic flights by 10% due to coronavirus concerns, a decision which has caused slight decreases in service at the Santa Barbara Airport.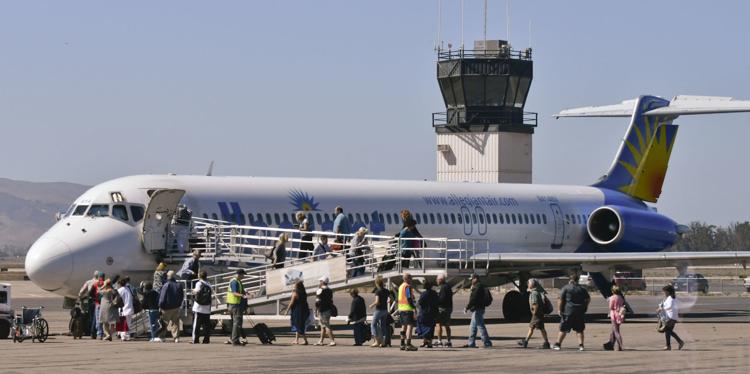 According to airport spokeswoman Deanne Zachrisson, United's flight decrease has limited the airport's flights to San Francisco from six per day to five per day. Otherwise, she said, the airport is actually experiencing higher levels of travel than usual as people make plans for spring break. 
"So far, we haven't seen any noticeable impact as far as the number of travelers going in and out of the terminal. You wouldn't draw the conclusion that we are suffering any impacts from [the coronavirus]," Zachrisson said. 
Similarly to individual airlines, the Santa Barbara Municipal Airport itself is taking precautions with cleanliness and awaiting further recommendations from airlines and the CDC, Zachrisson added.
"As far as the terminal goes, we, too, are focused on increased cleanliness. That is really twofold; one is our own janitorial staff, another is sanitizing hard surfaces," she said. 
Zachrisson added that the Santa Barbara Airport serves mainly as an origination and destination site rather than a hub for flight transfers, and that for this reason the airport is not making extra efforts to screen passengers regarding their recent travel histories.
At the Santa Maria Public Airport, Hastert said he has not noticed too many changes in the airport but said customers have been calling the airport to ensure flights are not being cancelled due to the virus, which he has assured them they are not.  
According to travel information from the CDC, travelers are only being advised to cancel trips to countries with travel warnings due to widespread and/or sustained transmission, including Iran, China, Italy and Japan. The United States is not included on this list and, therefore, domestic travelers and foreign travelers to the United States are not advised to cancel flights at this time. 
To prevent potential transmission of illnesses, the CDC recommends avoiding people who are sick, staying home if you are sick, and washing hands frequently.
Laura Place covers city government for the Santa Maria Times.
Concerned about COVID-19?
Sign up now to get the most recent coronavirus headlines and other important local and national news sent to your email inbox daily.