Commercial cannabis operations should be allowed on all inland properties zoned Agriculture 1 if a conditional use permit is obtained, the Santa Barbara County Planning Commission decided Wednesday on a split vote.
That's the recommendation the commission will send to the Board of Supervisors, along with recommending that everyone in existing developed rural neighborhoods and rural neighborhoods must be notified of a proposed cannabis operation.
The recommended amendments to the county's cannabis ordinance are designed to provide residents in existing developed rural neighborhoods and rural neighborhoods greater protection from the impacts of cannabis operations that are proposed on adjacent properties.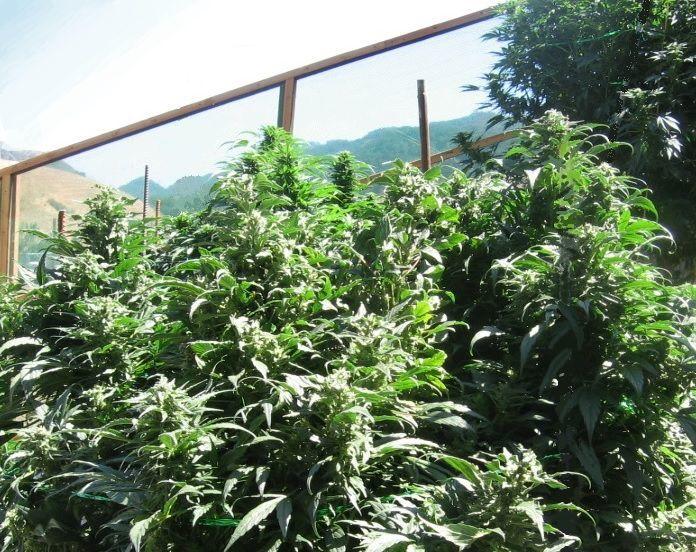 The recommendation was approved on a 3-2 vote, with Chairman and 3rd District Commissioner John Parke and 2nd District Commissioner Cecilia Brown dissenting.
Parke and Brown wanted a more restrictive ordinance.
"Certainly there hasn't been equity for the community in the ordinances or the effects or the impacts of the cannabis permitting, and I think that we need to tip the scales to achieve a balance so that there (are) regulations that are protective for the neighbors," Brown said.
Currently, commercial cannabis outdoor, indoor and mixed-use cultivation, nursery and nonvolatile manufacturing operations are allowed in AG-1 zoning with a land use permit, while distribution requires a minor CUP and volatile manufacturing requires a full CUP.
Ordinance amendments to regulate agricultural hoop structures were approved Tuesday by the Santa Barbara County Board of Supervisors after splitting the difference on a change for one requirement and deleting some text from another. The result is hoop houses will be exempt from permit requirements provided they are 20 feet or less in height, have no lighting, plumbing or other permanent elements, are located on land cultivated in one of the last three years and are on slopes averaging 25% or less.
The decision to recommend cannabis be allowed on all inland AG-1 properties with a CUP, referred to as Alternative B, came after a motion to combine it with Alternative A failed along the same split, with only Parke, who suggested merging the two options, and Brown voting in favor.
"I'm really hesitant to take away property rights where instead of taking a scalpel to the problem we're taking a sledge hammer to it," said 5th District Commissioner Dan Blough.
He said he didn't like the idea of giving a cannabis operator false hope and putting the person through the more complex, time-consuming and expensive process of applying for a CUP if there was no chance of getting it approved.
First District Commissioner C. Michael Cooney and 4th District Supervisor Larry Ferini also supported the recommendation, although Cooney expressed some reservations.
"I don't feel the cannabis industry has the right to grow cannabis wherever they want," he said.
For the past 15 years a local agriculture company has been spraying my avocados for persea mites and avocado thrips with Entrust, a certified organic product. Persea mites cause defoliation and low yields. Avocado thrips cause scars that cut wholesale price by half. But this year they won't spray Entrust or any conventional pesticides for that matter because of fear of lawsuits from cannabis growers. They are one of only three licensed, insured appliers that serve Carpinteria. The second also will no longer spray in Carpinteria for the same reason.
Alternative A would prohibit cannabis cultivation on parcels zoned AG-1-5, AG-1-10 and AG-1-20 as well as those zoned AG-1-40 if the property was less than or equal to 20 acres in size but allowed it on parcels larger than 20 acres.
Parke wanted to allow cannabis operations with a conditional use permit in all AG-1 zones if the parcels were larger than 20 acres.
Commissioners reached the decision after nearly two hours of testimony by more than 40 members of the public, including residents and cannabis operators and workers.
Some in the cannabis industry called for no changes to the ordinance, which still has not gone into effect, saying the problems are being caused by illegal operators, but a few supported Alternative A.
Most residents also supported Alternative A or the combined alternatives, but only a couple supported Alternative B.
Commissioners also decided to send supervisors an advisory to consider applying the conditional use permit requirement to the Coastal Zone but decided not to ask the board to consider applying the CUP requirement to parcels zoned AG-2.
Get local news delivered to your inbox!
Subscribe to our Daily Headlines newsletter.