Longtime Santa Barbara County philanthropist, vintner, businessman and retired judge Royce Rutledge Lewellen died Wednesday in Santa Barbara. He was 89.
No plans were announced for any memorial services.
With interests ranging from the law, real estate and business to winemaking, the arts and community service, Lewellen had a major impact on the Santa Ynez and Santa Maria valleys as well as the county as a whole.
"He brought people together," current Santa Barbara County Superior Court Judge James Herman said. "He was a great judge, not only because of his fine mind and superior intellect but because he was humble and genuinely loved his fellow man, and it showed in everything he did."
In 1992, Santa Maria's courthouse complex was officially named the Lewellen Justice Center to honor his accomplishments.
Born in St. Louis but raised in Jefferson City, Missouri, Lewellen graduated from the University of Missouri and U.C. Berkeley School of Law.
While serving in the U.S. Air Force, he was stationed at Edwards Air Force Base, and instead of returning to Missouri following his discharge, he began practicing law in 1957 in Solvang, where he raised his family and was active with the Santa Ynez Presbyterian Church.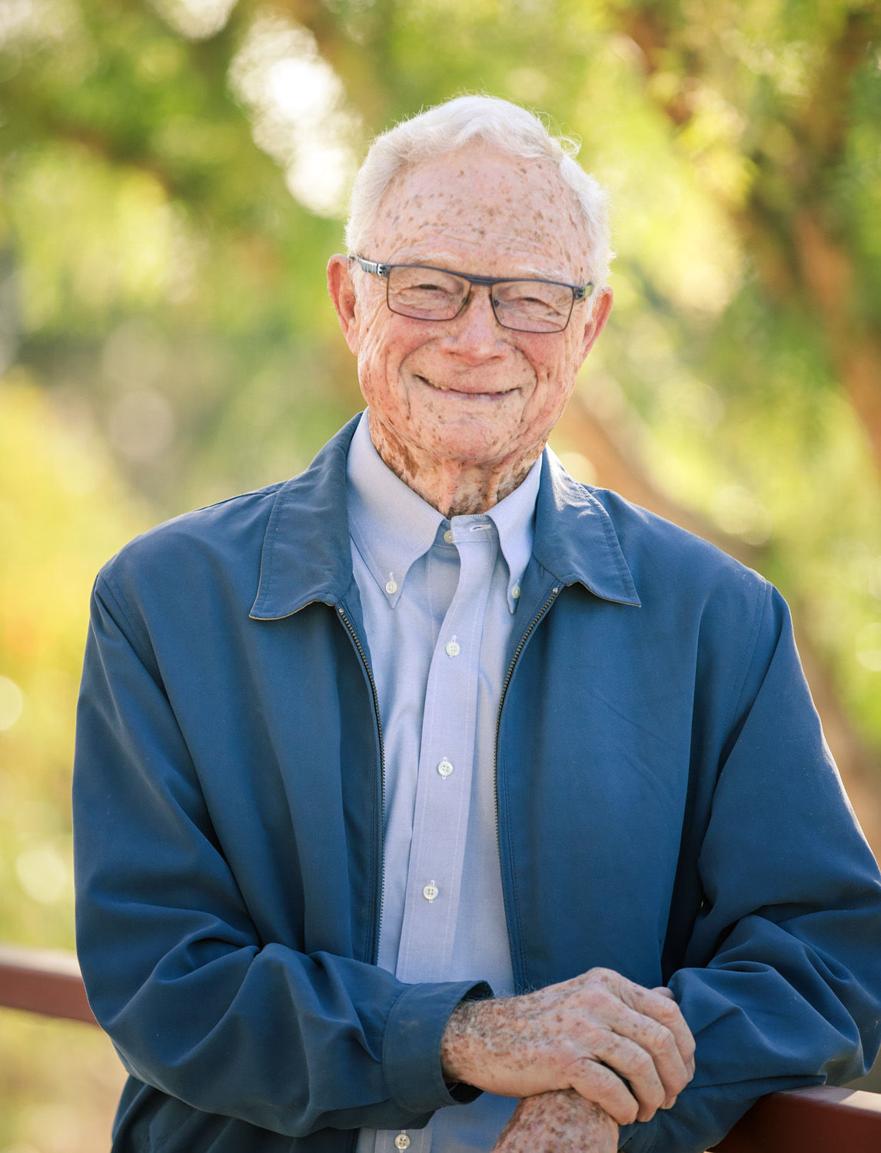 Although a Republican, Lewellen was appointed to Santa Barbara County Superior Court by Democratic Gov. Jerry Brown in 1973.
Denise Debellefeuille, who worked with Lewellen as an attorney in his court and later as a fellow Superior Court judge, said he was recognized throughout the state as an outstanding jurist.
"It's no accident that the Santa Maria court complex was named for him," Herman noted. "He was our judicial hero."
Lewellen was a former president of the Solvang Business Association, through which he and other community leaders conceived and raised funds to build the Solvang Festival Theater that opened in 1974.
He was also one of the founders of the PCPA Foundation at Hancock College, and former PCPA Managing Director Judy Frost said she has no doubt that without Lewellen, there would be no foundation supporting PCPA.
"He loved and respected the PCPA company and was deeply invested in the good of the students and the theatrical work they will carry into future generations," longtime PCPA Artistic Director Mark Booher said.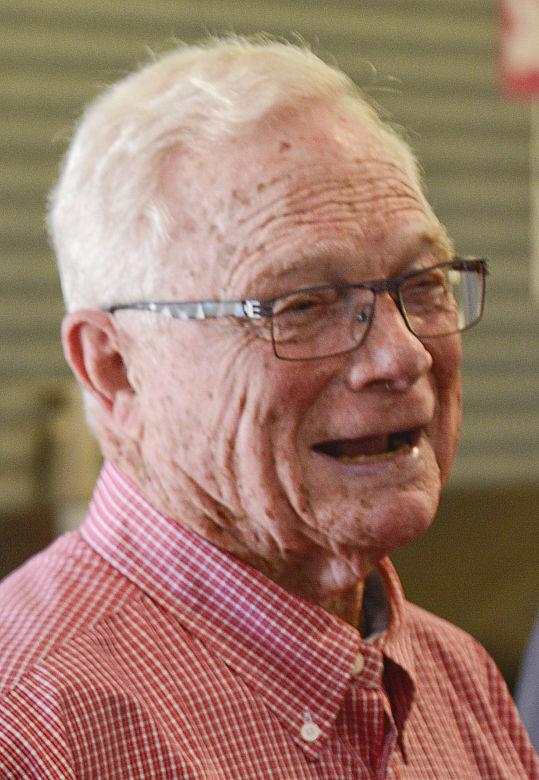 Lewellen also served on the Allan Hancock College Foundation board, where he co-chaired a major capital campaign.
He was a former president of the Solvang Chamber of Commerce and Solvang Rotary Club, a member of Santa Maria Rotary Club and served on the Solvang School board, as well as the Santa Maria Valley YMCA and Family Services of Santa Barbara County boards of directors.
He was also one of the founders of Community Bank of Santa Maria, serving on its board of directors and Executive Committee and as chairman of its Asset/Liability Committee.
"He had a huge impact on all of us personally and professionally," said bank Chairman of the Board Jim Glines. "Royce was a champion in life and a champion in the community."
Lewellen also was co-owner and a director of Contract Freighters Inc., or CFI, a nationwide long-haul trucking company based in Joplin, Missouri, for many years.
His Missouri farming roots led to his appreciation and enthusiasm for grape growing and wine, and in 1996 he partnered with acclaimed viticulturist Louis Lucas to form Lucas & Lewellen Vineyards, producing award-winning grapes and wines and operating two tasting rooms in Solvang.
"We had 24 years of working together with never a major issue between us," Lucas said. "We put excitement into the wine and grape business."
Lewellen's wife, former Hancock College President and Superintendent Ann Foxworthy Lewellen, called his energy and enthusiasm "truly remarkable."
"It is clear Royce was a community leader, but I think it is more than that," she said. "I think his true gift within that leadership was to be able to work alongside others who shared his passion and vision to spearhead efforts to improve the community."
In 2010, the Lewellens were honored by Santa Maria's Celebrate Philanthropy, which recognizes philanthropists who have made significant contributions to improving the lives of Santa Maria Valley residents.