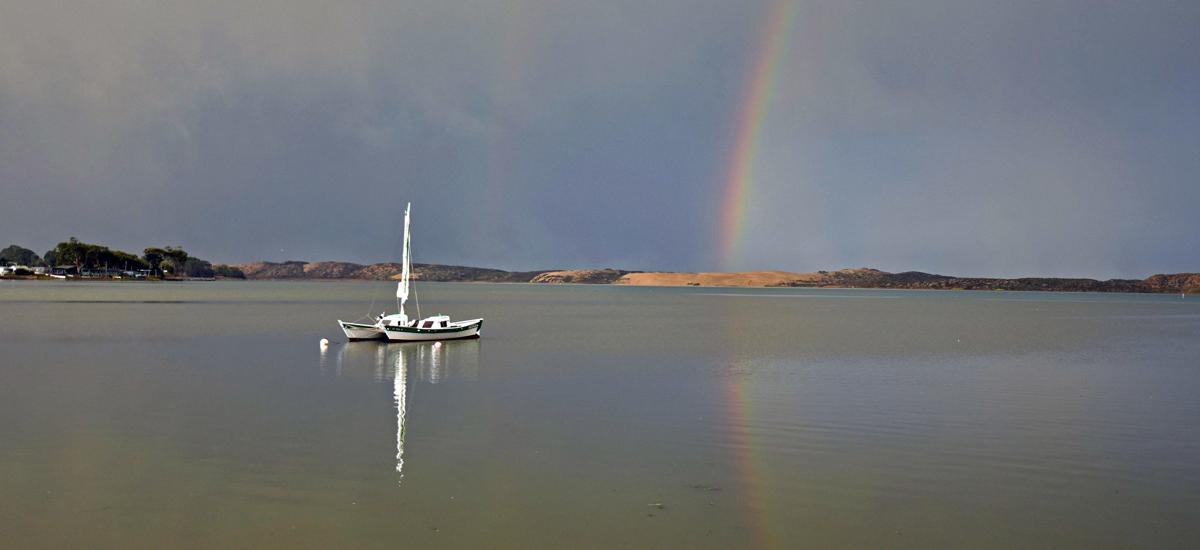 Meteorologists often express air pressure in units called millibars. The standard atmospheric pressure is 1,013.25 millibars, or 29.92 inches of mercury, at sea level.
Depending on the surrounding atmospheric conditions, levels above this may be considered areas of high pressure.
High pressure usually produces clear and dry weather. On the flip side, and once again, depending on the surrounding atmospheric conditions, levels below standard atmosphere are areas of low pressure.
Along the Central Coast, I consider anything less than 990 millibars to be a deep low-pressure system.
Last Tuesday, Nov. 26, a record-breaking low-pressure system off the Oregon coastline produced the season's first significant rain along the Central Coast over the Thanksgiving Holiday as the associated cold front moved through our area.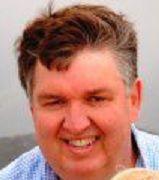 This system was a 972-millibar "bomb-cyclone" that slammed into the Oregon coastline, with sustained southerly winds that reached 85 mph and gusts to 106 mph at Cape Blanco.
The term "bomb cyclone" is used to describe a rapidly intensifying low-pressure system over a 24-hour time frame.
To be classified as a meteorological bomb, a storm needs to lower by 24 millibars in 24 hours. Tuesday's tempest off Oregon dropped 43 millibars in 24 hours.
So, what caused that storm to explode? Relatively warm air from the south moved northward, while a 150-mph jet stream brought frigid air from the arctic southward, producing a cyclonic wind shear.
Like two hands going in opposite directions as they roll over a pencil between them, the opposing flows quickly lowered the storm's pressure.
Typically, the lower the atmospheric pressure within a storm, the stronger the winds and greater amount of precipitation it can produce.
Synoptic conditions near the low-pressure area and topography on the land are also crucial in determining winds, rain, snowfall and waves.
Hurricane-force winds blowing across the Pacific Ocean off the Oregon and Northern California coastline Tuesday generated a huge combined sea and swell. The Humboldt Bay Waverider Buoy reached 37 feet with a 15-second period, one of the highest significant wave events recorded at that location.
Near the California-Oregon border at the Crescent City Airport, the storm dropped the atmospheric pressure to 973.4 millibars, or 28.69 inches of mercury, smashing the previous all-time low-pressure reading of 977 millibars in California.
The southerly winds at the airport reached 56 mph sustained, with gusts to 69 mph.
Those pressure readings are remarkable. The lowest readings I have seen along the Central Coast occurred in 2010.
On Jan. 21 that year, an intense low-pressure system moved down the California coastline. The barometer at the Cape San Martin marine buoy, 55 miles west-northwest of Morro Bay, reached 978.3 millibars, while the Diablo Canyon Ocean Lab barometer decreased to 978.7 millibars.
Later that day, according to Joe Sirard, a meteorologist at the National Weather Service in Oxnard, the pressure dropped to 980 millibars at Los Angeles International Airport, setting a record for that location since readings began in 1931.
The lowest sea-level pressure ever recorded worldwide was 870 millibars when Typhoon Tip passed Guam and rapidly intensified as it moved toward Japan during October 1979.
Eight ships were grounded or sank as a result of the typhoon. Tragically, 13 U.S. Marines lost their lives at Camo Fuji in Japan.
I will give a free presentation about our local weather outlook at the Cass House in Cayucos from 7 to 8 a.m. Thursday, Dec. 5.
Pastries and coffee will be provided by the Cayucos Chamber of Commerce, and all are welcome.
John Lindsey is Pacific Gas and Electric Co.'s Diablo Canyon Power Plant marine meteorologist and a media relations representative. Email him at pgeweather@pge.com or follow him on Twitter @PGE_John.
Be the first to know
Get local news delivered to your inbox!