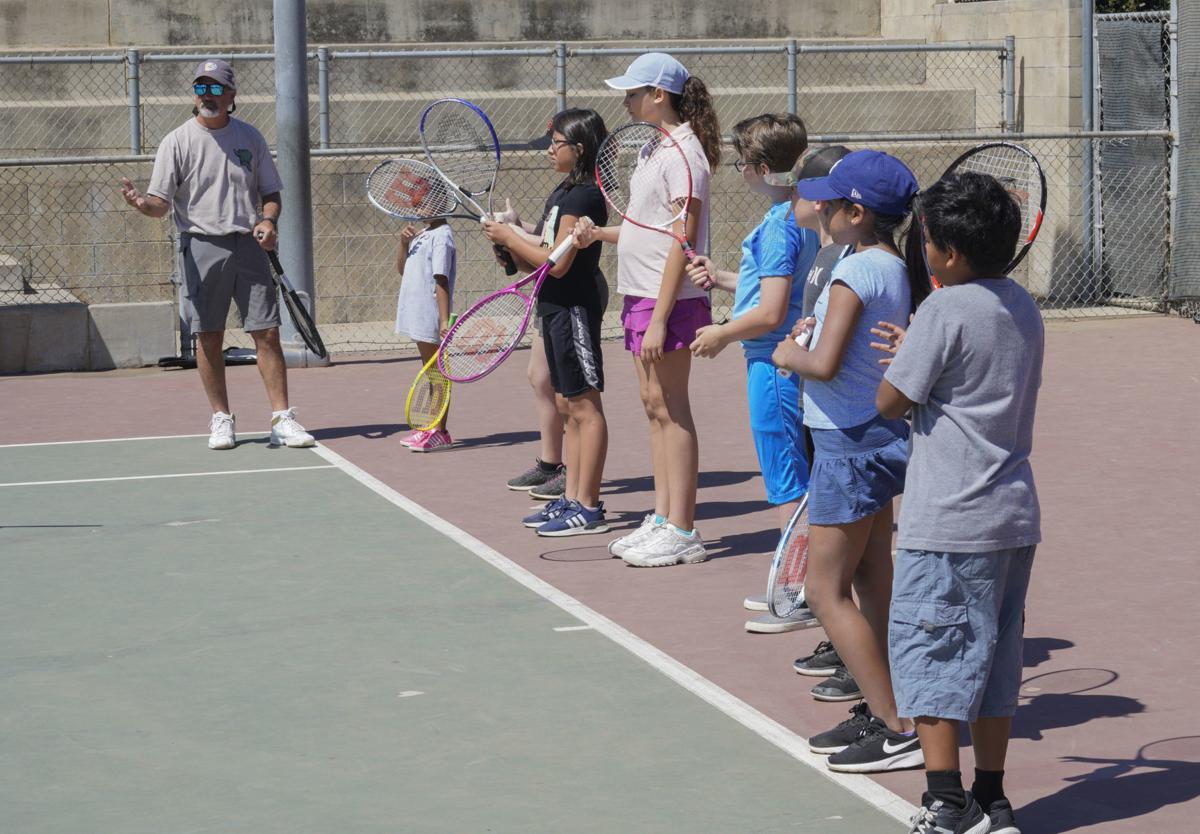 Class was in session Saturday morning for the Santa Maria Tennis Club's first clinic for beginning and intermediate tennis players.
In conjunction with the Mayor's Task Force on Youth Safety and the Santa Maria Recreation and Parks Department, the club is holding classes every Saturday from noon until 3 p.m. at the Minami Community Center tennis courts at 600 W. Enos Drive.
"I actually started this club 40 years ago," said Rick Mooney. "When I came back home after retiring [from the marketing department at Florida-based Diageo], I got in touch with Alex Posada at the parks and recreation department, and he said it was okay to bring the club back."
So Mooney, along with Kevin Smith, a retired mechanical engineer at Vandenberg Air Force Base, restarted the club.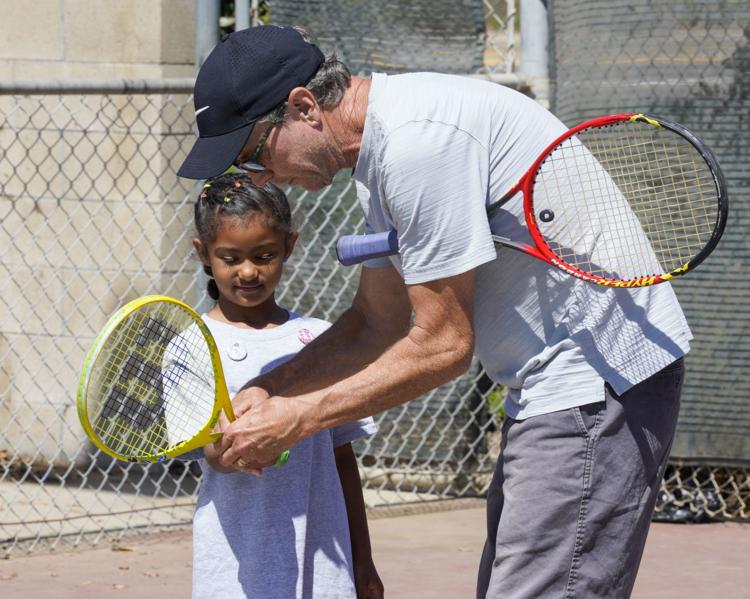 "We've got a good turnout today, 16 kids," Mooney said. "Today is our first day for beginners and intermediates. We've also got advanced classes on Monday and Tuesdays at 3 p.m."
"I'm their first volunteer-parent," said Santa Maria's Robert Armstrong, who brought his two daughters, Bobbie, 8, and Eva, 11, to the clinic. "Tennis is a great sport. You use a lot of the skill sets as other sports, but you can play this game your whole life.
"It's not as easy as it looks. The professionals make it look easy, but tennis takes years to master."
Class began with the basics, learning the proper way to hit forehand and backhand shots.
"We'll add more to it as we go along," Mooney said. "And we'll also teach the rules and proper tennis etiquette.
"We want to be a feeder to the high school programs," he added. "Tennis is actually one of the few sports where you can play on the varsity in your freshman year."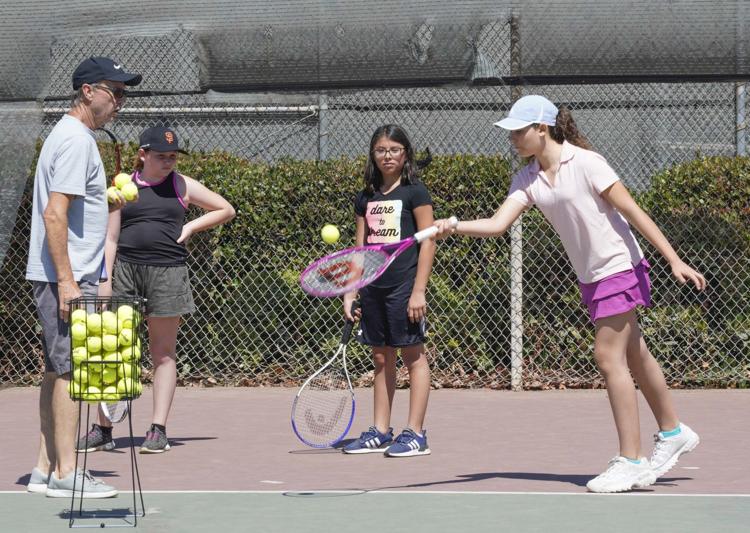 One of those varsity players is America Hernandez, 16, a junior at Santa Maria High and a member of the Saints' tennis team.
"I'm here as sort of a player-coach," said Hernandez. "This will give me more experience, let me help with the kids and help tennis become more well-known in the city."
One of those kids is her younger brother, 10-year-old Juan Hernandez.
"I want Juan and all the kids to learn the fundamentals," America Hernandez said.
"I like playing this game. It's a lot of fun," said 10-year-old Sophia Padilla, who lives in Santa Maria but is a sixth grade student at the Santa Ynez Valley Charter School. "I started playing last year. I like serving and hitting the ball, and this clinic will help."
The clinics cost $10 a month for beginning and intermediate players and $20 a month for advanced.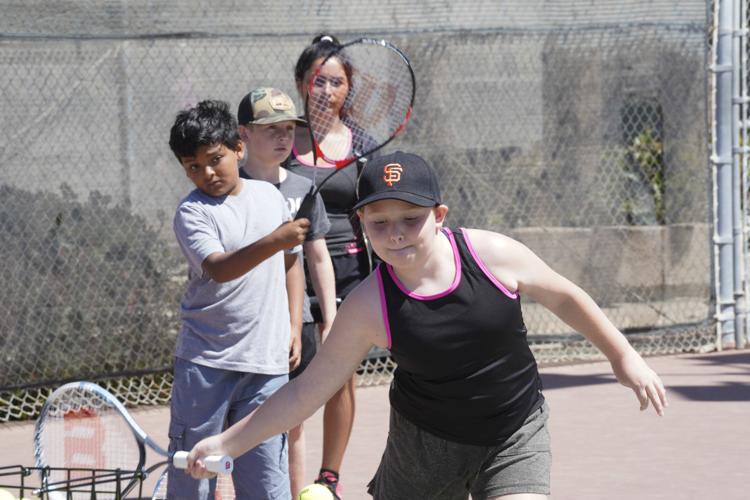 "If the players can't afford a tennis racket, we'll provide them," said Mooney. "All of the fees go to the club so we can provide rackets, balls and money for tournament entry fees.
"This used to be an elite sport for only the rich, only the wealthy," he noted. "We're going to change that, and we're going to have a lot of fun."
"We're offering more and more programs for youth, teens and adults," said Recreation and Parks Department spokesman Dennis Smitherson. "We've got a lot going on. People should check us out."
For more information about the Santa Maria Tennis Club and other Recreation and Parks Department activities, go to www.cityofsantamaria.org.
Get local news delivered to your inbox!
Subscribe to our Daily Headlines newsletter.