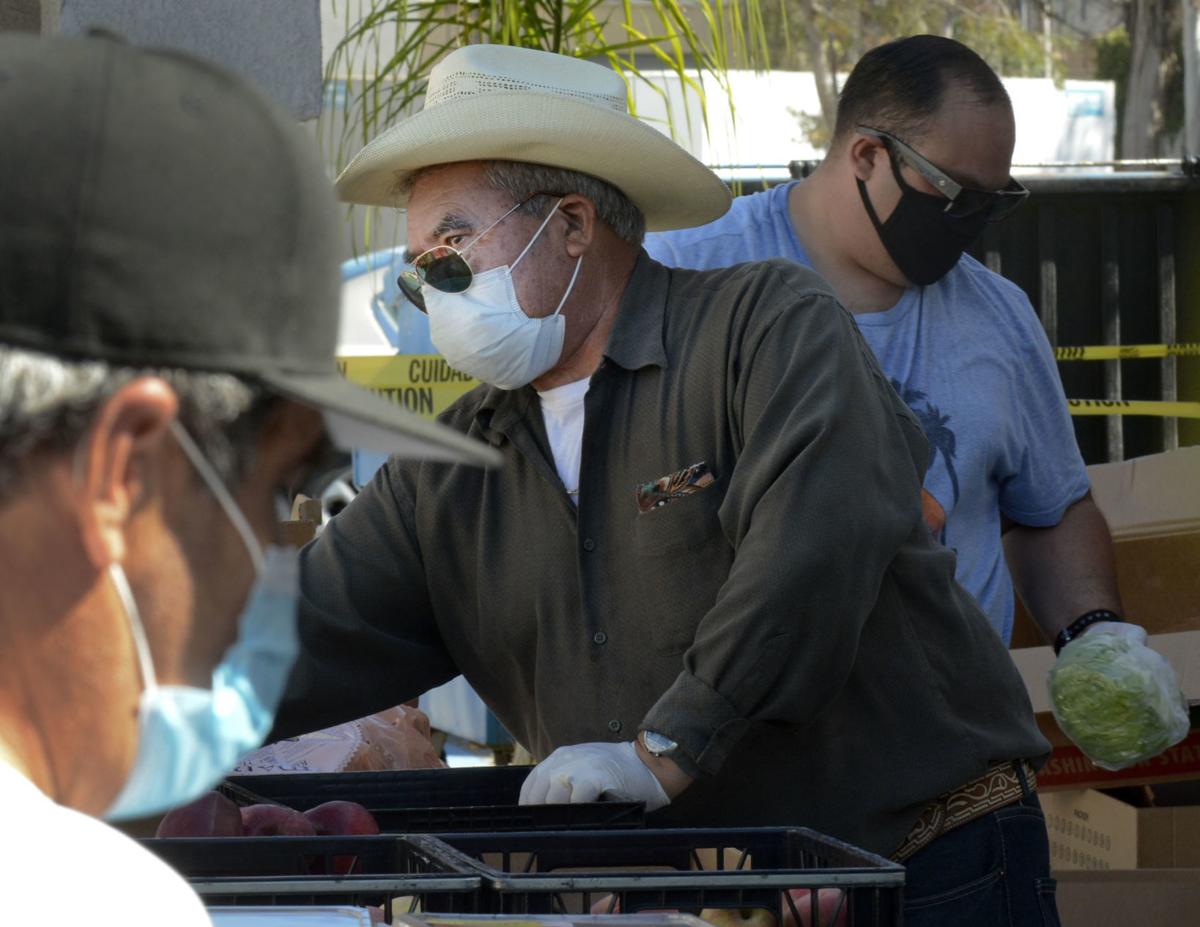 As Santa Barbara County implements a health order requiring the use of face coverings, Santa Maria law enforcement officials said they will focus on education and compliance before taking punitive action.
The order, which went into effect Tuesday until June 30, requires face coverings to be worn in public spaces, including stores, offices and on public transit. Children under 13 and those advised not to wear a covering by their doctor are exempted. 
County public health officials said the order, which warns of a $1,000 fine or imprisonment for those not in compliance, is intended to continue limiting the spread of COVID-19 as the county moves farther into the state's Stage 2 reopening plan. 
For local law enforcement, Santa Maria Police Chief Phil Hansen said officers will not resort to punitive actions when other options are available.
"We're going to try to avoid arrest situations. If we do have to take enforcement action, the first choice would be a citation, but if we do ask people to comply and they comply, then we'll handle it as a warning," Hansen said. 
Since the start of the shutdown in March, the police department has not received too many complaint calls regarding individuals gathering in groups or leaving their homes, a trend Hansen said he hopes will continue as face coverings are mandated.
"The city of Santa Maria has been pretty tolerant of one another. I don't think we got the number of calls to date that some other cities have," Hansen said. 
Mayor of Santa Maria Alice Patino said she was surprised to see the county implement the order, but that it's a step in the right direction to prevent the spread of the virus. 
"I think it's a good idea. The faster we do this, the faster we ... can get back to the real world," she said.
At Spencer's Fresh Market on Orcutt Road, night manager Jeff Zarling said he understands that mandating masks may be a challenge for some residents. 
"We have masks to offer people when they come in the store," Zarling said. "I understand it's a very contentious thing. Some people see it as an overreach, while some people see it as not enough."
He estimated that a contingent of customers at the market would be unhappy with the requirement, but he hopes there won't be outbursts among customers refusing to comply. 
"I hope [sheriff's officials] will be present in the compliance aspect of it," Zarling said. 
While the health order applies to the whole of Santa Barbara County, some individual cities, including Santa Maria and Lompoc, have released their own orders on the local level in alignment with the Public Health Department. 
Mark van de Kamp stated that face coverings will be required on all Santa Maria Area Transit (SMAT) for both passengers and drivers. 
SMAT passengers without a face covering wishing can obtain one at the Santa Maria Health Care Center at 2115 Centerpointe Parkway or be connected to a community mask provider by calling 211, van de Kamp said. 
Ultimately, Hansen said he hopes residents will be compliant with the order and understand that it is there for a reason. 
"This is all about people being reasonable. So far, fortunately, in our region people have been reasonable," Hansen said. 
Laura Place covers city government for the Santa Maria Times.
Get local news delivered to your inbox!
Subscribe to our Daily Headlines newsletter.